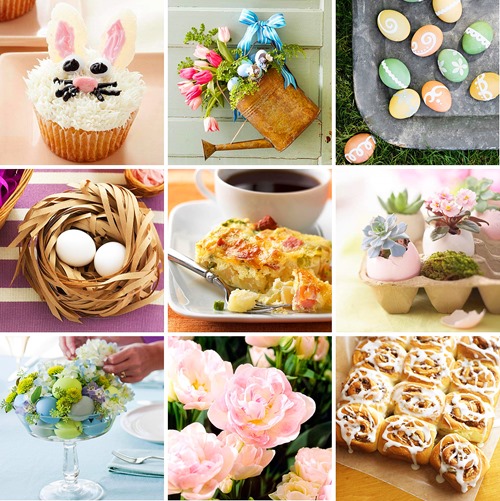 Brunch is a beautiful thing. A little bit breakfast, a little bit lunch and a whole lotta delicious! Here in Austin, brunch is a typical Sunday to-do, but for many it's saved especially for Easter morning.
Your family and friends will love being treated to a pile of Fluffy Buttermilk Pancakes, a piping hot Cheesy Bacon Potato Frittata, or an assortment of tasty little bites like my Mini Berry Cheesecakes and Caprese Salad Bites. Or, just want to make a quick sandwich or salad? I've got you covered! Many of the included recipes are make-ahead friendly, too.
Below, you can find 35 easy, scrumptious brunch recipes for your Easter celebration, whether it's with a crowd or just a hungry twosome (like mine)!
Breakfast Breads
Overnight Cinnamon-Vanilla French Toast
Cakes, Cupcakes and Tarts
Springtime Bird's Nest Cupcakes
Lemon Cupcakes with Limoncello-Cream Cheese Frosting
Moist Carrot Cupcakes with Cream Cheese Frosting
Donuts, Cinnamon Rolls and Pastries
Fruit-Filled Puff Pastry Donuts with Lemon Glaze
Pumpkin Cinnamon Rolls with Maple Cream Cheese Glaze
Eggs
Country Frittata with Ham, Cheddar and Basil
Mini Vegetable and Bacon Frittatas
Little Bites
Artichoke Stuffed Baked Potato Bites
Pancakes, Muffins and Scones
Crispy Scallion Potato Pancakes
Sandwiches and Salads
Sonoma Chicken Salad Sandwiches
Strawberry and Mixed Green Salad with Poppy Seed Vinaigrette