For potlucks and parties, these delicious guacamole deviled eggs are an easy, healthy hit!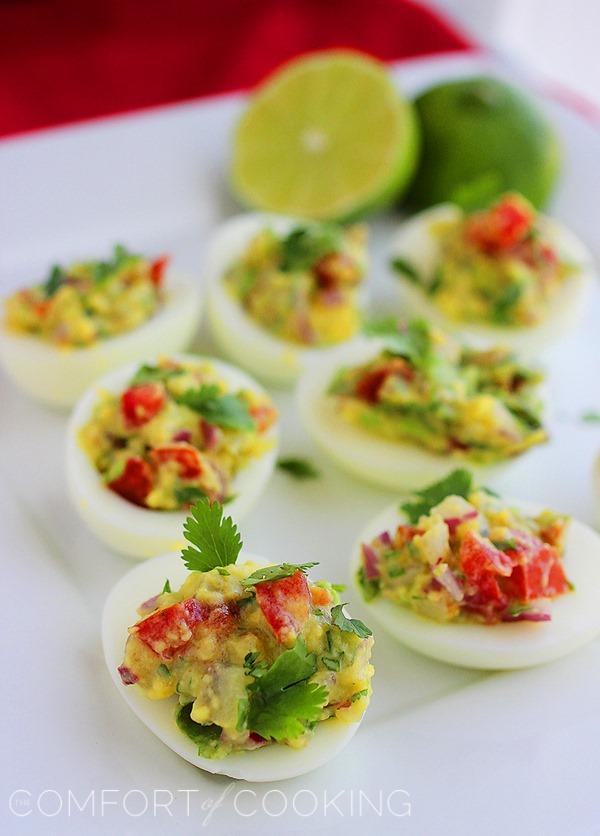 Every morning, a hardboiled egg stares me in the face for breakfast. I pop out the yolk, chomp into the rubbery white, and give a little wriggle as it goes down. I can't stand it. Why? It is just so. so. bland.
But it's good for me, right?
You'd think this would totally turn me off from eggs altogether, but man do I still love a deviled egg! And, in an unrelated note, guacamole… Unrelated until now!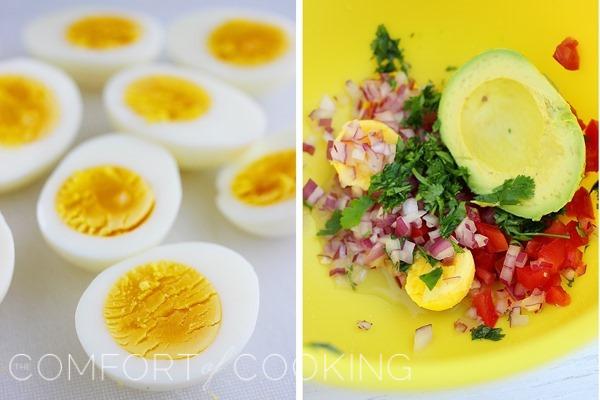 I found it high time to have some fun with my boring boiled eggs. So, I skipped along a few favorite food blogs and uncovered this scrumptious idea from SkinnyTaste! Gotta love that Gina.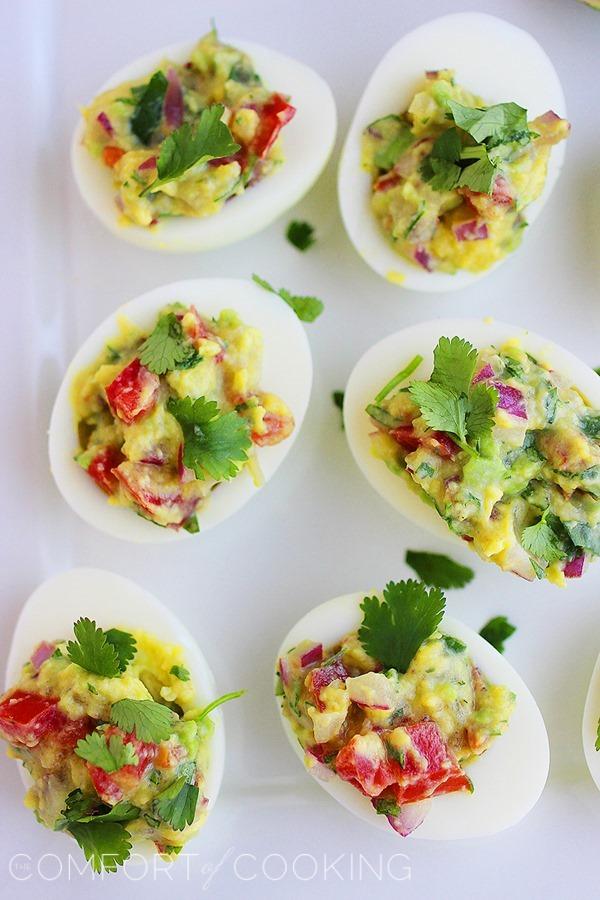 A mash-up of avocado, egg yolks, tomato, red onion, lime juice, and fresh cilantro stuffs these egg white appetizers. Delicious and pretty cute, to boot!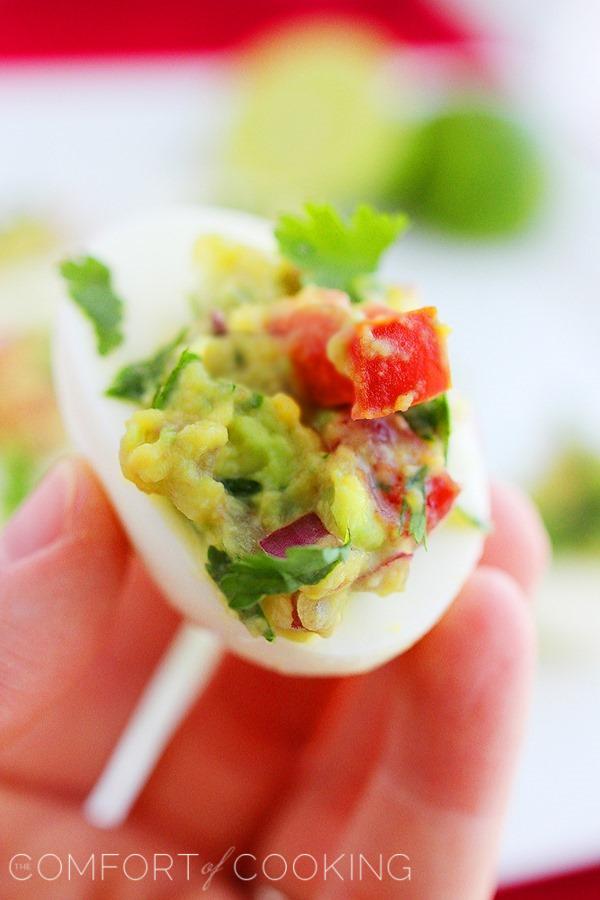 Mix up this tasty twist on a classic appetizer for your next get-together, or for an Easter party. These devilishly delish eggs are super easy to make, very nutritious, and everyone will think you're a flippin' genius!
They're the perfect protein-packed snack for your little partygoers!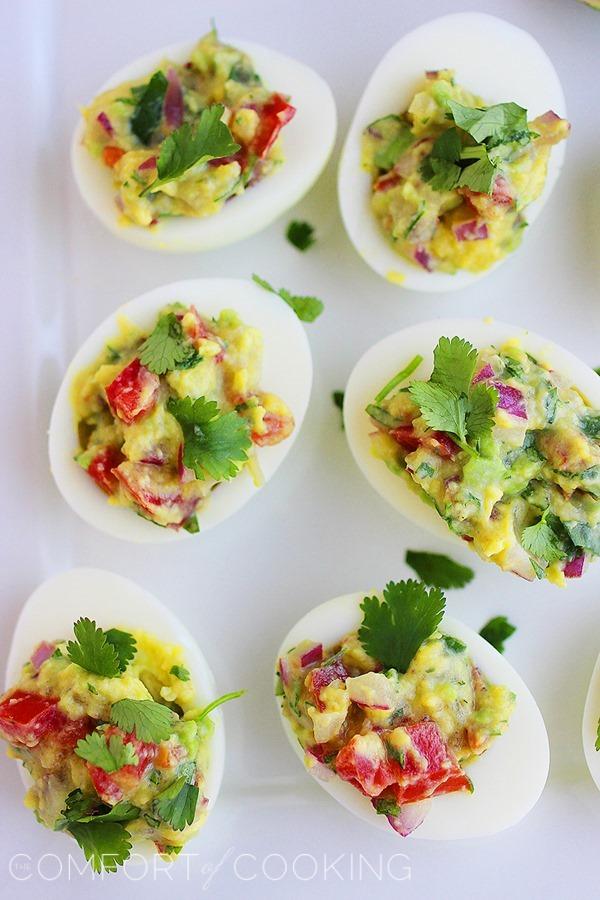 Guacamole Deviled Eggs
Yield:
24 filled egg halves
Ingredients
12 large eggs, hard boiled
1 medium avocado
Juice from 1/2 lime
1 teaspoon minced red onion
1 Tablespoon diced tomato
1 Tablespoon chopped fresh cilantro, plus more for garnish
Kosher salt and freshly ground pepper, to taste
Instructions
Peel the hard boiled eggs and cut eggs in half lengthwise. Add two of the egg yolks to a medium bowl; discard the remaining yolks. Add avocado and mash with a fork or potato masher. Gently stir in lime juice, red onion, tomato, cilantro, salt and pepper. Adjust seasonings to taste.
Place egg halves on a platter and scoop guacamole evenly into each halve. Sprinkle with a little additional chopped cilantro and serve.
Enjoy!