For an easy, impressive sweet treat, try these luscious lemon cheesecake bars with fresh berries. 🍓 It is the best cheesecake I've ever made, without a doubt! So luxuriously creamy and perfect for springtime celebrating!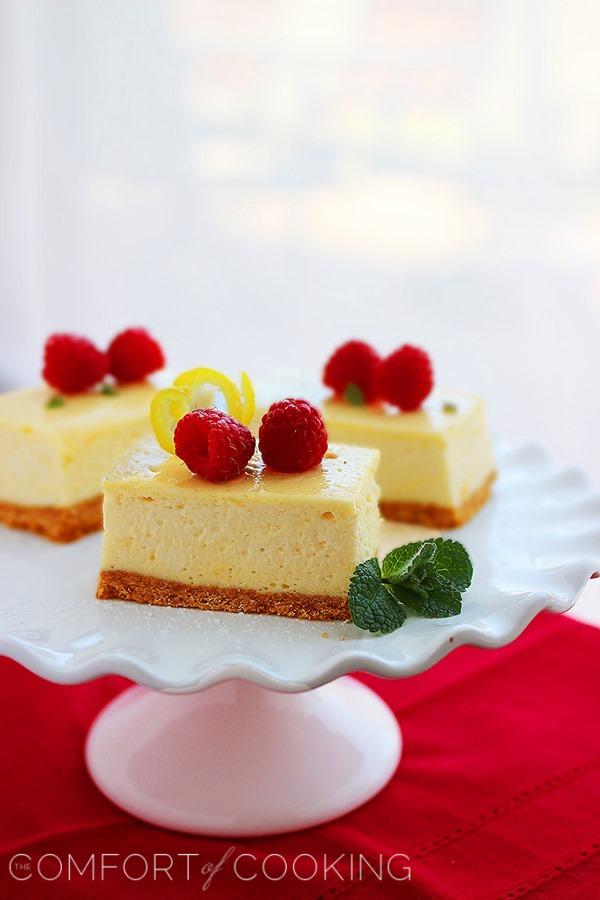 I put these in the freezer so I'd stop eating them. The obvious choice. Except for the fact that – and say it with me now – cheesecake tastes JUST as good frozen.
…Help?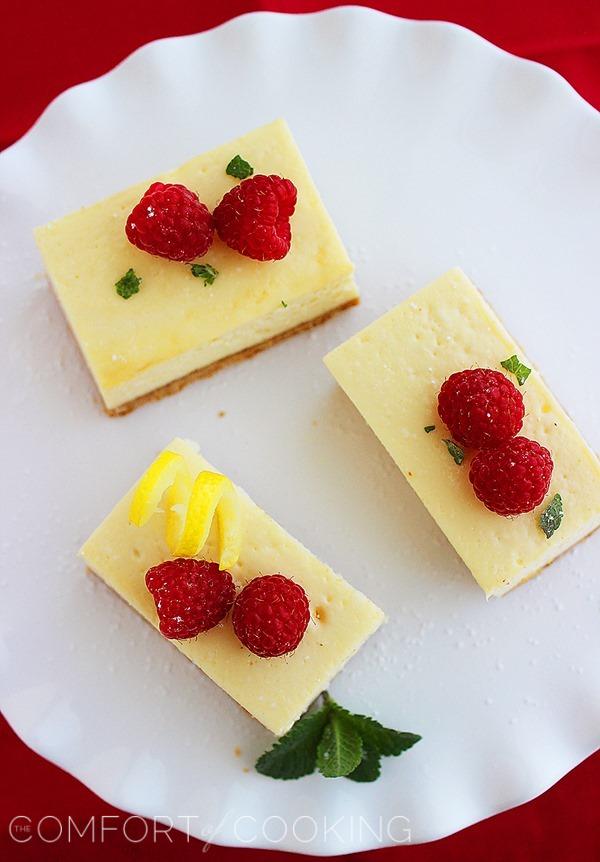 These are way too cute just to make for the heck of it, but that's what I did. Like a pretty girl in a party dress with nowhere to go, these decadent, dolled up little bars just sat in my fridge. Saddest story ever, right?
But it's okay, wipe your tears. They weren't sitting there for long…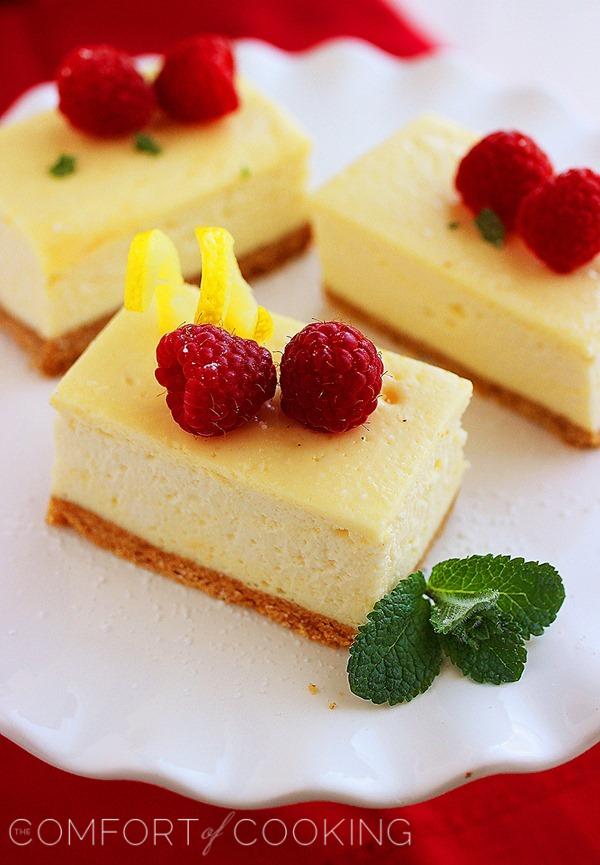 With this irresistibly springy recipe from McCormick on my to-try list, these luscious bars of cheesecakey heaven had to happen. They're super simple to make, more delicious than you can imagine, and impressive as all heck!
… Just try to get even your most stubborn non-cheesecake-loving pals to resist a bite!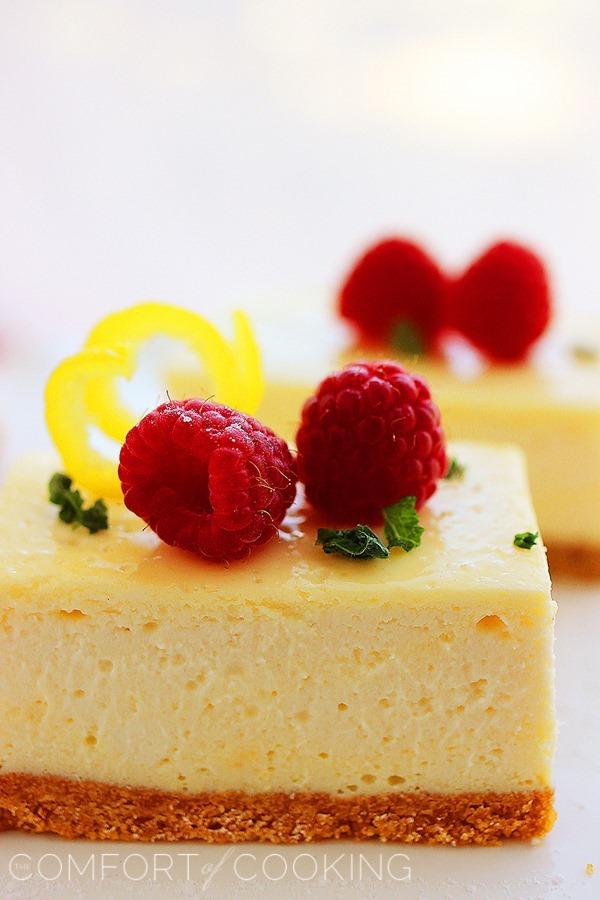 Topped with fresh berries and a little lemon twist (if you're feeling fancy), these bars are pure bliss. The buttery graham cracker crust gives way to the most pillowy-soft, mousse-like cheesecake you've ever tasted. So, so good.
Sprinkle on a bit of mint, toss on some mixed berries, or drench it all in a decadent fruit sauce if you're feeling naughty. You can even make 'em mini!
For Easter brunch, lunch or any fabulous springtime occasion, these lemon cheesecake bars will be a total hit at your table. Whip 'em up this weekend!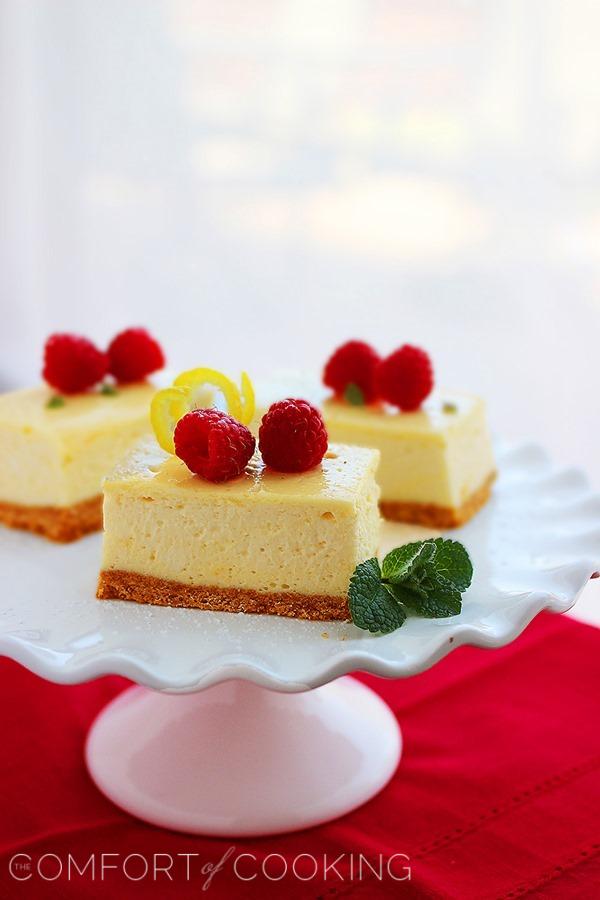 Lemon Cheesecake Bars
Instructions
Preheat oven to 350 degrees F. Line a 9 x 9-inch baking pan with aluminum foil and coat lightly with cooking spray.
In a medium bowl, mix graham cracker crumbs, butter and ground ginger. Press firmly into the bottom of baking pan and refrigerate until ready to use.
In a large bowl, beat cream cheese and sugar with an electric mixer on medium speed until well blended. Add milk, flour and extracts; mix well. Add eggs one at a time, beating until well blended after each addition. Pour mixture over crust.
Bake 40 to 45 minutes, or until center is almost set. Cool completely in pan set on top of a wire rack.
Refrigerate 4 hours or overnight. Lift cheesecake out of pan and onto a cutting board. Cut into equal-sized bars and garnish with raspberries and lemon peel, if desired.
Refrigerate leftover bars in a re-sealable container, up to 5 days, or freeze up to 1 month.
Enjoy!