On tacos or tortilla chips, it doesn't get better than this super easy homemade salsa! Just like your favorite restaurant style, but even more zesty and flavorful!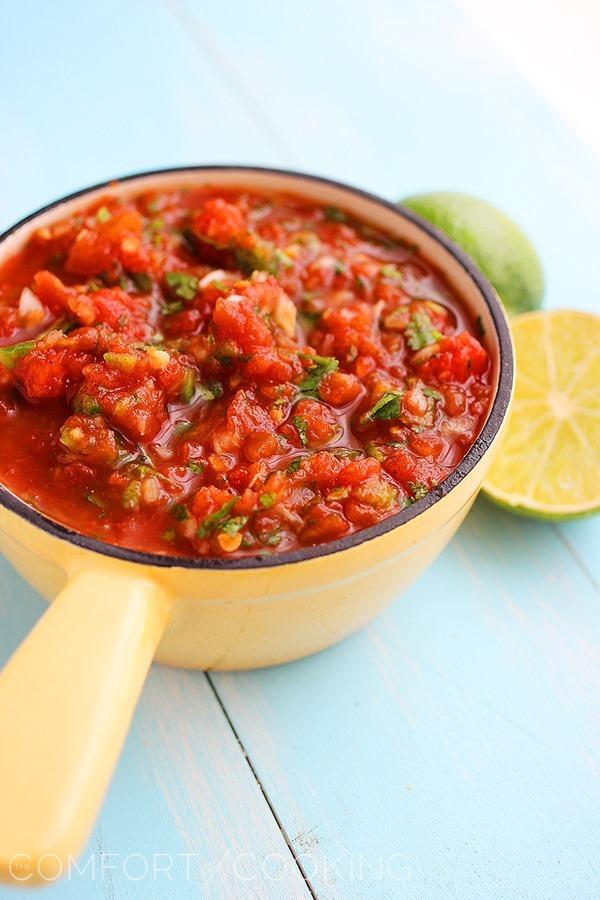 Living in Southern Texas, we certainly get our fill of scrumptious salsa. Not only do we have tons of tasty Mexican joints, but my friends make a killer homemade salsa for our neighborhood happy hours …Which are made all the more happy with a cold cocktail and a chipful of tangy tomato goodness!
I've always been curious to try making my own salsa, though. I mean, I've made salsa before, but not like this! Every recipe I came up with seemed overly complicated, and you know I'm not all about that. This time, I just wanted to keep it super simple and quick.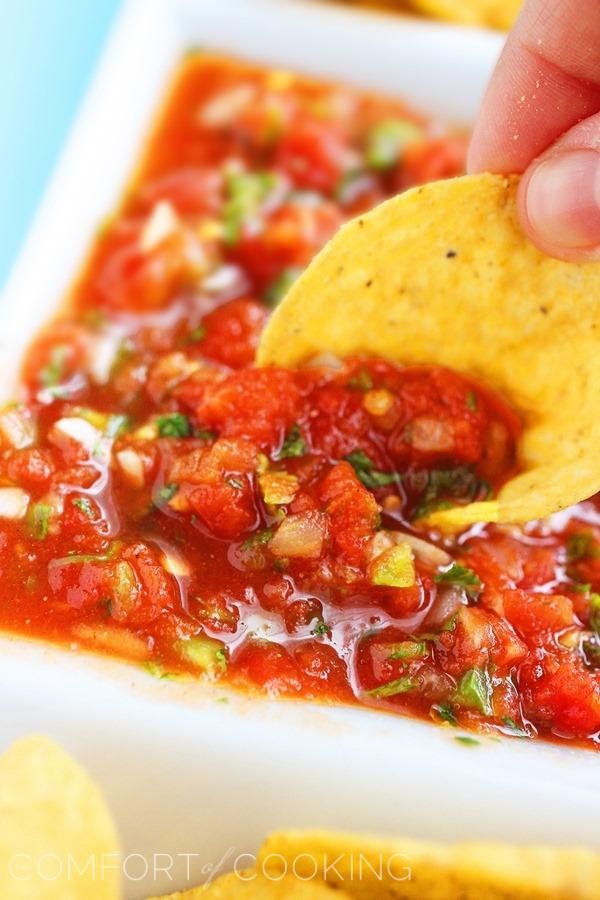 Because who has time to wait for fresh, homemade salsa? Not this greedy double-dipper…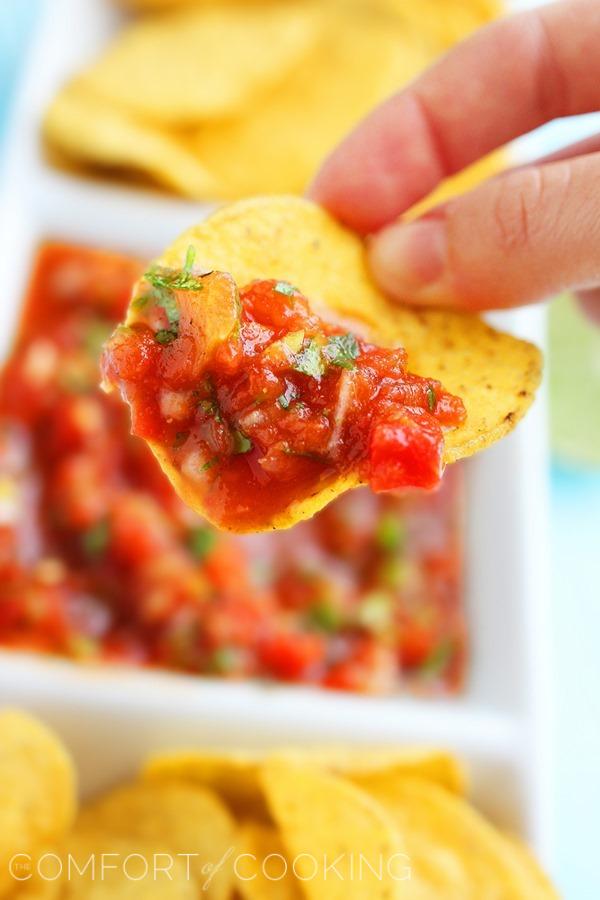 This salsa really is one of the best I've made. It has a very vibrant, fresh taste and is as amazing on a tortilla chip as it is on top of tacos!
In case you're concerned about the whole jalapeno that the recipe calls for, you can start by adding just half. The spiciness of the entire jalapeno is actually very mild, but I understand everyone's spice tolerance differs. And if you're skeptical about using canned tomatoes, just buy the best quality you can find and have faith! This stuff is truly irresistible!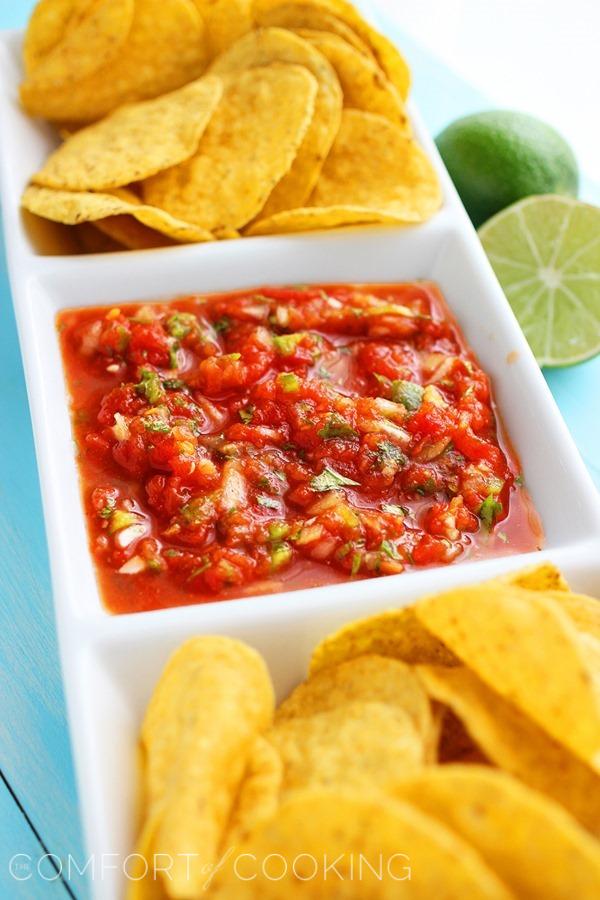 Restaurant Style Salsa
Ingredients
1 28 oz. can whole, peeled tomatoes, drained
1 14-15 oz. can diced tomatoes with green chilies
1/4 cup chopped yellow or white onion
1 clove garlic, minced
1 jalapeno, minced
1/4 teaspoon sugar
1/4 teaspoon salt
1/4 teaspoon ground cumin
1/2 cup fresh cilantro, roughly chopped
Juice from 1 small lime or 1/2 large lime
Instructions
Combine 5 whole tomatoes, diced tomatoes with liquid, onion, garlic, jalapeno, sugar, salt, cumin, cilantro and lime juice in a food processor.* Pulse until you get the salsa to your desired consistency – I do about 10 for a smooth yet slightly chunky salsa. Taste and adjust seasonings as desired.
Refrigerate salsa for at least one hour before serving. Store in a resealable container up to 4 days.
Serve with tortilla chips and/or your favorite Mexican meal.
Enjoy!