Kick up the spice in your weeknights with these scrumptious, easy Tex-Mex sloppy joes!
Between all the salads and swimsuit-conscious meals, I love to make saucy, manly meals like this for my husband and I to enjoy! Ya know, the ones that you need to serve with a pile of napkins and lean over the plate to eat. Oh yeah…
That's what these sandwiches are. Scrumptious, messy, and totally sloppy… with a bit of Tex-Mex flair!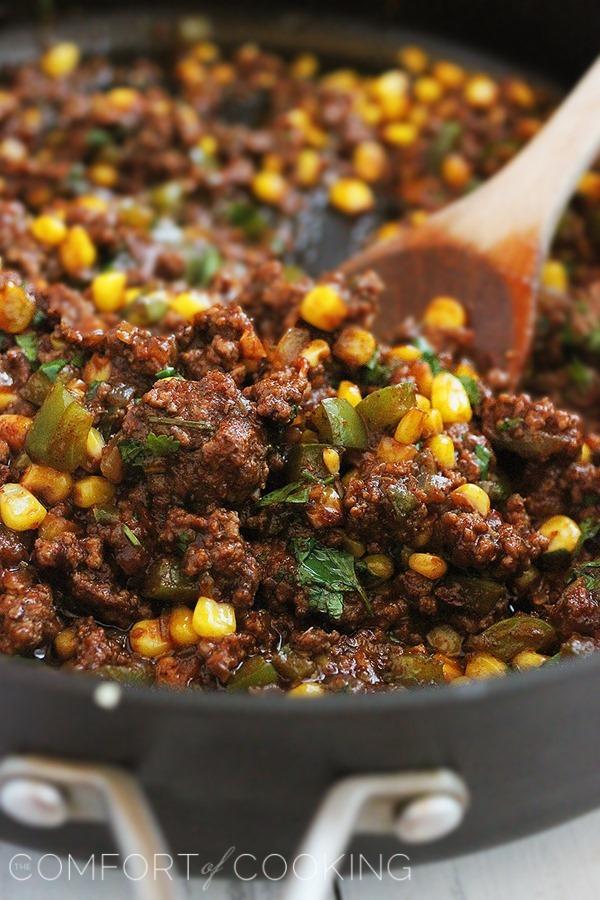 You can make these with ground chicken or turkey instead, and wrap it up in a big lettuce leaf if you'd like. (Note: Go on with your healthy self!) But since we don't indulge in it much, I used beef and big, hearty whole wheat buns.
You see, these are also healthy. 'Cuz, uh… Whole wheat.
Let's go with that, mmkay?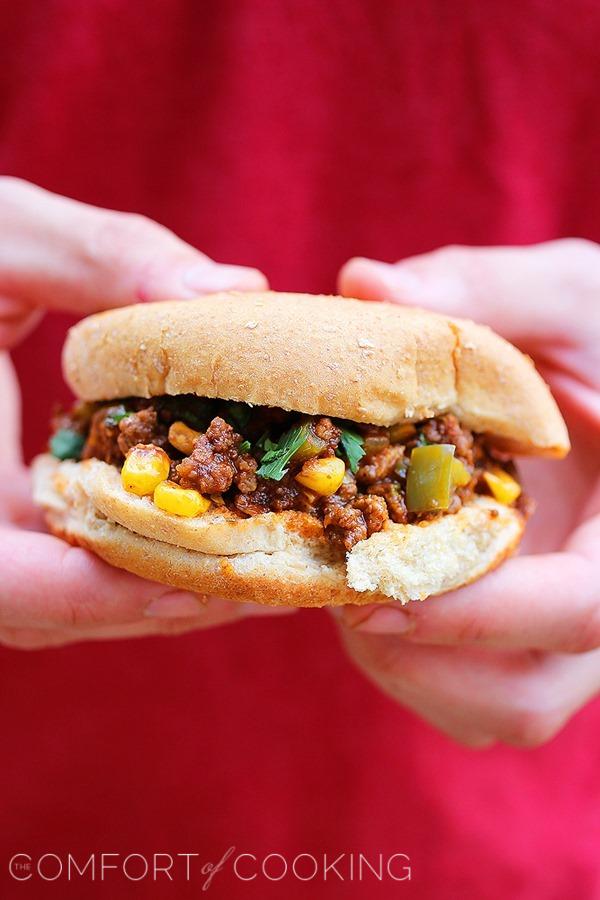 These delicious, spicy sandwiches totally made my meat-lovin' manivore's day! But, food wise, the man is easy to please. Let's get the one whose opinion really counts – the lady of the house!
Verdict: I thought these were AWESOME.*
*This may or may not have to do with the fact that I made them.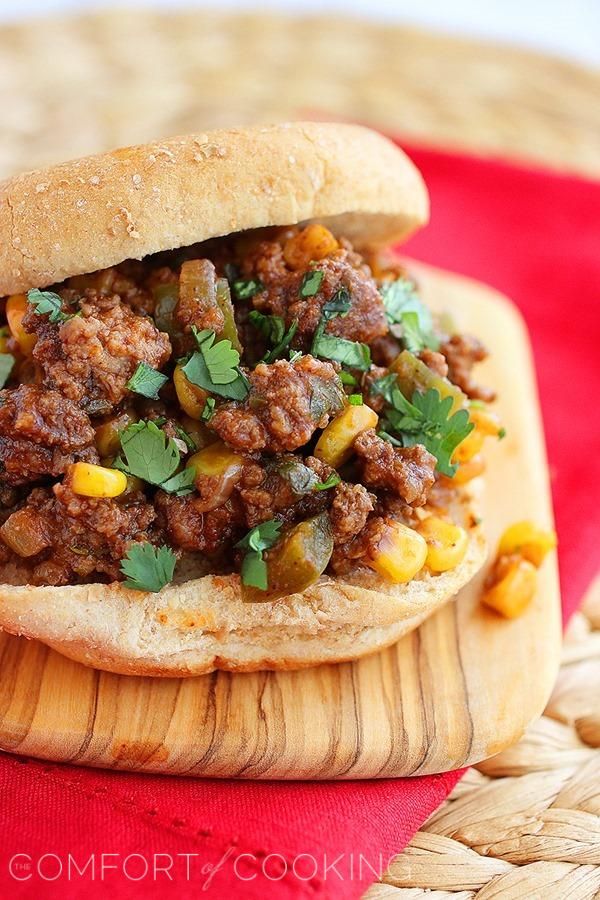 Onions, bell peppers, corn, jalapenos and cilantro combine with your ground meat and a few savory seasonings in a pipin' hot pan. A mixture of ketchup and Worcestershire sauce is all you need for the sauce. Slap down a few pickle slices and a lot of napkins for serving, and dinner's done!
Make a big pan-full for backyard BBQ's, or just enjoy these on a weeknight that calls for something with a kick. I know you'll love these delicious, easy to make sandwiches!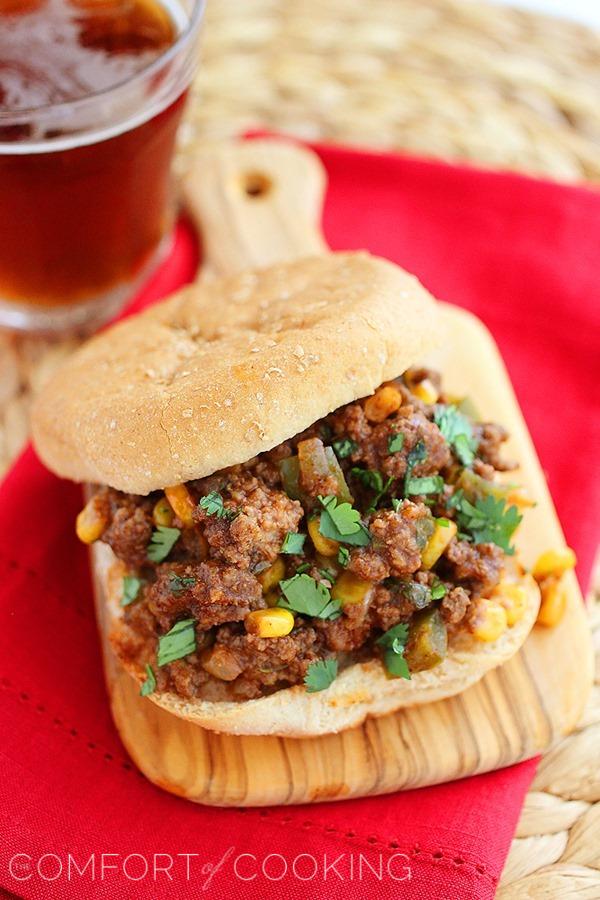 Spicy Tex-Mex Sloppy Joes
Yield:
6 (1 roll and 1/2 cup filling)
Ingredients
2 teaspoons vegetable oil
1 onion, chopped
1 green bell pepper, chopped
1 jalapeno pepper, seeded and finely chopped
2 garlic cloves, minced
1/2 cup fresh or frozen corn
1 lb. ground beef, chicken breast or turkey breast
1 teaspoon chili powder
1 teaspoon ground cumin
1 teaspoon dried oregano
3/4 cup ketchup
4 teaspoons low-sodium Worcestershire sauce
1/4 cup chopped cilantro
6 whole grain sandwich-style buns*
Dill pickle slices, optional
Instructions
In a large nonstick skillet, heat oil over medium-high heat. Add onion, bell pepper, jalapeno, garlic and corn. Cook for 4 to 5 minutes, or until onion is tender, stirring occasionally.
Stir in ground meat, chili powder, cumin, and oregano. Cook for 5 to 6 minutes more, or until meat is no longer pink. Stir in ketchup, Worcestershire sauce and cilantro; heat through.
Divide mixture among rolls. If desired, top with pickle slices.
Enjoy!