Super scrumptious chicken and creamy pasta is on the table today! Top with fresh basil and enjoy this delicious meal on busy weeknights. It makes great leftovers, too!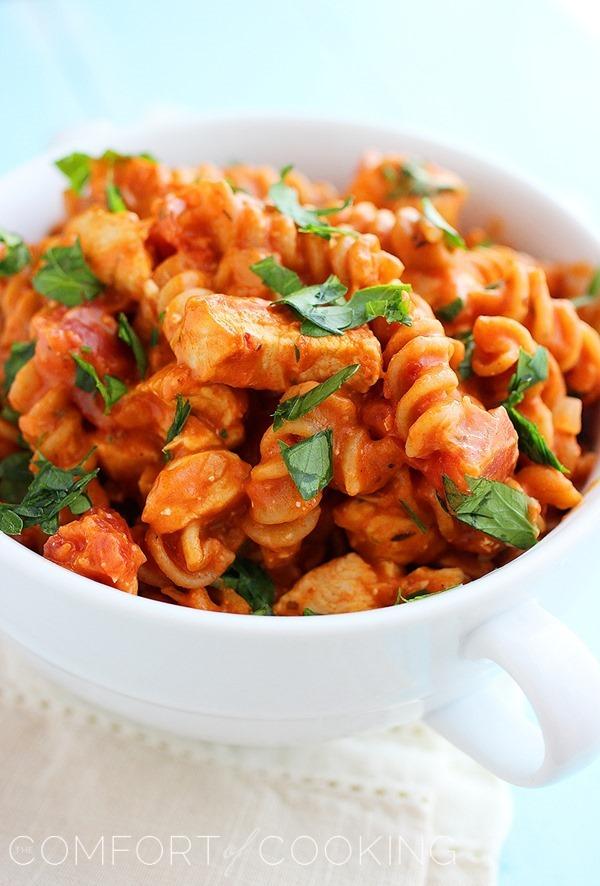 On the weekdays, I live for one-pot wonders like this! I love just being able to throw it all in one pan, mix up a quick salad for the side, and sit down to dinner without much fuss. Dinner is so much more delicious when you're not spending it thinking about all the dishes that need to be done!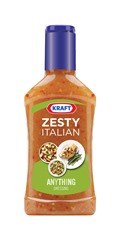 This scrumptious skillet meal, made with Kraft's delicious Zesty Italian Anything Dressing, was super easy and a huge hit with my hubby. I use this dressing as the base for lots of delicious meals and since I very first learned to cook, it's been a staple in my kitchen! The dressing is tangy and robust, with fabulous flavor from the vinegar, red peppers, onions and garlic… perfect for easily adding a bit of zest to salads or skillet dishes like this!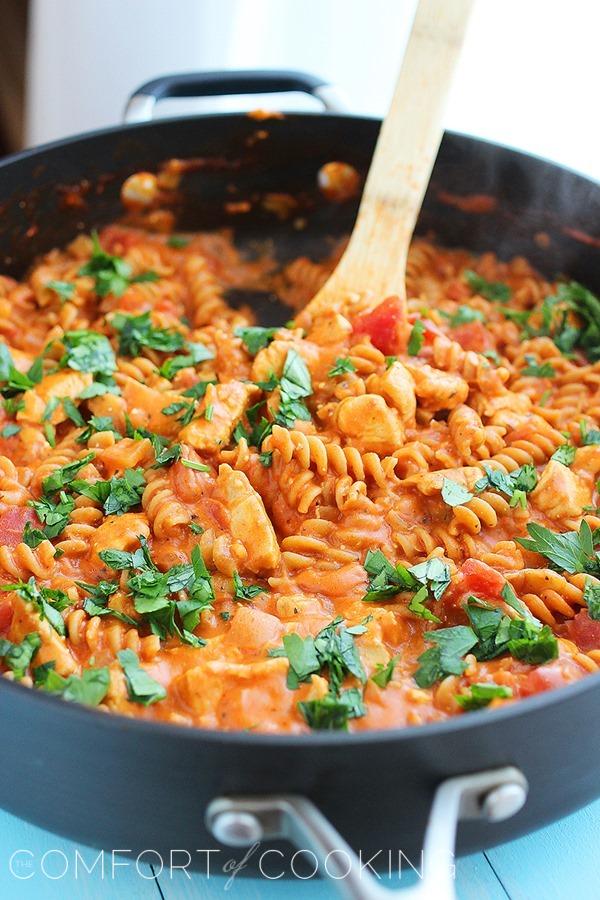 Into a pan to sizzle in the dressing goes your chicken, onions, diced tomatoes, tomato sauce, artichokes and some seasonings. After bubbling and simmering, toss in cream cheese and give it a good stir. Your favorite pasta goes right in and cooks in the sauce (oh, yeah baby!), and once it's done just sprinkle with fresh parsley or basil – voila!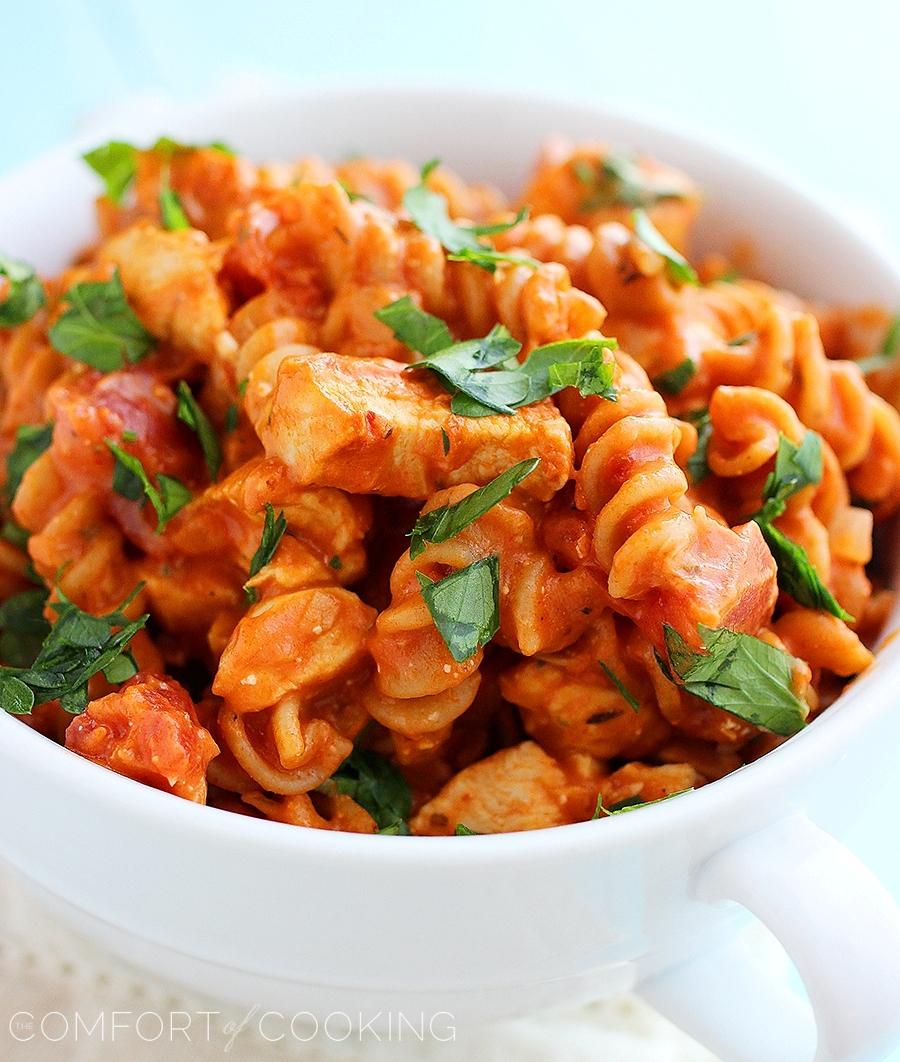 Creamy Italian Chicken & Pasta Skillet
Ingredients
1/4 cup Kraft Zesty Italian Dressing
1 lb. 2 boneless skinless chicken breasts, cut into bite-sized pieces
1 yellow onion, chopped
2 8 oz. each cans tomato sauce
1 14.5 oz. can diced tomatoes, drained
1 14.5 oz. can artichoke hearts, drained and roughly chopped
1 teaspoon Italian seasoning
1/2 teaspoon crushed red pepper flakes
4 oz. 1/2 of 8-oz. pkg. Philadelphia Cream Cheese, cubed, softened
2 1/2 cups uncooked whole grain pasta, or 4 cups cooked
1/4 cup chopped fresh parsley or basil
Instructions
In a large skillet set to medium-high heat, add dressing. Once hot, add chicken and onions. Cook 5 minutes, stirring occasionally, until onions are translucent and chicken is mostly cooked.
Stir in tomato sauce, diced tomatoes, artichoke hearts, Italian seasoning and crushed red pepper flakes. Cover and bring to a boil, then reduce heat and simmer. Stir in cream cheese. Once blended through, stir in uncooked pasta and cover. Continue to simmer, cooking pasta according to package instructions (usually 10 minutes for rotini). The pasta will cook in the sauce.*
Stir in parsley or basil, and serve.
Enjoy!