For a delicious, low-carb lunch that takes minutes to make, mix up these tuna lettuce wraps with avocado!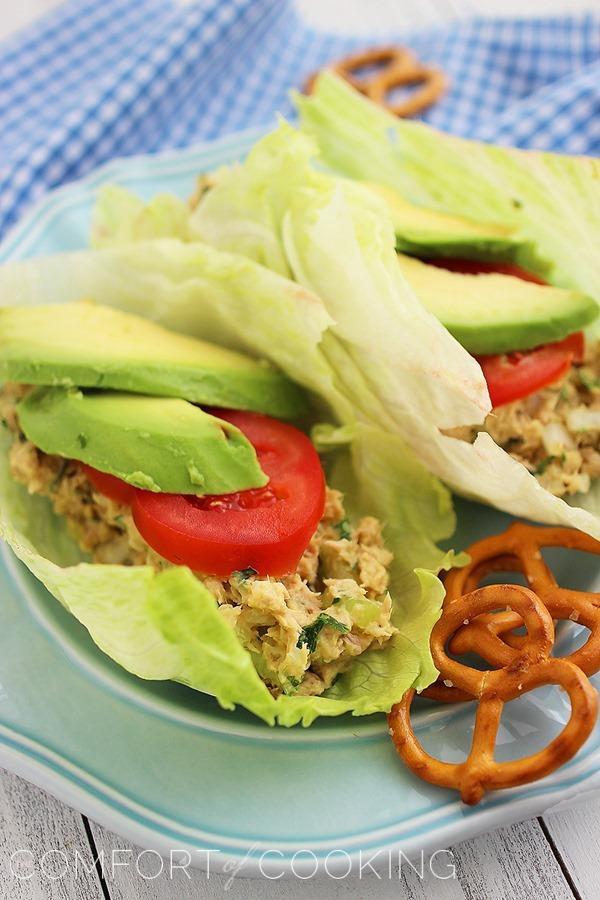 When it comes to lunching, I'm always looking for low-carb, high-protein meals that don't leave me clamoring for a snack 30 minutes later. As a kid, tuna fish was always a favorite, but I forgot about it as an adult… until now!
The protein in these flavor-packed wraps means I'll stay energized and fuller for longer, and the few carbs means I can have a handful of pretzels on the side. Can you say win-win?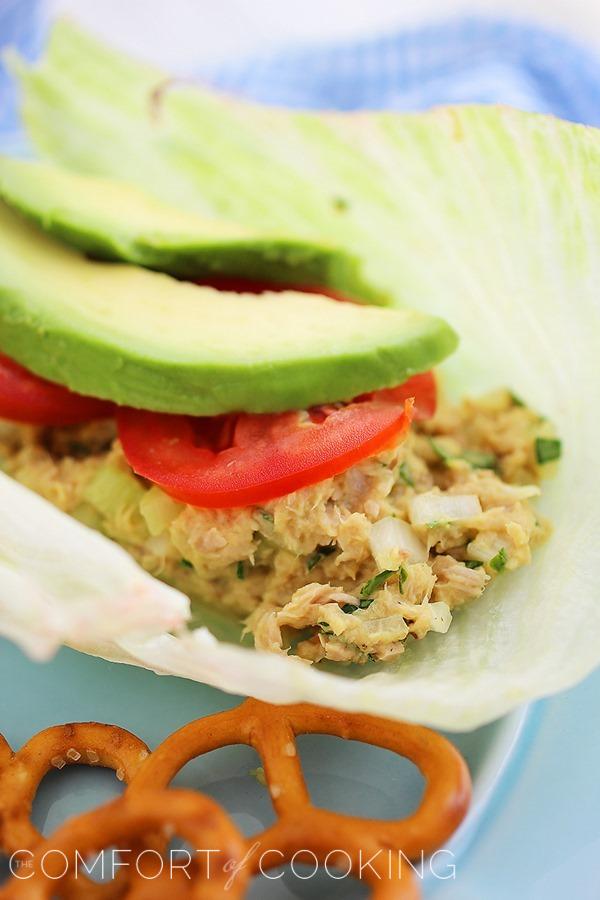 These tuna salad lettuce wraps with fresh lettuce, avocado and tomato totally hit the spot. With a whole 12g protein and just 9g carbohydrates in each wrap, I helped myself to two!
Also, you'll enjoy these skinny, scrumptious wraps even more knowing that they're only 150 calories each…. hello bikini season!
Since it keeps for several days, make the tuna mixture on Sunday and enjoy it until Wednesday! You can easily pack this as a lunch to-go for work, picnics, and lunchbox for the kiddos. It would also be super delicious on a hearty whole-grain bread, or on top of your favorite leafy salad.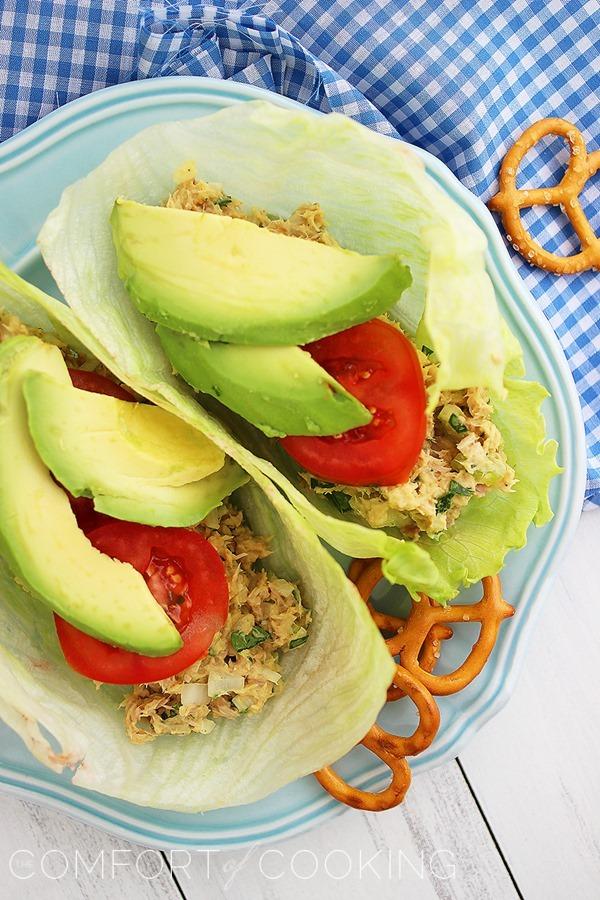 Avocado Tuna Salad Lettuce Wraps
Ingredients
For tuna salad:
1 9 oz. can chunk-light tuna in water
2 Tablespoons reduced-fat mayonnaise
1 Tablespoon yellow mustard
2 Tablespoons finely chopped onion
1/4 cup finely chopped celery
Salt and pepper, to taste
1 Tablespoon chopped fresh parsley, optional
For assembling:
4-5 medium leaves lettuce, Iceberg, Romaine, Bibb, etc.
1/2 avocado, pitted and cut into slices
4 medium tomatoes, sliced
Instructions
In a medium bowl, combine all ingredients for tuna salad. Mix with a fork. Refrigerate until ready to use, or up to 4 days.
To assemble, spoon tuna mixture into lettuce leaves. Top with avocado and tomato, if desired.
Enjoy!