Jazz up your ice cream or fresh fruit with this 2-ingredient chocolate magic shell! It pours on smooth and hardens in seconds!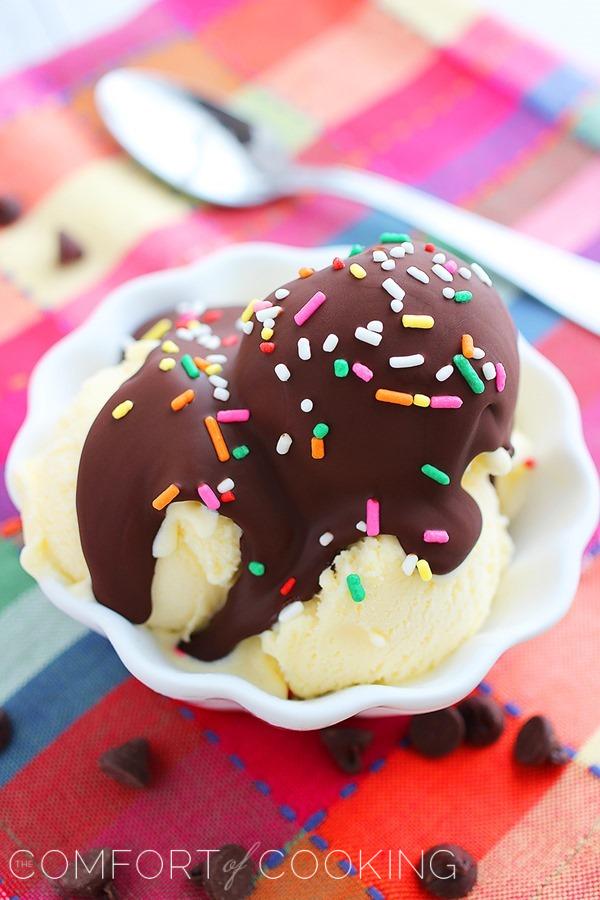 It just doesn't get better than this, y'all.
For this fun little treat, all you need is coconut oil and a cup of chocolate chips! And hungry, willing taste testers to pour the sauce over vanilla ice cream and watch the magic happen…
As a new member of HEB's Primo Picks, I was super excited to receive a package brimming with Texas-made goodies. Among them were luscious barbecue sauces and bath bombs, crisp cookies and coconut water, and this fabulous Central Market Coconut Oil. I had never used coconut oil before, but I'm totally hooked on it now! It can be used for sautéing, stir frying, baking, or as a dairy-free replacement to butter or vegetable oil in just about any recipe! It has great beauty benefits, too.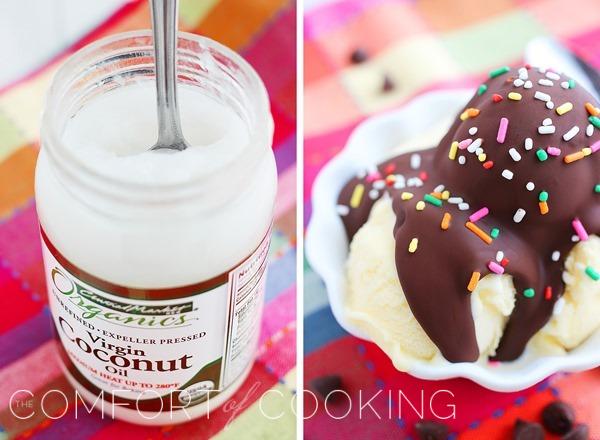 Fun fact: Seconds after I took the coconut oil photo, I dropped my camera, the spoon flipped up in the air, and the oil smothered my precious camera and lens. Broke my best lens and made my camera smell like a beach. Fun, huh? Hidy ho, to the repair shop I go…
But, back to the good stuff – This homemade chocolate shell is just the coolest. Just like with a Dairy Queen dipped cone (an all-time favorite treat of ours), the sauce goes on smooth and hardens in seconds. To give it a little "push", put it in the fridge or freezer to firm it up even faster. What results is sheer magic – a hard, chocolatey shell surrounding your scrumptious dessert!
It even gives dipped fruit (strawberries, bananas, raspberries, orange slices) that extra sweet somethin'.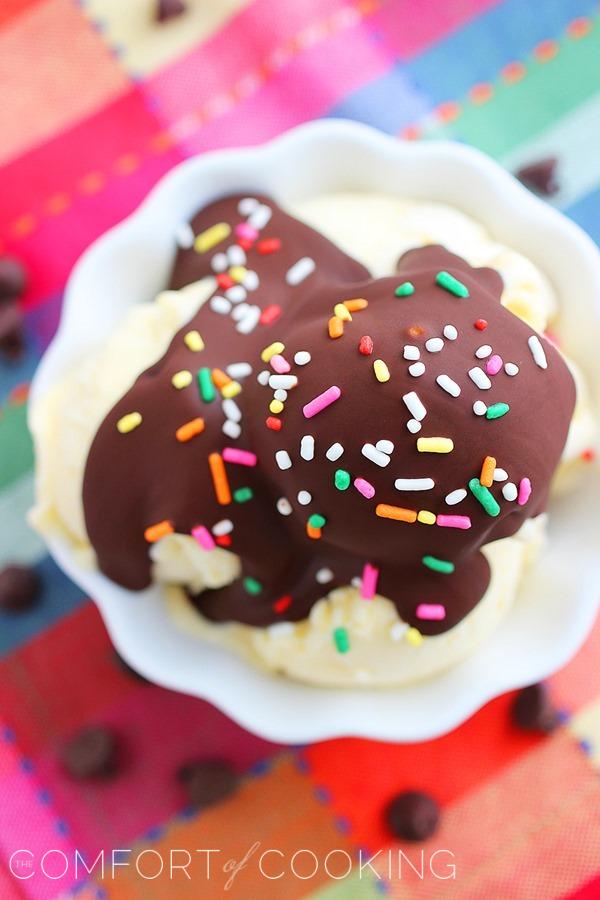 Just zap your two ingredients in the microwave, give 'em a stir, and wait (kinda agonizing, I know) for the sauce to come to room temperature. Once its ready, your favorite frozen treats are ready to be coated in magic chocolate goodness!
You can change up the chocolate in this recipe, too. White, milk chocolate or semisweet are all A-okay and will turn out a delicious sauce. Put yours in a jar to keep it for up to a month!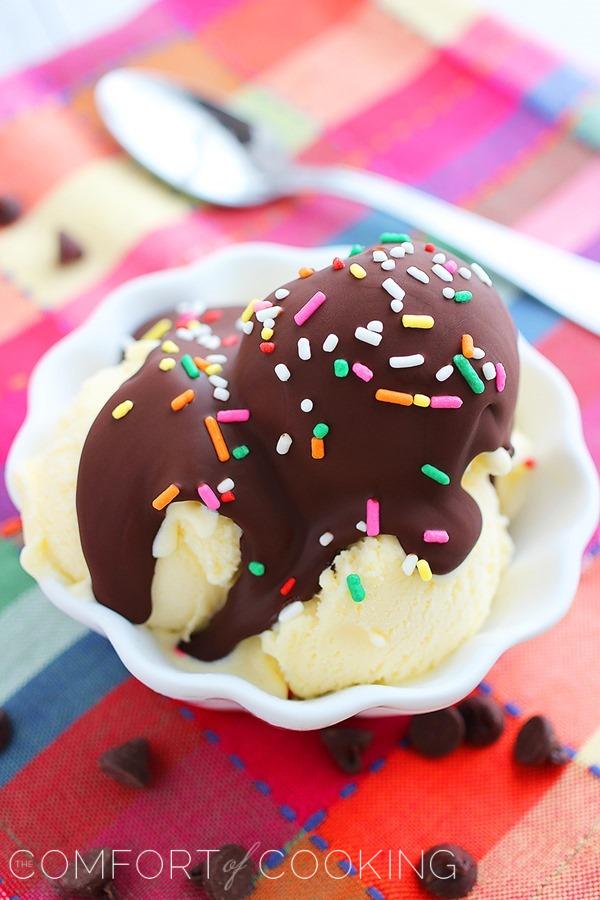 Homemade Chocolate Magic Shell
Ingredients
1 cup chocolate chips, semisweet, milk chocolate, white, etc.
2 Tbsp. coconut oil
Instructions
In a medium, microwave-safe bowl, stir together chocolate chips and coconut oil. Microwave on high for 30 seconds. Remove and stir. Continue microwaving and stirring in 15-second intervals until melted and smooth. Let sit until chocolate reaches room temperature.
Serve with ice cream, or cover and store at room temperature (not in a refrigerator) for up to 1 month.
Enjoy!