Creamy, sweet and chewy ice cream sandwiches are perfect any time of year! Roll them in your favorite toppings and enjoy, or freeze for later.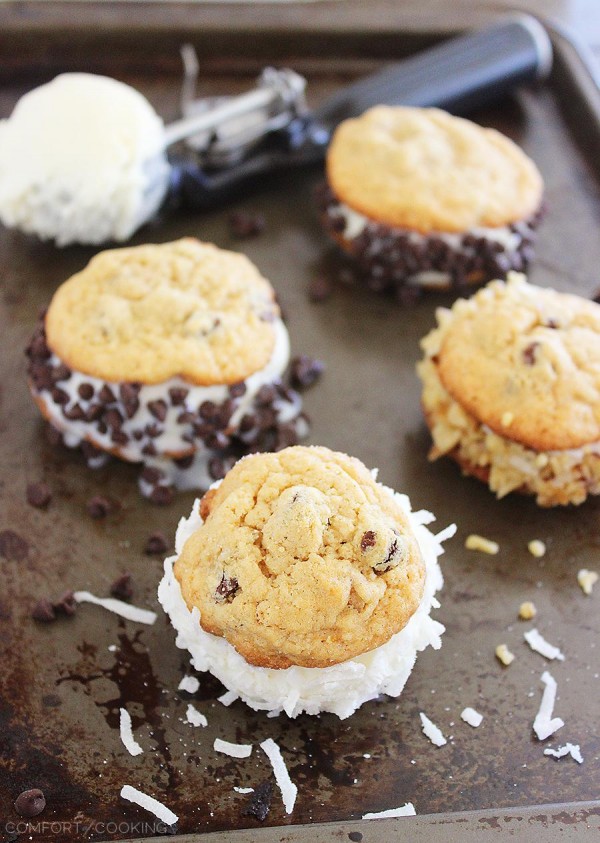 With all the holidays surrounding the season, winter is most foodies' favorite time of year… and I have to agree. Hearty roasts, fluffy mashed potatoes and hot cinnamon-spiced drinks and desserts? I can't get enough. Cold weather cooking and baking just warms up your home! But, amidst all the apple crisps and cozy baked casseroles, I definitely miss the frozen treats of summer.
Since we have a new baby and the Texas sun is scorching, we're seeking relief inside with treats like these cookie ice cream sandwiches! Buttery soft cookies sandwiching cold vanilla ice cream totally hits the spot for these hot days. There's no better way to beat the heat!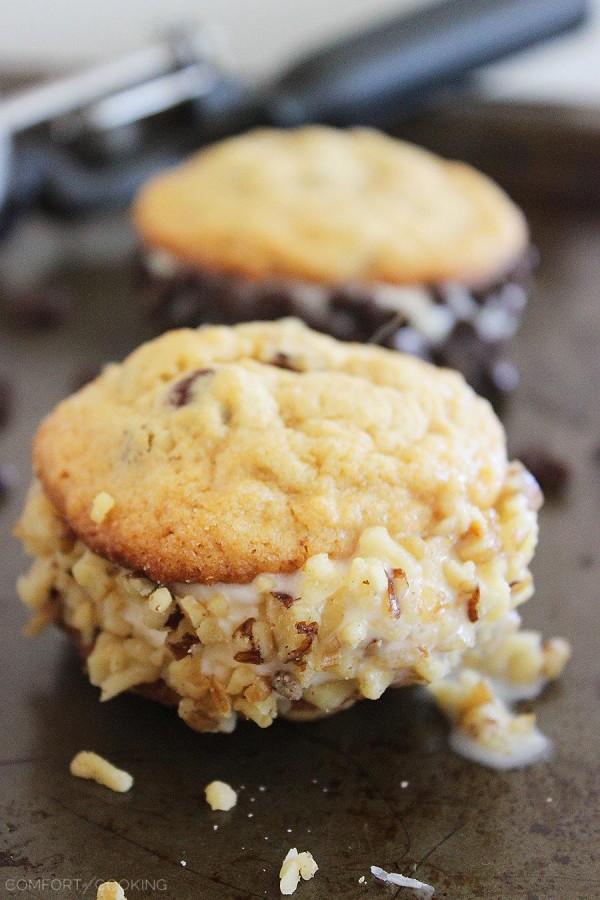 Use your favorite chocolate chip cookie recipe, or mix it up with another flavor cookie. Then, mash a big scoop of vanilla ice cream between two, and roll that big hunka-burning-love in all kinds of toppings. Sprinkles, chopped nuts, mini chocolate chips, and coconut flakes – oh my! You just can't go wrong.
But if you do, well, hopefully you have more cookies and ice cream! You've got to sample all kinds of flavor combinations anyway. Obviously.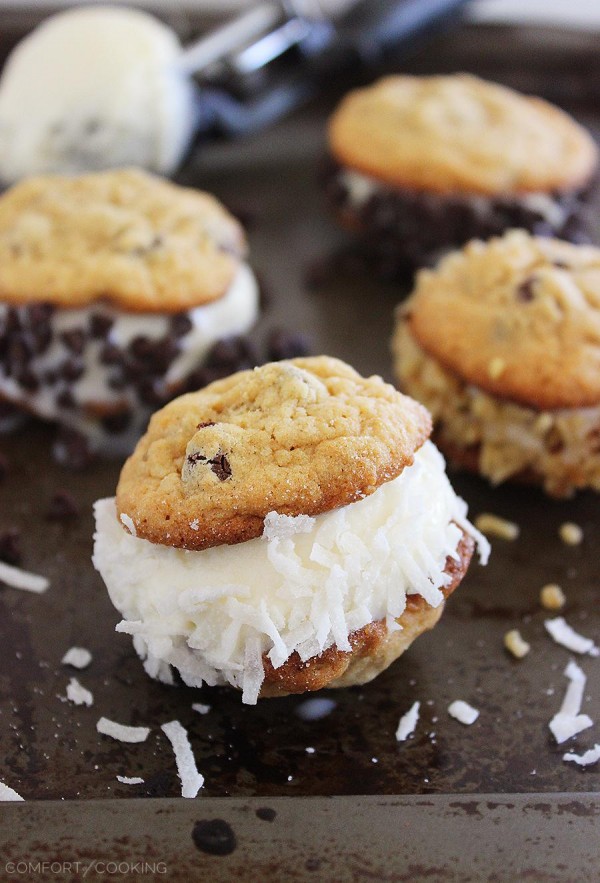 Have fun with your cookie ice cream sandwiches and make 'em how you like 'em! They can also be individually wrapped in plastic wrap, frozen and stored for later. Share them with your summer sweetie, or don't.
I vote for don't.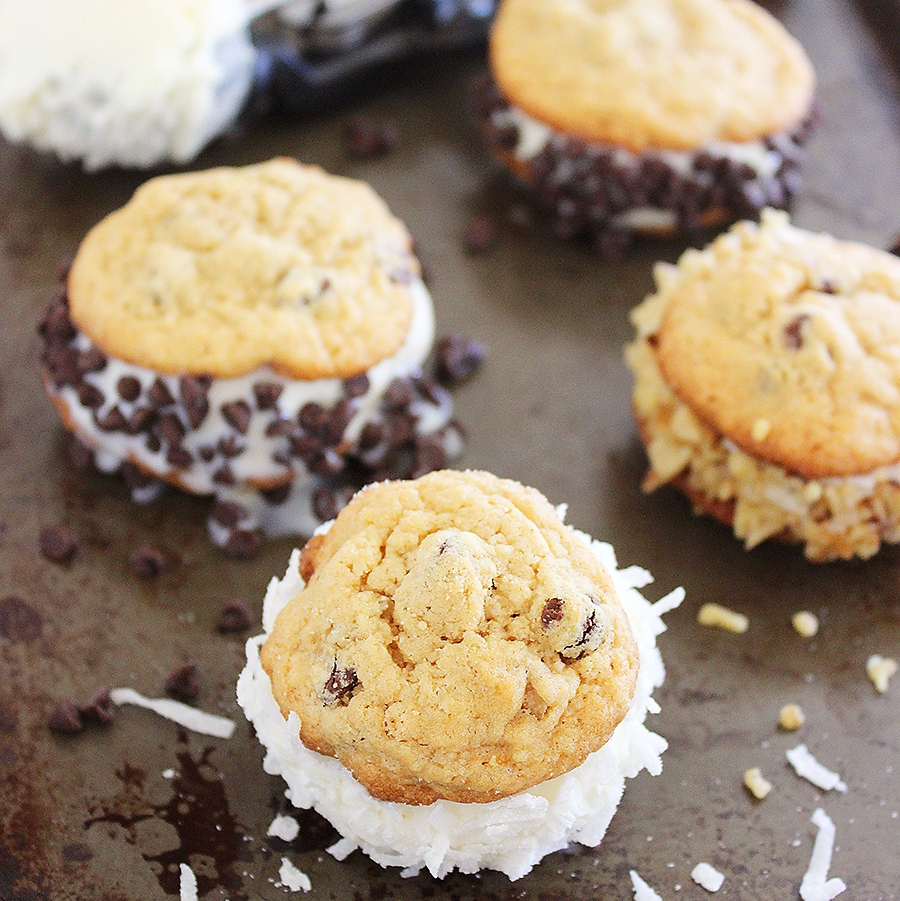 Homemade Cookie Ice Cream Sandwiches
Yield:
12 ice cream sandwiches
Ingredients
2 dozen chocolate chip cookies, homemade or store bought
1 quart vanilla ice cream
Your desired toppings, nuts, chocolate chips, coconut flakes, sprinkles, etc.
Instructions
Let ice cream sit at room temperature for 10-15 minutes to soften. Place 1-2 scoops of ice cream onto the bottom of one cookie. Place another cookie on top of the ice cream and squeeze together to push ice cream slightly to the edges. Roll edges in desired toppings.
Enjoy!