One bite of these soft, chewy brownies and you won't believe they were only made with 3 ingredients! These irresistibly fudgy treats are SO easy to make and taste 10x better than brownies from a box!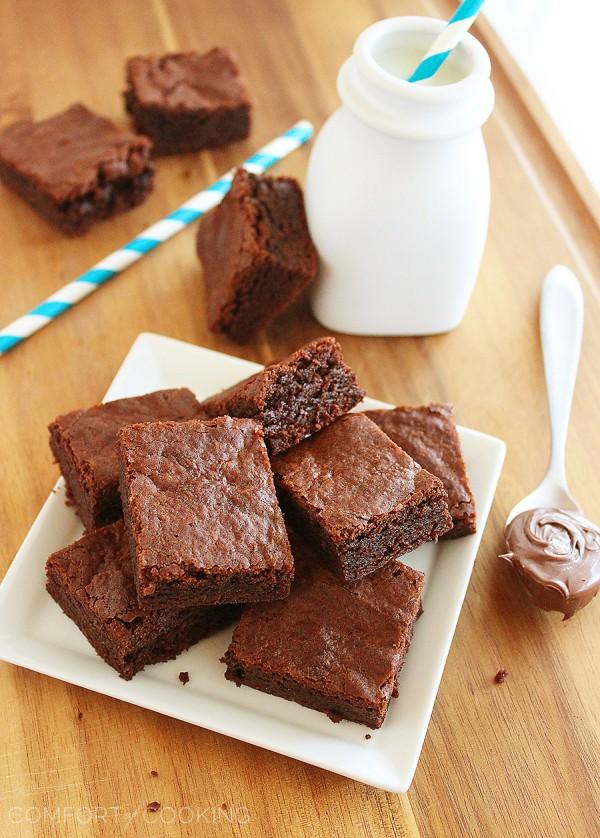 If there's one indulgence I love, it's chocolate. Me + chocolate = foreva. During my pregnancy, it was BAD. And, strangely, my perpetual craving still isn't easily satisfied. So, I've been trying lots of different recipes lately. (Which is my way of saying, eating a lot of chocolate.)
Trying them out on my friends, trying them out on my readers, and trying to remember to hit the exercise bike in the process. Two out of three of those have been a relative success.
In the process, I believe I've found the mother of all brownie recipes. These babies only need three ingredients, five minutes, and a glass of milk (or scoop of vanilla ice cream) on the side. Or nothing at all… they're perfect on their own!
These incredible brownies have a fudgy yet cakey texture, with that classic creamy Nutella flavor. They're super quick to make and absolutely addictive, especially to the choco-holics in your life. You have just GOT to try them!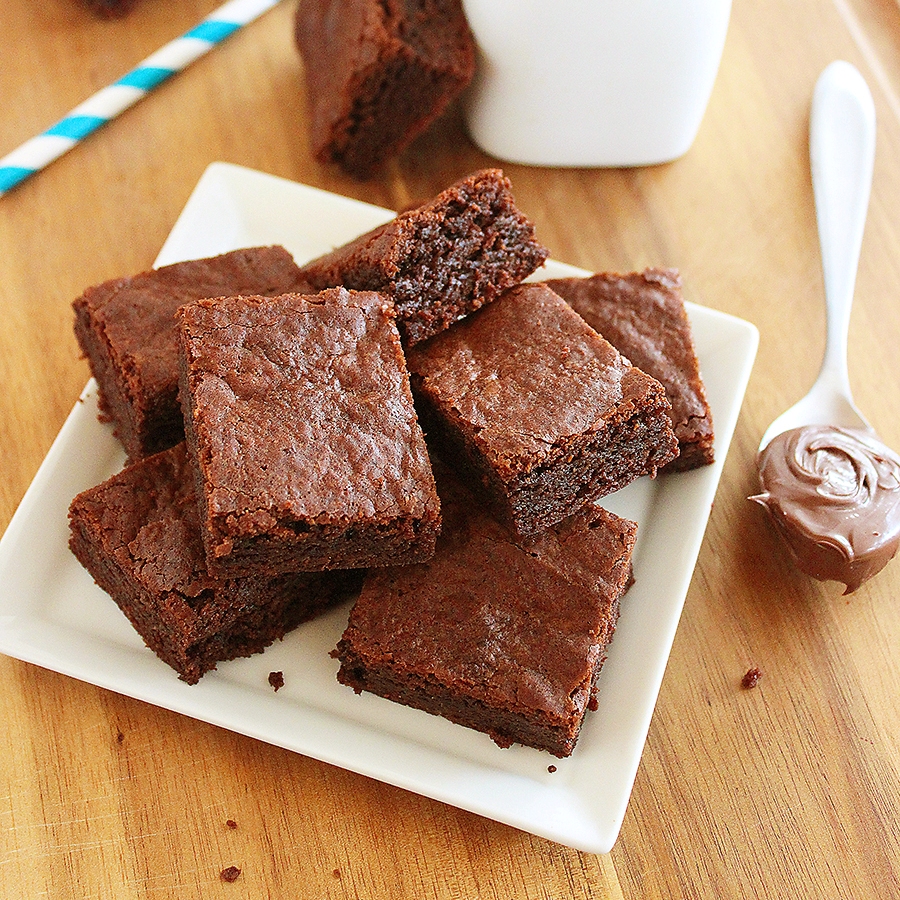 Incredible 3-Ingredient Nutella Brownies
Ingredients
1 1/4 cup 13 oz. Nutella
2 large eggs
1/2 cup all purpose flour
Instructions
Preheat oven to 350 degrees F. Lightly coat an 8x8-inch (or 9x9) baking dish with nonstick cooking spray.
In a large bowl, combine all ingredients and mix until smooth. Pour into prepared dish and smooth top with spatula.
Bake for 25-30 minutes, or until a toothpick inserted comes out clean. Be careful not to over-bake, otherwise brownies will dry out. Let cool before cutting and serving.
Enjoy!