All you need are 3 ingredients and a grill (or grill pan) for these scrumptious pesto chicken skewers with grape tomatoes! Served with rice or pasta, they make a hearty and healthy meal!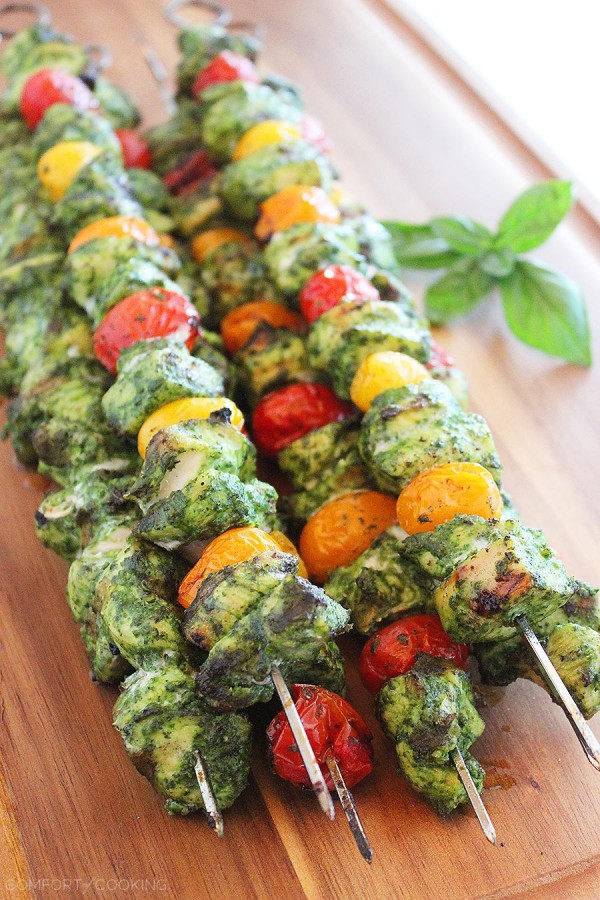 The weather may be cooling where you are (and boy, am I jealous), but here in Austin we're still in the middle of what feels like an eternal summer. I'm starting to long for breezy walks and chunky sweaters, hot apple cider and crisp orange leaves. But, the summer lover deep inside knows that grilling season will soon be over… and I'm taking full advantage while I can!
There's nothing we love more than throwing on a piece of meat, or a pile of cut-up veggies, and having a healthy dinner done in minutes. It's the only way to eat when it's too hot to fire up the oven!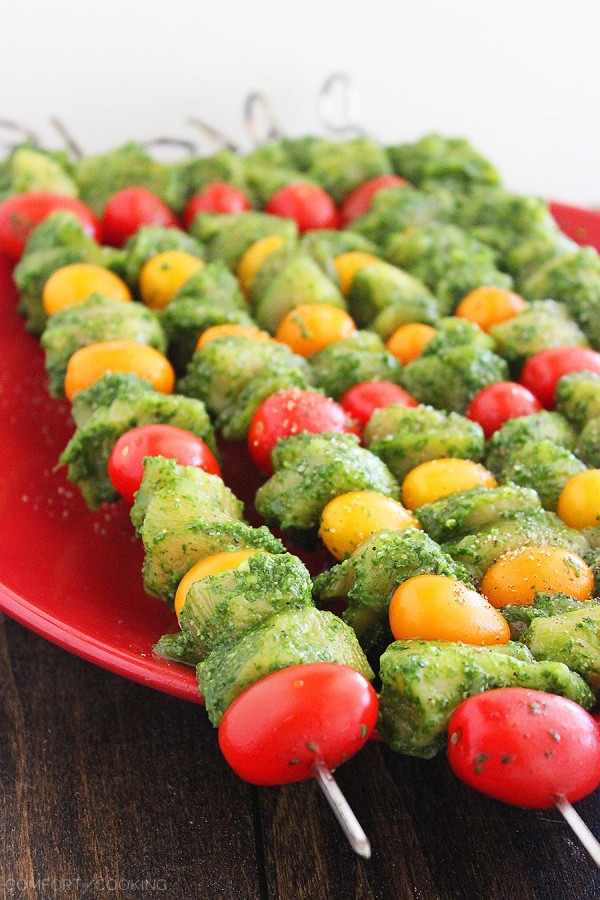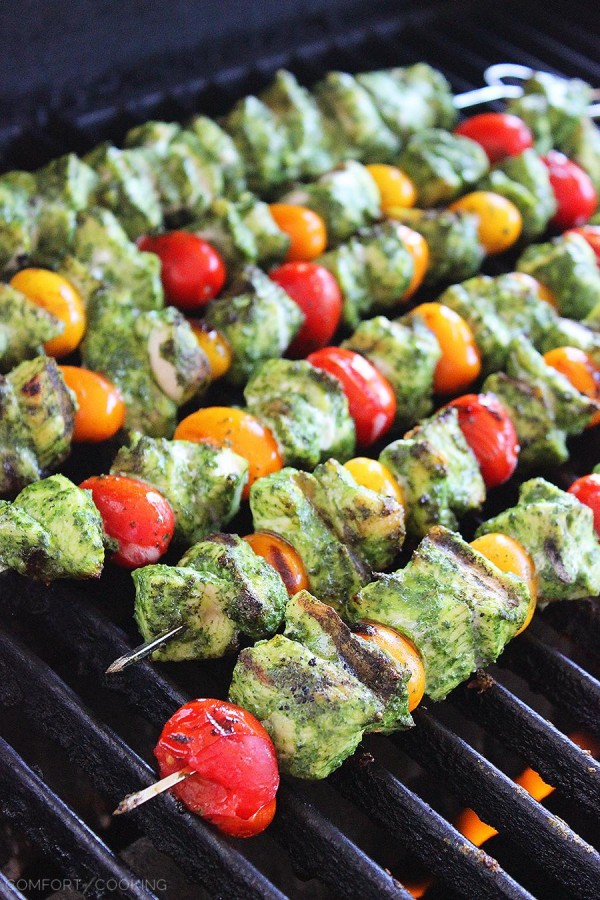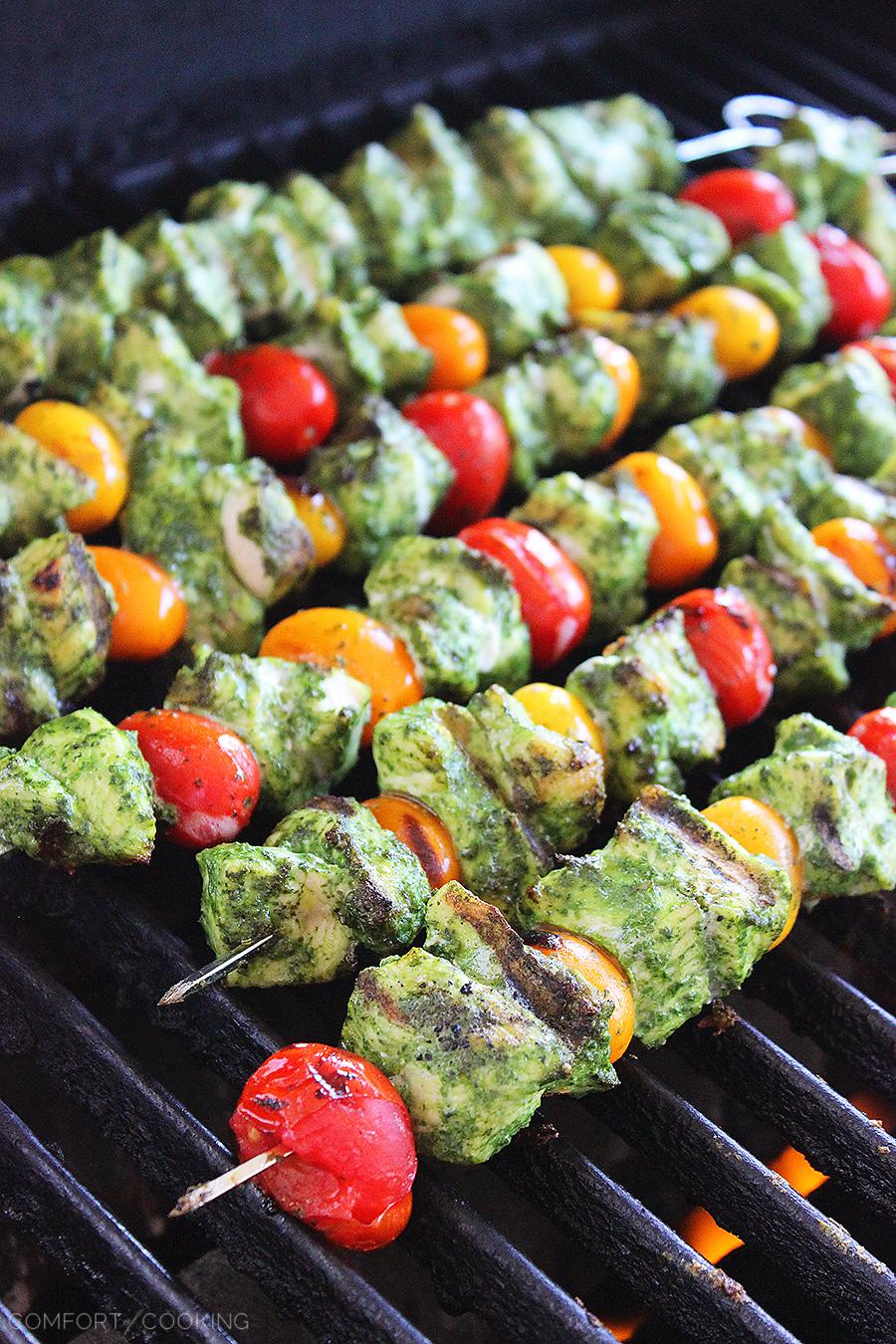 These scrumptious, juicy chicken and tomato skewers totally hit the spot for an easy weeknight meal. Using my nut-free Spinach Basil Pesto as a chicken marinade, every bite had a bit of bright and zesty basil flavor… which paired perfectly with the tomatoes!
Served with a salad, these skewers made for a mouthwatering low-carb meal that's just as colorful as it is healthy. My One-Pan Greek Orzo would make a light lemony side, or scoot some fluffy Parmesan Garlic Knots alongside.
However you dish them up, these skewers make the perfect summer meal!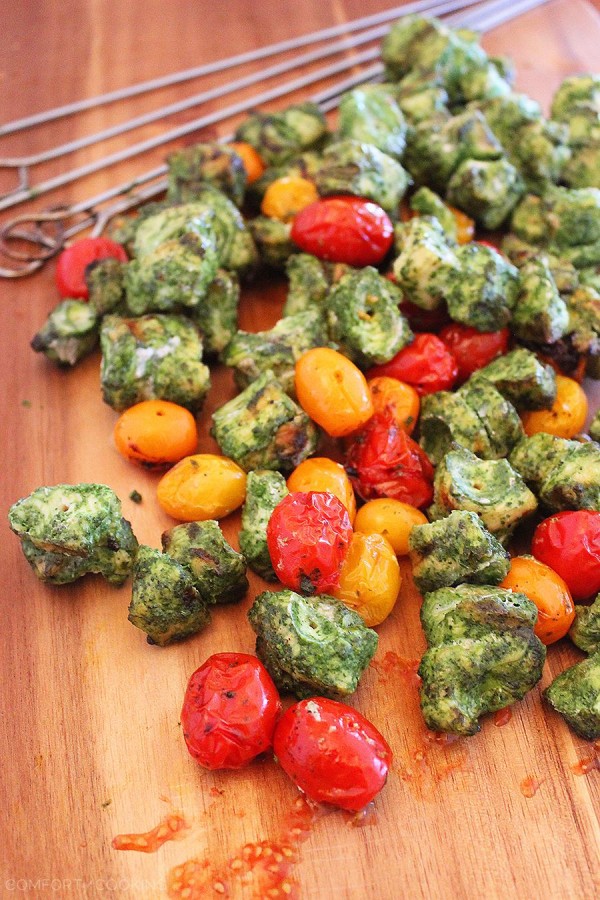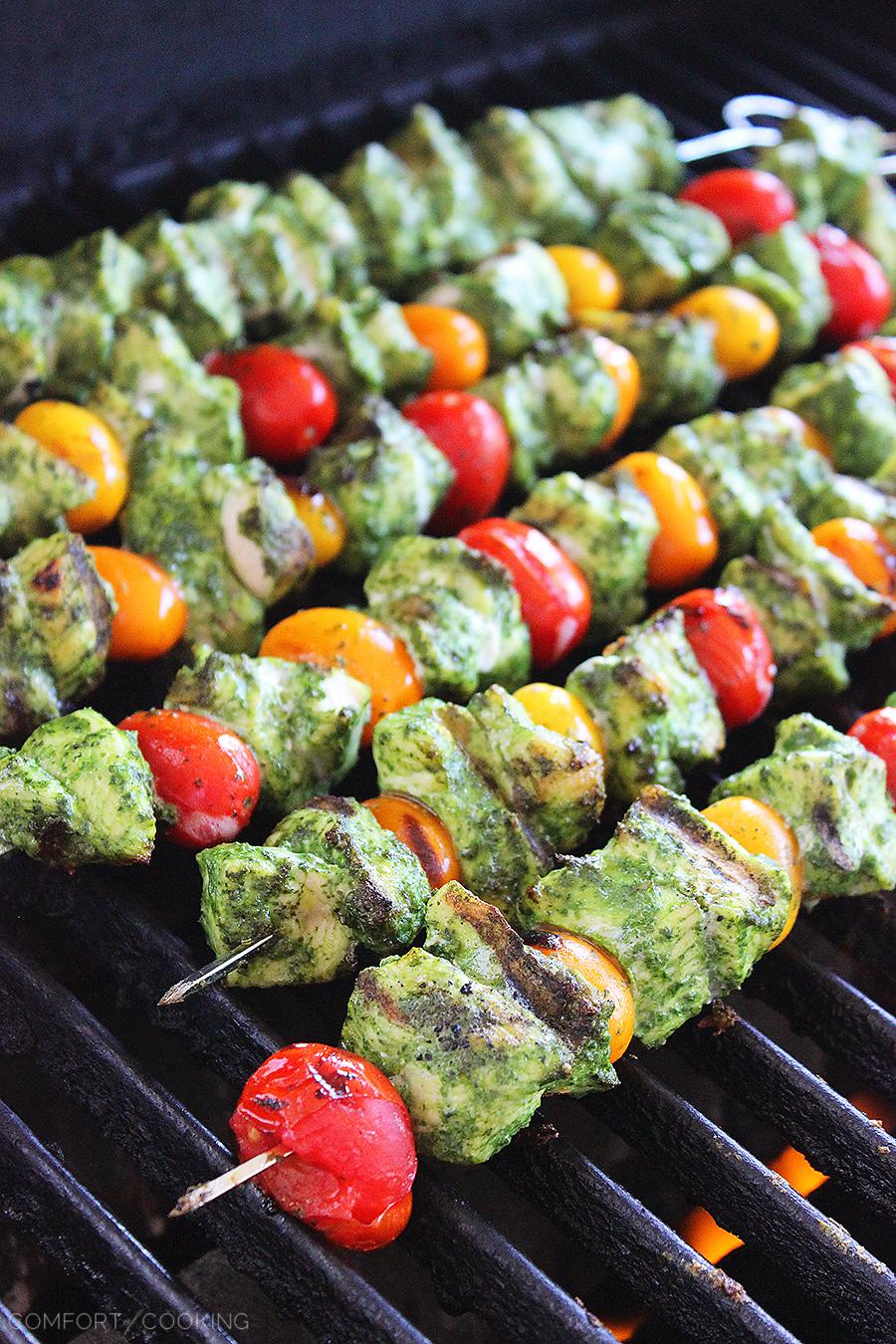 Grilled Pesto Chicken and Tomato Skewers
Ingredients
1 lb. boneless skinless chicken breast, cut into 1-inch cubes
1/3 cup basil pesto, I used my Spinach Basil Pesto
2 pints cherry tomatoes
Instructions
In a large bowl, combine cubed chicken and basil pesto. Cover, refrigerate and let marinate for at least 1 hour and up to 1 day.
When ready to cook, thread chicken and tomatoes onto skewers, alternating each as you go.
Preheat outdoor grill or indoor grill pan over medium heat. Lightly grease grates with nonstick cooking spray. Once hot, place skewers on grill and cook for 3-4 minutes. Flip and continue cooking until chicken is cooked through, 2-3 more minutes.
Enjoy!