Got bunches of fresh basil? Whip up a spinach-basil pesto! It's easy, nut-free and pairs perfectly with grilled meats and veggies, sandwiches, and pastas!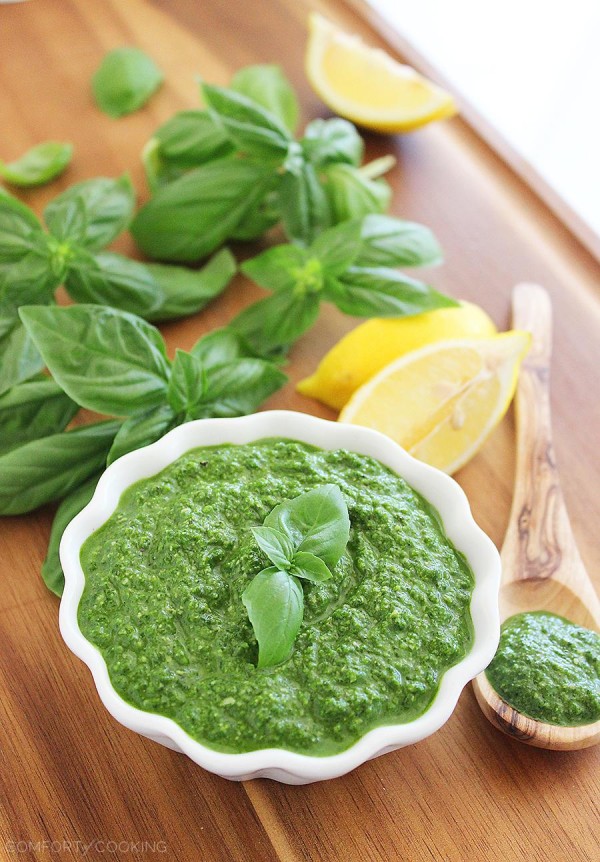 As soon as the frost melts and winter turns into spring, we roll up our sleeves and plant our summer crops. On the menu? Juicy grape tomatoes and fiery jalapenos, crisp bell peppers and heaps of bright green basil. You'd think we were left with a big, colorful bounty of beautiful summer produce. But, that's our optimism getting the best of us… and the squirrels getting the best fruits of our labor!
After they've done their picking, we're left with only a handful of tomatoes and a single bell pepper. The jalapenos? Well, one bite and they know not to touch those. But, strangely, the squirrels and the bugs always leave my basil be!
Hallelujah! At least those tiring hours spend digging and planting yielded something.
However, I'm hardly disappointed. I use fresh basil all summer long – in pastas, on sandwiches, tucked into caprese salads – you name it, I find a way to use basil in it. My favorite way to use it when I've got bushels, though, is by whipping up an easy pesto.
This super fresh, citrusy spinach and basil pesto is really one to love. It has a gorgeous green color and can be mixed into casseroles, used as a meat marinade, a sandwich spread, a dipping sauce… the list goes on! It doesn't contain any nuts, either. Just a few handfuls of fresh spinach, basil, garlic, Parmesan, lemon juice and olive oil. That's it!
Before summer's best herb is out of season, mix up your own batch of light and healthy spinach-basil pesto. It has so many delicious uses!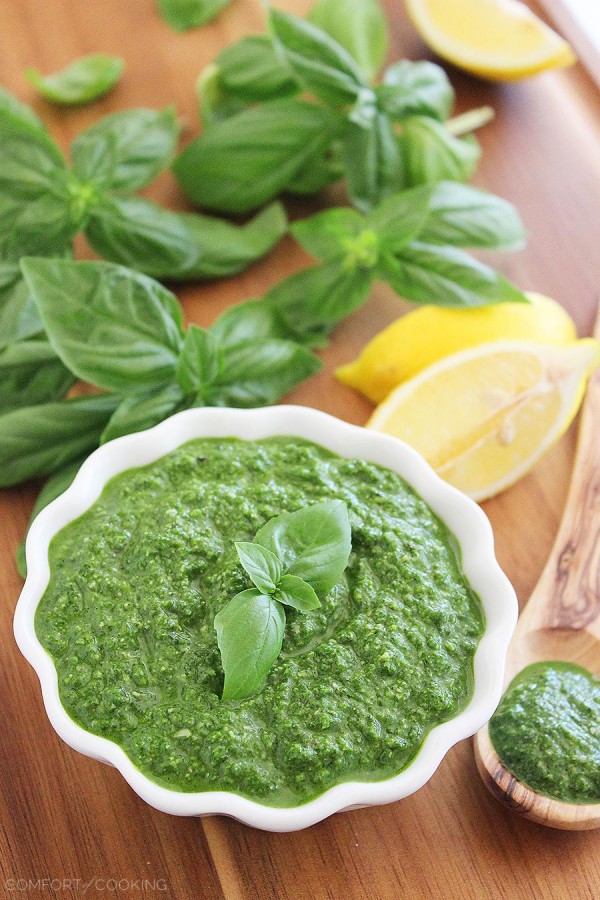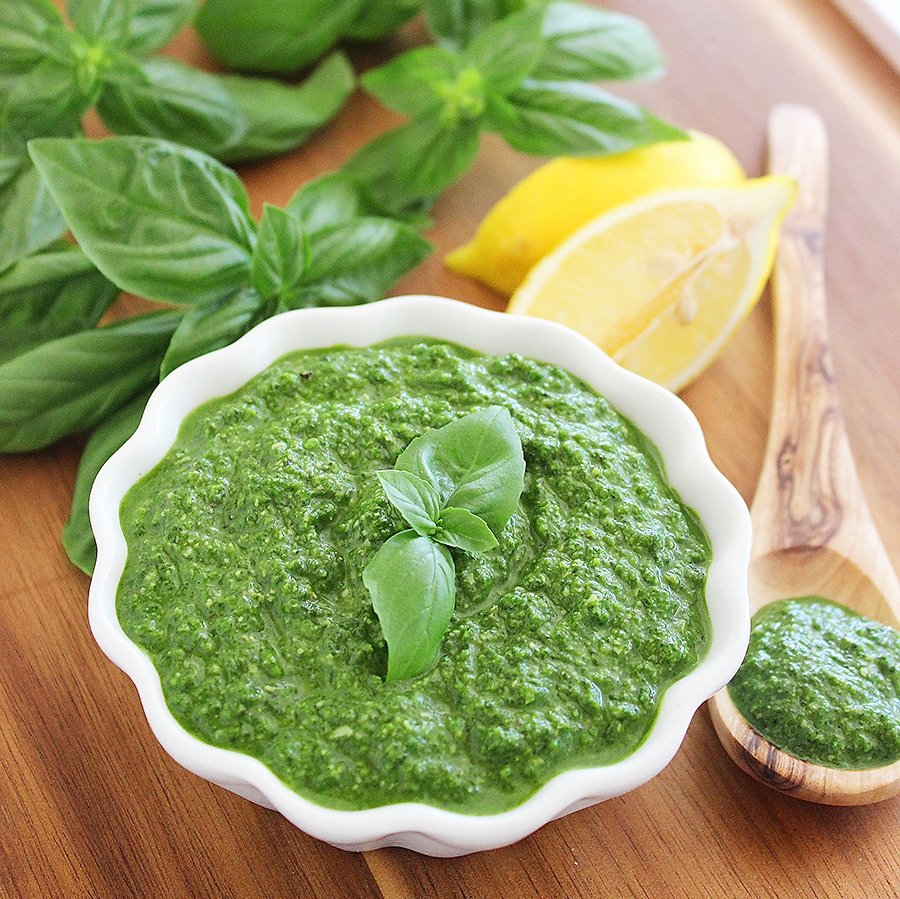 Spinach Basil Pesto (Nut-Free)
Ingredients
4 cups spinach
2 cups basil
2 cloves garlic
1/4 cup Parmesan cheese
1 Tablespoon lemon juice
1 teaspoon kosher salt
1/2 teaspoon black pepper
1/3 cup + 1 Tablespoon olive oil
Instructions
To the bowl of a food processor or blender, add all ingredients except for olive oil. Blend for 30 seconds, scraping down the bowl as needed. Slowly stream in all olive oil while the machine is running. Process until smooth.
Enjoy!