Fresh, zesty corn salad with beans, bell peppers and jalapenos – hello beautiful! Serve on the side of grilled meats and fish, or heaped on top of burgers and crostini! It's our favorite summer side and makes a delicious dip with tortilla chips, too!
I've never been one for fancy things, but this is my kind of caviar! Colorful and zesty, with fresh bell peppers, corn, onions and jalapenos, it's a real favorite with our Austin friends. This one is a bit more cowboy boots than couture, and that's just the way we like it. We're Texans, after all!
Anyone can enjoy this salad with a spiffy name, though… and they can enjoy it in a variety of ways! We love it served on the side of grilled meats and fish. You can also heap it on top of juicy burgers for a spicy Southwestern spin. Or, scoop it onto crostini for a pretty, easy appetizer.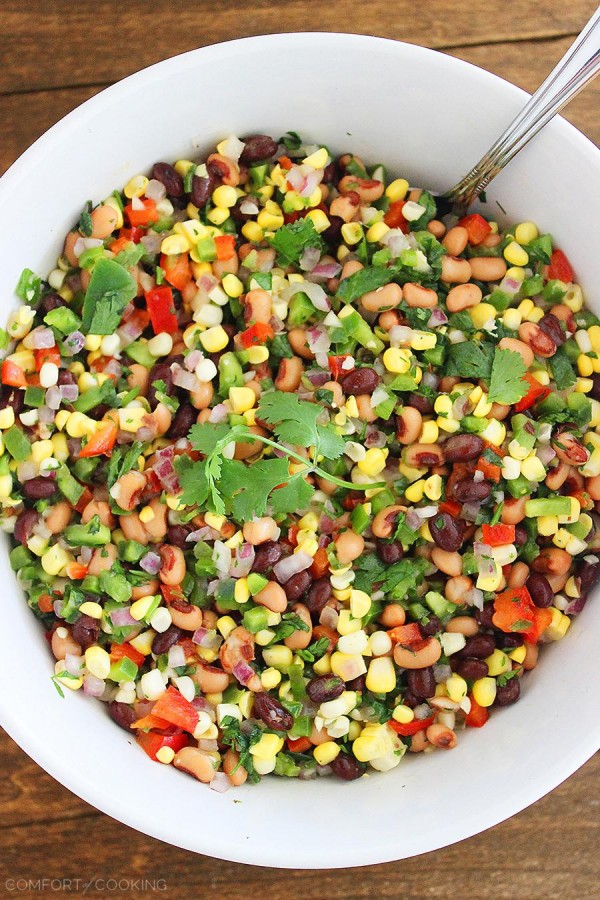 However you dish up this delicious corn salad, you can't go wrong! With summer's beautiful bounty, now is the perfect time to toss together this fresh, vibrant salad with what's in season. It's a unique dish to bring to potluck parties, too. Just chuck a big spoon into the bowl and let everyone help themselves. Every scoopful is yummier than the last! We love it best with tortilla chips and frosty margaritas.
Serve a heaping bowl of this scrumptious, healthy salad alongside your next summer feast. I know you'll love it. It's fun to make and absolutely gaw-geous. I could just look at it all day… but I'd rather dig in!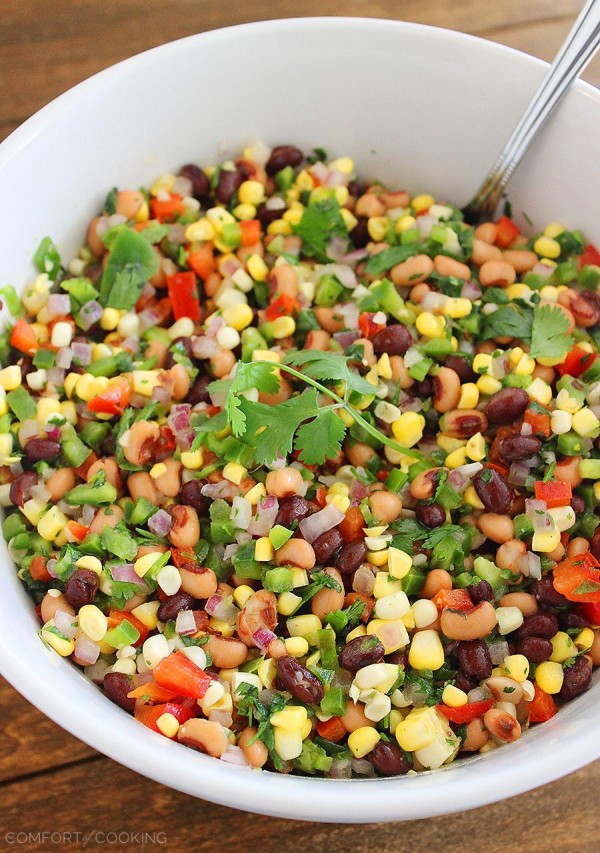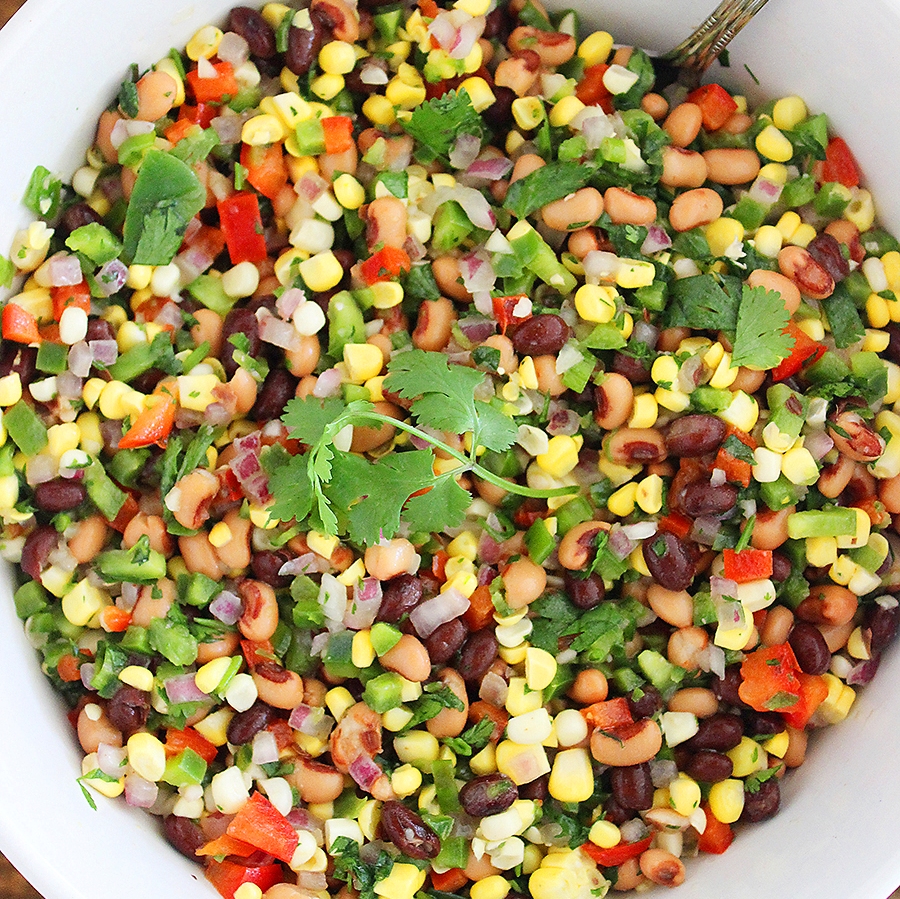 Texas Caviar
Ingredients
2 15 oz. cans black eyed peas, drained
1 15 oz. can black beans, drained
2 cups corn, fresh or frozen
1 cup red onion, minced
1 green bell pepper, small diced
1 red bell pepper, small diced
1 jalapeno, seeded and minced
5 garlic cloves, minced
1/4 cup minced cilantro
3 scallions, sliced thin
4 tablespoons olive oil
2 tablespoons red wine vinegar
2 teaspoons kosher salt
Juice of 1 lime
Instructions
Add all ingredients to a large bowl and toss to combine. Cover and refrigerate at least one hour, or up to 24 hours. Serve with tortilla chips, on top of burgers/sandwiches or crostini, or on the side of your favorite grilled meats and fish.
Enjoy!