This rich, decadent Nutella mug cake is mixed up in seconds and ready in 1 minute! All you need are 4 ingredients and a fellow chocolate lover… or just enjoy it for yourself!
When you're in the mood for something a little sinful (and there are no goodies in sight), you only need to go as far as your pantry! This rich and decadent Nutella cake can be mixed up in seconds, cooked in one minute, and in your choco-lovin' tummy almost as quickly. Especially if you're me, and totally disregard my own instructions to wait a few minutes for the cake to cool.
Ain't nobody got time for dat.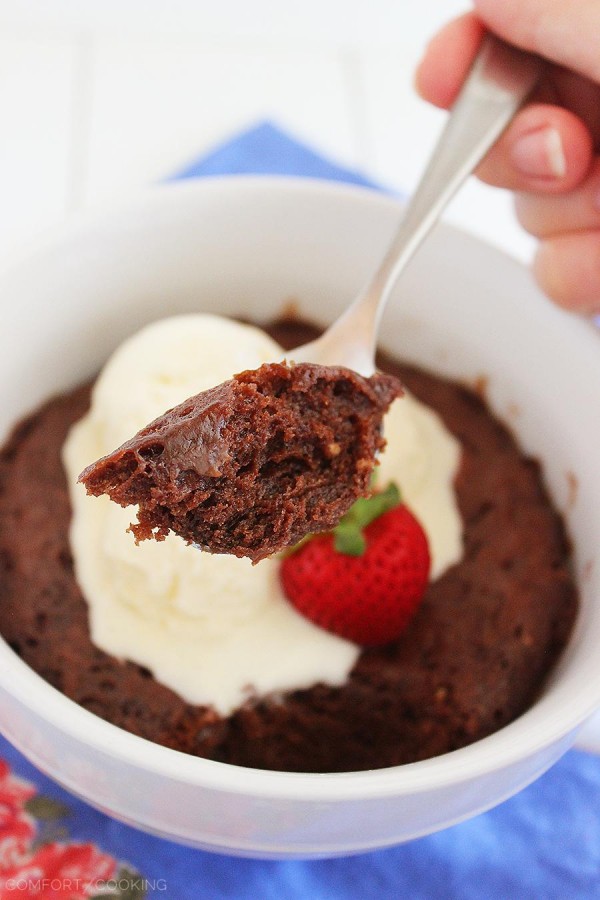 Just grab your biggest heatproof mug (or use a bowl), and whisk together your Nutella, flour, milk and baking powder right in it. Use a fork, or a little whisk if you have one. (And tell me where you got that, please, because I need a little whisk in my life.)
Once the ingredients are really smooth and well incorporated, give it a zap in your microwave. One minute should do it, but add more time if you need. Just keep an eye on that gooey cakey goodness! Nothing worse than burnt cake, am I right?
What results is a fluffy, chocolaty and totally naughty treat that practically appeared by magic. This dessert is a quick, delicious indulgence, but not overly sweet. Even better with a bit of vanilla ice cream and berries heaped on top!
It makes enough to share with your fellow chocolate-lover, but no judgment here if you need this one all to yourself! Some Mondays just call for such things.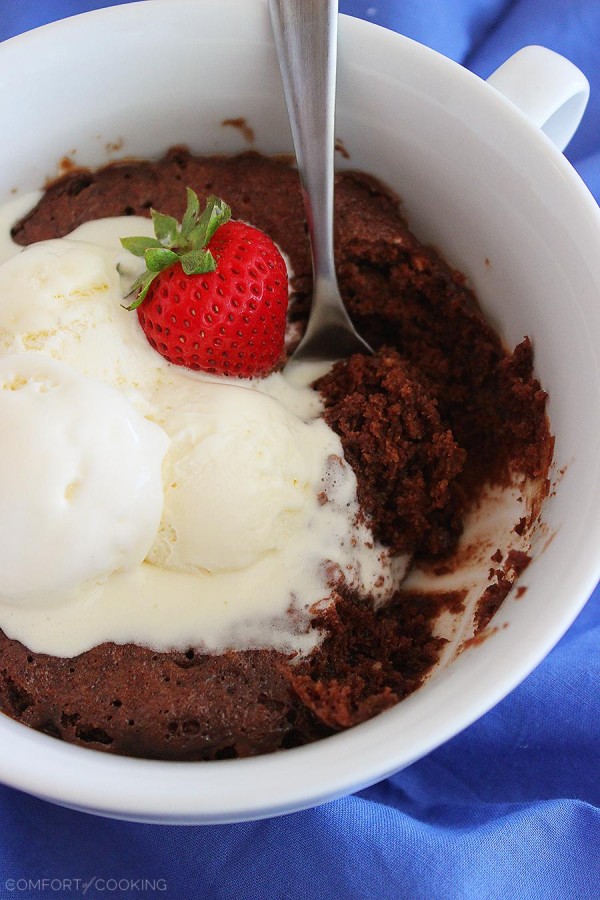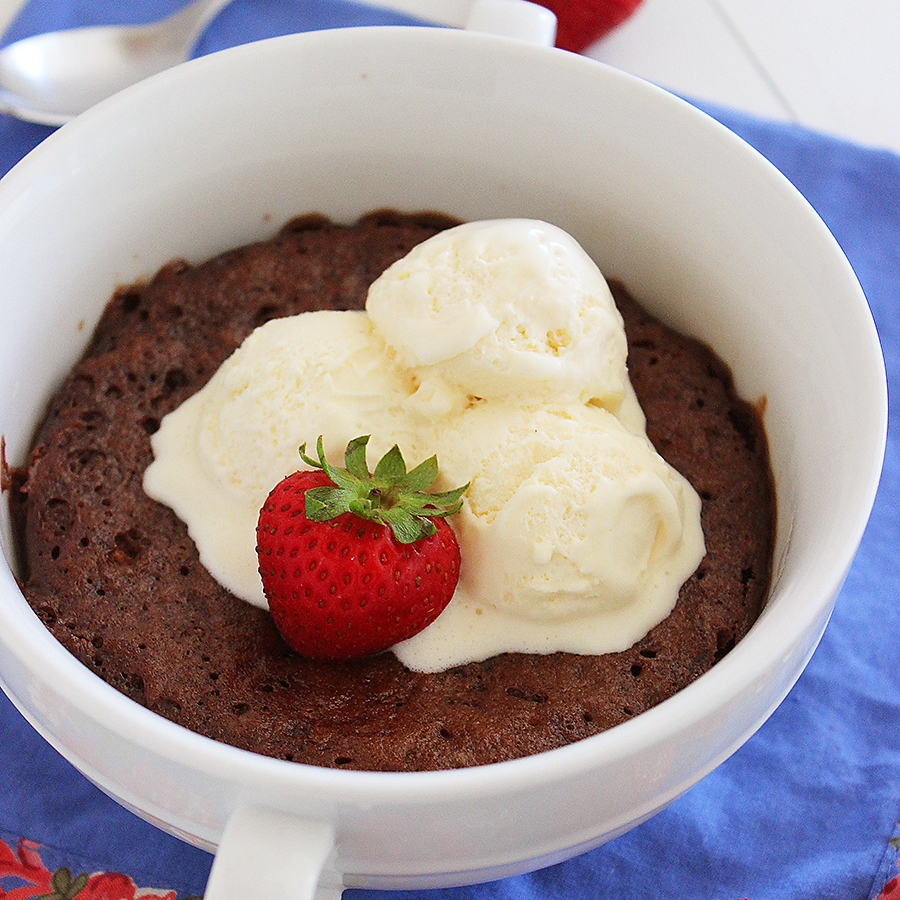 4-Ingredient Quick Nutella Mug Cake
Yield:
1 mug cake (2 servings)
Ingredients
1/4 cup all-purpose flour
1/4 cup Nutella
3 Tablespoons milk
1/4 teaspoon baking powder
Instructions
Combine all ingredients in an oversized mug or heatproof bowl. Whisk with a fork until smooth (batter will be thick). Microwave on high for 1 to 1-1/2 minutes (Start with 1 minute, then check for doneness and cook for more time, if necessary). A toothpick inserted into cake center should come out clean. Let cool slightly before eating.
Enjoy!