Skillet sizzled chicken sausage with creamy rice, tomatoes and basil makes for a fresh, healthy and hearty weeknight meal. Just 5 ingredients and 20 minutes. Try it tonight!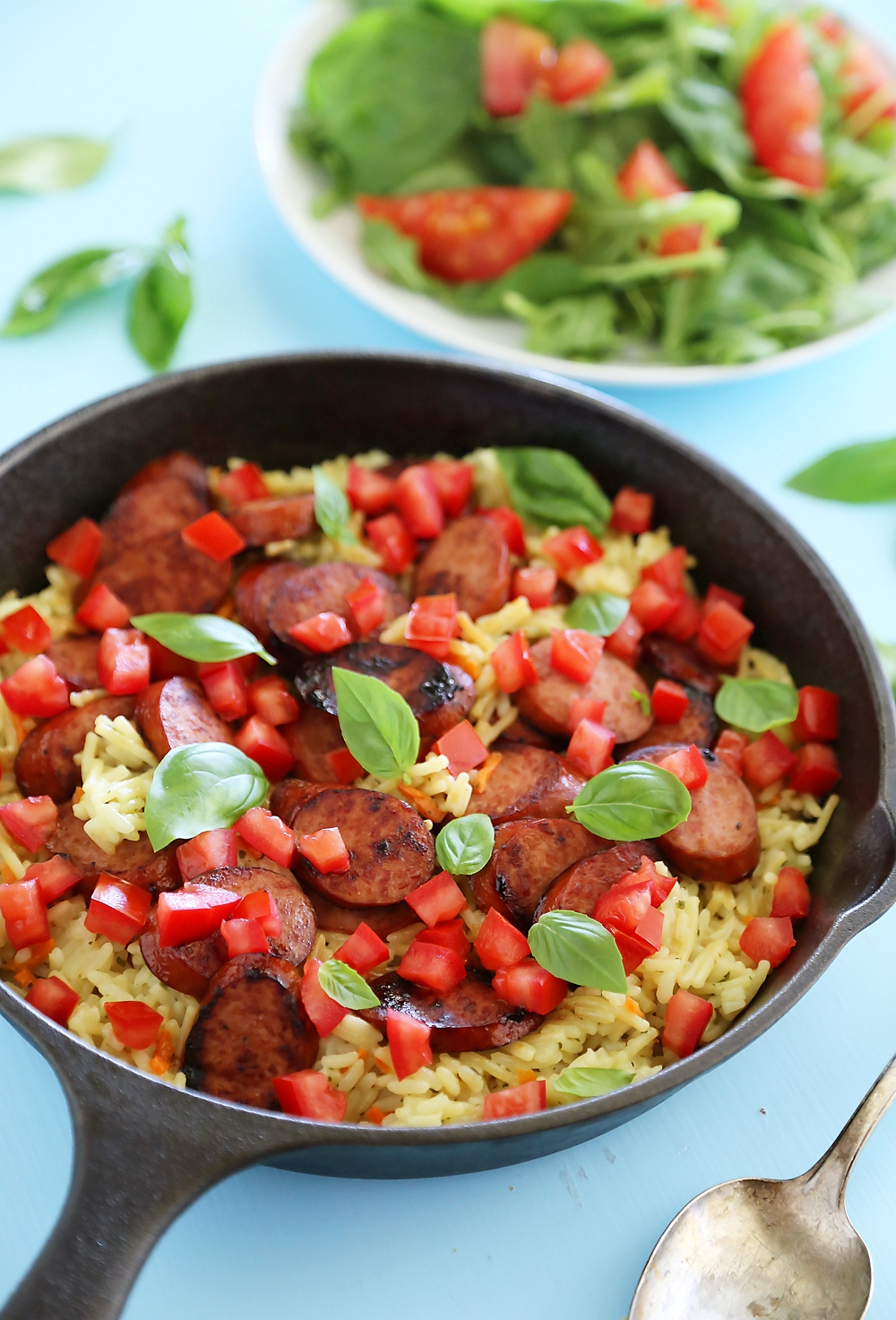 Creating inventive new weeknight meals Monday through Friday can be a daunting task for busy families. But, cooking doesn't have to be a burden! I had previously only used Knorr Rice Sides as a side dish, and I had been doing so for over a decade. Though a delicious stand-alone side, I never though to combine the creamy, flavorful rice with protein and veggies for a quick meal made easily in one pan.
There's nothing better than a simple skillet meal (with minimal cleanup), and this dish delivers. Hot, creamy rice topped with salty sausage, sweet tomatoes and fragrant fresh basil. This skillet meal is summer on a plate that warms your belly with every bite!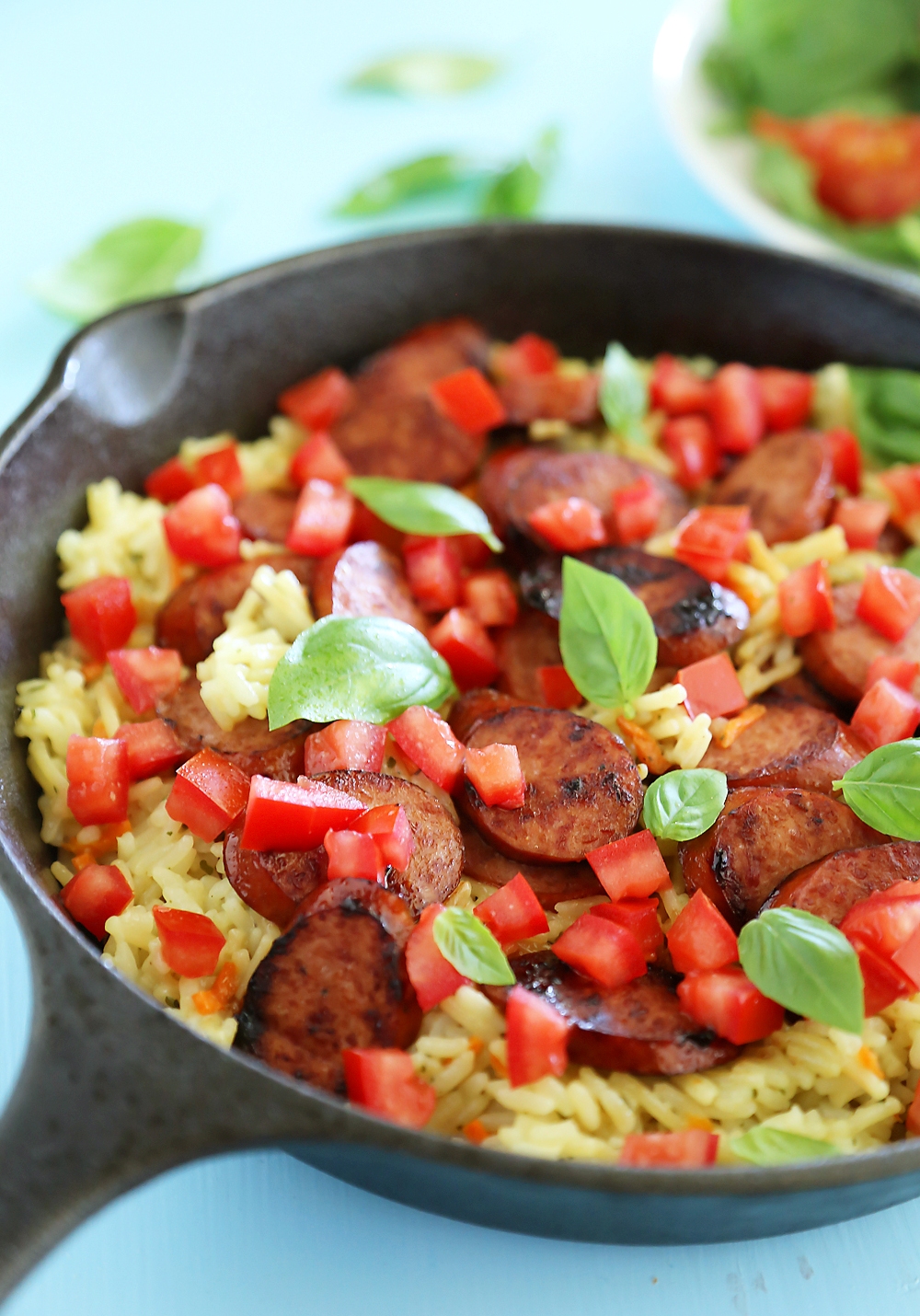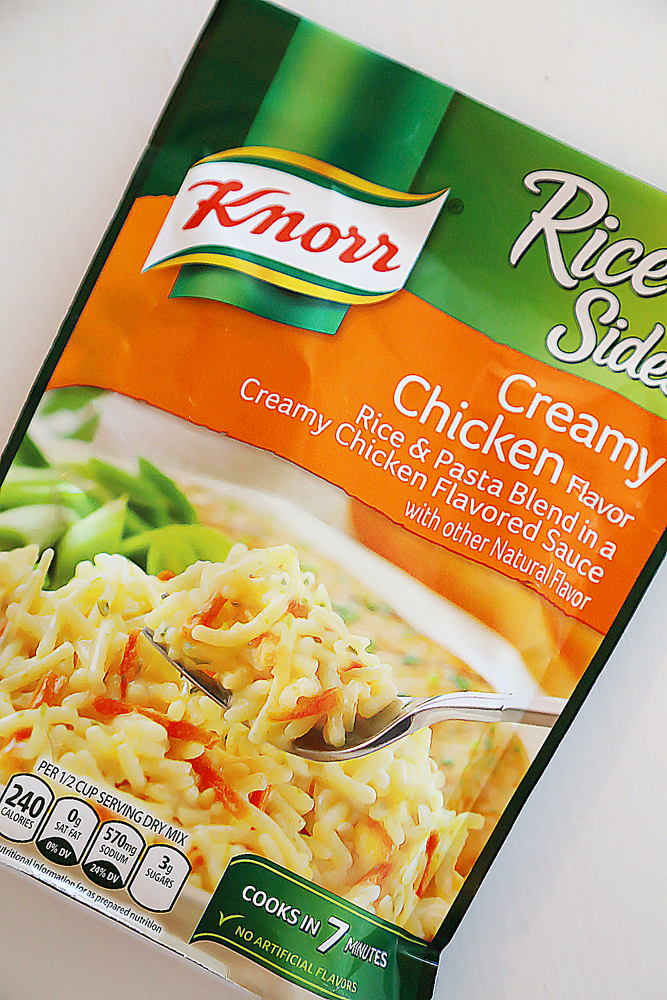 Knorr Sides are the perfect go-to for inspiring healthy, hearty dinner solutions for busy weeknights. This bruschetta chicken sausage skillet with fresh tomatoes and basil tastes incredible with a big green salad and a glass of crisp white wine! And with just 5 ingredients and 20 minutes needed start-to-finish, this mouthwatering meal is also quick and easy.
What are some of your family's favorite weeknight dinners? Knorr Sides make delicious meals fast, easy and affordable, while still full of homemade goodness. With the great new 10-for-$10 deal at Meijer, you can discover an inspiring new family dinner idea every night.
Keep reading to discover the great giveaway I'm sharing with you today!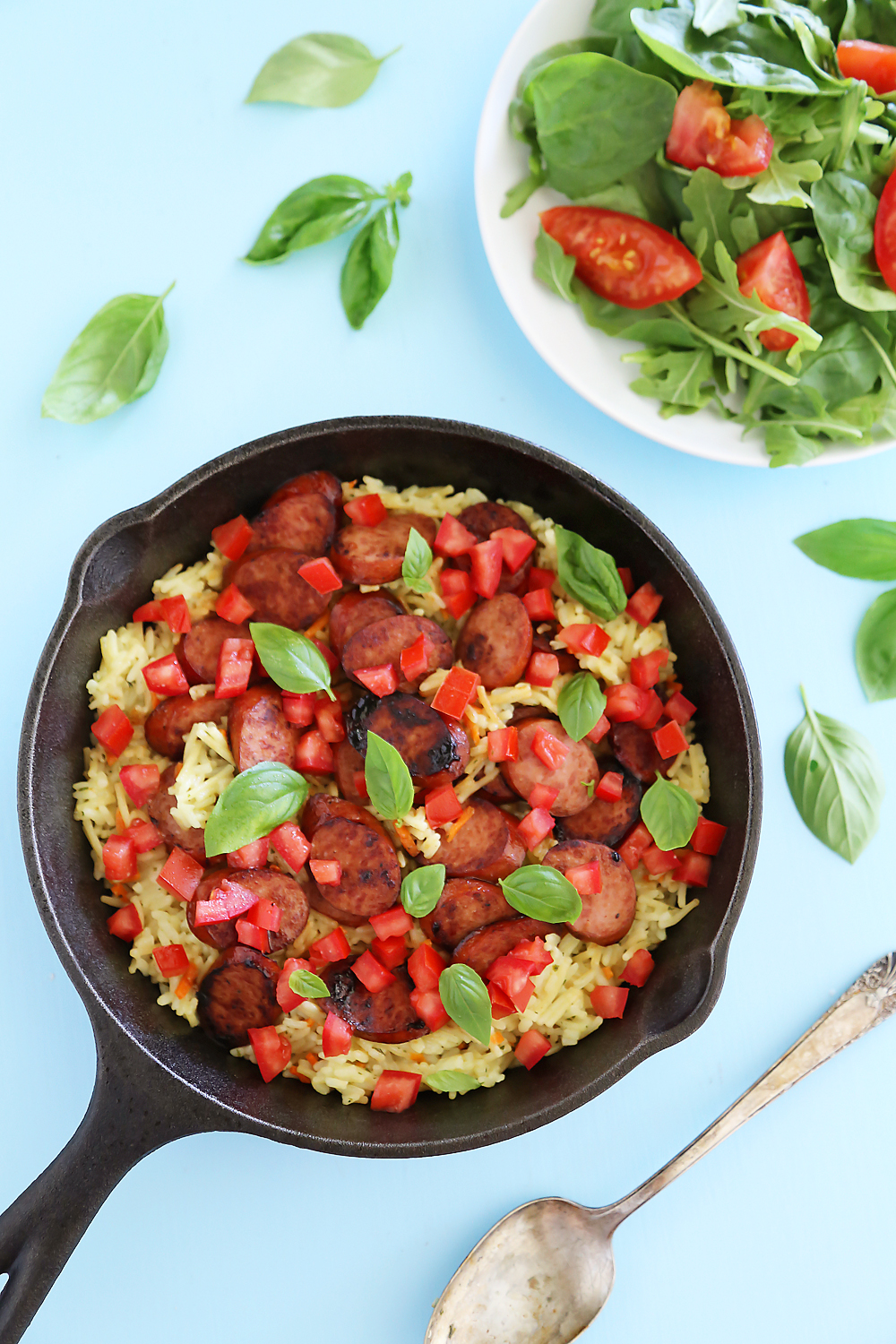 Today, I'm bringing you the chance to win a $50 Meijer gift card! Just my way of saying THANK YOU for being such wonderful readers. And a little something to make getting a tasty meal on the table just a little easier. And who couldn't use help in that department?
You can find all the delish details on how to enter below!

One Winner Will Receive:
One (1) $50 Gift Card to Meijer
To Enter:
RT this tweet!
• • • • • • • • • • • • • • • • •
One winner will be randomly drawn and announced on Monday, August 10, 2015.
Contest is open only to legal residents residing in one of the states where Meijer is located, including Illinois, Indiana, Kentucky, Michigan, Ohio and Wisconsin, who are eighteen (18) years of age or older at the time of entry. Click here for complete contest rules.

Visit your local Meijer from 7/12/15 through 7/18/15 to get 10 Knorr Side dishes for just $10. Discover a new delicious family dinner for every night of the week!
• • • • • • • • • • • • • • • • •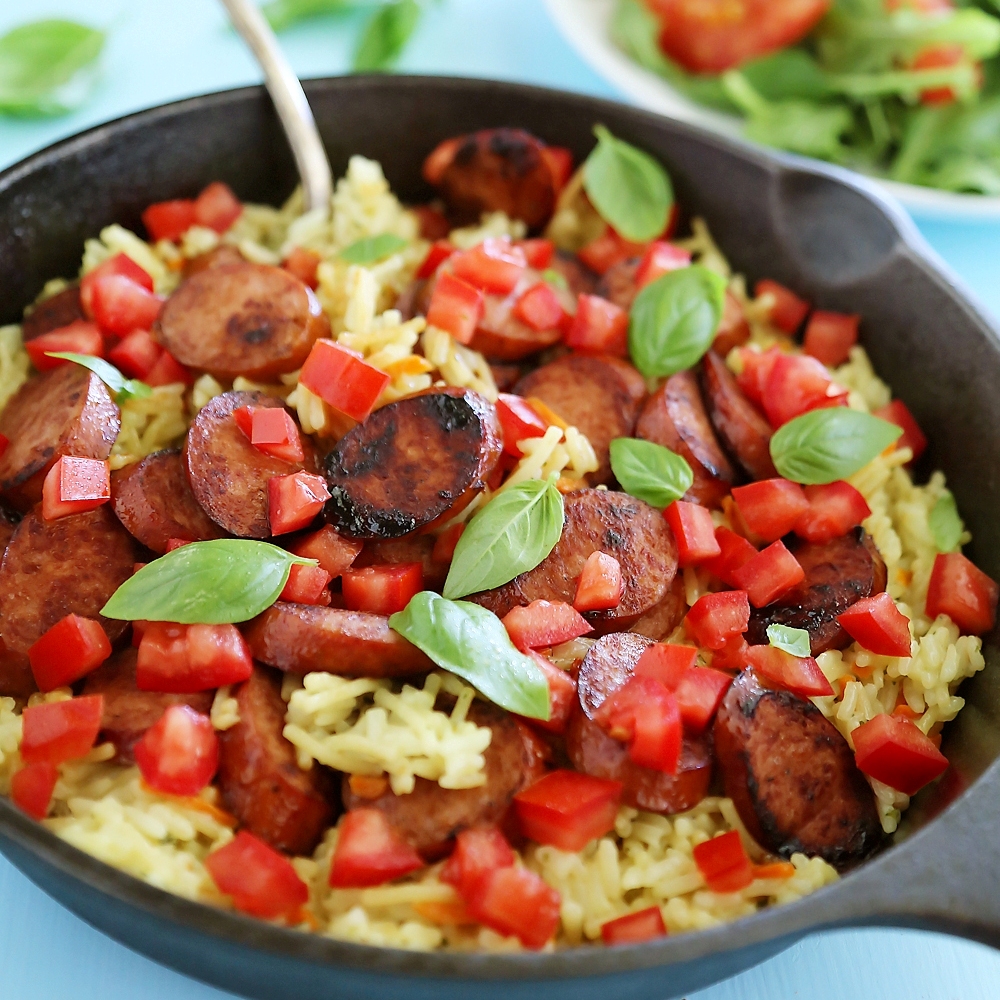 Bruschetta Chicken Sausage and Creamy Rice Skillet
Ingredients
1 Tablespoon olive oil
14 oz. chicken, pork or turkey smoked sausage, sliced
2 large tomatoes, seeded and chopped , (about 2 cups)
2 Tablespoons chopped fresh basil leaves
Instructions
Heat oil in a large nonstick skillet over medium-high heat. Cook sausage slices, stirring frequently, until thoroughly cooked, about 5 minutes. Remove sausage and set aside.
Prepare Knorr Rice Sides in same skillet, according to package directions. Once rice is fully cooked, stir in sausage and tomatoes. Sprinkle with fresh basil.
Enjoy!