Crunchy, creamy and smoky avocado-corn salad with creamy Mexican cheese! So colorful, easy and full of veggies everyone will love. This make-ahead recipe makes the perfect dip or side dish!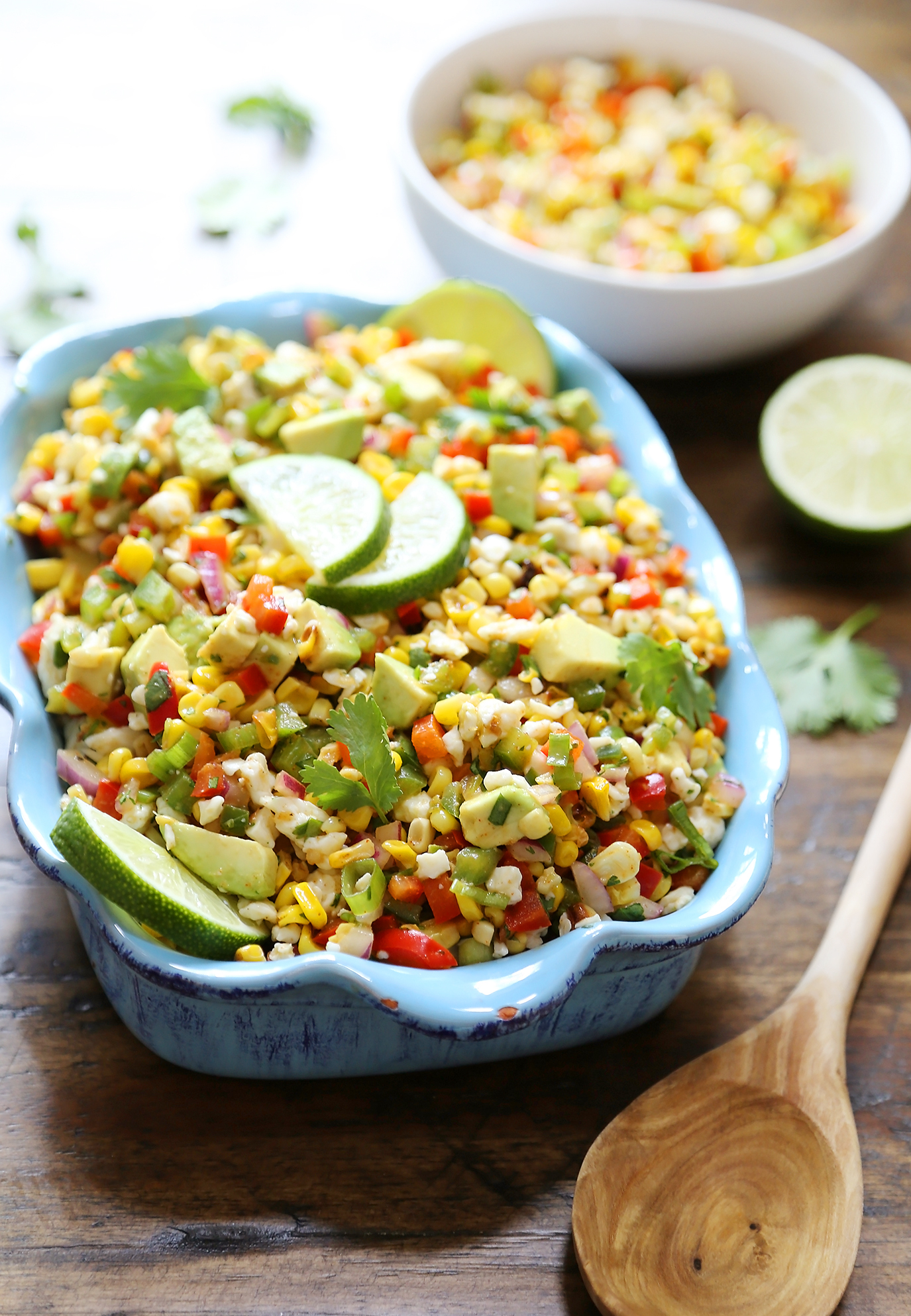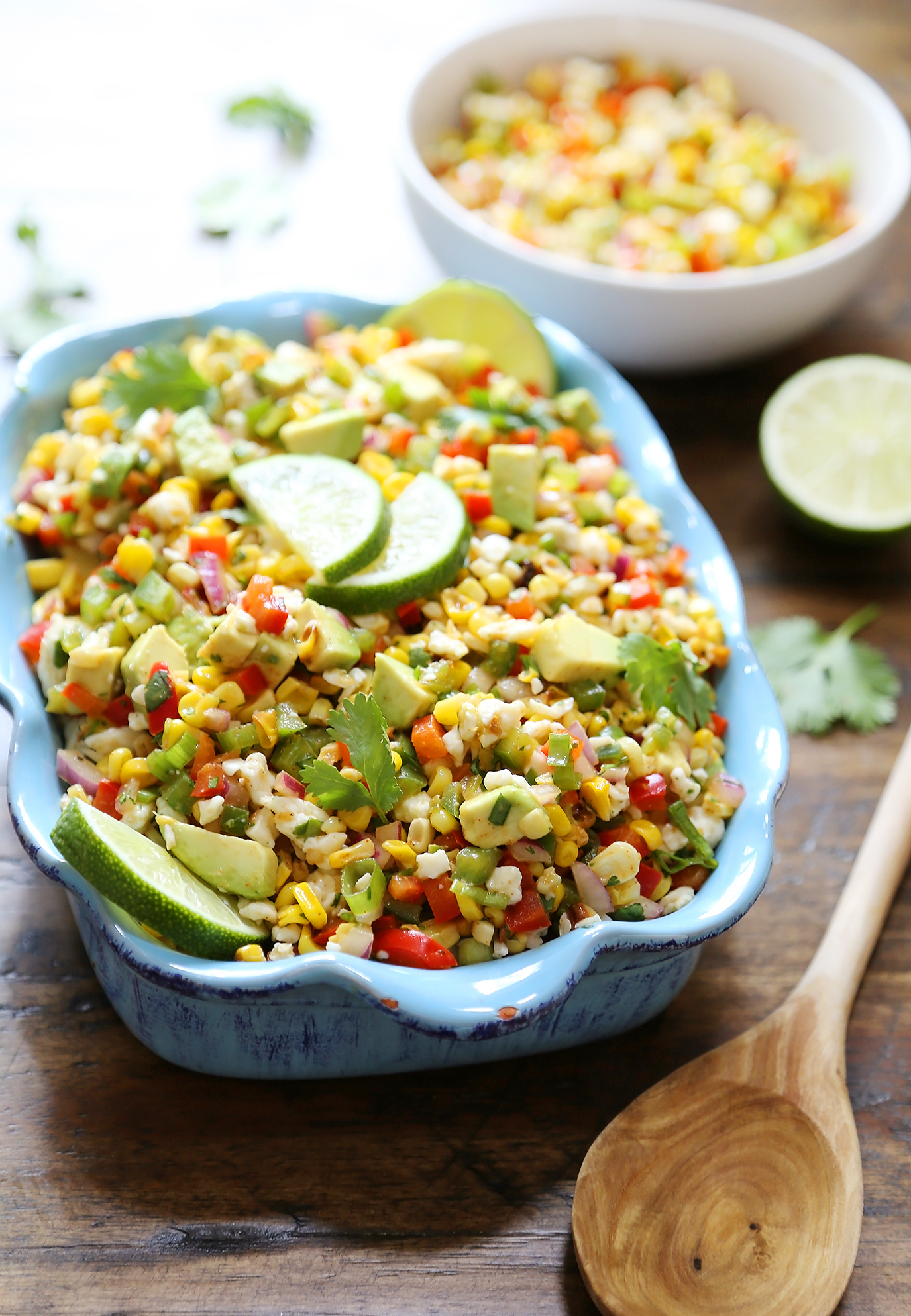 Craving something fun and zesty for your side dishes or party dips? Have I got the perfect thing for you!
Since I count my almost-daily laps through Whole Foods as exercise (can't help it, I live across the street), what better way of being productive than also doing a little "research." A.k.a, sampling every little tray of everything in sight… Does it still count as exercise?
On a recent stroll, I spotted a charred, creamy corn salad looking mighty fine. It would be the perfect fresh side dish with some juicy grilled chicken! But why pay $8.00/lb. for a tub of premade, when you can make heaps of the stuff at home for, like, $5?
It couldn't be more simple: grab the ingredients and get chopping! I had this super colorful, sweet and crunchy corn salad ready in under 30 minutes, and we feasted on this delicious salad with hot chicken and cold beers. Days after dinner, we made easy work of the leftovers with piles of tortilla chips for dipping.
You will love this one!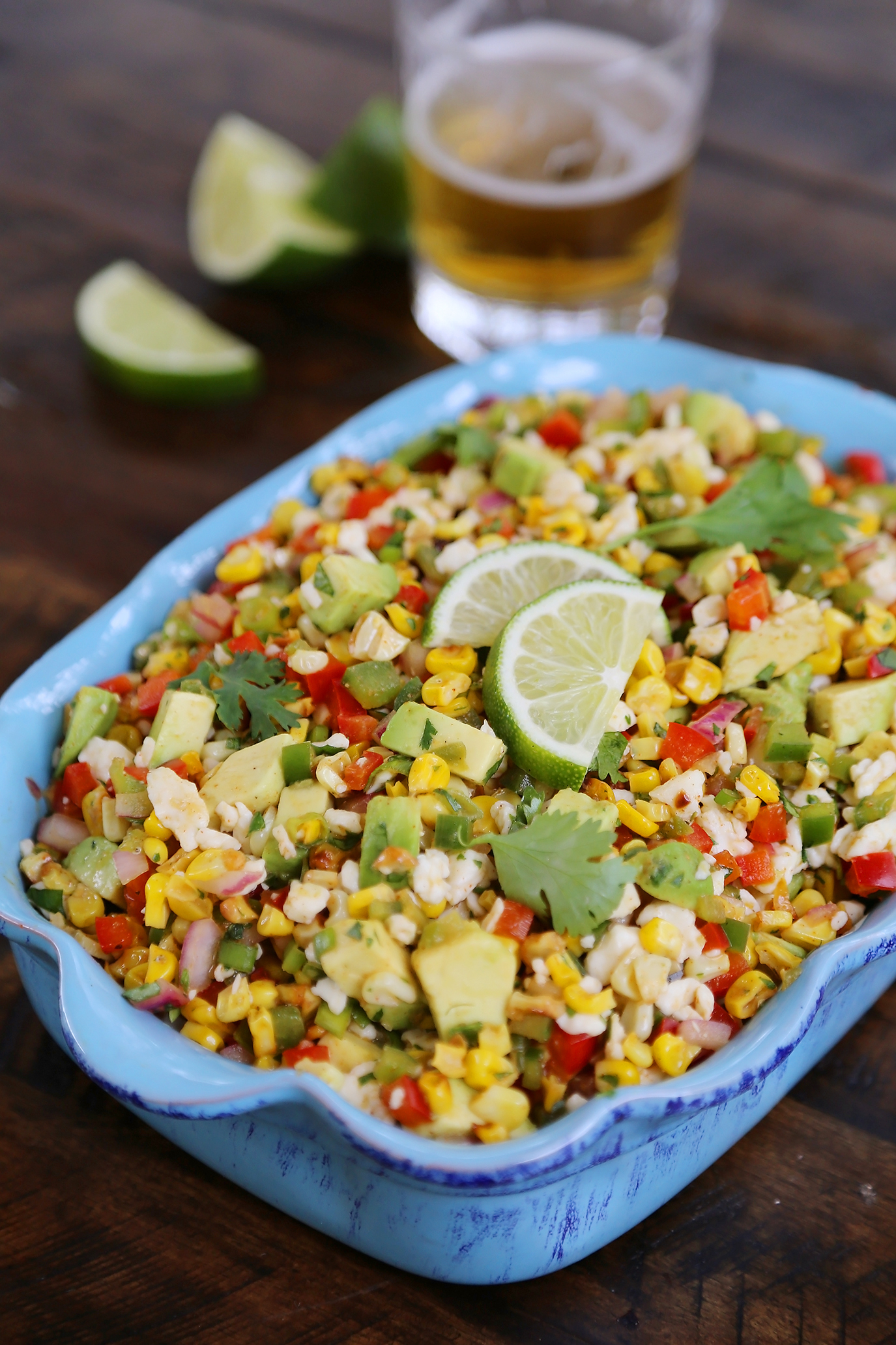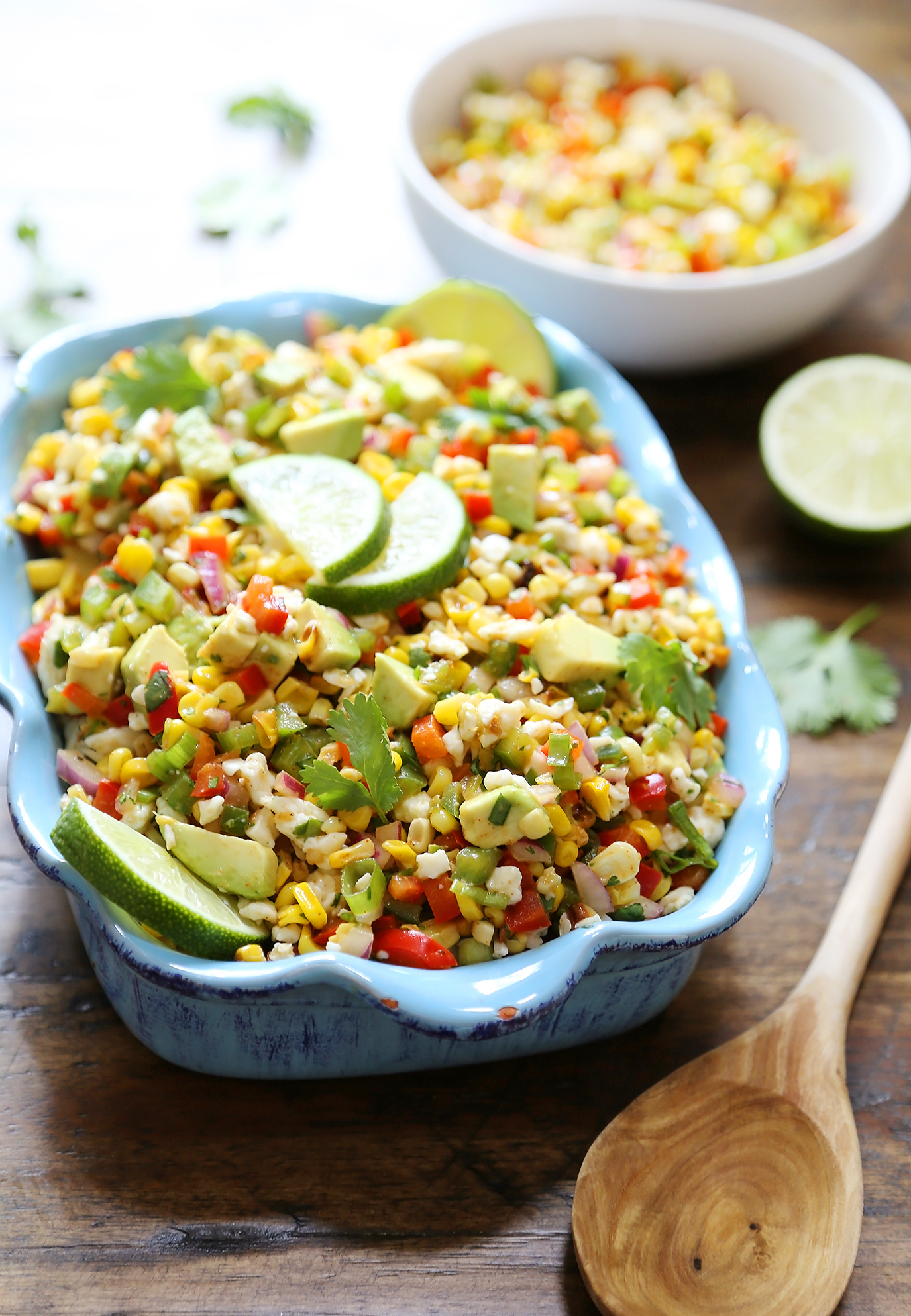 Mexican Street Corn Salad
Makes 5 cups / 8-10 servings
Ingredients
1 Tbsp. olive oil
4 cups corn (5 ears, cut off cob), or frozen corn
6 green onions, chopped
2 limes, juiced
1 jalapeno pepper, finely chopped
1/2 red bell pepper, chopped
1/2 green bell pepper, chopped
1/2 red onion, finely chopped
1/2 cup fresh cilantro, chopped
1/2 tsp. ground cumin
1/2 tsp. smoked paprika
Kosher salt and cracked black pepper, to taste
Just before serving, add:
1/2 cup cotija cheese or queso blanco, crumbled
1 avocado, chopped
Instructions
In a large skillet set to high heat, add olive oil. Stir in corn and cook for 5-6 minutes, or until the corn begins to char slightly. Alternately, you can place the corn in an ovensafe dish under your oven broiler and stir every 4 minutes, until corn is charred through. Pour corn into a large bowl. Let cool for 10 minutes.
Add remaining ingredients to bowl. Stir together until well combined. At this point, you can refrigerate the salad up to 2 days, or serve immediately.
Just before serving, stir in crumbled cheese and chopped avocado.