Dip a chip (or baguette, crackers and cut-up veggies) into this creamy, tangy crab-artichoke dip! It's so easy to whip up, full of cheesy goodness, and perfect for parties. You can even use it as a yummy sandwich spread!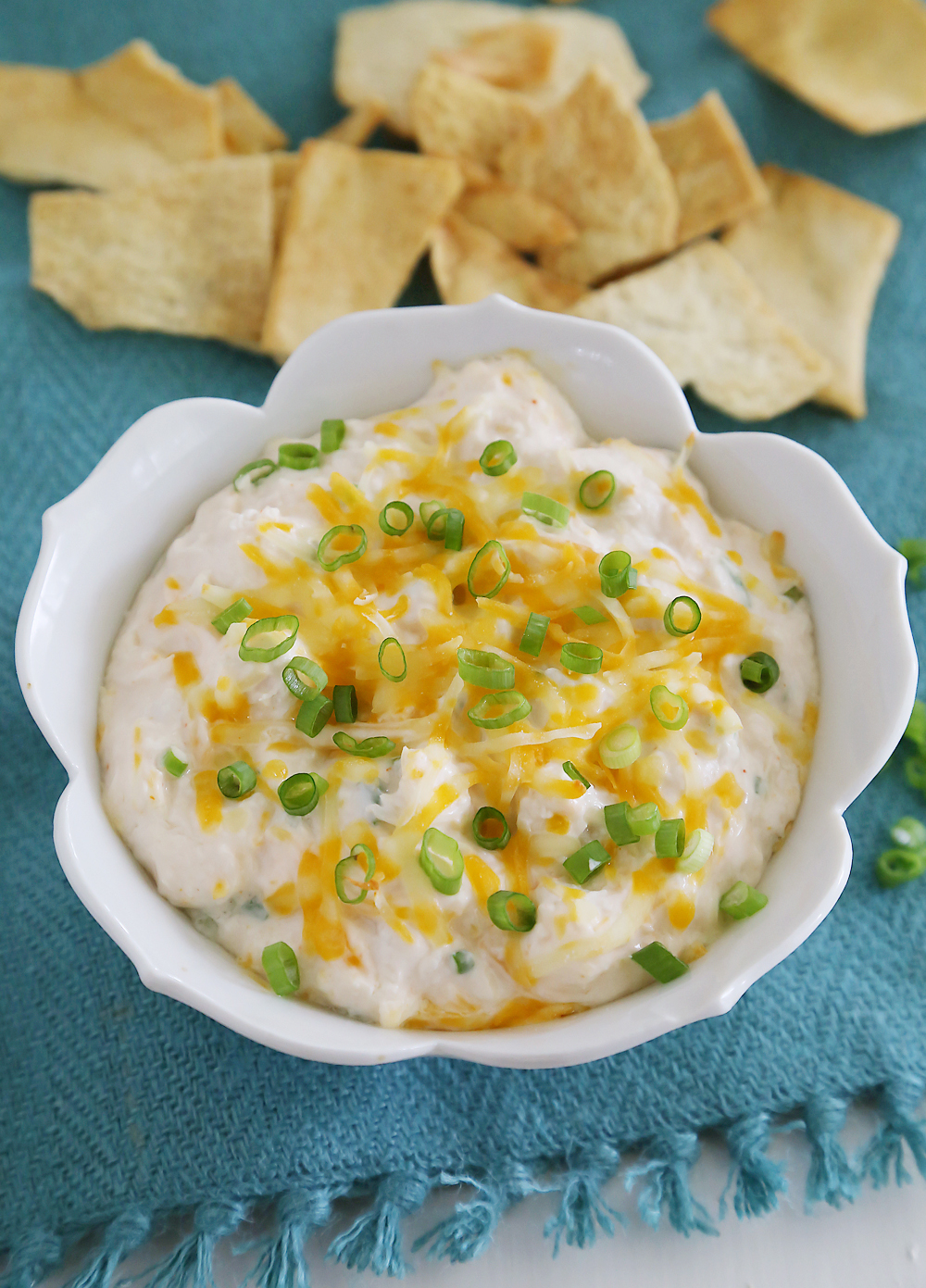 Summertime in my city means scorching sun, cold drinks and a constantly sizzling barbecue! Even though I'm more of a winter baby, I have definitely warmed up to the seemingly never ending summer sun here in my Southern dwellings! There is so much to love about life here (and so much fun to be had) in these coming months, after all. I suspect my laziest weekend days will always end with something delicious charring up on the grill.
However, I often want something different than the same old burger. I want something with a punch of zesty flavor, something so good it requires five napkins! Enter: Hellmann's Easy Buffalo Chicken Wings recipe. Paired with this delicious crab artichoke dip to serve on the side, it makes the perfect summer meal. Light, easy and delicious.
People. People. You need to make this. It is so easy and delicious, and pairs perfectly with a pile of tangy buffalo wings. Creamy and slightly tangy, with tender crab and an oniony topping, this dip is not only scrumptious but so simple to make! I just whipped mine up with an electric mixer to keep prep even quicker and easier. You can prepare this dip days ahead of time, and when ready to bake, just top with shredded cheese.
This delicious crab artichoke dip totally hits the spot for parties year round. Serve it with chips, crackers or cut-up vegetables for dipping. You can even use this dip as a sandwich spread. I slathered it on some outrageously good chicken BLT sandwiches last week!
Serve it in your slow cooker to keep warm, but it is also delicious chilled. However you dish it, this dip is a scrumptious appetizer or side dish to serve this summer!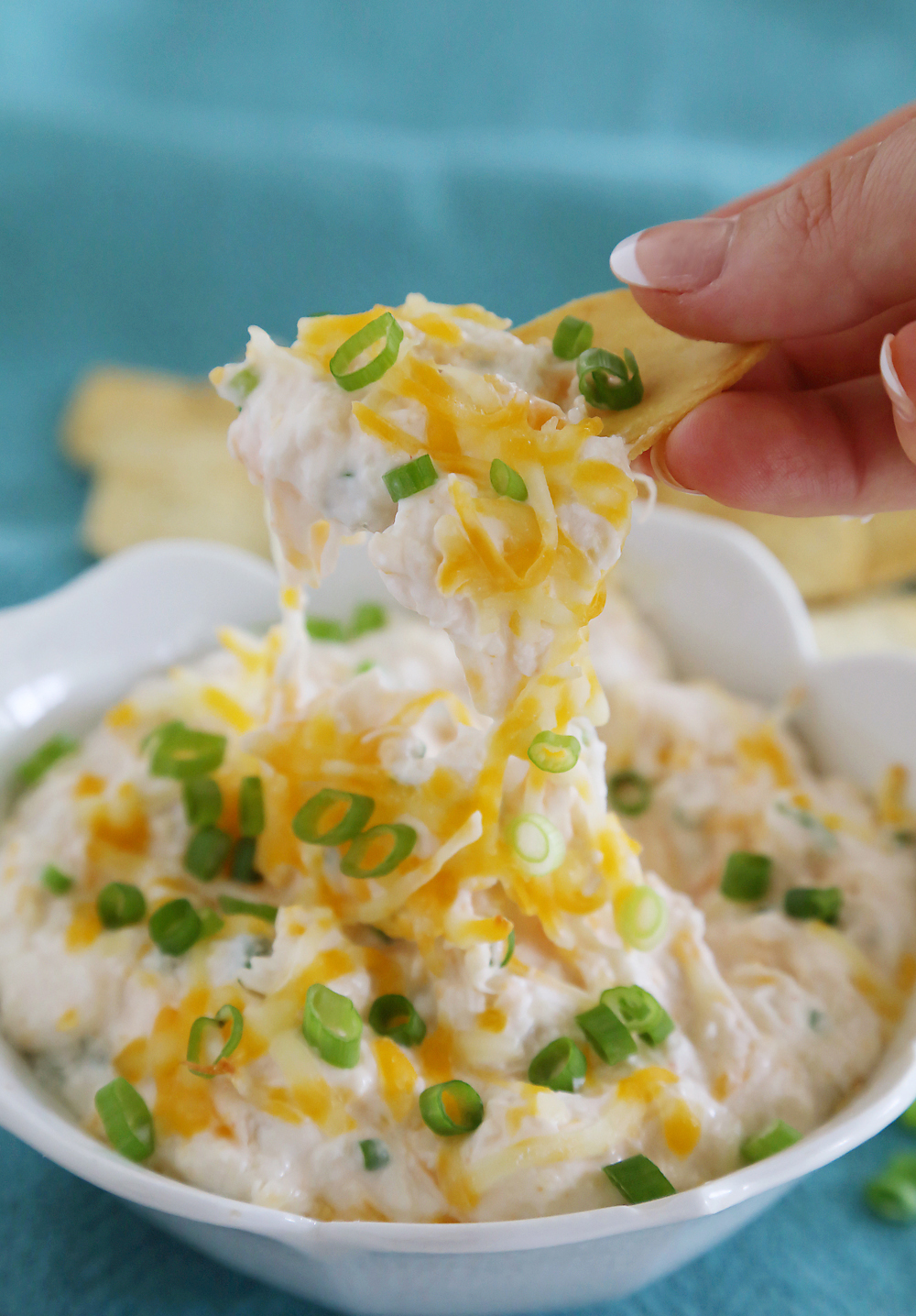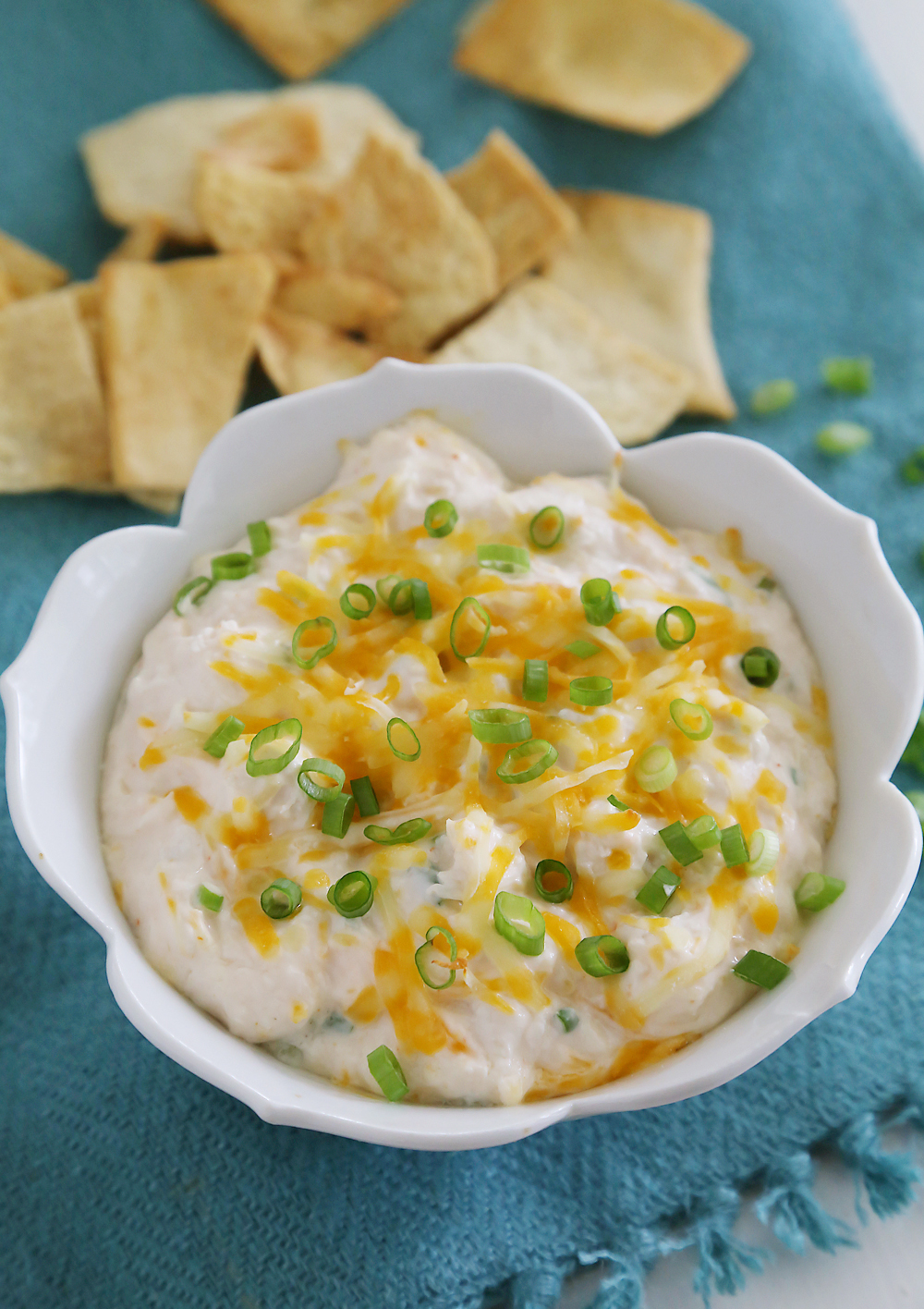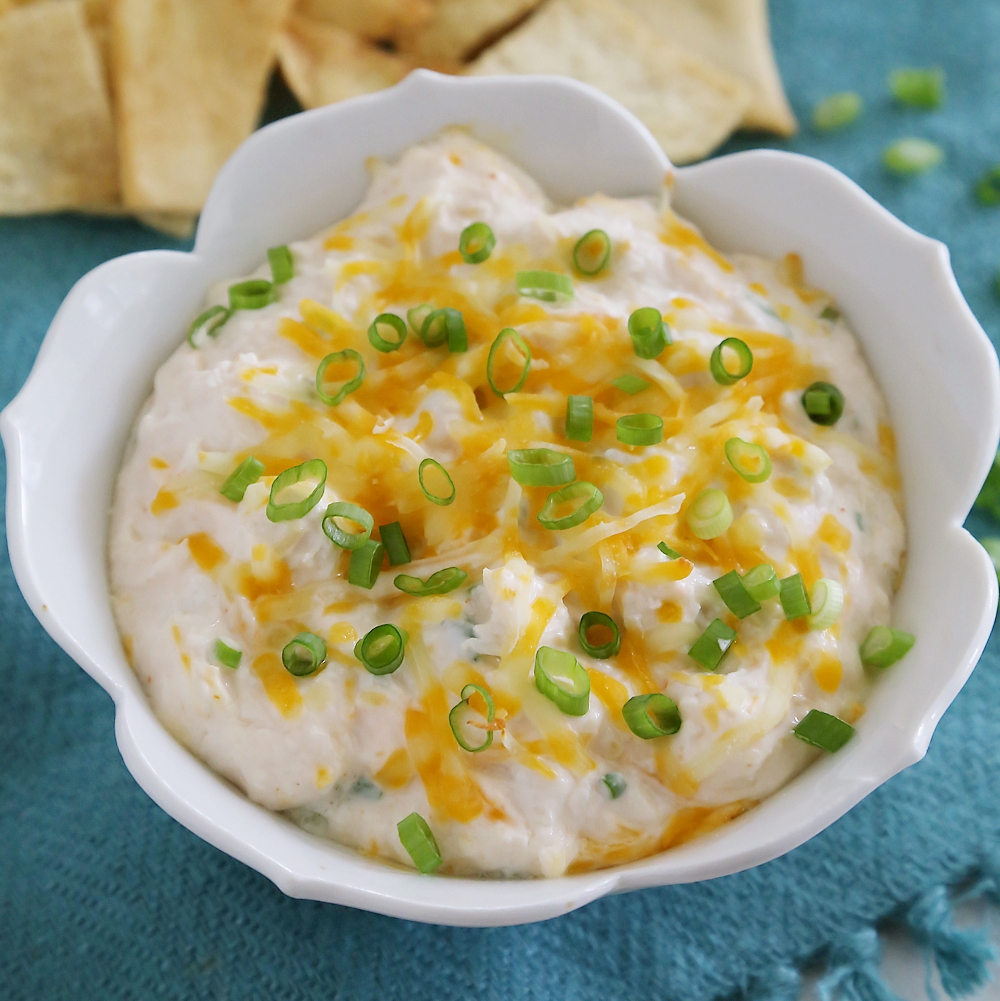 Hot Cheesy Crab Artichoke Dip
Ingredients
8 oz. cream cheese, room temperature
1/2 cup Hellmann's mayonnaise
1/2 cup light sour cream
1 14 oz. can artichoke hearts, drained and quartered
12 ounces lump crab meat
1 cup shredded pepperjack or Colby jack cheese, divided
1/2 cup shredded mozzarella cheese
3 green onions, thinly sliced
1 Tablespoon hot sauce
1 Tablespoon Worcestershire sauce
Kosher salt and freshly ground black pepper, to taste
For serving:
Chips
Toasted baguette
Crackers
Cut-up vegetables such as carrots, red pepper strips, broccoli
Instructions
Preheat oven to 425 degrees F. Lightly grease a 9-inch baking dish with nonstick cooking spray.
In a large bowl, combine cream cheese, mayonnaise and sour cream. Stir in artichoke hearts, crab meat, 1/2 cup pepperjack, mozzarella, green onions, hot sauce and Worcestershire sauce. Season with salt and pepper, to taste.
Spread crab mixture into prepared baking dish. Sprinkle with remaining 1/2 cup mozzarella.
Bake until bubbly and golden, about 20-25 minutes.
Serve immediately with chips, crackers or cut-up vegetables for dipping. You can even use this dip as a sandwich spread.
Enjoy!