The perfect quick + easy frozen cookie treat! Just 2 ingredients and 5 minutes are all you need to make these mini ice cream sandwiches. Roll in your favorite toppings and freeze before serving, or enjoy right away!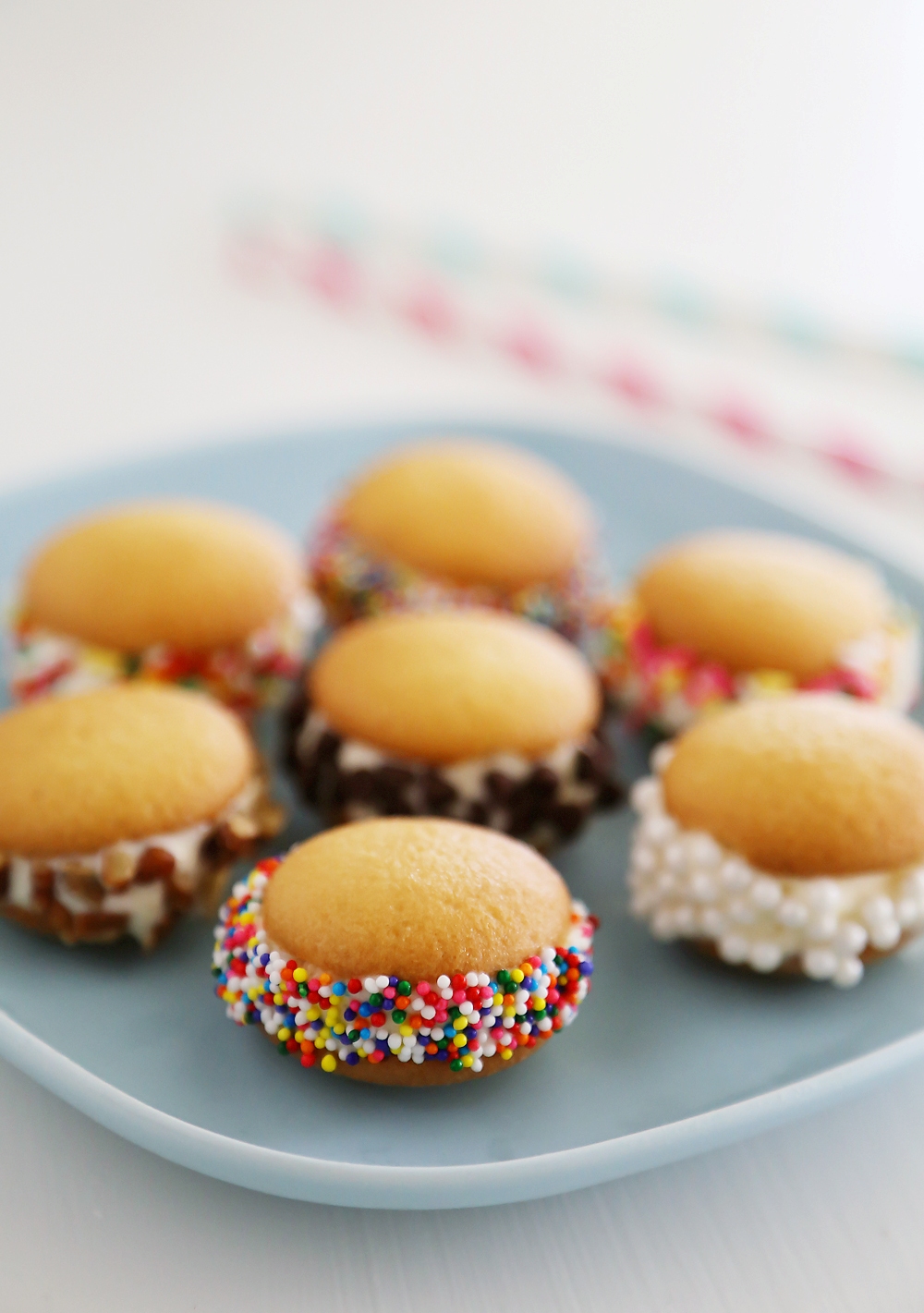 Don't these little bites just make you feel like a kid again?
They're sweet and cheery, crunchy and creamy, and the perfect tasty treat to cool down with. It's always around this time of year that I start stockpiling ideas for refreshing drinks, desserts and frozen goodies to help assuage the summer heat. You could say I'm one who likes to be prepared. And I know these adorable mini cookie ice cream sandwiches will be just the thing to satisfy my sweet tooth during this hot Austin summer!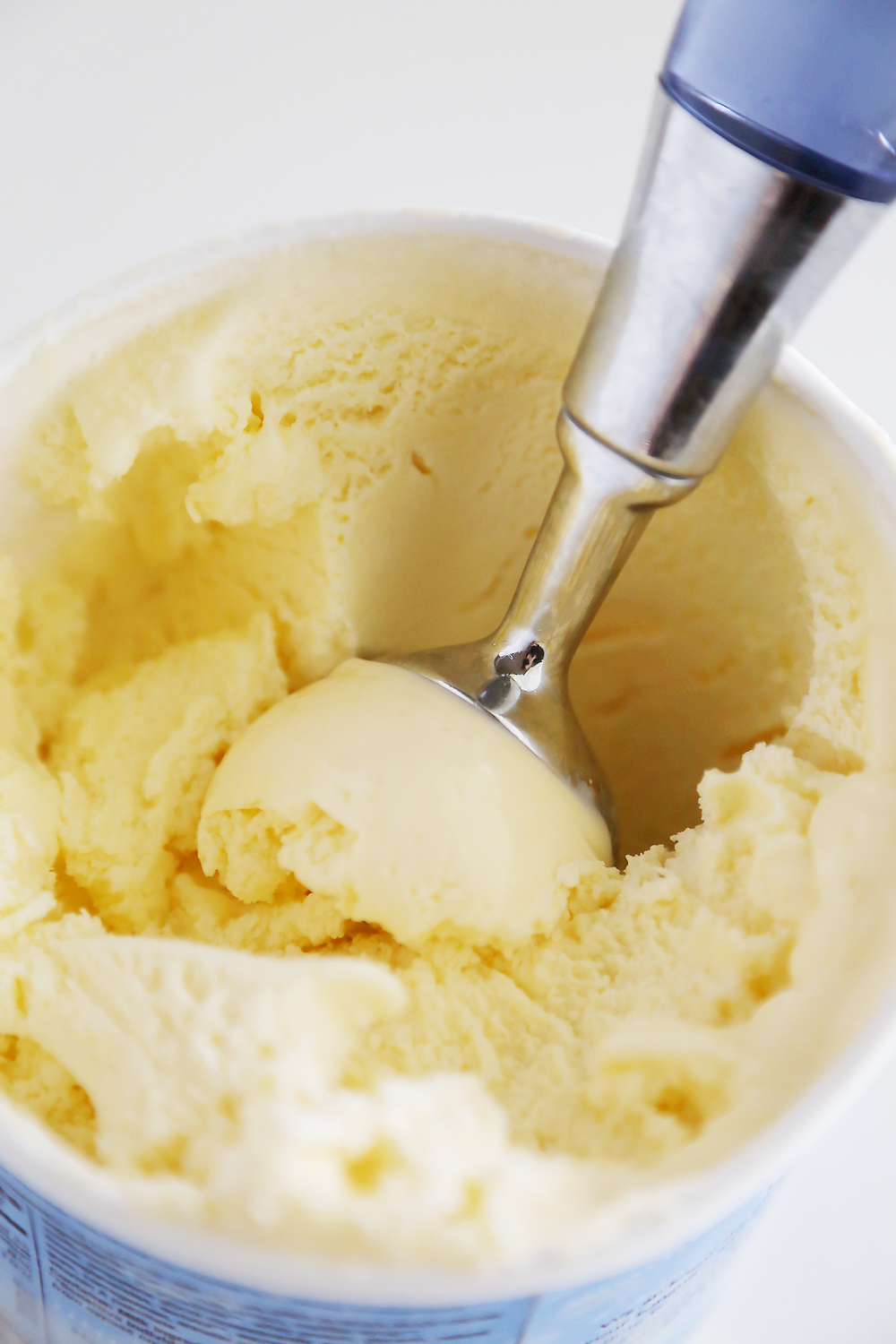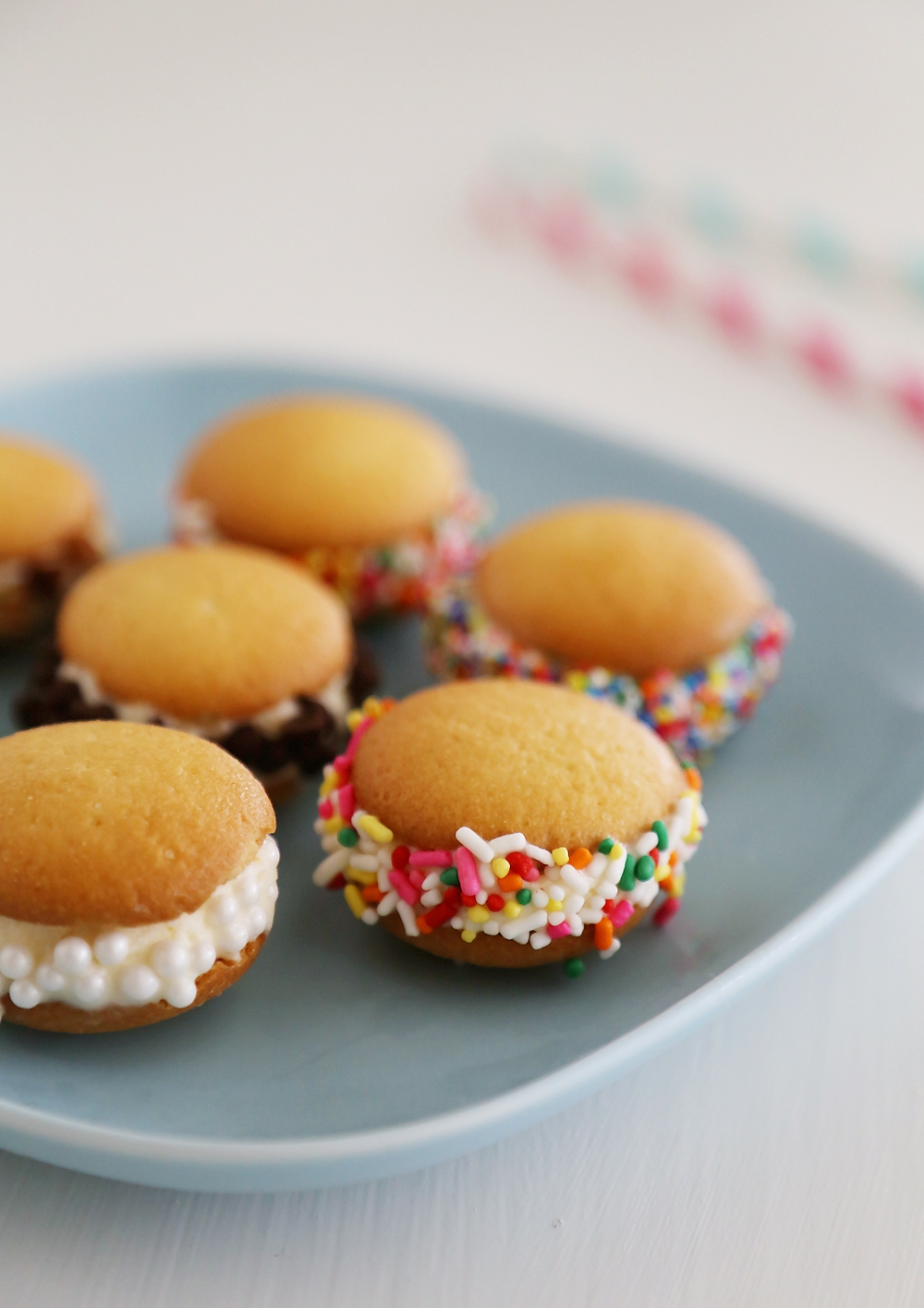 Yes, this is hardly a recipe at all. Just consider it a STRONG suggestion. Because I strongly suggest you grab some vanilla wafers and sprinkles and ice cream, and a buddy to share with. Or someone to just make them for you.
Prepare small bowls of toppings first, and let your ice cream sit on your countertop for about 10 minutes to soften slightly. Since you don't want your little bites getting all melty, it helps to have your toppings already laid out. Then, just sandwich a small scoop of your favorite ice cream between two cookies, press together and roll in sprinkles, coconut, chopped nuts, mini chocolate chips or crushed cookies… anything you like!
You can also make a big batch and freeze up to one week in advance. Just make sure you keep these frozen for as long as possible before serving.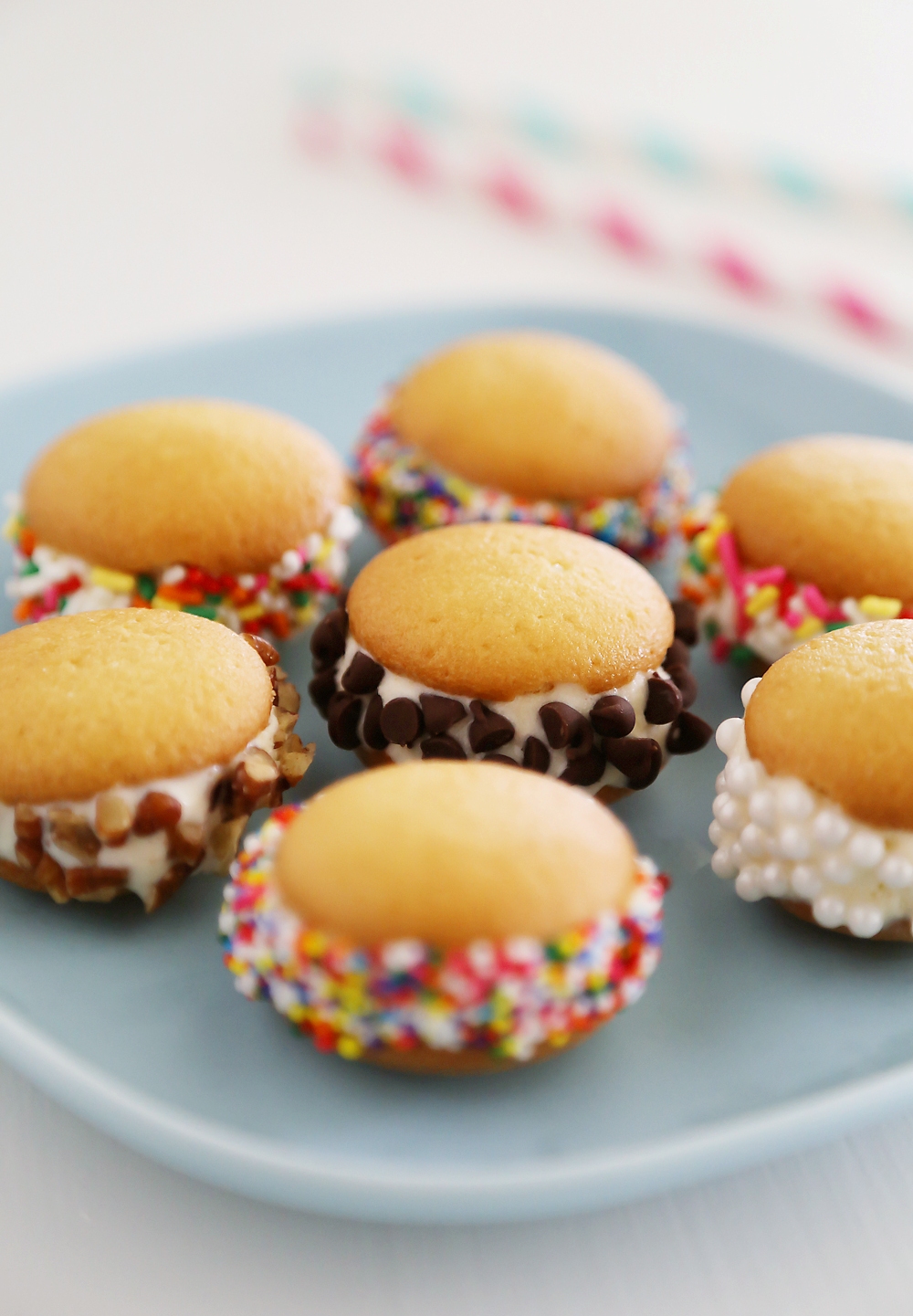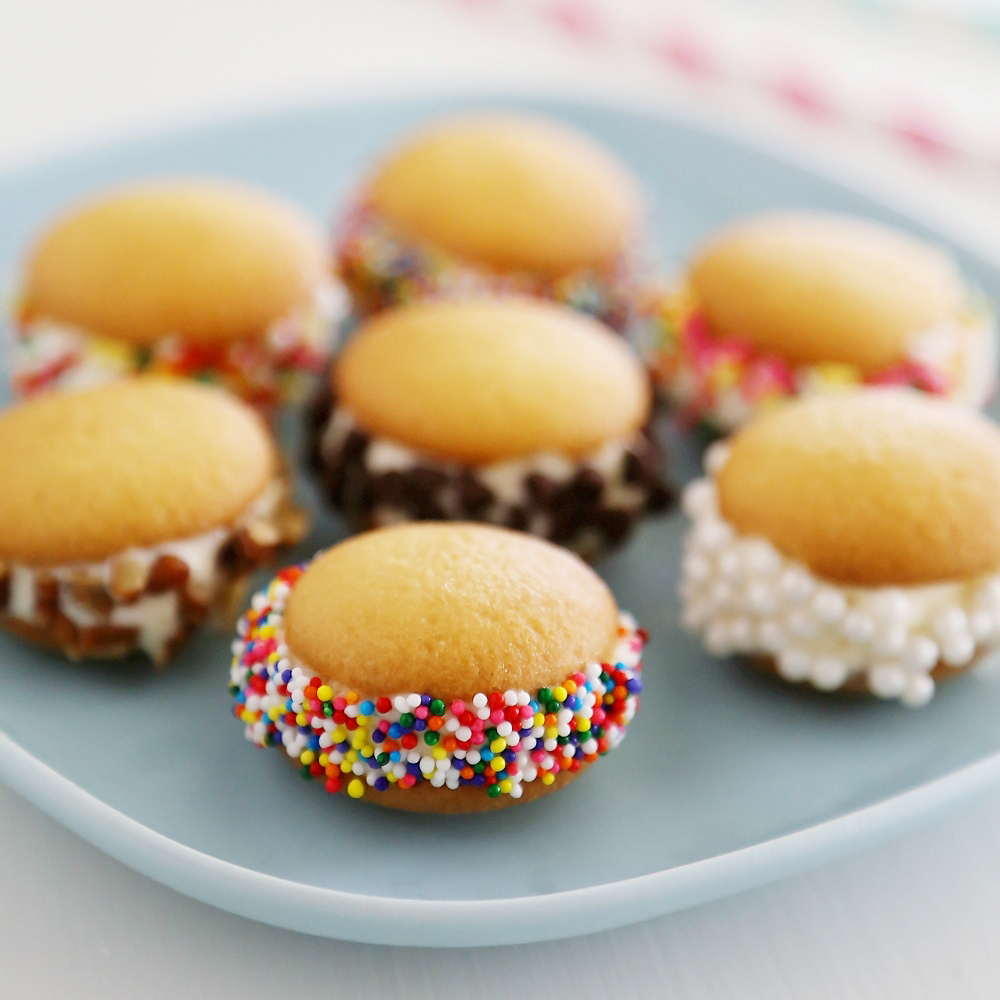 Mini Vanilla Wafer Ice Cream Sandwiches
Recipe can be easily halved or doubled.
Ingredients
1/2 cup ice cream or frozen yogurt, any flavor
20 small vanilla wafer cookies
Topping ideas:
Sprinkles
Nonpareils
Mini chocolate chips
Chopped pecans, walnuts, almonds
Shredded coconut
Crushed cookies
Instructions
Line a storage container with wax paper. Prepare desired toppings in individual bowls.
Put a small scoop of ice cream (about 2 teaspoons) on a cookie and top with another cookie. Roll ice cream sandwich in toppings so they adhere to the ice cream. Place in container. Repeat with remaining ingredients.
Cover container and place in the freezer to set for at least 30 minutes, or freeze for up to 1 week.
Enjoy!