We love these super easy & flavorful Greek Pita Pizzas! Creamy feta, fresh tomatoes and a quick homemade tomato sauce make them mouthwatering… but you could also use your favorite hummus as a sauce!
Today, I have the pleasure of guest posting on the Better Homes and Gardens food blog, Delish Dish! Over there, I'm sharing more on these fabulous, fast and easy Greek Pita Pizzas. The original recipe is from their own collection, but you can find my adaptation below, made all the more yummy with savory seasonings… and a little extra cheese, of course.
You know we're all about the cheese around here!
Head on down to the Delish Dish blog for more on these colorful, fresh Mediterranean pizzas, and lots more mouthwatering recipes! I know you'll gobble these up. Cook 'em for weeknight dinners, meals with friends, and any evening that calls for a little extra color and flavor. They're delish sliced into sections as a party appetizer, too!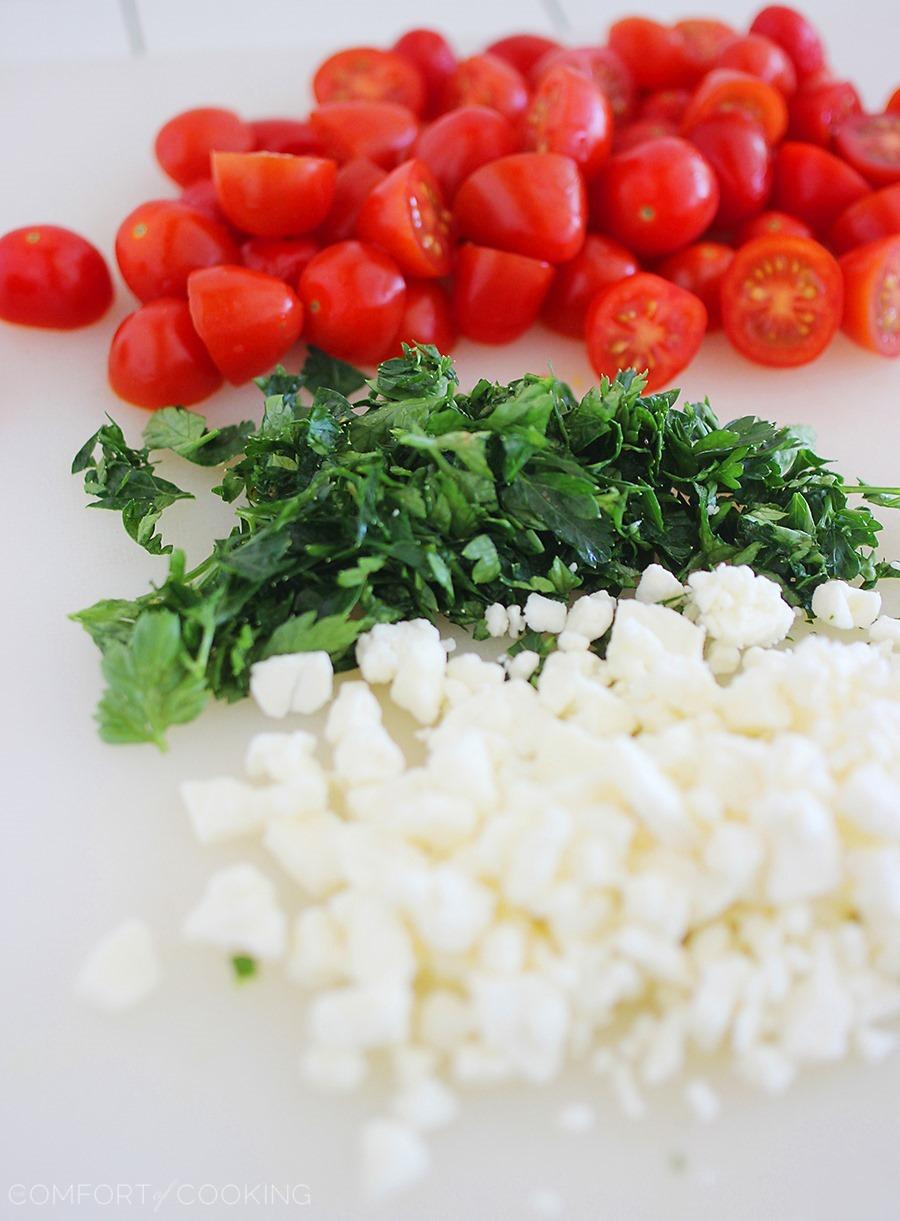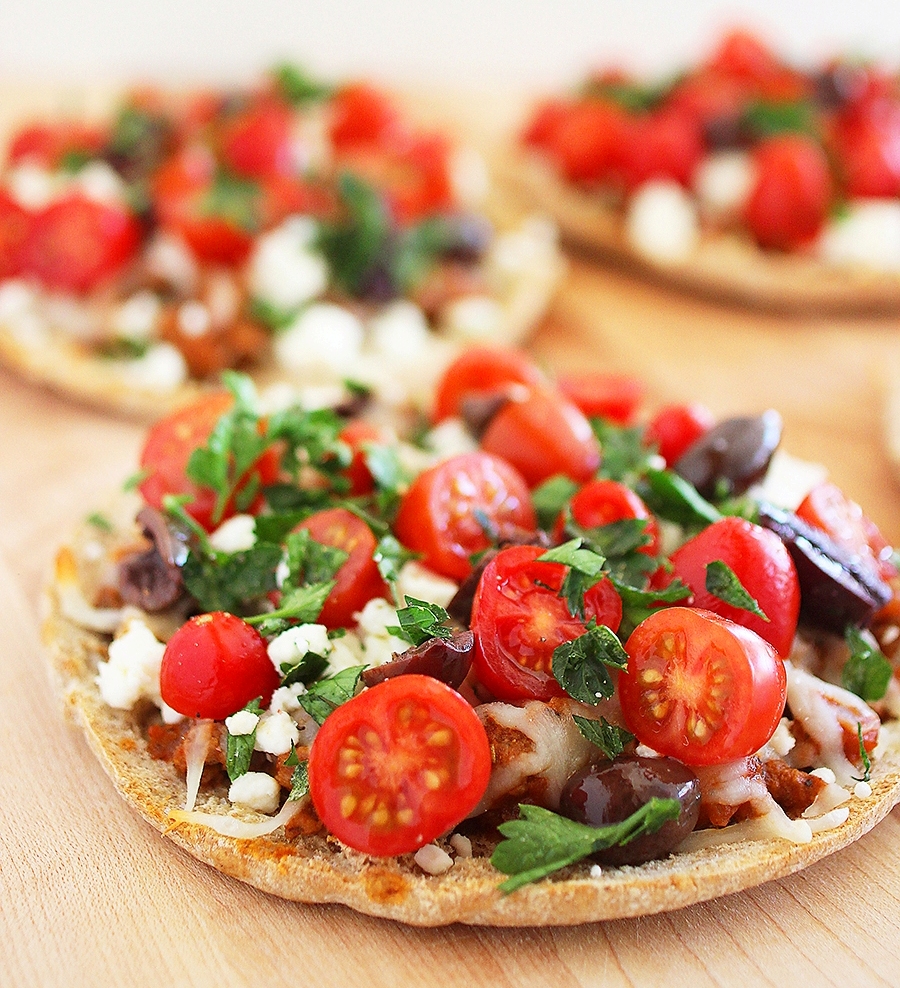 Greek Pita Pizzas
Ingredients
6 oz. lean ground beef/turkey/chicken/lamb or Italian sausage
1/4 cup finely chopped onion
2 cloves garlic, minced
1 15 oz. can tomato sauce
1/4 teaspoon dried rosemary
1/4 teaspoon dried basil
1/4 teaspoon dried oregano
2 6-inch whole wheat or white pita bread rounds
1 cup shredded part-skim mozzarella cheese
1 cup grape or cherry tomatoes, halved
1/4 cup crumbled reduced-fat feta cheese
2 Tbsp. chopped fresh parsley
12 pitted kalamata olives, halved (optional)
Salt and pepper, to taste
Instructions
Preheat oven to 400 degrees F.
In a medium nonstick skillet over medium-high heat, cook ground meat, onion, and garlic until meat is browned; drain off fat. Stir in tomato sauce, rosemary, basil and oregano. Bring to a boil then reduce heat to low. Simmer uncovered for 5 minutes, until sauce has thickened.
Carefully split pita bread rounds in half horizontally. Place pita halves, rough sides up, in a single layer on a large baking sheet. Bake for 6-7 minutes, or until lightly toasted.
Top toasted pita rounds with meat sauce and sprinkle with mozzarella. Bake for 5 minutes, or until cheese is melted. Remove from oven. Top with tomatoes, feta, parsley and olives, if desired. Sprinkle with salt and pepper. Serve immediately.
Enjoy!