Creamy, melt-in-your-mouth bites of fried goat cheese, made easily at home! Serve as a party appetizer, salad "croutons", or with crackers for a cozy night in. With honey and chopped chives, these poppers = perfection!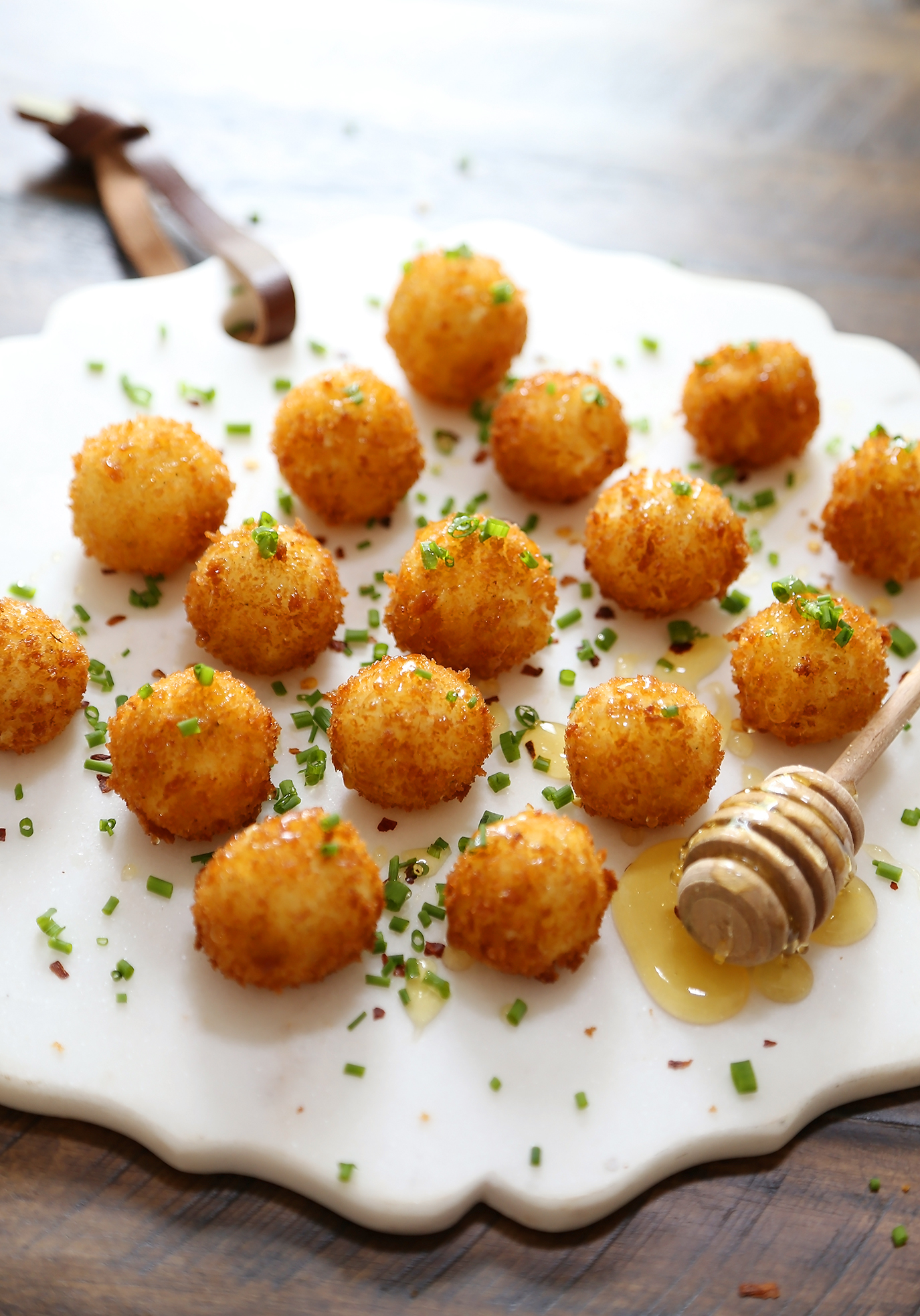 I have been obsessed with fried goat cheese for years! Any time these little mouthwatering morsels are on a restaurant menu, I'm ordering. One for myself, and one for you, so we can share… but I will probably try and distract you while I eat them all.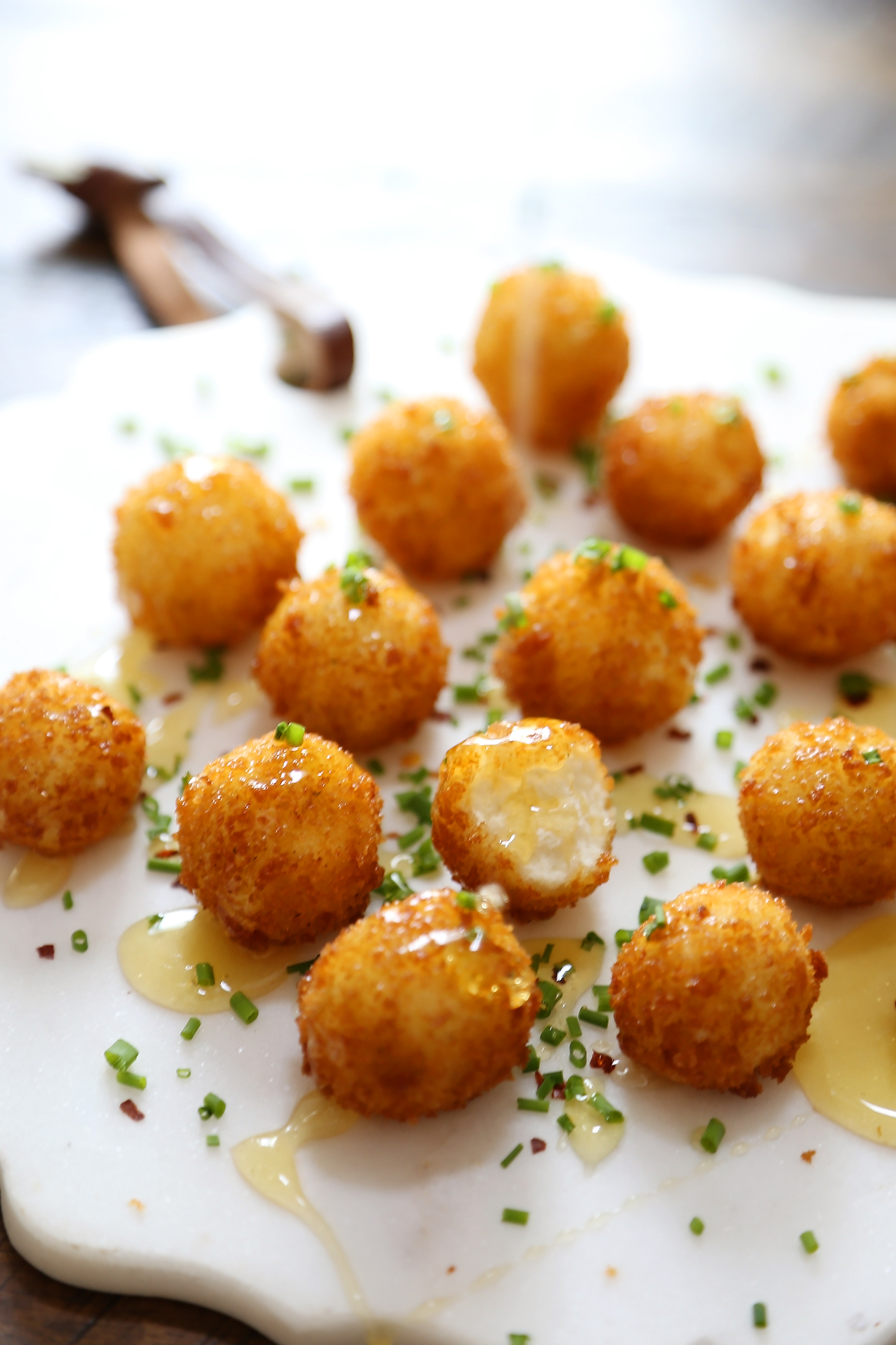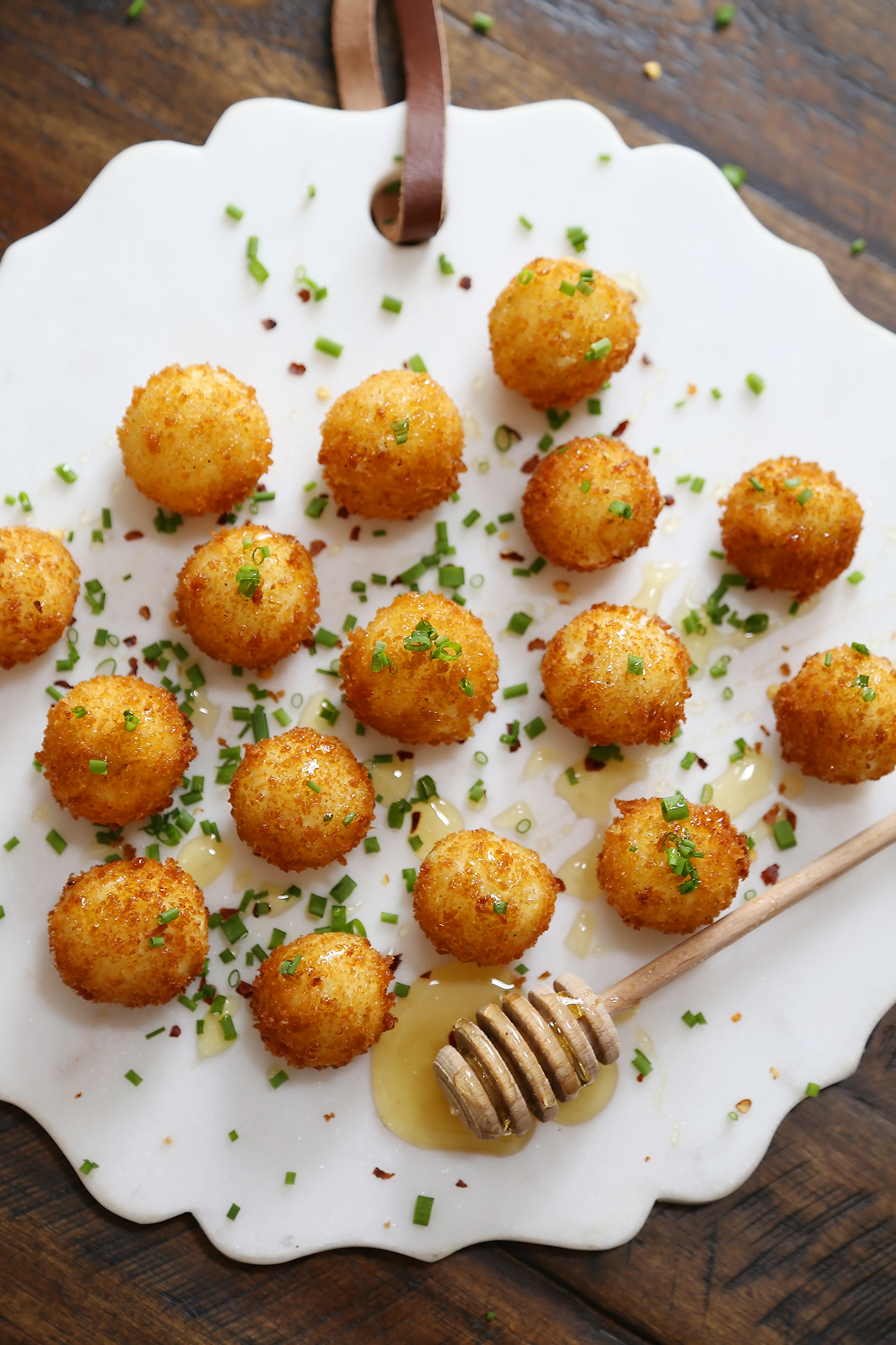 After a recent tapas date (where I continued to work on my sharing), I decided it was finally time to whip up some creamy, crispy goat cheese bites in my own kitchen! These were VERY quick and easy to make, and the perfect sweet-salty combination with a honey drizzle and sprinkle of chives.
These are super fun to serve with crackers and salami for a cozy night in, and makes enough to feed a party crowd. A glass of red wine on the side doesn't hurt, either!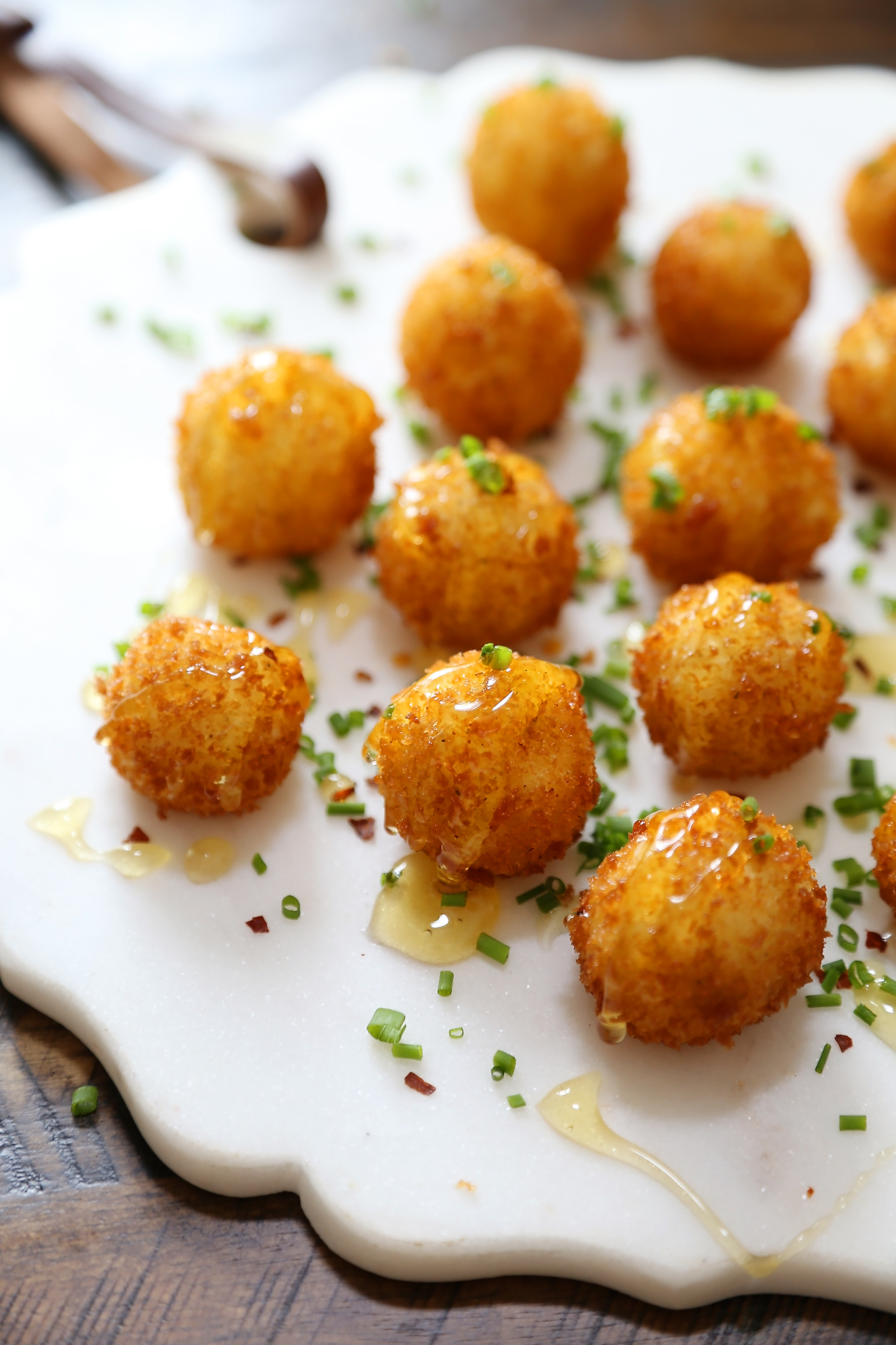 For a fancy topping on your green salads, stirred into hot veggies and pastas, or served pretty on a platter, you can't go wrong with these one-bite goat cheese poppers!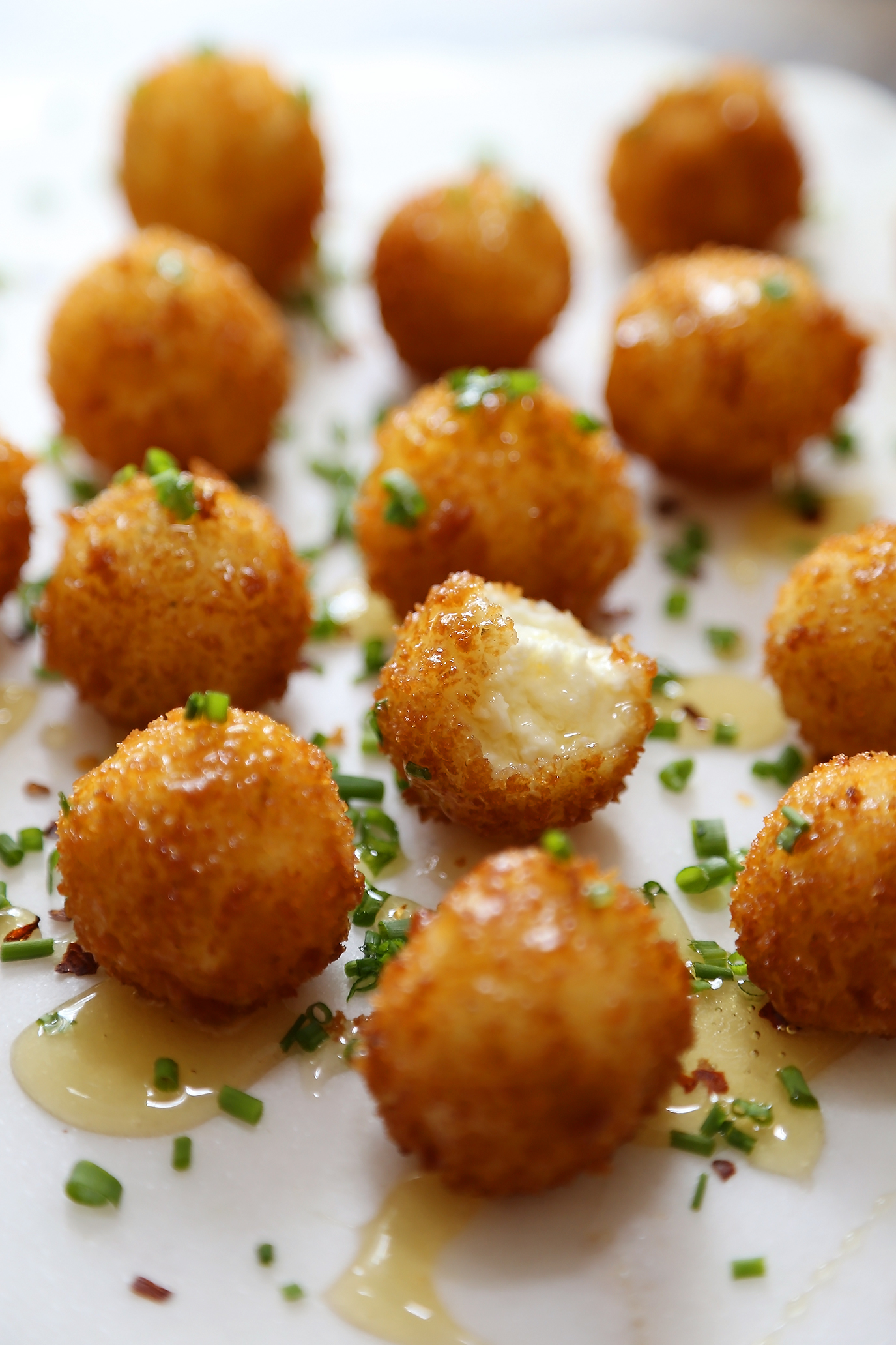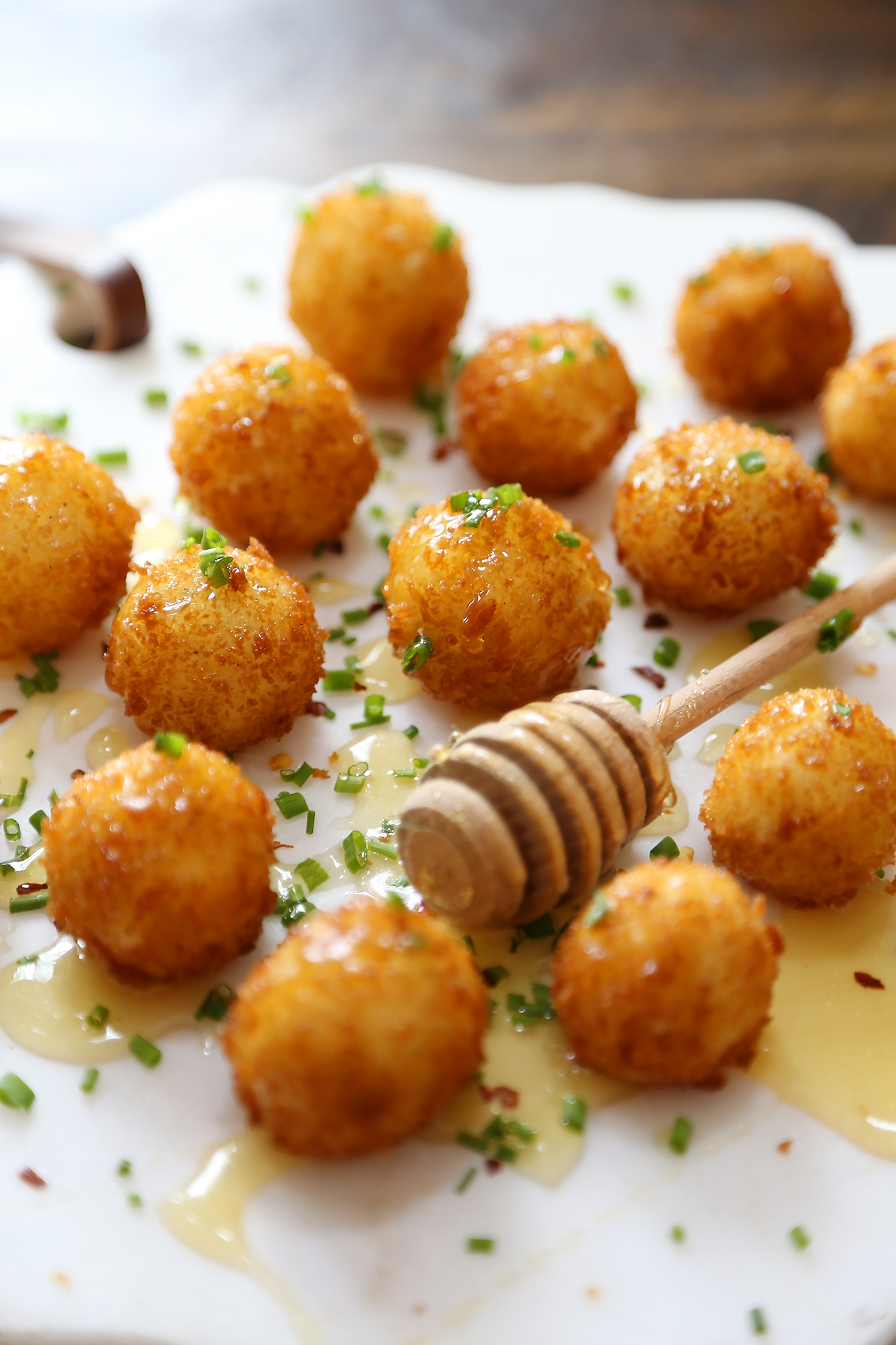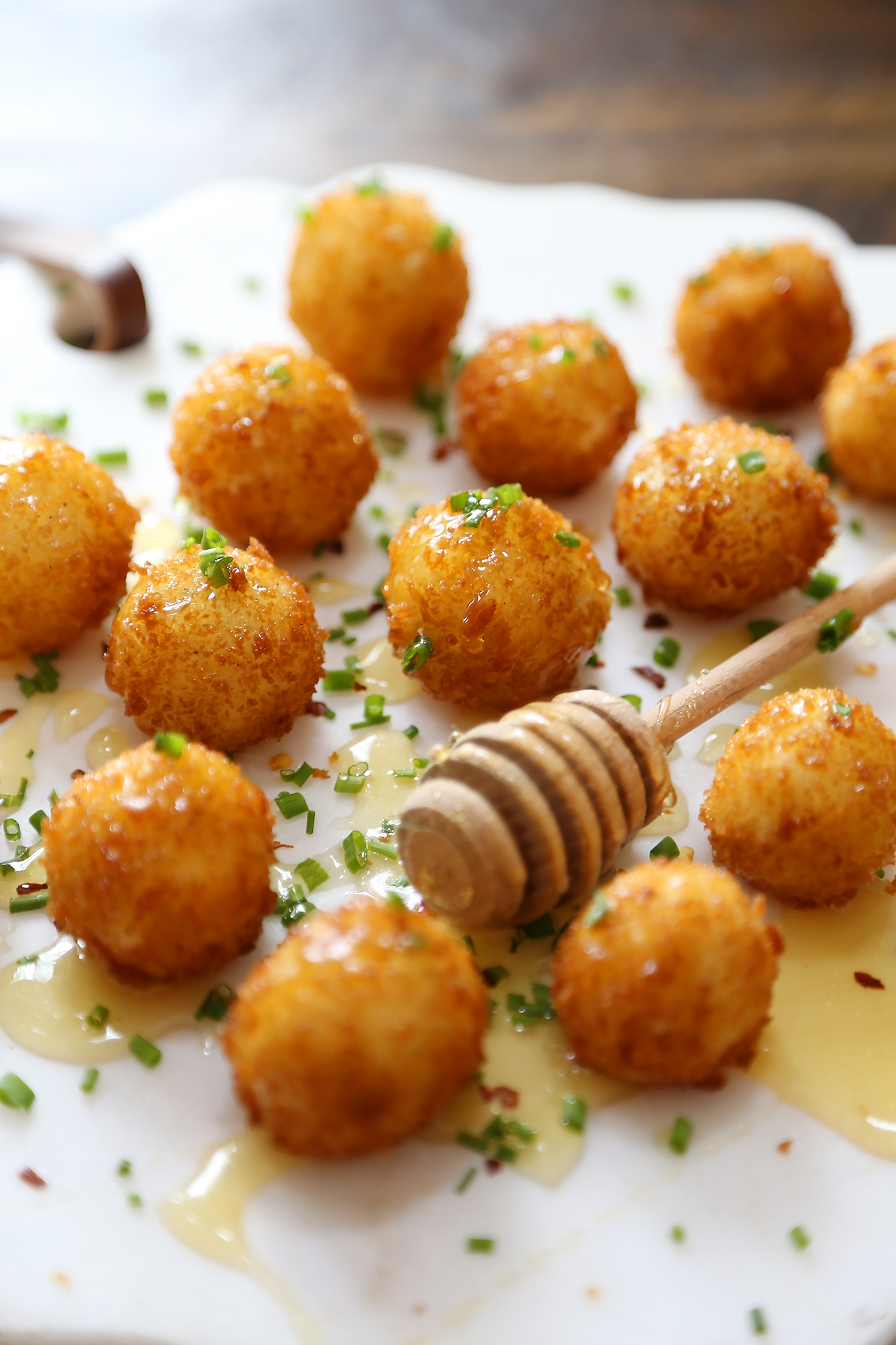 Crispy Goat Cheese Poppers with Honey
Ingredients
1/3 cup all purpose flour
1/2 tsp. black pepper
1 large egg
1/2 tsp. kosher salt
2/3 cup panko breadcrumbs
1 (11 oz.) log soft goat cheese
for frying:
2 cups oil (grapeseed, canola or veg oil)
for garnish:
1 Tbsp. honey
2 Tbsp. minced fresh chives
Instructions
In a medium bowl, combine flour and black pepper. In a separate bowl, whisk egg, salt and 2 tablespoons water. In a separate bowl, add panko.
Roll goat cheese into 24 (1-Tablespoon size) balls. Roll each ball in flour, then egg, then panko crumbs, coating evenly. Freeze 20 minutes, or until firm.
When ready to cook, set a deep saucepan to medium-high heat. Heat oil to 350 degrees F.
Fry goat cheese in batches, 1 to 2 minutes, or until golden and crisp. Remove with a slotted spoon to a paper towel lined plate.
Arrange goat cheese poppers on a platter. Drizzle with honey and sprinkle with chives. Serve immediately.