Juicy, tender marinated chicken with zesty flavors to shake up your weeknights! Serve with soft flatbread and a cool, refreshing cucumber-mint sauce for a winner dinner. Picky kid tested and approved!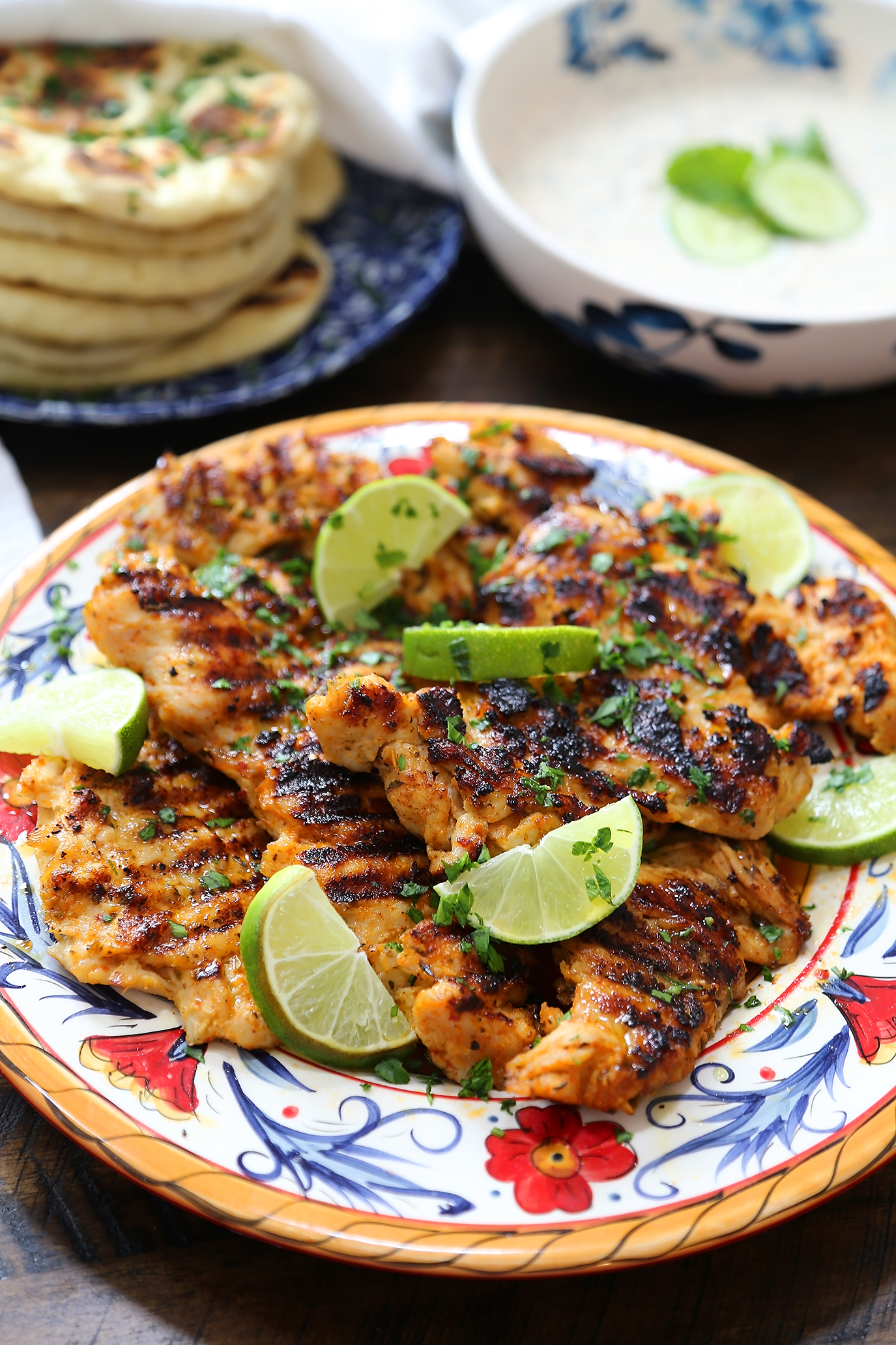 We all get tired of the same old weeknight meals, so let's get zesty!
This summer has seen us grilling almost every evening, since it keeps meals healthy and always hits the spot with our picky little lady. She loves grilled chicken every which way, except spicy. So, what's a foodie family to do, except come up with a BANGIN' recipe that everyone will enjoy?
This easy chicken and cucumber sauce recipe has been a recent favorite, and for good reason. The marinade locks in that smokey-garlicky-citrusy flavor, without the tongue tingly spice, and bursts alive as it chars on a hot grill. Served with fresh limes, a cool cucumber-mint sauce, and stacks of warm flatbread? You've got a unique, feisty and flavorful dinner even the kids will love.
Our recipe is perfect for a fun spin on weeknight meals, or if you're feeding a weekend crowd of family and friends. The 5-ingredient cucumber sauce recipe is included below, and makes a mouthwatering "extra" to go along with the spiced grilled chicken.
We hope you enjoy!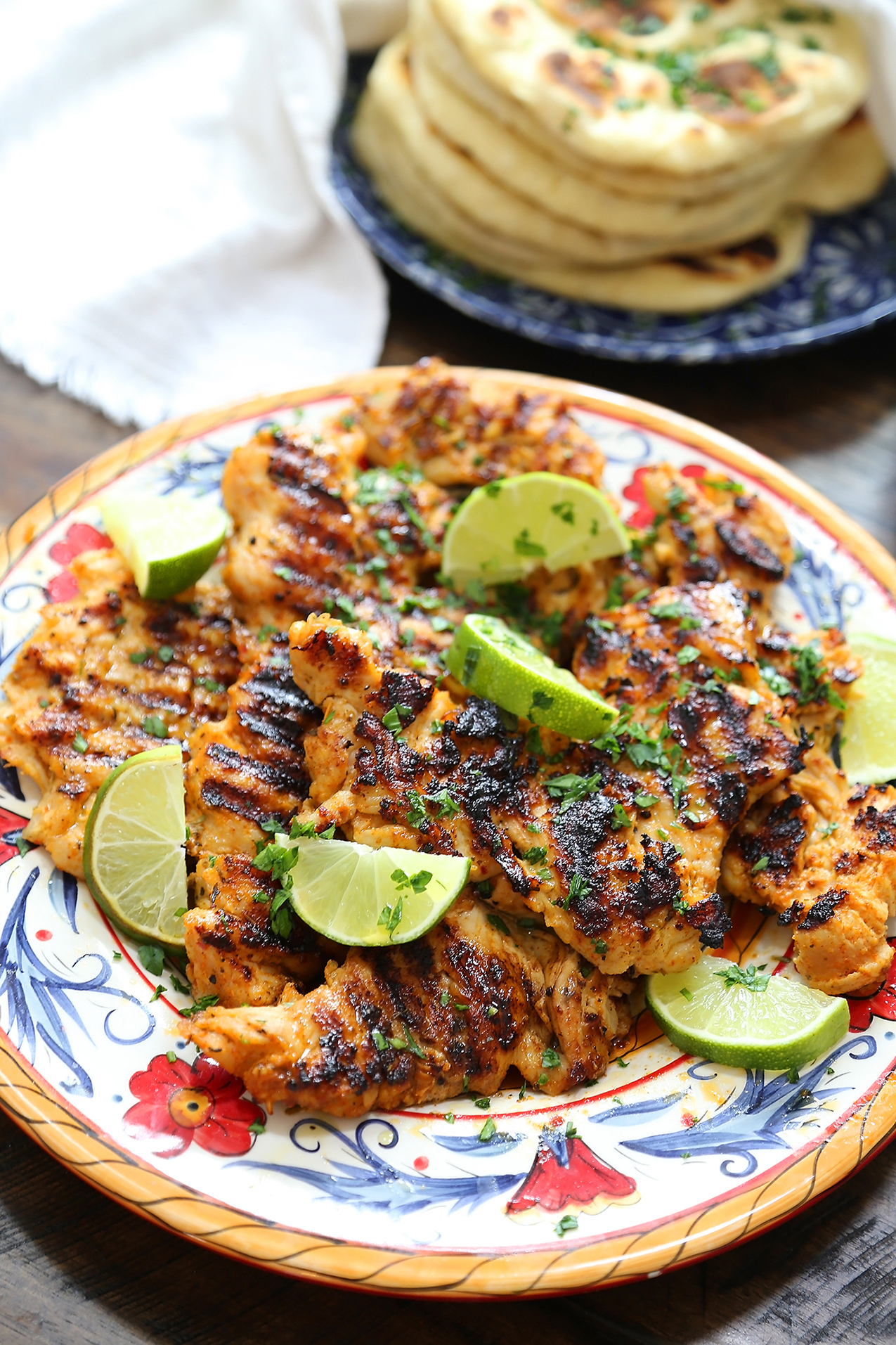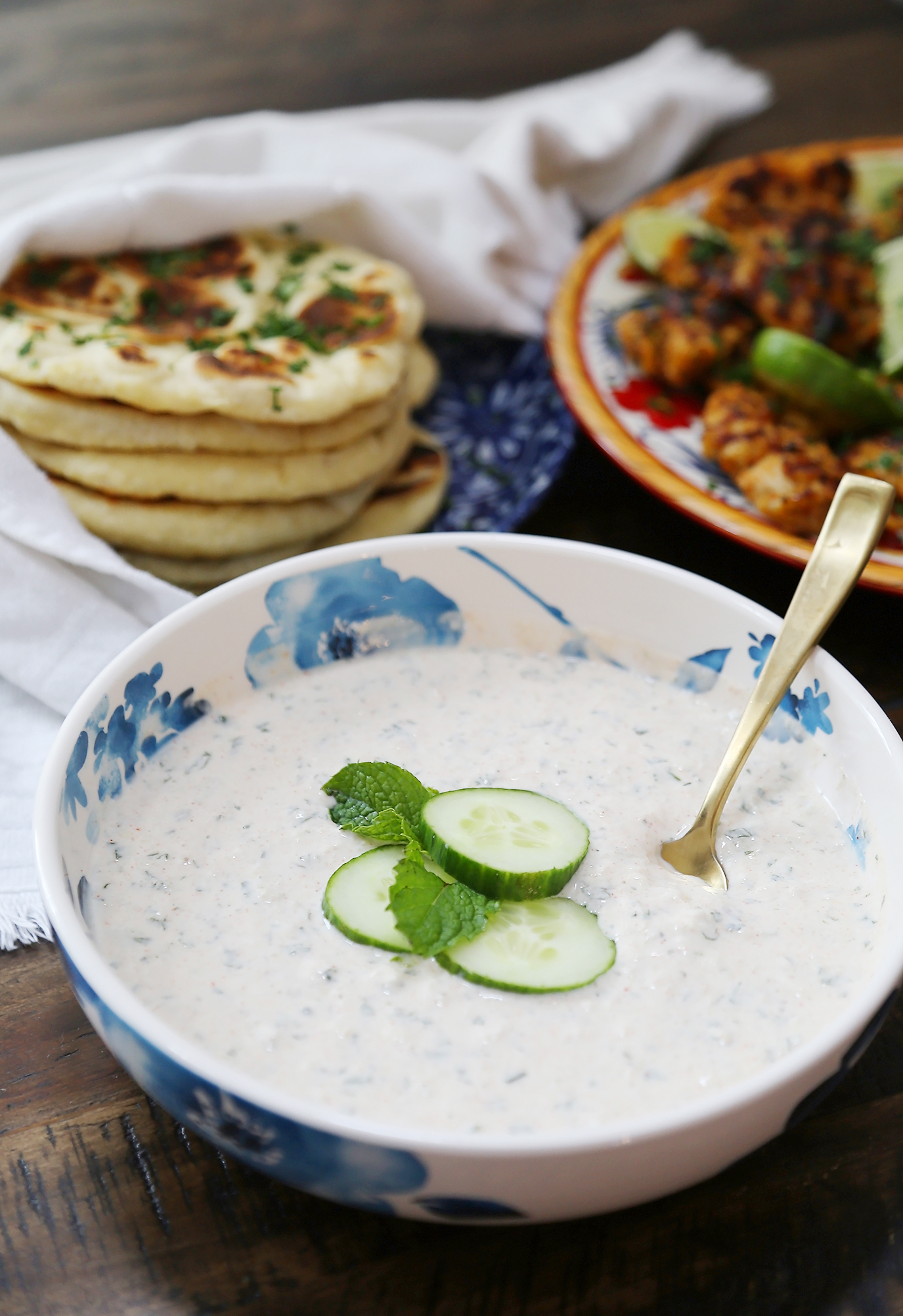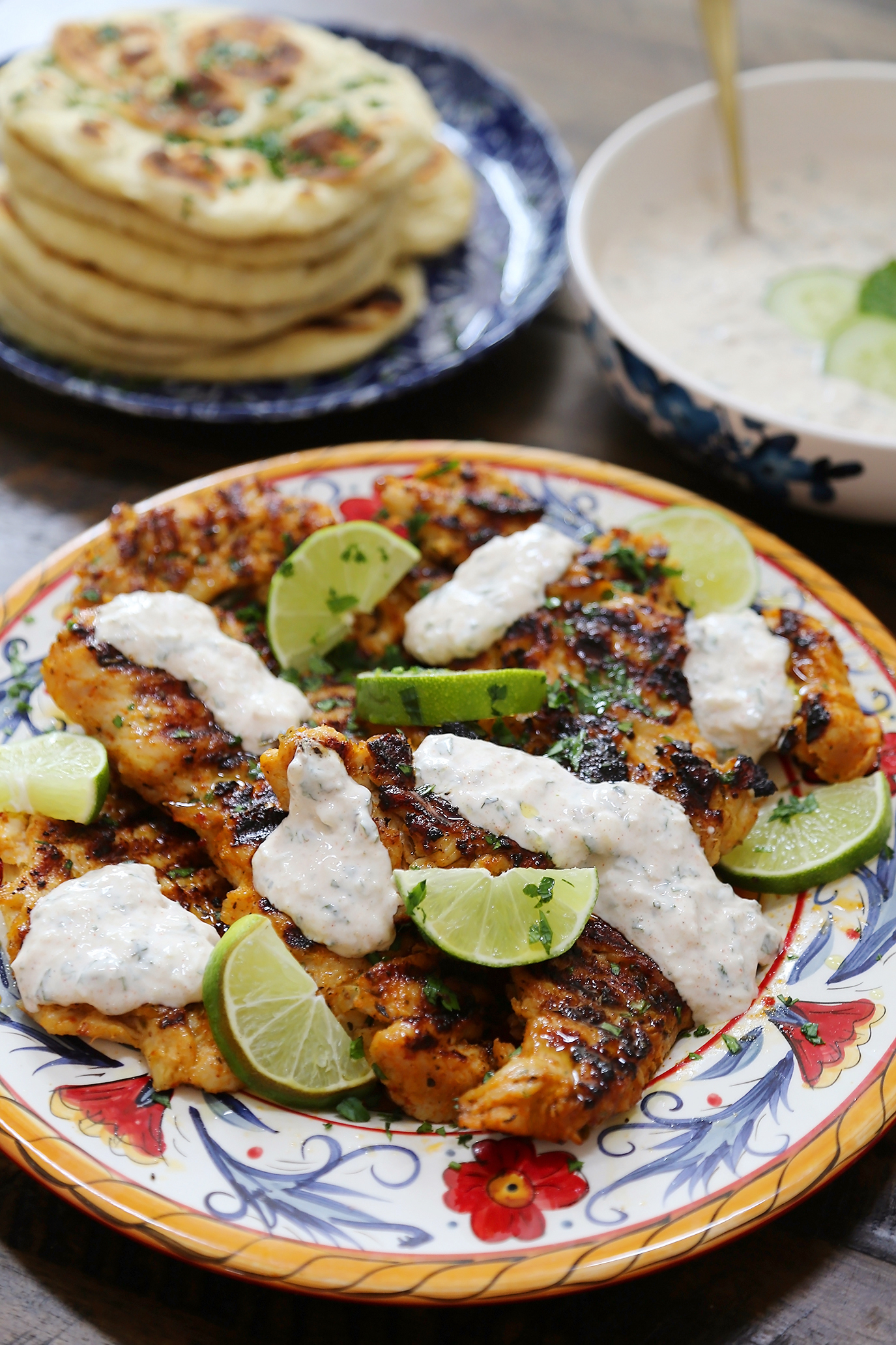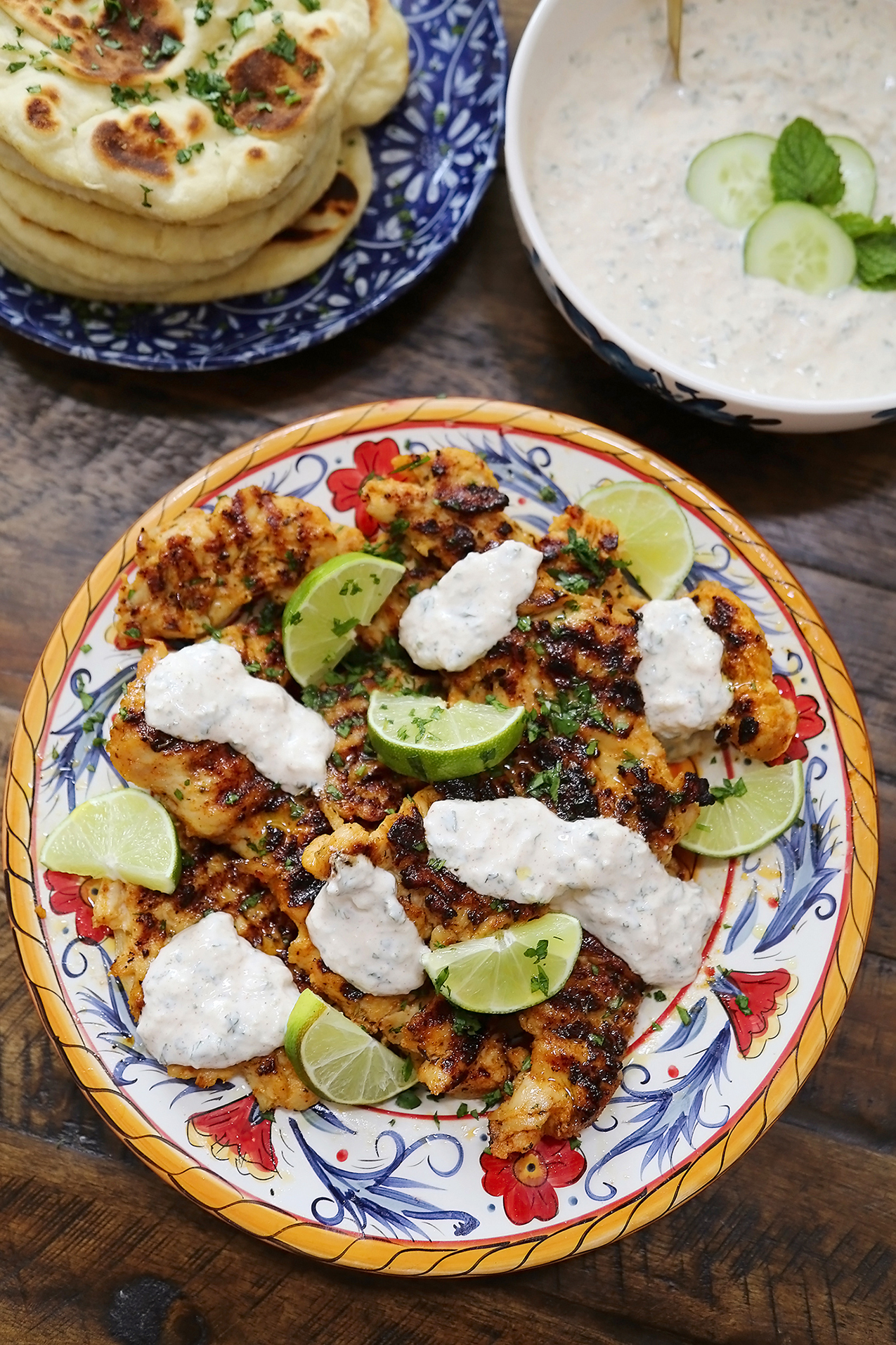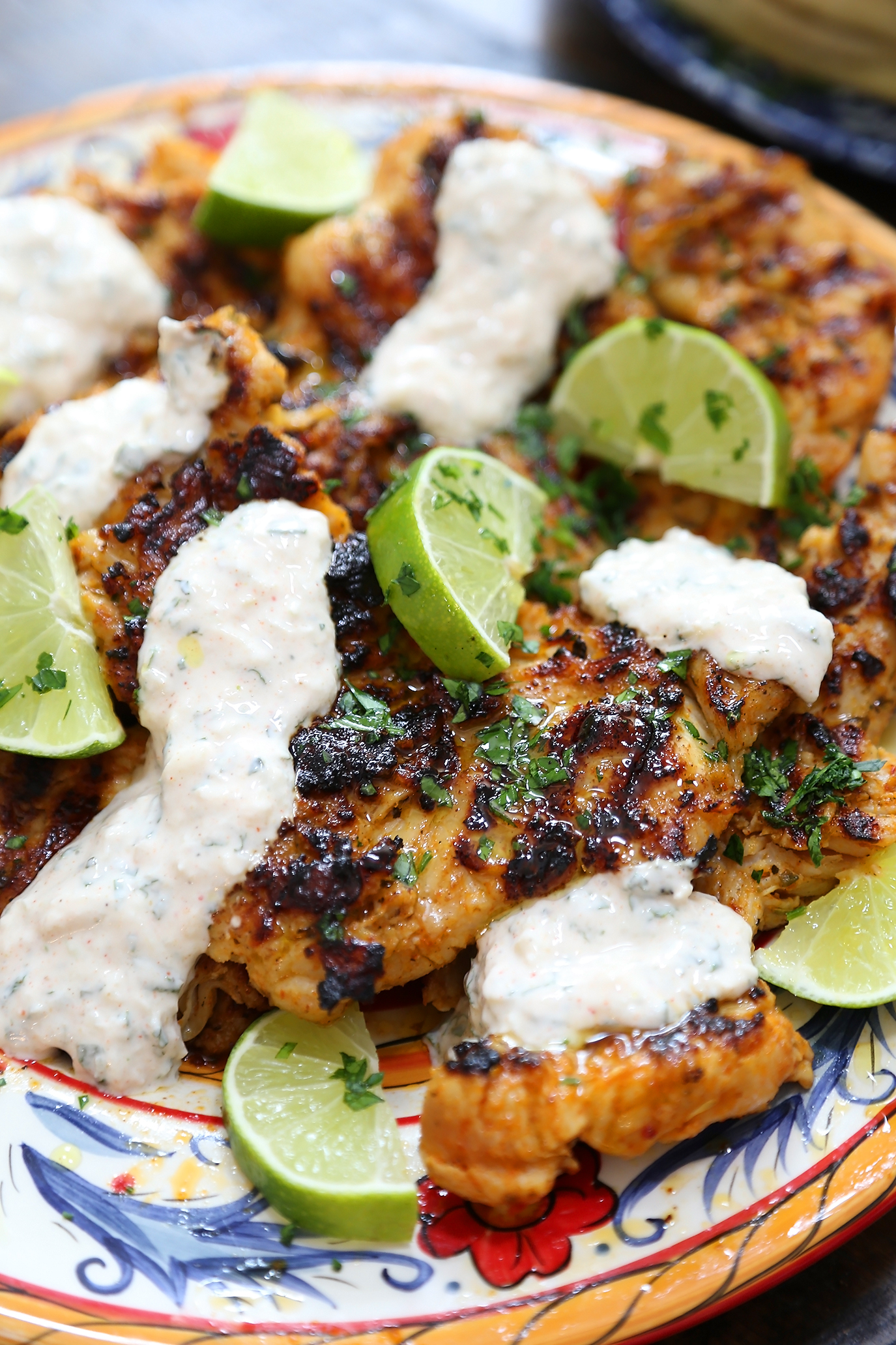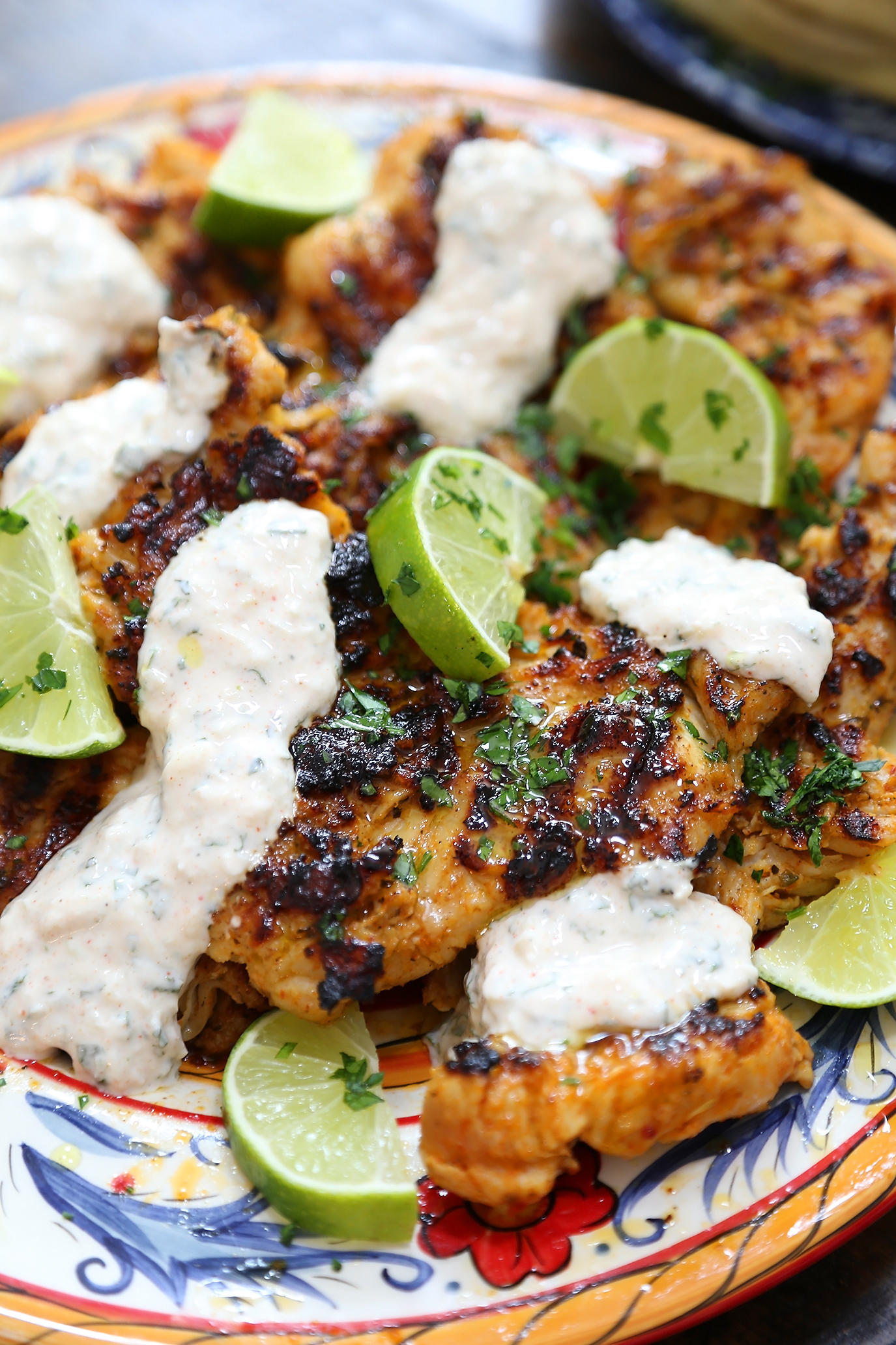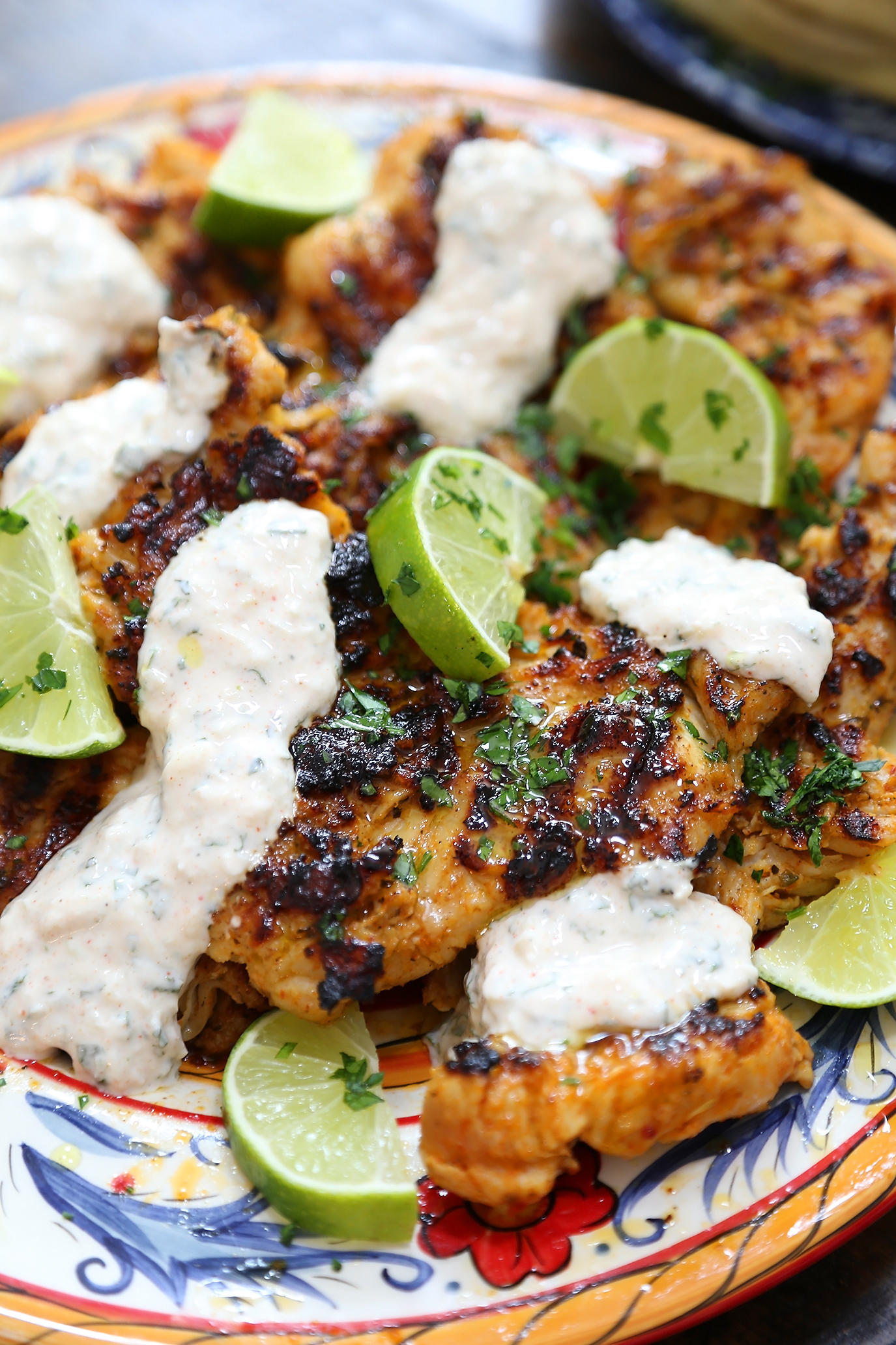 Chili-Lime Grilled Chicken with Cucumber-Mint Sauce
Ingredients
4 boneless skinless chicken breasts, or 4-6 boneless chicken thighs
Marinade ingredients:
1/4 cup olive oil
1 Tbsp. apple cider vinegar
2 tsp. chili powder
1 tsp. garlic powder
1 tsp. onion powder
1 tsp. kosher salt
1/4 tsp. black pepper
2 Tbsp. fresh lime juice
For the cucumber-mint sauce:
1 medium cucumber
2 cups plain yogurt
1 tsp. ground cumin
2 cloves garlic, minced
2 Tbsp. fresh mint or cilantro, chopped
For serving, optional:
Lime wedges
Fresh cilantro
Cucumber mint sauce (recipe included)
Soft flatbread/naan
Instructions
For the chili-lime grilled chicken:
Whisk together marinade ingredients in a large bowl. Add chicken and toss to combine evenly with marinade mixture. Cover and refrigerate for at least 30 minutes, or up to 8 hours.
When ready to cook, preheat grill to medium-high. Arrange chicken pieces on hot grill, then discard marinade.
Grill for 6-10 minutes on each side, or until cooked through. Serve with lime wedges and cilantro, if desired.
For the cucumber-mint sauce:
Peel cucumber and finely grate over a paper towel to soak up excess moisture. In a bowl, stir yogurt, cumin, garlic, and cilantro or mint leaves. Cover and refrigerate at least 30 minutes before serving, to allow flavors to marinade.
Spoon over grilled chicken or serve on the side.
Notes
Grilled chicken adapted from Recipe Critic | Cucumber sauce adapted from Epicurious