The perfect fall cookie! Super soft, chewy and full of cinnamon-spiced pumpkin flavor in under 20 minutes. These pillowy cookies are pure comfort with a cup of tea. Enjoy them as a simple, sweet dessert with family and friends.
These snickerdoodles are a pure comfort cookie! When I want to snuggle up with a cup of tea or share a special sweet with friends and family, I always reach for a snickerdoodle cookie.
They are soft and chewy, buttery and full of cinnamon-sugar flavor without being heavy. Now, I have found my favorite cookie can be even BETTER – with the addition of pumpkin!
The steps are simple:
1. Beat butter and sugar together 'til fluffy.
2. Add remaining ingredients and chill dough for 1 hour.
3. Preheat oven and combine ingredients for rolling in cinnamon-sugar mixture.
4. Roll cookie dough balls in the cinnamon-sugar and flatten.
5. Bake 10 minutes, or until puffy and golden.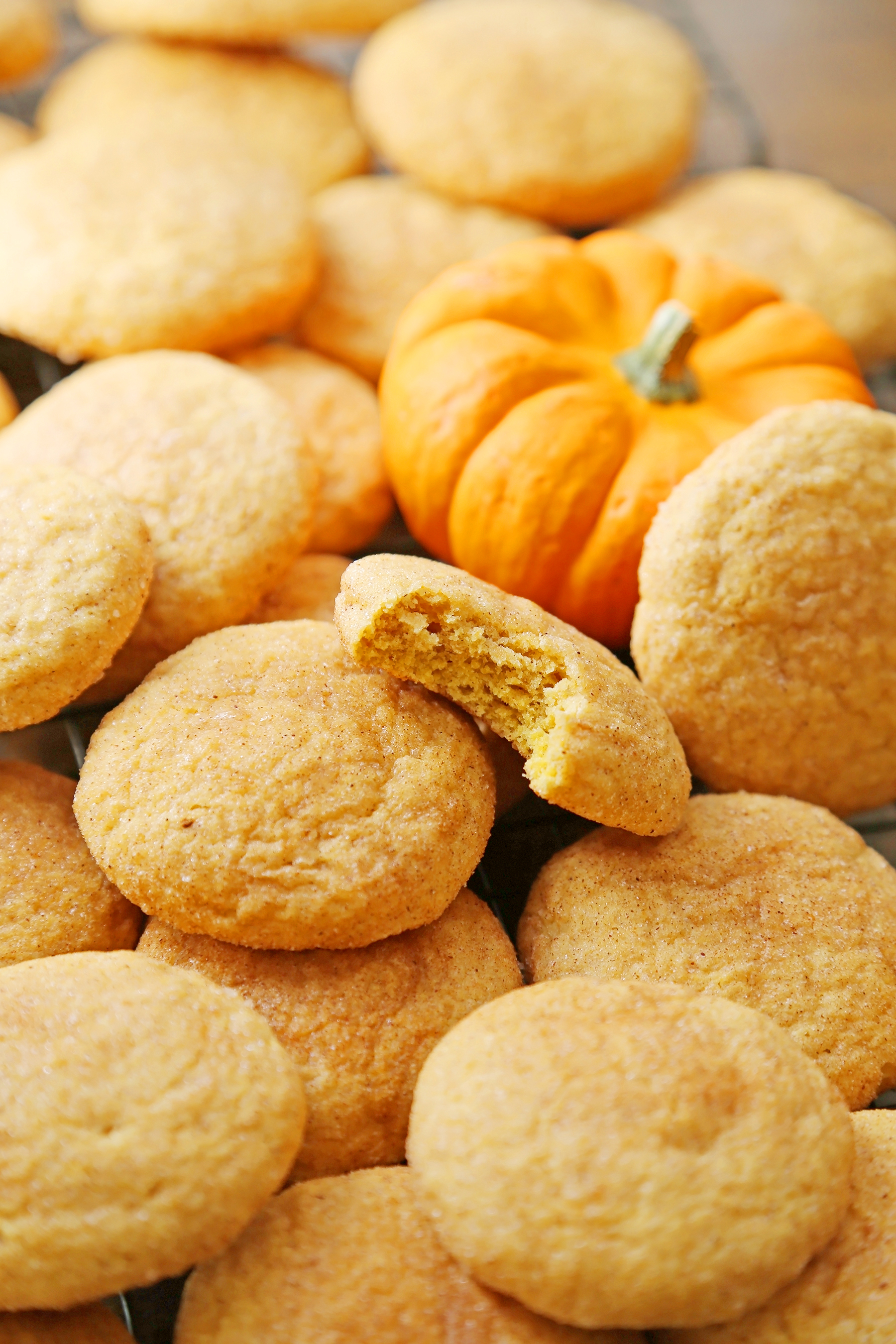 Keep reading for full ingredient list + recipe, below
Snickerdoodles are super simple to make, and are reminiscent of a traditional soft vanilla sugar cookie. Except, snickerdoodles are extra tender with the addition of cream of tartar (found in your grocery spices or baking section).
Combined with butter, vanilla, spices and sugars, it lends to that melt-in-your-mouth appeal of a perfect snickerdoodle cookie. One bite and you'll agree – these are like a hug in cookie form!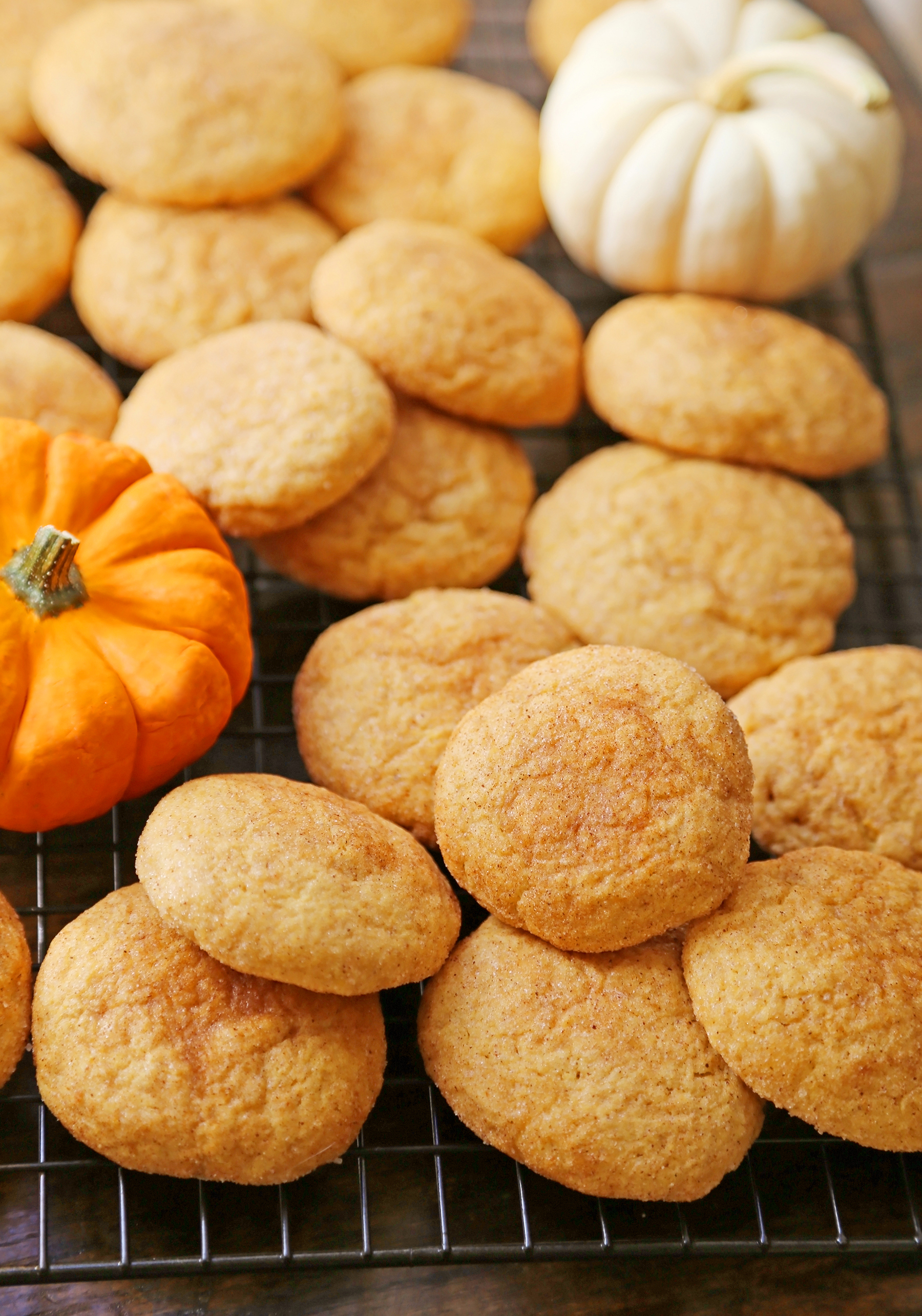 These easy, pillow-soft cookies are incredibly cute on a party tray for holiday festivities, or for cozying up with a movie on a lazy weekend. They are so simple to make!
Craving more soft snickerdoodle cookie recipes? Try these!
• Sea Salt Caramel Stuffed Snickerdoodles
• Snickerdoodle Cinnamon Roll Bars
• Super Soft Cake Mix Snickerdoodles
• Soft Banana Snickerdoodles
• Snickerdoodle Sandwich Cookies with Coconut Cream Cheese Filling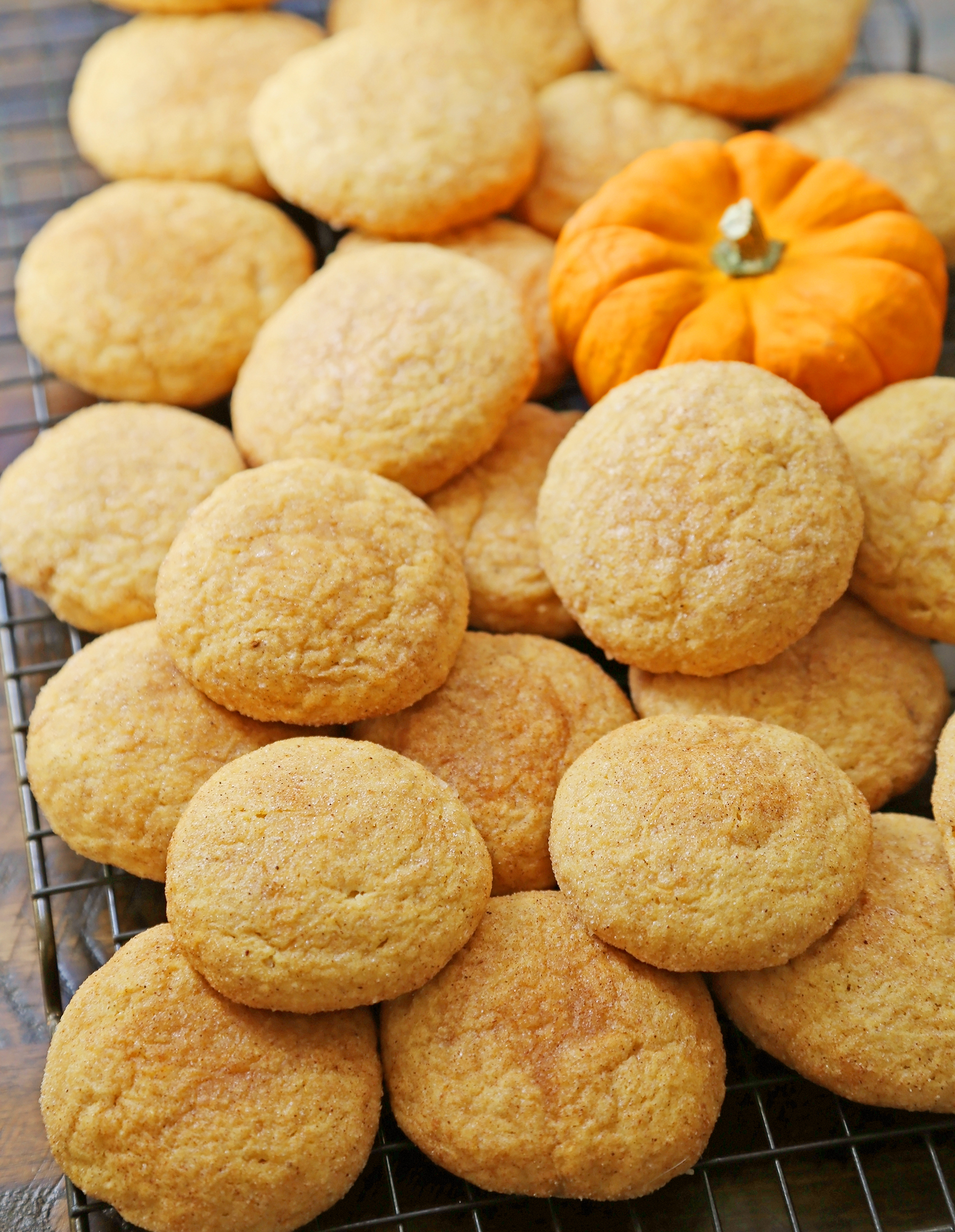 You will love how luxuriously buttery and delicious these pumpkin cookies are. Share with your friends and family for a chilly day pick-me-up!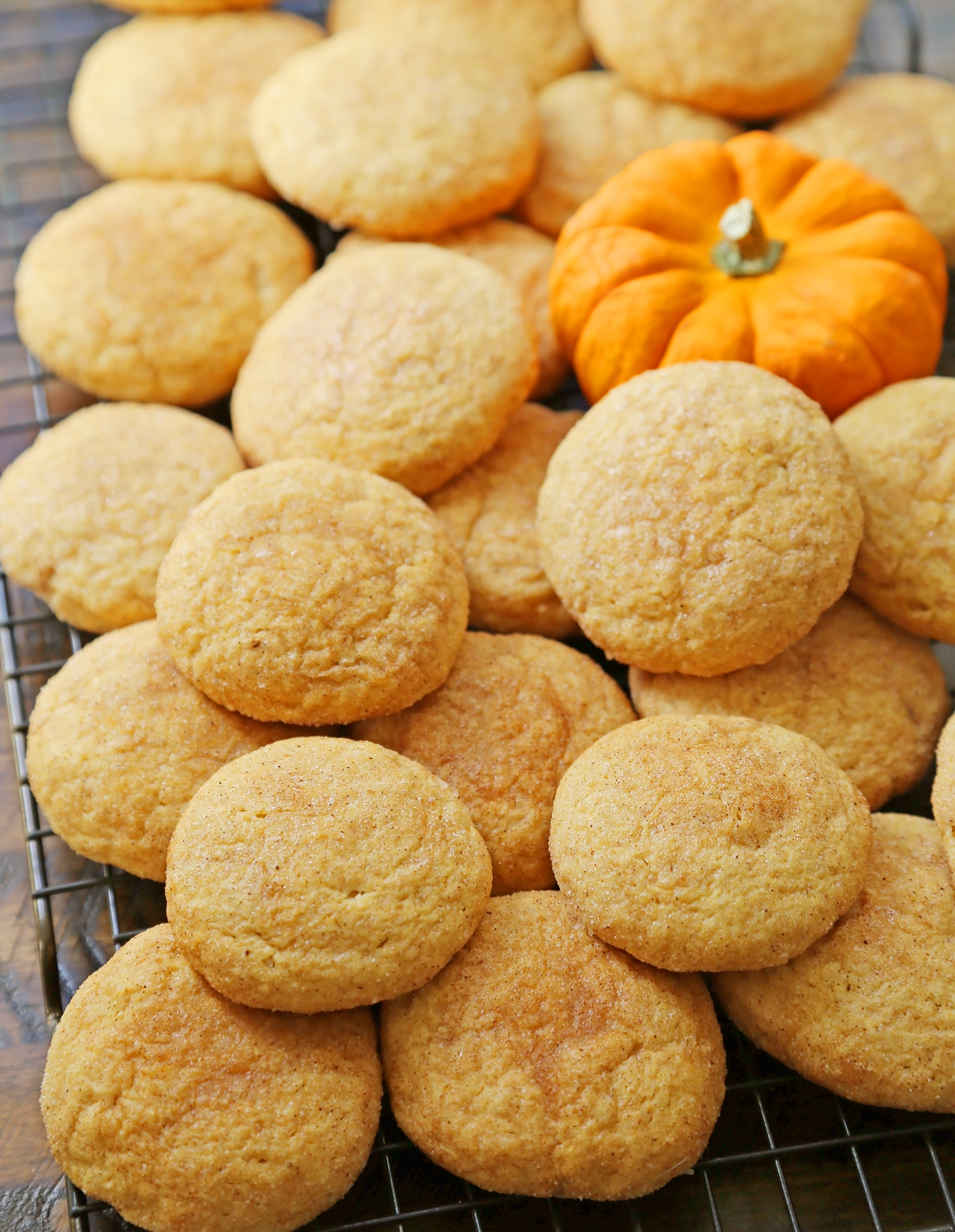 Pumpkin Snickerdoodles
Ingredients
2 sticks (1 cup) unsalted butter, room temperature
1 cup granulated sugar
1/2 cup light brown sugar
3/4 cup pumpkin puree
1 large egg
2 teaspoons vanilla extract
3 cups all-purpose flour
1 1/2 teaspoon baking powder
1/2 teaspoon kosher salt
1/2 teaspoon ground cinnamon
1/4 teaspoon ground nutmeg
For rolling:
1/2 cup granulated sugar
1 teaspoon ground cinnamon
1/2 teaspoon ground ginger
1/4 teaspoon allspice
Instructions
With an electric mixer, beat butter and sugars on medium-high speed until fluffy, about 2-3 minutes.
Blend in pumpkin, egg and vanilla. Add flour, baking powder, cream of tartar, salt, cinnamon and nutmeg. Mix just until combined. Cover and chill dough for an hour.
When ready to bake, preheat oven to 350 degrees F. Line baking sheets with parchment paper.
In a small bowl, combine sugar, cinnamon, ginger and allspice for rolling. Set aside.
Roll 1 tablespoon of cookie dough into a ball. Roll into cinnamon-sugar coating and place on prepared baking sheets, 2 inches apart. Flatten cookie dough balls with a heavy bottomed glass or measuring cup.
Bake for 10-12 minutes, or until puffy and golden. Let cool on baking sheets for 5 minutes, then transfer to a wire rack.
Enjoy!

Want to receive our latest recipes straight to your email inbox? Click here to subscribe!