This cool, creamy blender sauce with fresh cilantro and zesty jalapeno is delicious served with grilled meats, Mexican meals, or mozzarella sticks for dipping! You will love this scrumptious, easy sauce.
There is nothing I love more than a versatile sauce, especially one with a creamy yet zesty kick. I have served this sauce over grilled and roasted chicken countless times, in a bowl for dipping cut-up vegetables (rave reviews!), and spooned on top of spicy quesadillas and sizzling tacos. However, it also makes a great dipping sauce for cheesy, crisp Farm Rich Mozzarella Sticks. A super easy, scrumptious snack for kids and adults, and perfect for game day or after-school snacking!



Just look how hot and gooey these cheese sticks are! They bake up to a gorgeous golden brown in under 10 minutes, which is the perfect amount of time to make your cilantro-jalapeno sauce. However, I think this sauce tastes even better made 1 day ahead, to allow the flavors to marinade.
To make the sauce, simply combine jalapenos, cilantro, sour cream, garlic, lime juice and salt in a food processor or blender. Whir it up until it's nice and smooth, and give it a little taste. You can adjust the seasonings and texture to whatever you desire.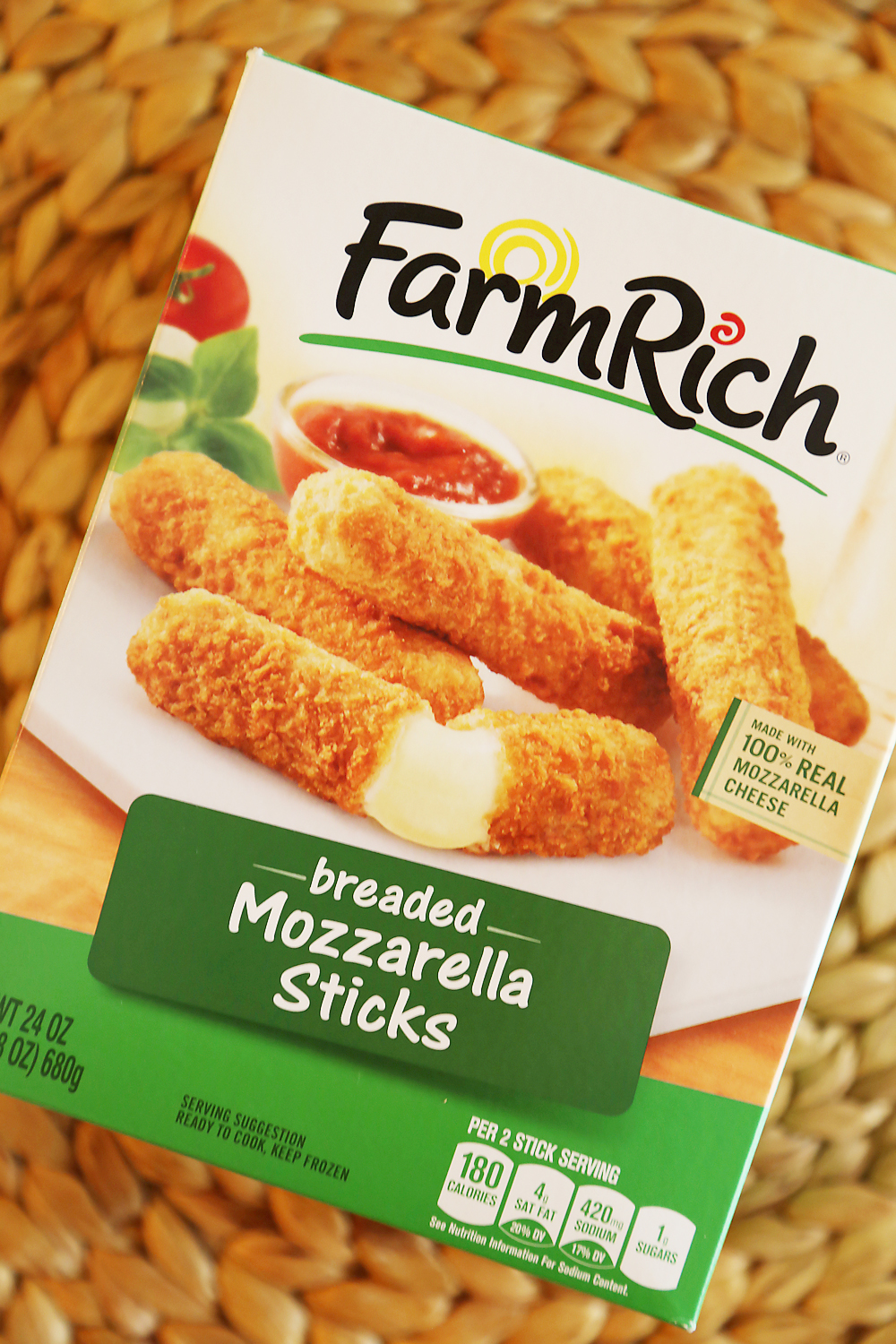 This sauce is super light and refreshing, with a subtly spicy kick. The jalapeno adds a little zesty flavor, sour cream makes it smooth and creamy, and the fresh cilantro and lime juice really brighten it up. This sauce pairs perfectly with these Farm Rich Mozzarella Sticks (found at grocery retailers nationwide), or anything else you desire to dip, like veggies, French fries or even tortilla chips!
I know you will absolutely love this sauce for serving to kiddos with their favorite snack, on top of grilled chicken for weeknight meals, or for game day dipping with these deliciously indulgent cheese sticks. Try it today!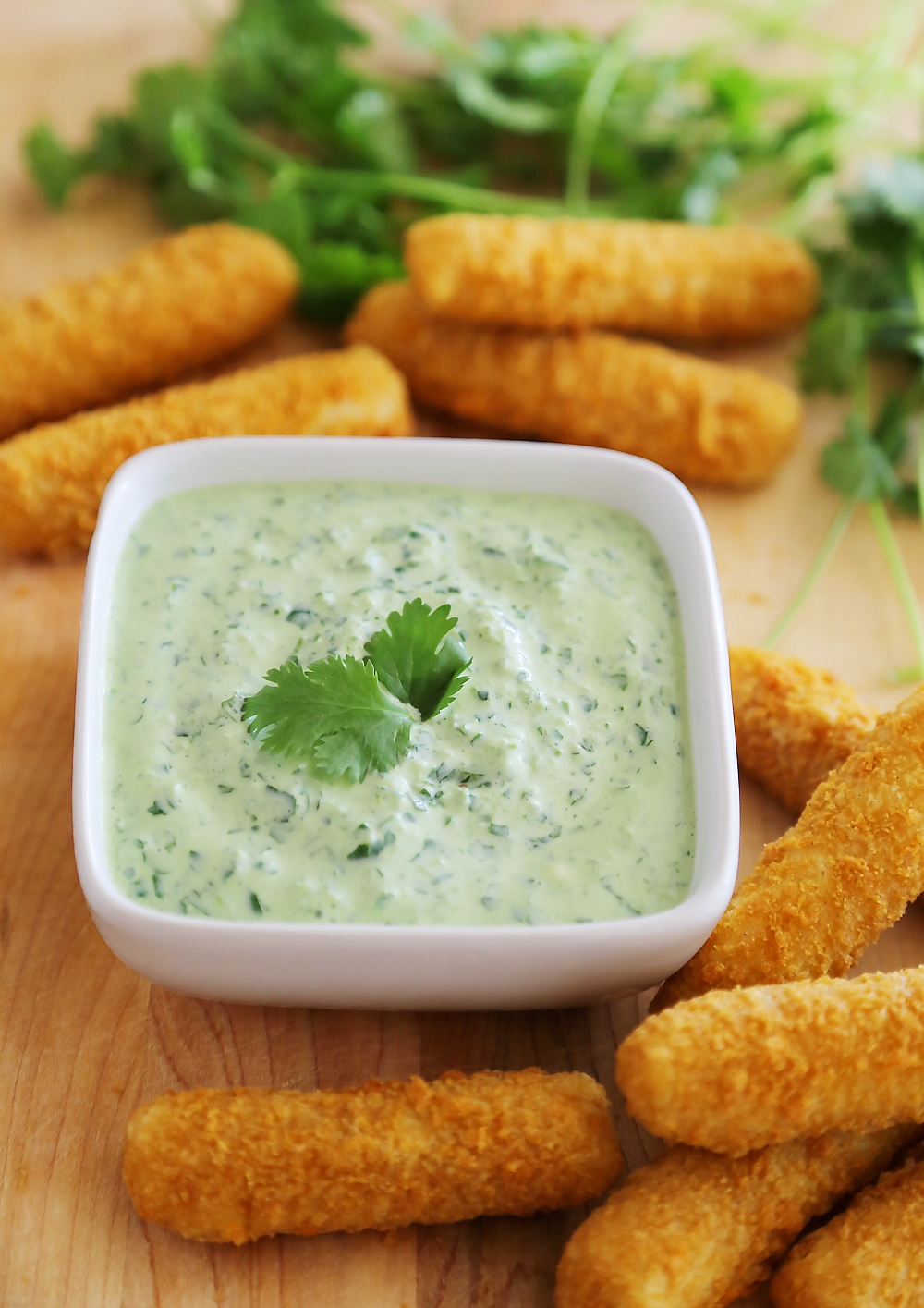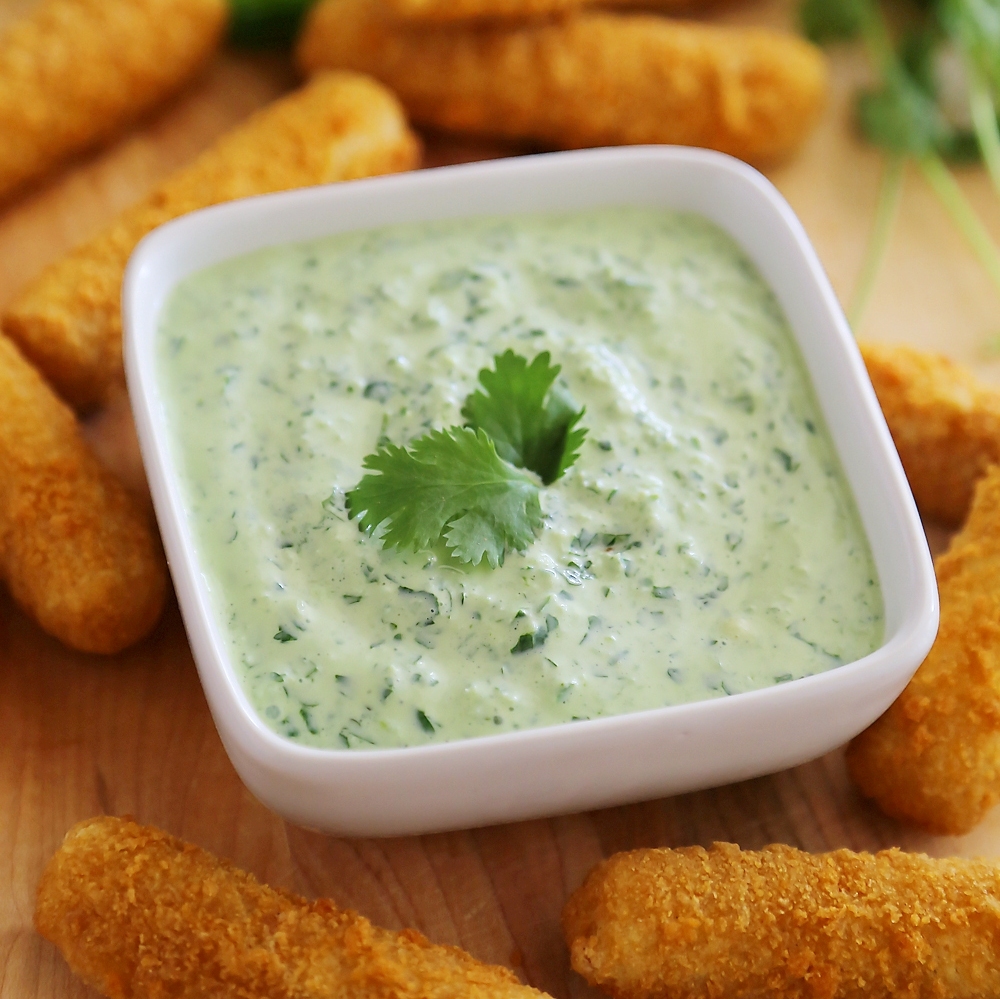 Creamy Cilantro Jalapeño Sauce
Ingredients
4 medium jalapenos, halved and deseeded
1 1/2 cups loosely packed cilantro
1/2 cup light or regular sour cream
2 cloves garlic
1/4 teaspoon kosher salt
Juice of 1 lime
For serving:
Instructions
In a food processor, combine all ingredients and process until smooth. If you desire a thicker texture, add more sour cream. If you desire a thinner texture, add olive oil (1 teaspoon at a time) until you reach desired consistency.
This sauce is delicious served with grilled and roasted meats, tacos, quesadillas, fries, mozzarella sticks, and tortilla chips or cut-up veggies for dipping.
Store refrigerated up to 5 days.
Enjoy!