Soft and fluffy whole wheat muffins with fresh sweet potato and apple bake up a delicious breakfast. These tiny, wholesome treats are full of warm flavors… and kids love them, too!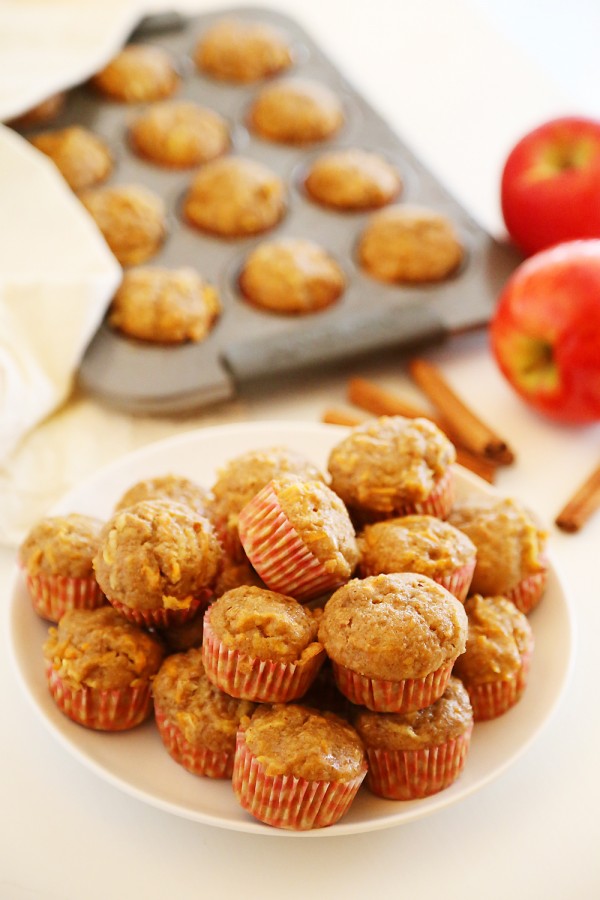 As my little girl grows, and so does her appetite, I'm starting to introduce her to more grown-up tastes. Cinnamon, ginger and nutmeg are all favorites, and they even help her stomach healthy veggie purees she's less than thrilled about! Beyond mushy peas, though, I've started to give her bites of what the big kids eat… like these delicious, cinnamon-spiced mini muffins!
I love these two-bite treats for a quick and healthy breakfast. A big batch comes together so easily, and since they freeze well, you can enjoy them for weeks! All you need are a handful of pantry staples and spices, plus an apple and sweet potato, for these soft, golden muffins.
In no time flat, you (and maybe your little one) will be on your way to breakfast bliss!
Baby enjoyed these muffins so much (if her gummy grin was any indication), and so did her mama! They're super moist and fluffy, with slightly spiced flavors both kids and adults will love.
Just mix up your dry ingredients with your wet ingredients, and scoop them into mini muffin tins. You can also make these in standard sized muffin tins for a heartier breakfast or brunch treat. Bake until puffy and golden, and just try and resist grabbing one of these gorgeous muffins hot out of the tray!
These mini muffins are so delicious, and pair perfectly with your morning coffee, especially on a chilly winter morning. Whip up a batch for a lazy weekend breakfast in!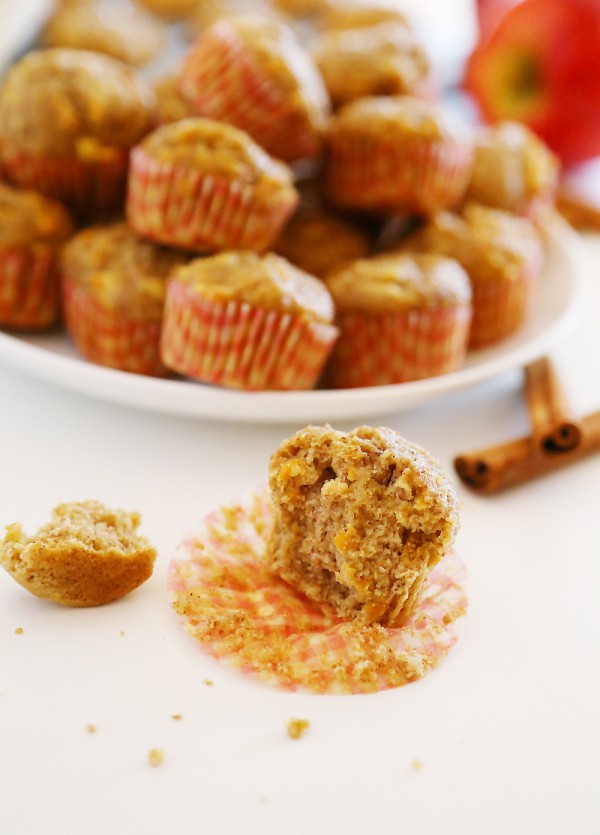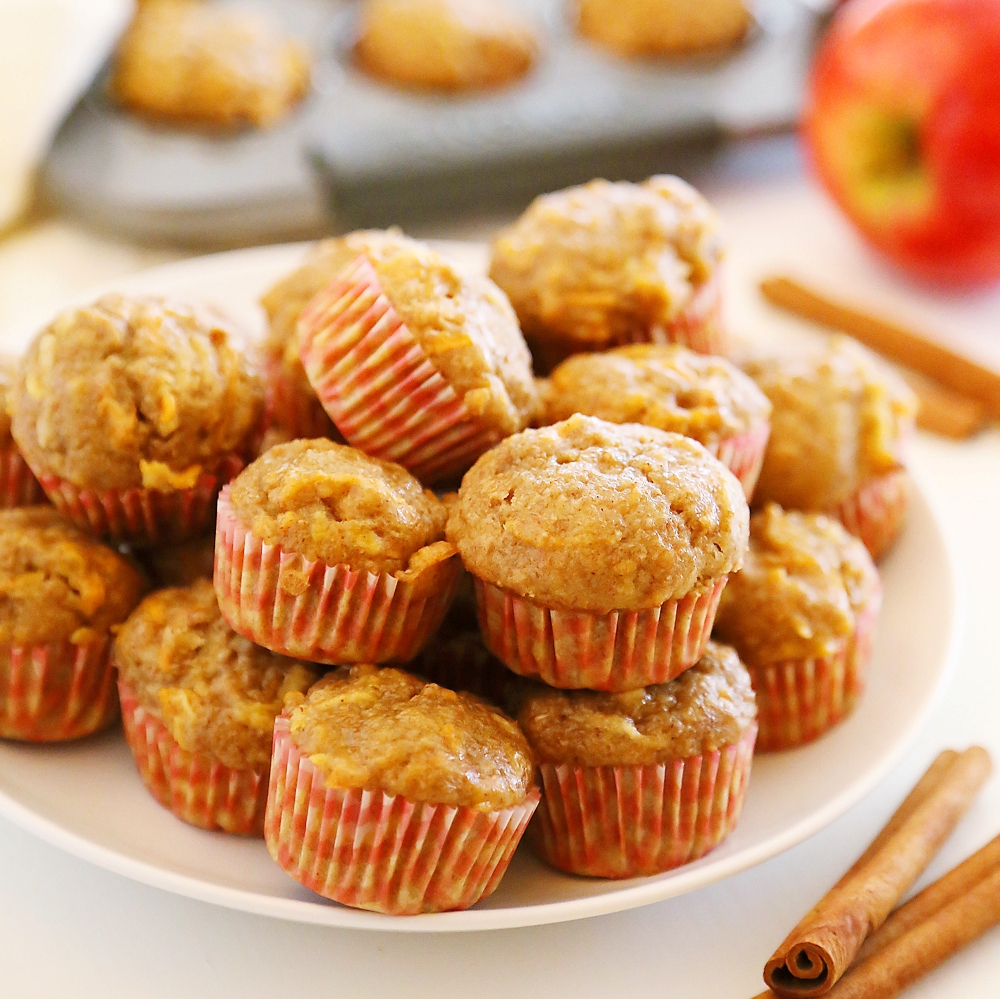 Apple Cinnamon Sweet Potato Mini Muffins
Yield:
35 mini muffins / 20 full sized muffins
Ingredients
2 cups all-purpose flour, or half all-purpose, half whole wheat
1/2 cup granulated sugar
1/2 cup light brown sugar
1 teaspoon ground cinnamon
3/4 teaspoons baking powder
1/2 teaspoon baking soda
1/4 teaspoon salt
2 large eggs
1/2 cup canola or vegetable oil
2/3 cup unsweetened applesauce
1 teaspoon vanilla extract
1 1/2 cups finely grated raw sweet potato or carrot
1 apple, coarsely grated
Instructions
Preheat oven to 350 degrees F. Line 24 mini muffin cups, or 12 regular muffin cups, with paper liners.
In a large bowl, stir together flour, sugars, cinnamon, baking powder, baking soda and salt. In a smaller bowl, whisk eggs, oil, applesauce and vanilla. Add to flour mixture and stir until well combined. Fold in grated sweet potato and apple.
Spoon into lined muffin cups, filling 3/4 full. Bake for 13-15 minutes (for mini muffins) or 20-25 minutes (full-sized muffins), until golden and springy to the touch.
Enjoy!