Wake up to this irresistible cinnamon swirl French toast for breakfast! You'll love the warm vanilla aroma and every buttery-sweet bite. Just 5 ingredients and 10 minutes is all you need for this easy treat. Top with berries and dig in!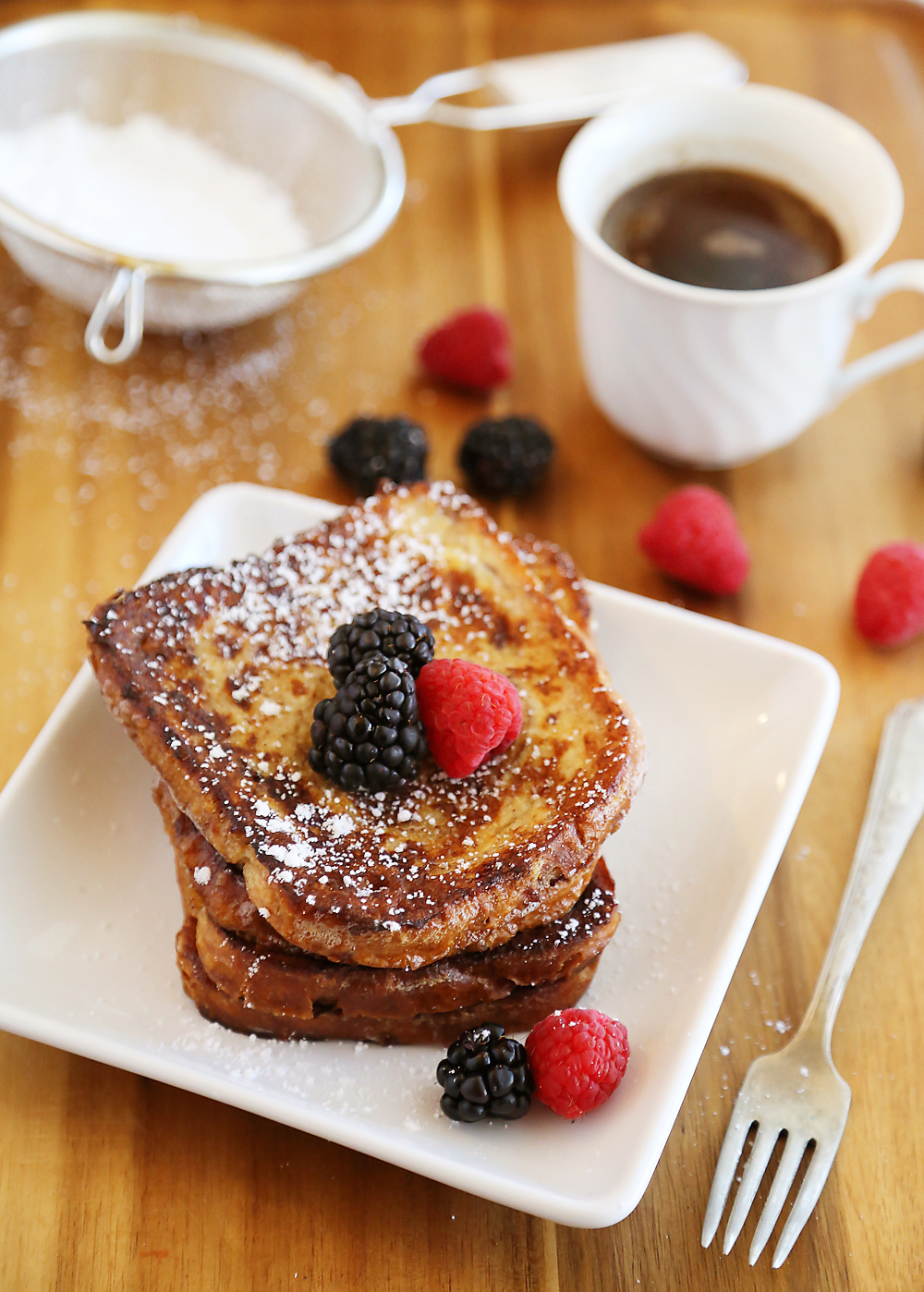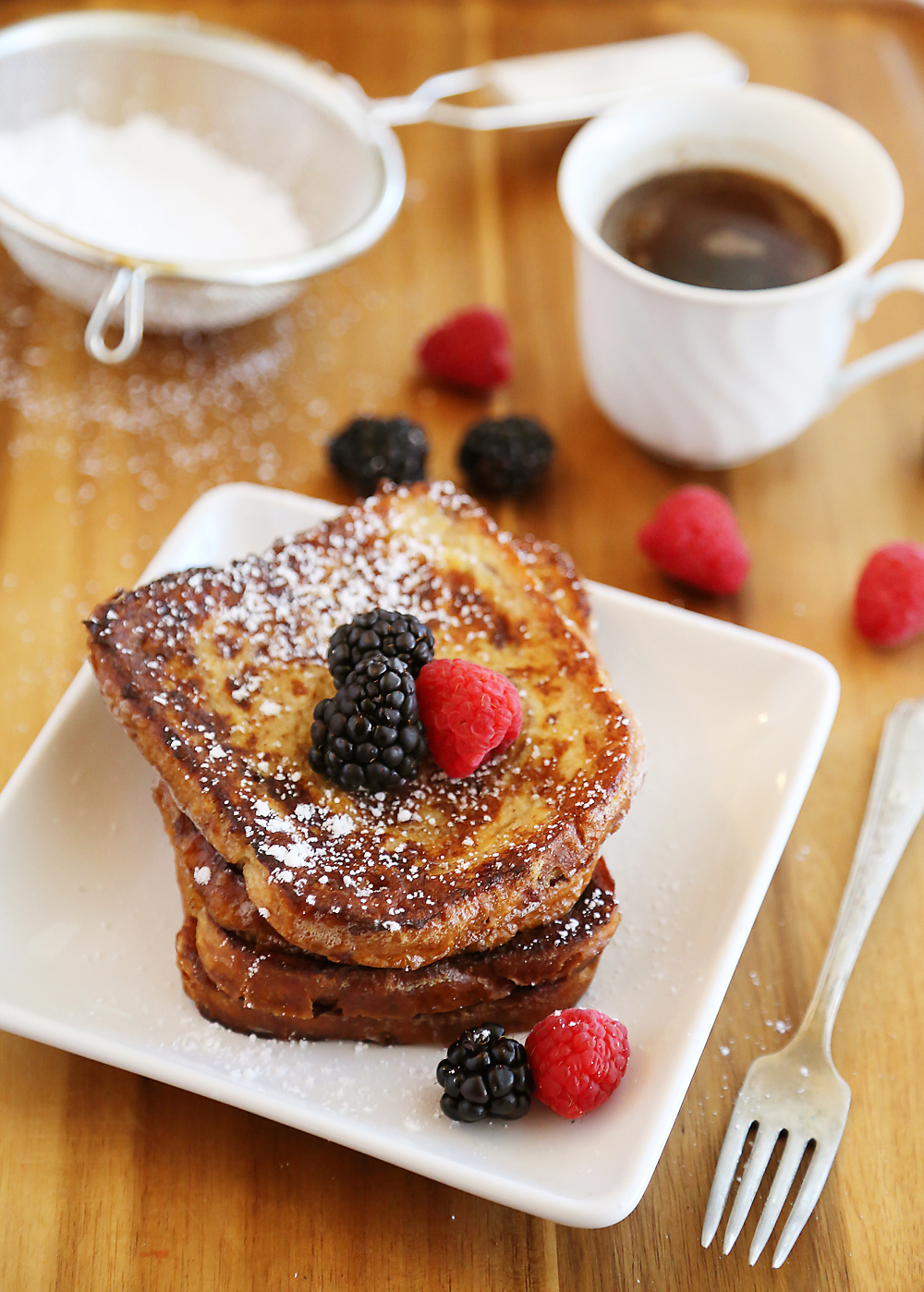 Every time we have guests, I make sure to grab a loaf of cinnamon swirl bread for the morning after. I pop it in the toaster, put on a pot of coffee, and wait for that warm cinnamon scent to fill my kitchen.
Sitting around the breakfast table, devouring crispy buttered cinnamon toast and scrambled eggs? Now that's the best part of having friends and family come stay!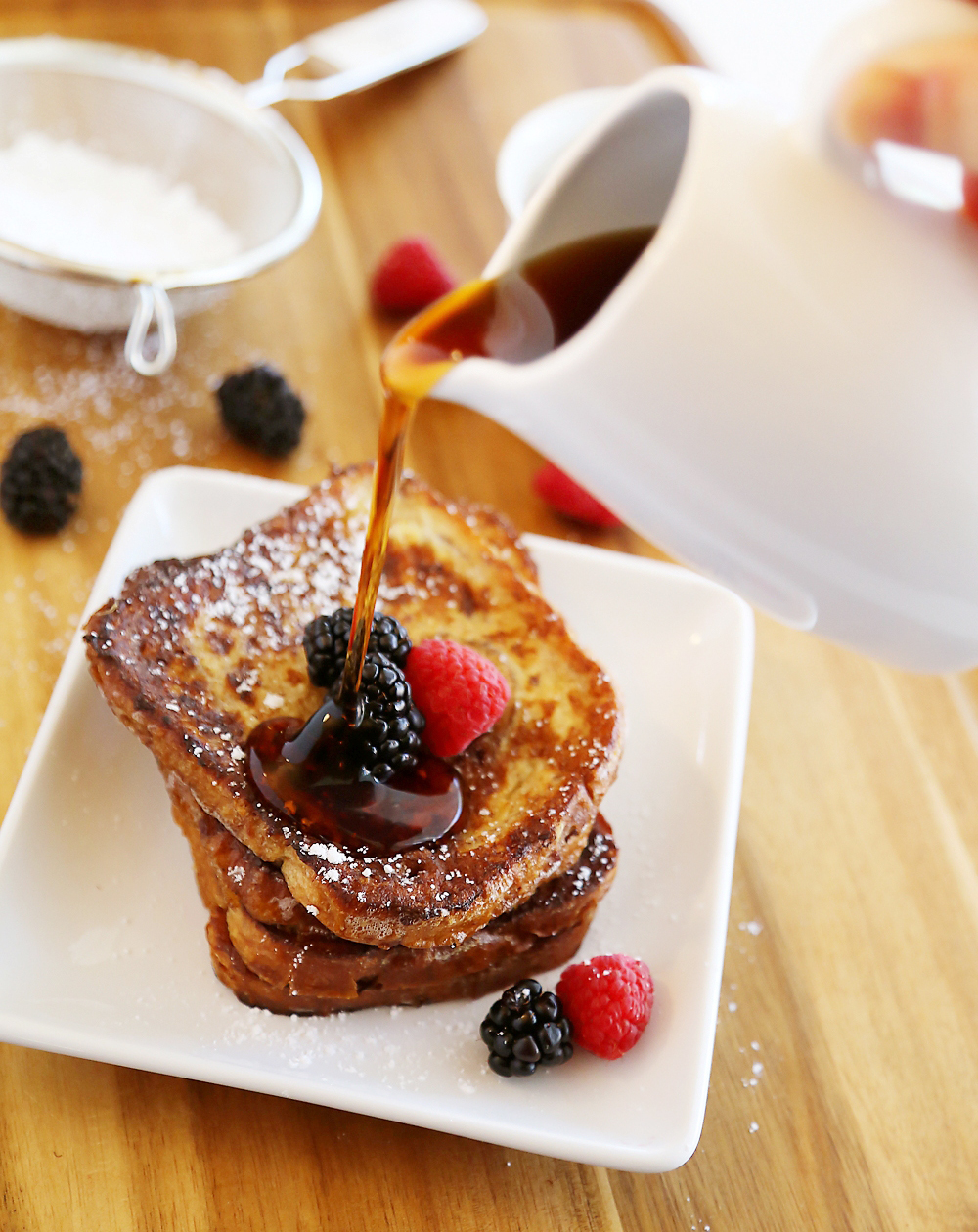 Up until recently, I though it couldn't get any better than that simple, belly-filling breakfast. But then, I took some slices of cinnamon swirl bread, drenched it in a spiced milk-and-eggs mixture, and fried it in a hot, buttery skillet until golden and gooey.
Topped it with berries and syrup, sunk a fork into the stack, and thought my Saturday really couldn't get any better.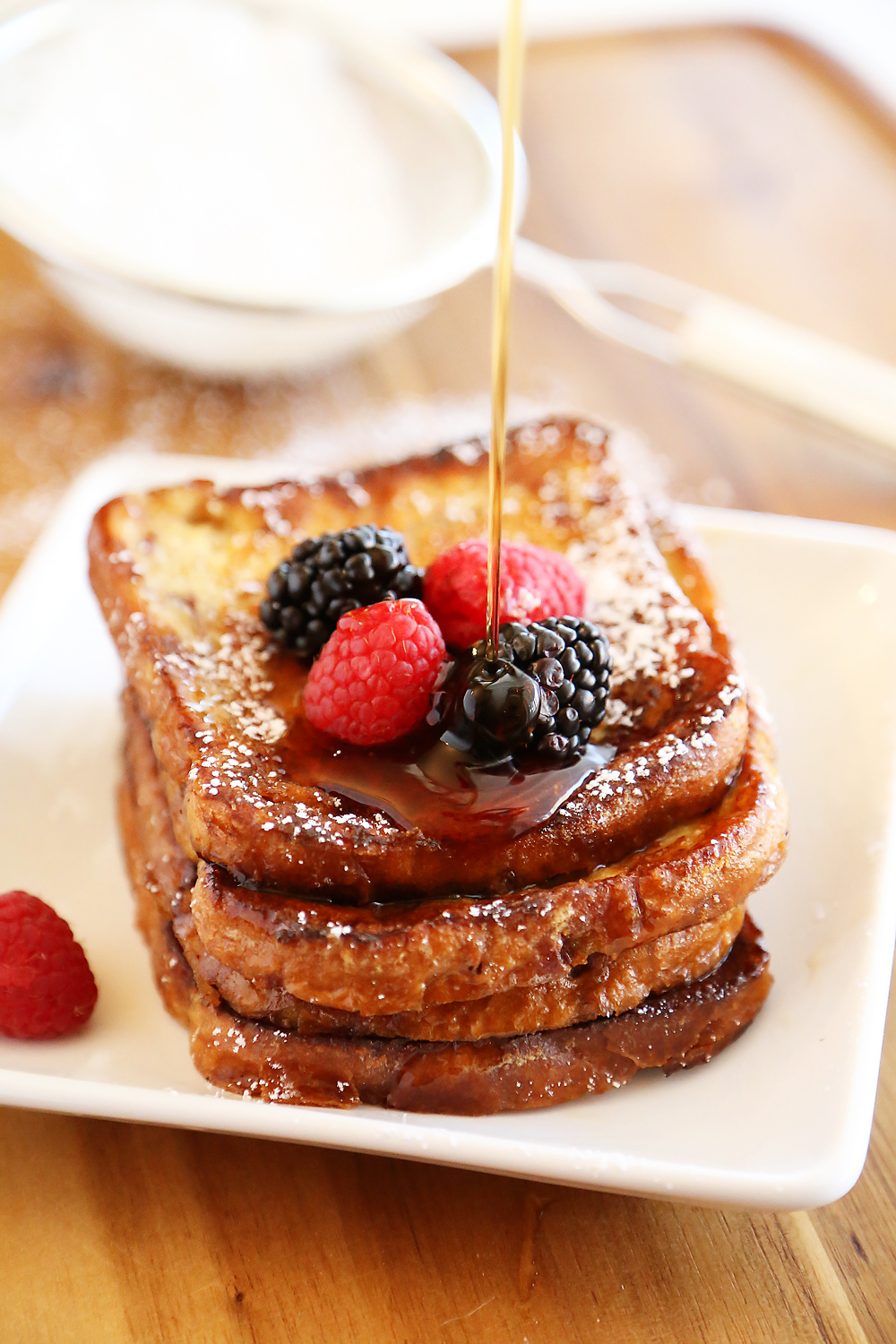 Using my longtime favorite, Thomas' Cinnamon Raisin Swirl Toasting Bread, this stack of goodness made a scrumptious breakfast for two. The bread is so soft and fluffy, with a perfect texture for soaking up your mixture of milk, eggs and vanilla. Sweet, juicy raisins nestled in every slice make for a mouthwatering morning treat.
Sizzle a few slices of buttery soft cinnamon swirl bread, and you'll never go back to traditional French toast! So quick, easy and absolutely delicious with maple syrup and fresh berries.
You'll love this 5-ingredient cinnamon swirl French toast for two!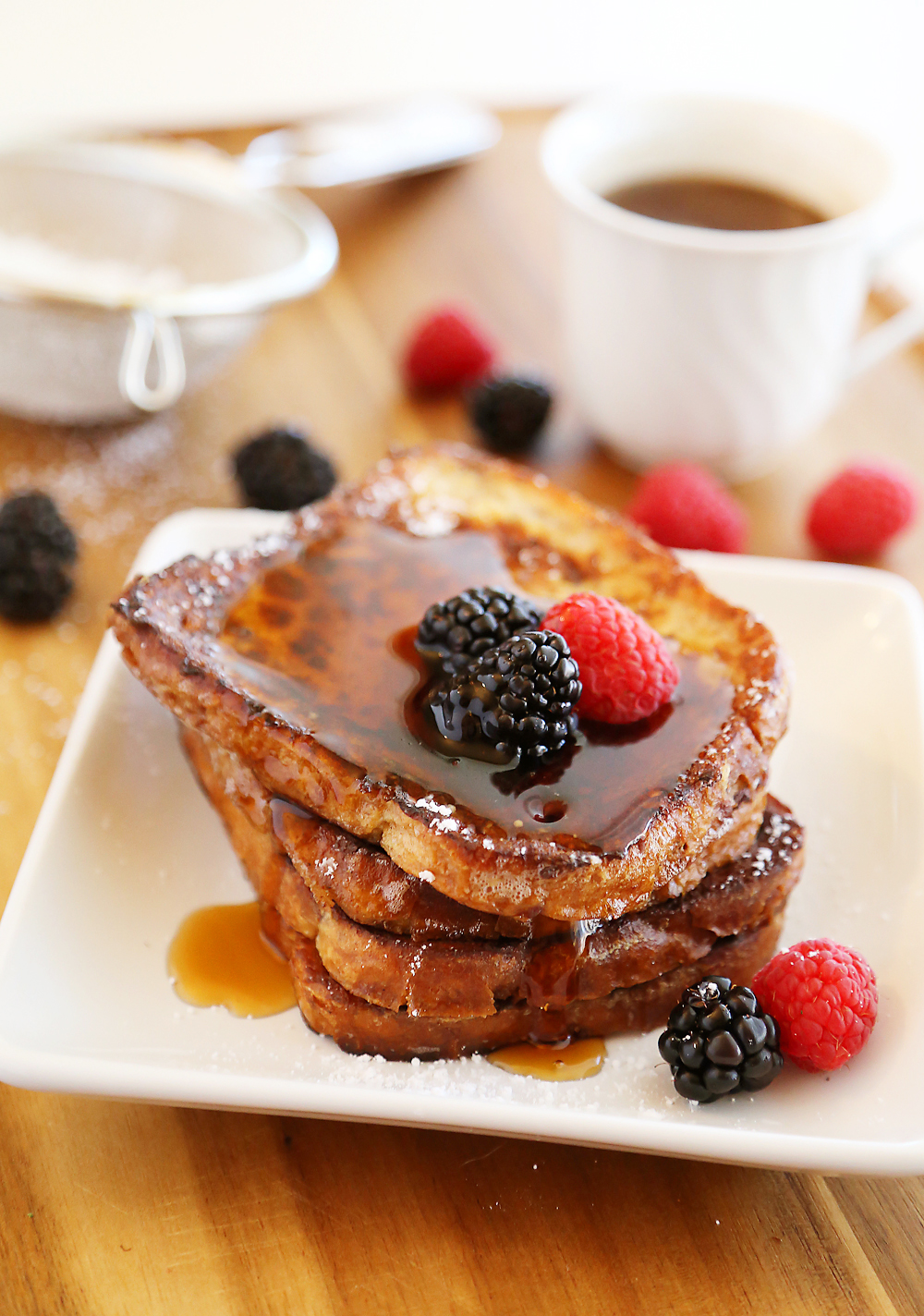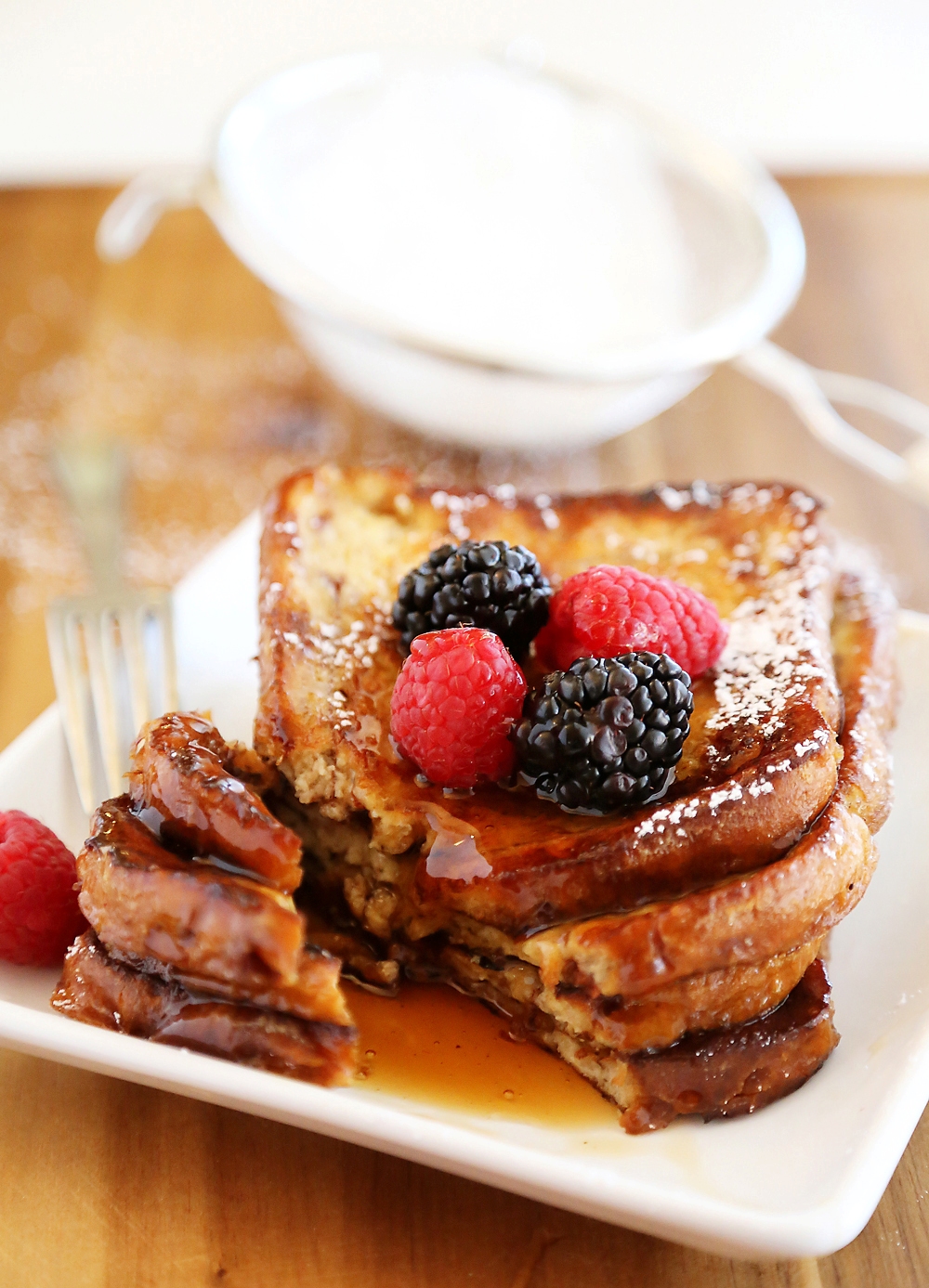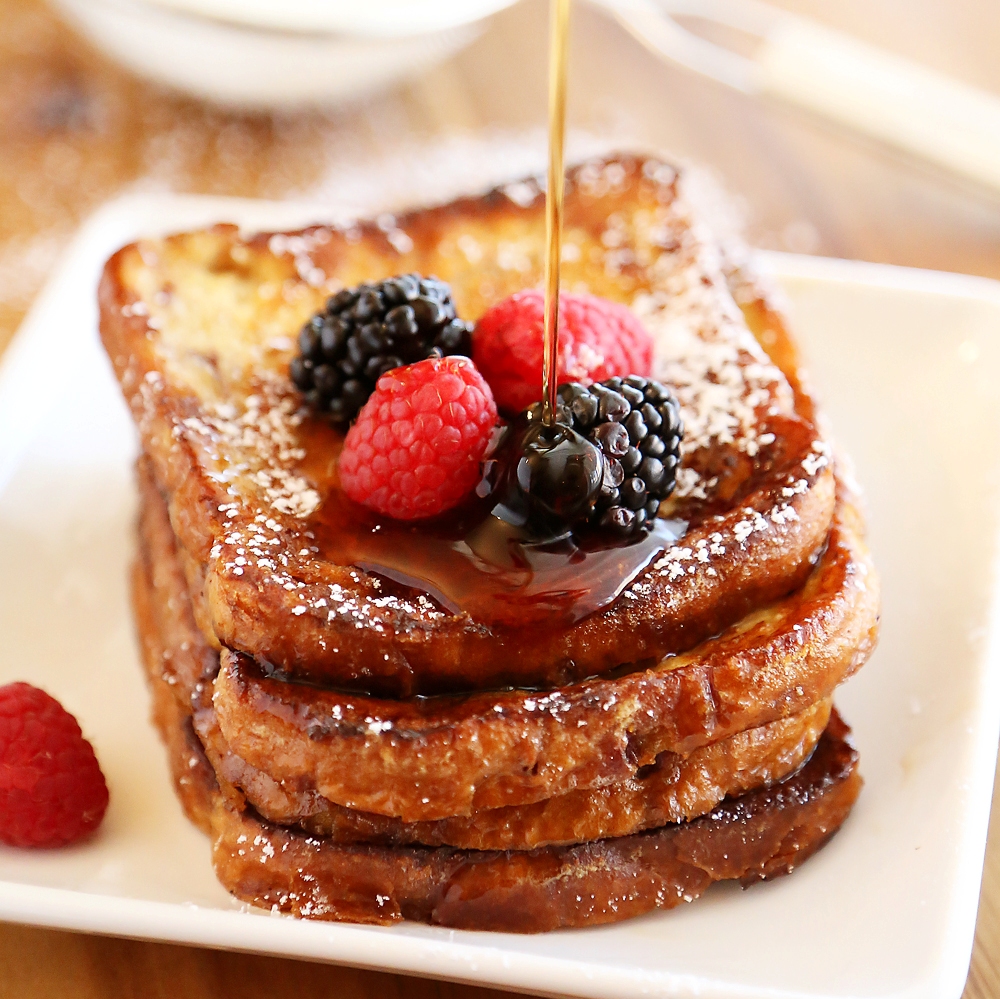 Cinnamon Swirl Bread French Toast
Ingredients
1/4 cup milk, any kind
2 large eggs
1/2 teaspoon vanilla extract
1 Tablespoon butter
Serving suggestions:
Maple syrup
Powdered sugar
Fresh berries, your favorite
Instructions
In a shallow, wide dish (such as a pie plate), whisk milk, eggs and vanilla. Dip both sides of the cinnamon swirl bread into the egg mixture. Coat both sides well.
In a large skillet set to medium heat, melt butter. Once melted and hot, add bread slices. Fry until golden brown, about 3-4 minutes. Flip and fry for 1-2 minutes on the other side.
Serve with maple syrup, powdered sugar for sprinkling, and/or fresh berries, if desired.
Enjoy!