The classic crisp, buttery Rice Krispie treat made mini! This tasty cereal treat only needs 3 ingredients and 1 minute in your microwave. So easy, fun to make and scrumptious!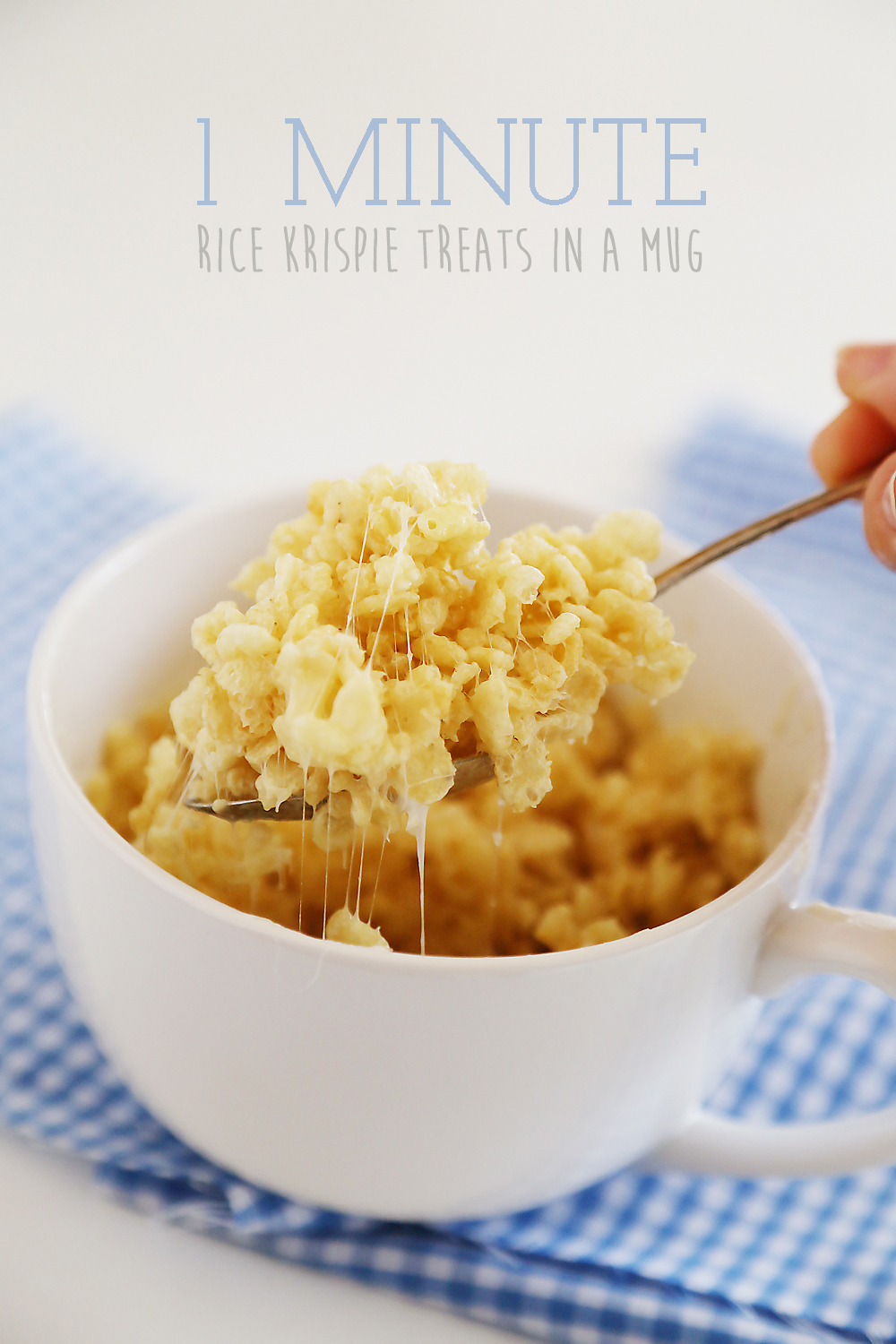 Grab some crispy rice cereal, a few marshmallows, and a lil' butter because we're making something amazing today!
Look in my cupboards and you won't find many sweets. I don't usually keep them in the house, because I don't have much self control when we have goodies! On the flipside, this has done me no good. Because I've only become more creative about satiating my sweet tooth. And that has meant mug cakes, cookies, and now a gooey, buttery Rice Krispie treat for one!
The perfect sweet ending to a long work (or school) week.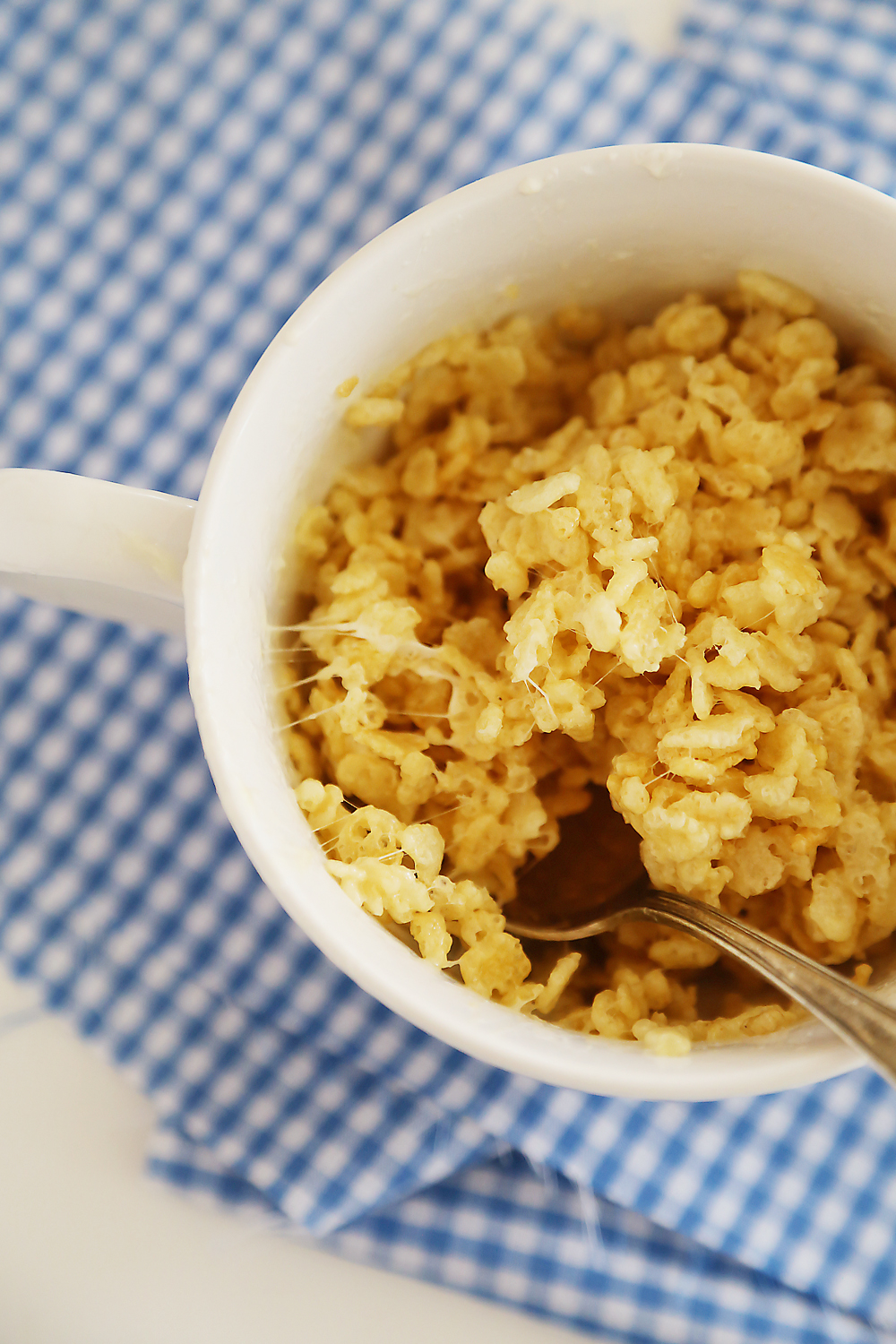 These mini microwave treats couldn't be more fun to make! Unlike the traditional boxed Rice Krispie treats, the texture of this one is fluffy and sticky, not dense and overly chewy. You can really taste the sweet marshmallow and buttery goodness in every bite!
Just grab your 3 ingredients and a large microwave-safe mug. Zap your marshmallows (mini or full-sized work fine) and butter, then stir until smooth. Fold in the crispy cereal until well incorporated, and then just dig in!
You'll love these super quick Rice Krispie treats made easily in your microwave. Try them this weekend!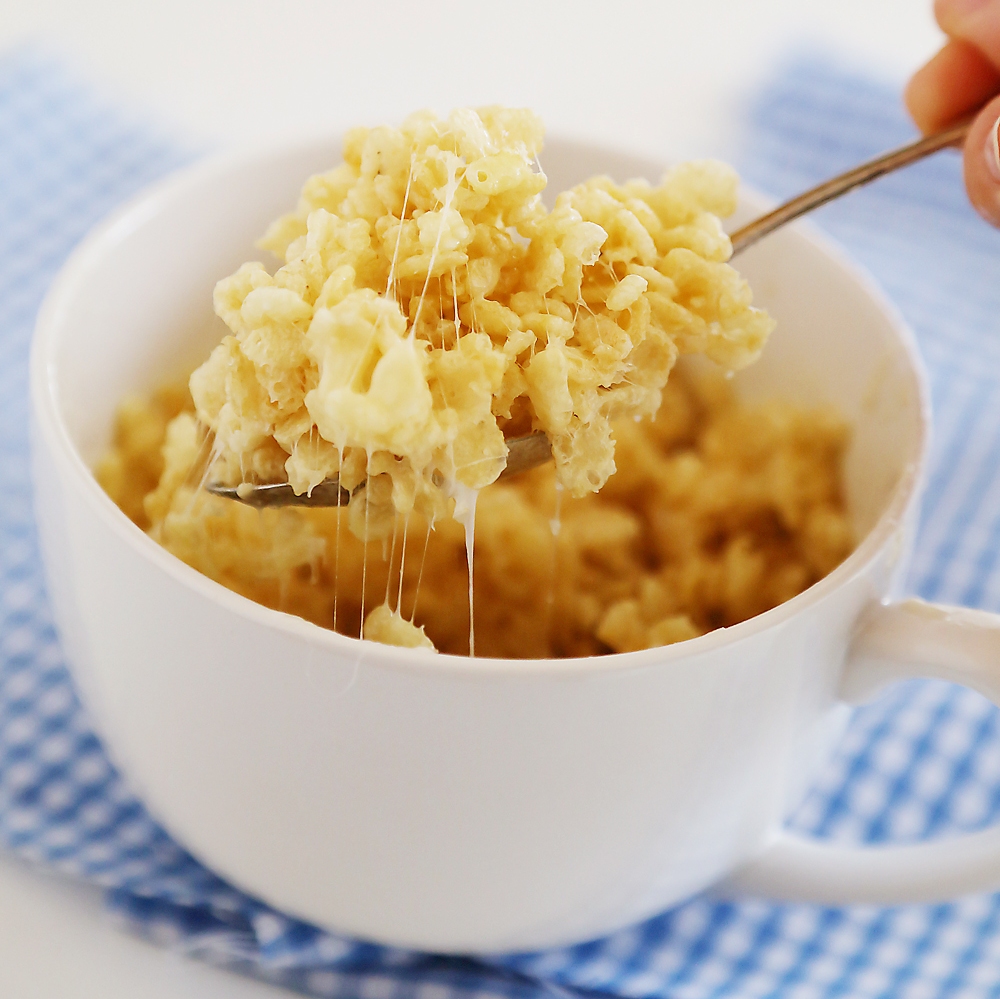 1-Minute Microwave Rice Krispies Treats in a Mug
Ingredients
1/2 Tablespoon unsalted butter
4 large marshmallows
1/2 cup mini marshmallows
1 cup Rice Krispies cereal
Instructions
In a microwave-safe mug, microwave butter on high until completely melted. Add marshmallows and microwave for 20 seconds more. (Marshmallows will puff up, so be careful to not let them overflow from mug.) Remove from microwave and stir until smooth.
Stir in cereal until well blended.
Enjoy!