Fresh, simple and oh-so good for ya, try this tasty Greek salad with homemade lemon-garlic vinaigrette! Perfection served with a pile of warm pita bread.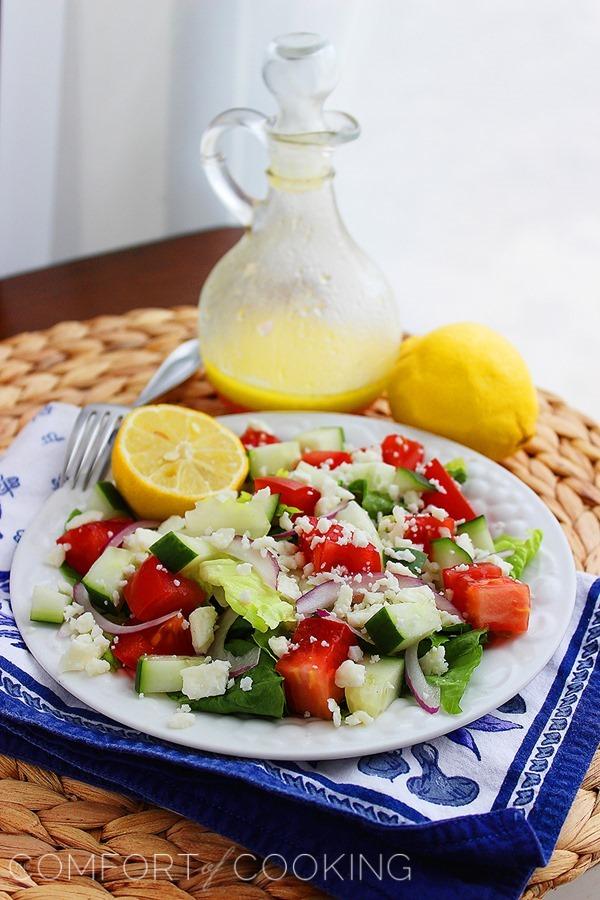 Mark and I love Greek food, and I try to cook tasty takes on light, fresh Greek dishes as often as possible. Almost every time we have friends over, we make this salad, pop some hummus and warm pita bread on the table, and dinner is served. Everyone always loves it!
Just, uh, ignore the fact that I totally forgot to add olives. Scatterbrain much?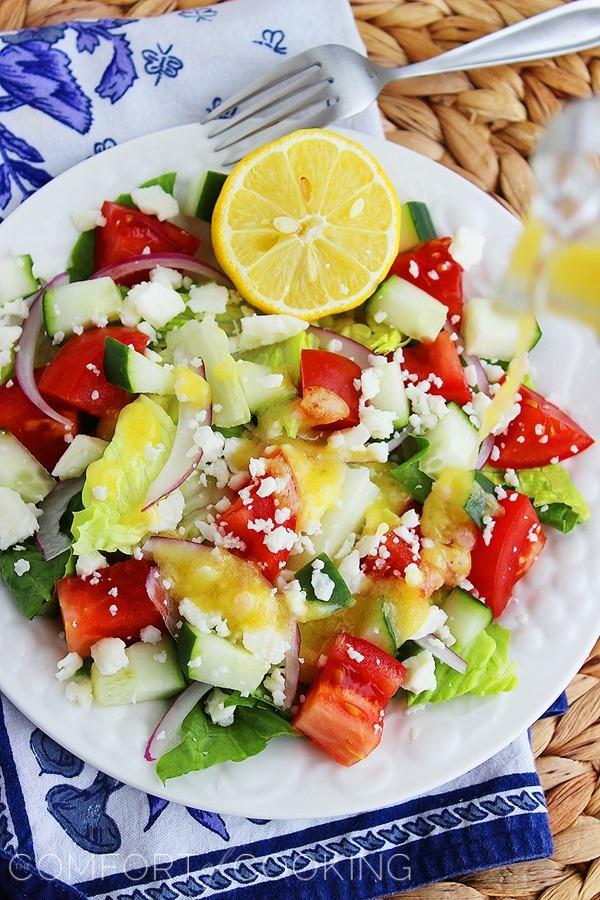 I also love that this gorgeous Greek salad is simple enough to whip up for weeknight dinners. Anything that makes Monday through Friday more bearable is a winner in my book!
For an easy weeknight meal, I often serve it with grilled chicken and garlic bread. For guests or a crowd, I'll serve it with pita bread and grilled chicken with tzatziki sauce. A hummus or feta dip and a lemony dessert are great additions, too.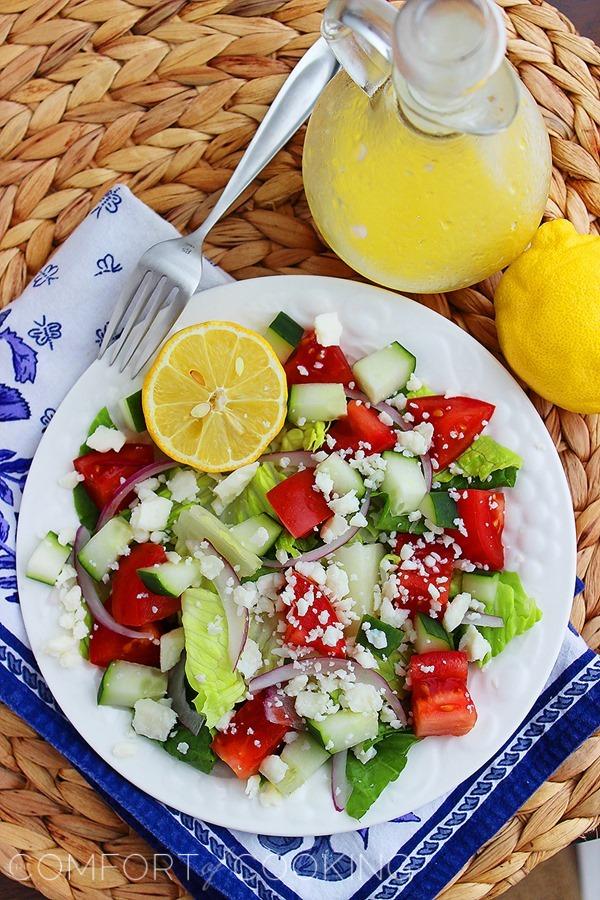 With a refreshing lemon-garlic vinaigrette, this salad is so delicious you won't even realize you're getting your greens. Opt for fat-free feta if you can, which is just as flavorful as the full fat variety. Nothing better than a guilt-free cheese!
You'll love this easy, scrumptious salad for busy weeknights or lazy weekends when you still want something quick. Grab the ingredients and make it a Greek night!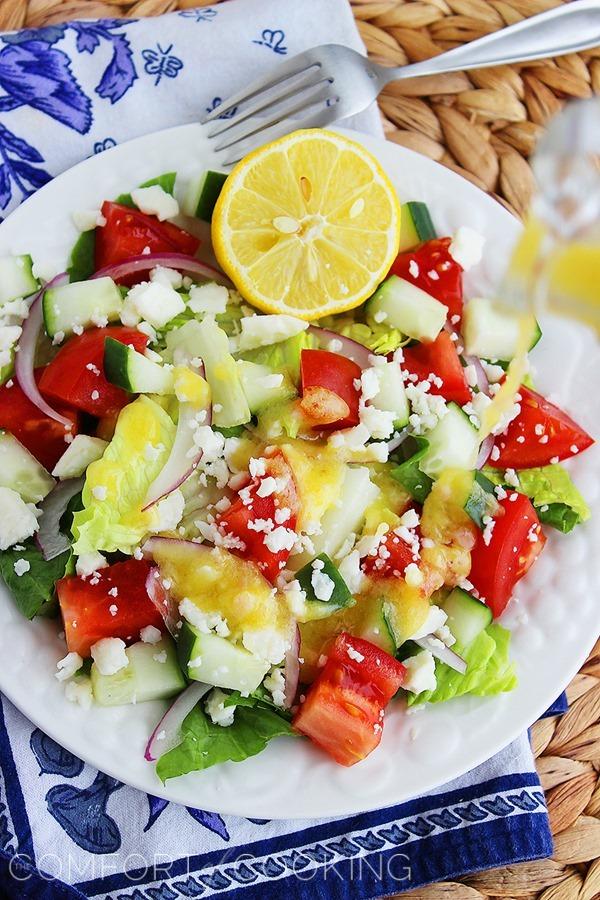 Greek Salad with Lemon Vinaigrette
Ingredients
Greek Salad
1 head Romaine lettuce, chopped
4 plum tomatoes, cut into large chunks
1 large cucumber, peeled and cut into small chunks
1/2 red onion, sliced very thin
30 pitted Kalamata olives, halved lengthwise
3/4 cups 6 oz. crumbled feta cheese
1 handful fresh parsley, roughly chopped
 
Lemon Vinaigrette, can be made 1 day ahead
1/4 cup extra-virgin olive oil
2 Tablespoons red wine vinegar
Juice of 1/2 a lemon
1 clove garlic, minced
1 teaspoon sugar
1/4 teaspoon salt
3-4 turns freshly ground black pepper
Instructions
Add all salad ingredients to a large bowl and toss gently to evenly distribute.
Add all vinaigrette ingredients to a medium bowl. Whisk together until combined, or pulse a few times in a food processor until mixed well (a good time-saver). Taste and adjust seasonings if desired.
Pour dressing over salad ingredients. Toss with tongs or clean hands, and serve (see below for suggestions).
Enjoy!