Say hello to an quicker, easier chocolate chip cookie! After all, who has time to wait for cookies?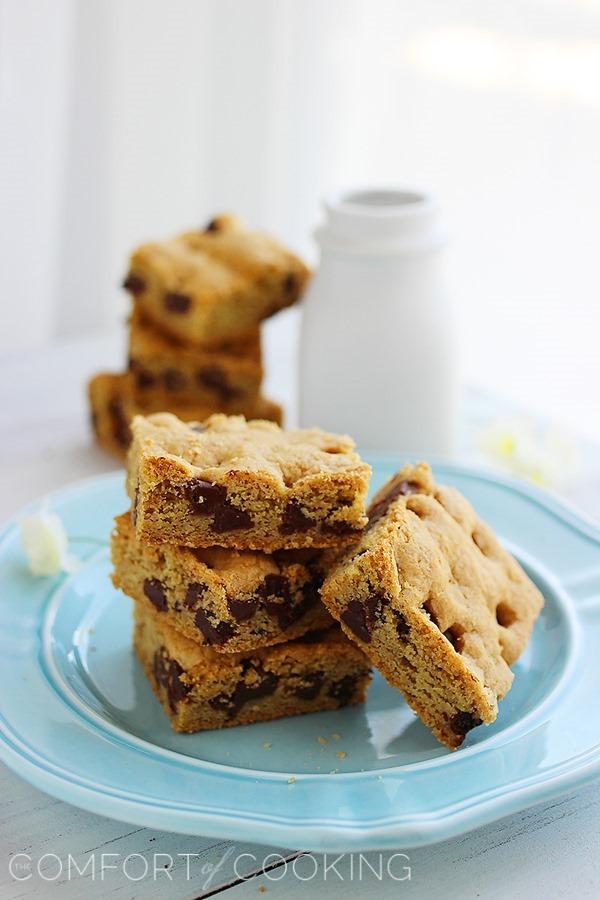 This weekend was all about chucking out the old to make way for the new!
Saturday brought our big, community-wide garage sale where we guzzled coffee, haggled here and there, and made a pretty penny for our no-longer-precious items…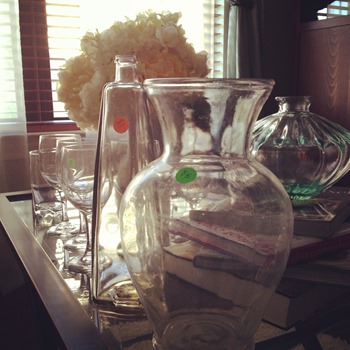 And Sunday brought boys, beer, and sledgehammers to help tear apart our backyard deck.
See ya later, woody! Time to build a better space for all those summer parties up my sleeve…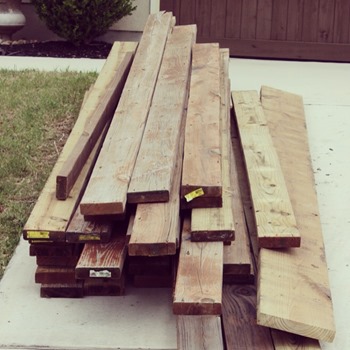 Basically, the weekend called for a cookie. But, zero energy to whip up cookies coupled with a need for chocolate (and NOW) put me in a predicament.
Enter the lazy girl's guide to cookie bliss…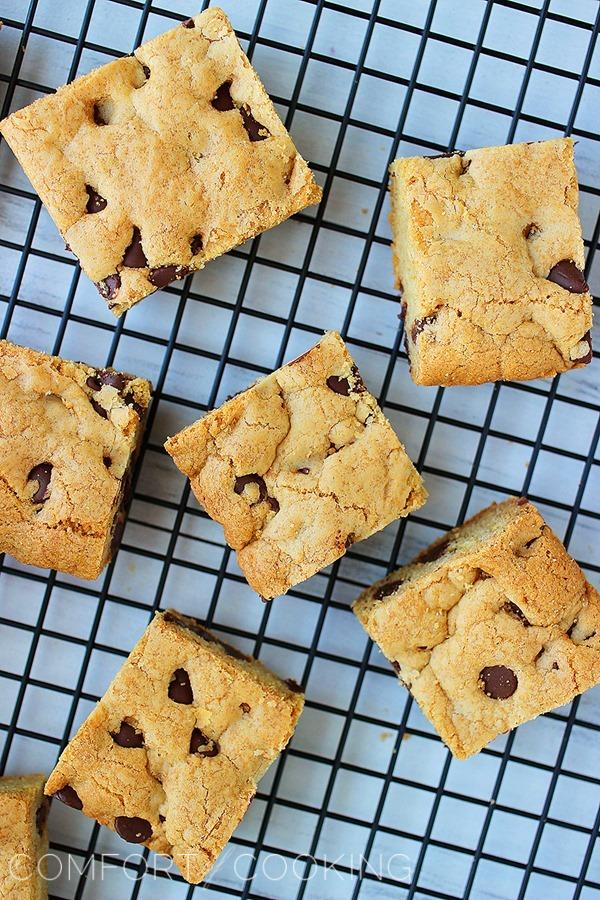 Mel's amazing recipe sent me straight to my cupboards once I saw how delicious hers looked. Soft and crumbly, with a bit of chewiness. Perfection in a 13×9 pan!
Because, seriously, who has time to wait for cookies?!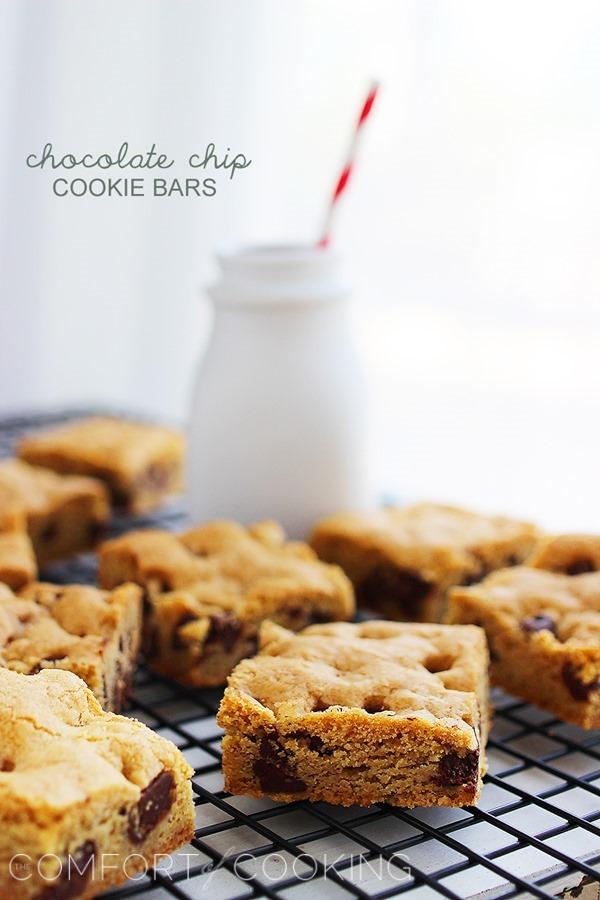 So, I got my cookie, the boys got the rest, and all was right with the world! I love a happy ending, don't you?
Make these cookie bars for everything. For parties, baby showers, yourself, your grandma, whatever! They're really totally incredibly awesomely amazing.
Would one more adverb convince you? Lovely!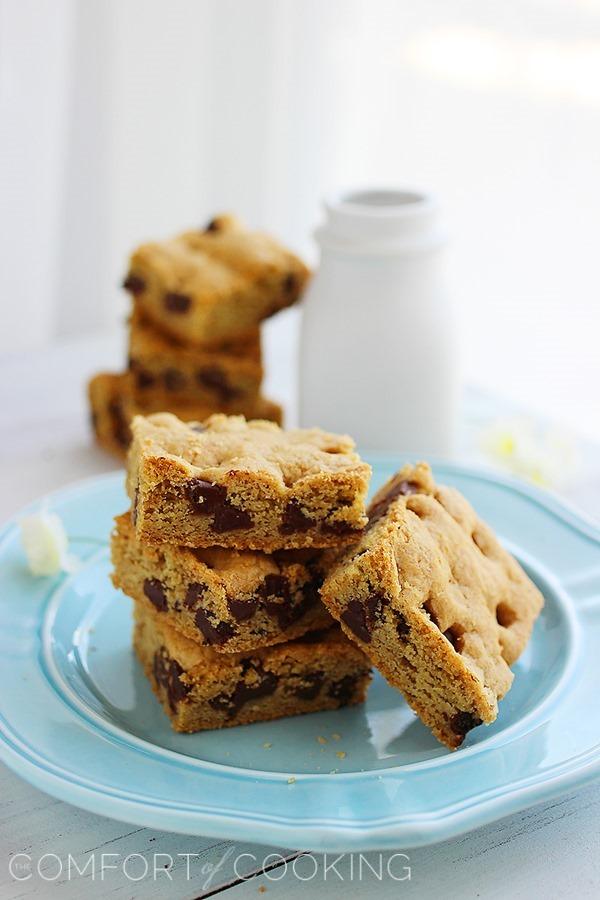 Soft 'n Chewy Chocolate Chip Cookie Bars
Ingredients
Nonstick cooking spray
2 cups + 2 Tbsp. all-purpose flour
1/2 teaspoon salt
1/2 teaspoon baking soda
12 tablespoons butter, 1 1/2 sticks, melted and cooled slightly
1 cup light brown sugar
1/2 cup granulated sugar
1 large egg
1 large egg yolk
2 teaspoons vanilla extract
1 1/2 cups chocolate chips, or any kind you prefer
Instructions
Preheat oven to 325 degrees F.
Adjust oven rack to lower-middle position. Line a 13x9-inch baking pan with aluminum foil and spray with nonstick cooking spray.
In a medium bowl, mix flour, salt, and baking soda together; set aside. In a separate large bowl, whisk melted butter and sugars in until combined. To the butter-sugar mixture, add egg, egg yolk, and vanilla; mix well. Using a rubber spatula, fold in dry ingredients until just combined; do not overmix. Fold in chocolate chips. Turn out batter into the prepared pan, pressing into an even, smooth layer with your hands.
Bake until bars are lightly golden brown, slightly firm to the touch, and edges start pulling away from sides of pan, 23-26 minutes. Let cool to room temperature in the pan. To remove bars, lift the foil overhang and transfer to a cutting board. Cut into 2-inch squares and serve.
Enjoy!