If you celebrate Christmas, chances are the saddest day of the year for you came shortly after the holiday. That's right – the day it came time to deconstruct your home of Christmas decorations and dismantle the tree. With that goes precious ornaments, fuzzy stockings, and candy canes. Lots of them. So, what to do with all of those tasty peppermint treats? Well, I think the above picture probably already clued you in!
These decadent and devilishly good candy cane brownies were a well deserved treat, since a girl needs to unwind after the sometimes stressful holiday season, after all! Using my simple recipe for Best Cocoa Brownies, these babies came together in no time, and the peppermint added a pleasantly fresh kick to this dreamy, delicious chocolate confection.
If you have some leftover candy canes, try these for yourself and you'll be glad you did. Then, let's all pretend to go back to eating our vegetables like good little resolution-keepers!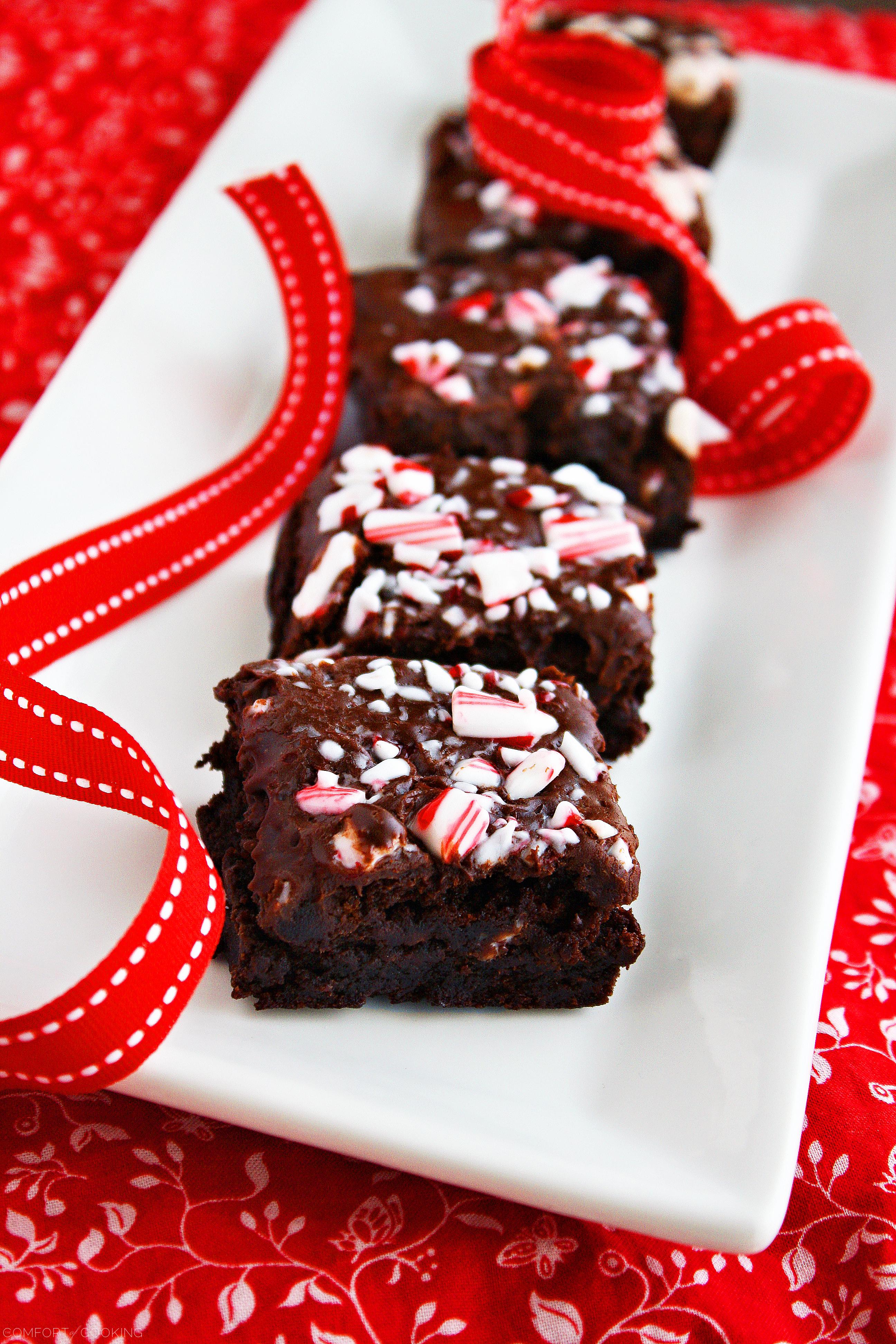 Peppermint Candy Cane Brownies
Ingredients
1/2 cup butter
1-1/4 cup white sugar
2 eggs
1 teaspoon vanilla extract
1/3 cup unsweetened cocoa powder
1/2 cup all-purpose flour
1/4 teaspoon salt
1/4 teaspoon baking powder
6 peppermint candy canes, crushed
Instructions
Preheat oven to 350 degrees. Grease and flour a 9-inch square pan.
Melt 1/2 cup butter. Remove from heat and stir in sugar, eggs and 1 teaspoon vanilla. Gently stir in 1/3 cup cocoa, 1/2 cup flour, salt and baking powder. Spread batter into prepared pan.
Bake in preheated oven for 28-30 minutes. Remove from oven and sprinkle with crushed candy canes. Cool for at least 15 minutes before cutting.
Enjoy!