Fluffy, cloudlike coconut macaroons are an easy to make, sinless sweet treat at only 50 calories per cookie!
If you've ever had a curiosity to try coconut macaroons, give in and just bake them up already! They're amazing. That is, if you like coconut and have a handful of basic ingredients at your fingertips.
They're incredibly easy, and though the batter looks a little gloppy at first, it creates a cloudlike cookie that's both chewy and light as air! Egg whites, flour, coconut, vanilla and sugar are all you need to create these fabulous, fluffy bits of cookie heaven.
Try these one-bite treats for your Valentine, or just to add something sweet to your countertops for anyone to grab! Coconut macaroons are adorable, quick to make and will definitely disappear even in the most coconut discriminating household… I guarantee it!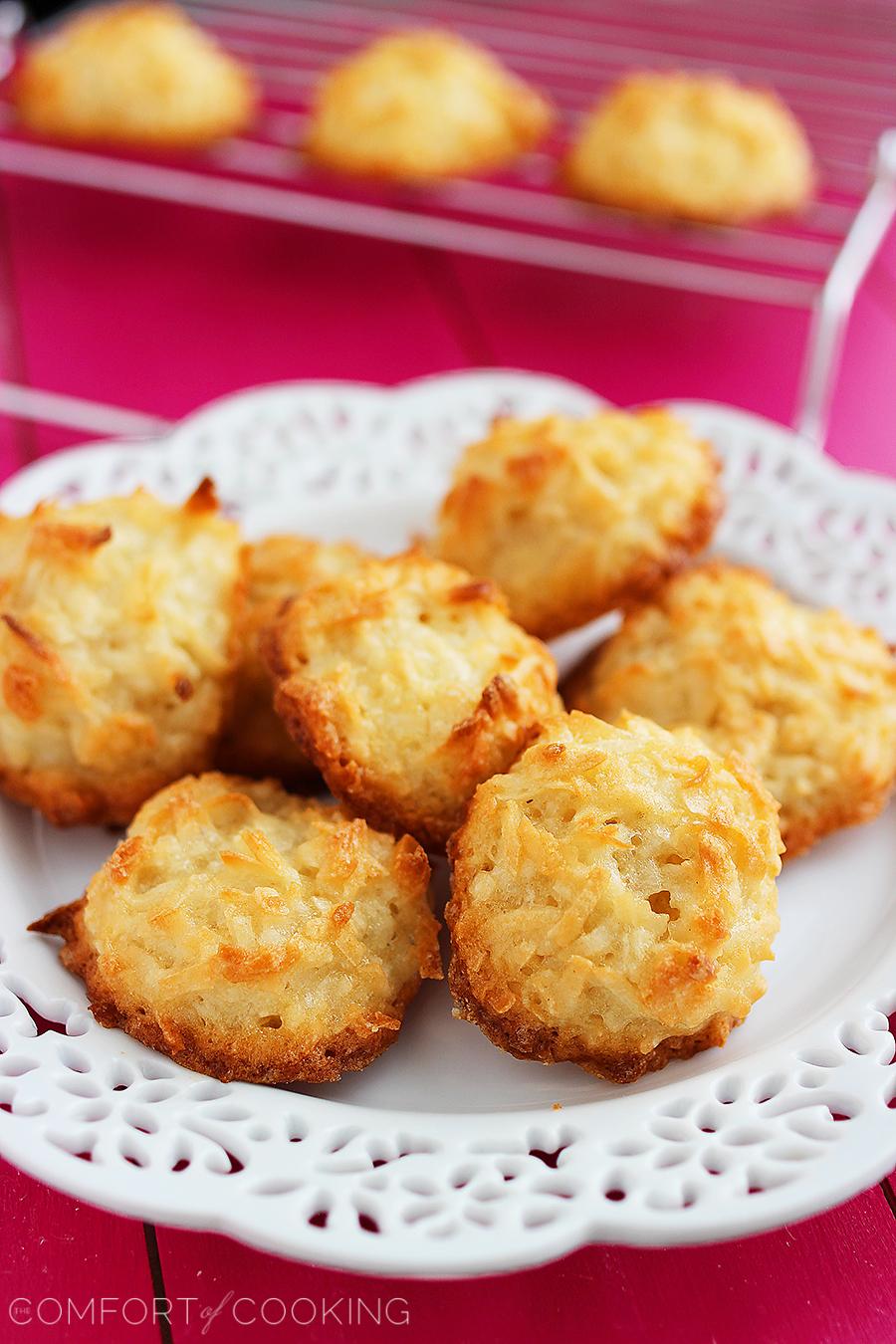 Easy Coconut Macaroons
Ingredients
1 1/3 cups flaked sweetened coconut
1/3 cup granulated sugar
2 tablespoons all-purpose flour
2 egg whites
1/2 teaspoon vanilla extract
Instructions
Preheat oven to 325 degrees F.
In a medium bowl, combine coconut, sugar and flour. Stir in egg whites and vanilla with a wooden spoon, mixing well. Drop by heaping 1/2 tablespoonfuls onto a baking sheet lined with parchment paper.
Bake for 18-20 minutes, or until golden brown. Let macaroons cool for 2 minutes before removing to a wire rack.
Enjoy!