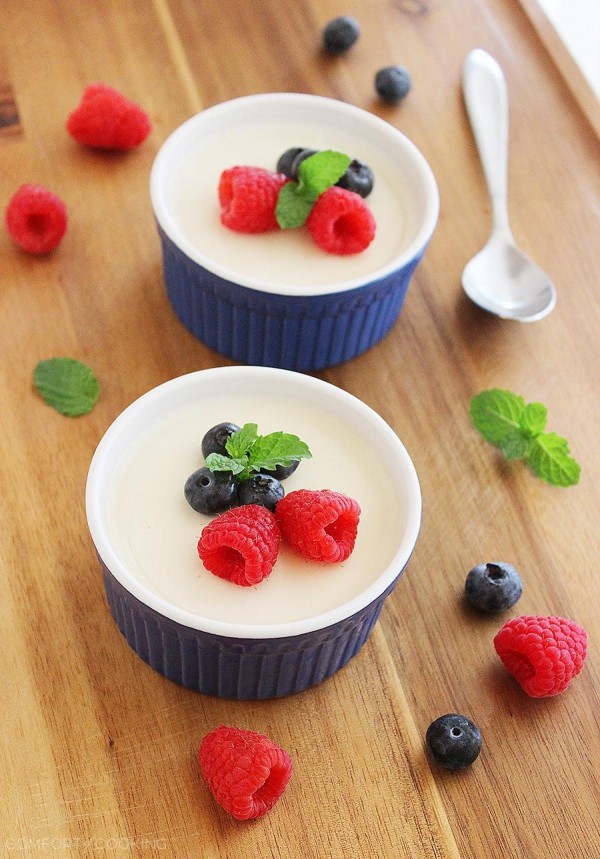 Where has this dessert been all my life?!
Simple as it may seem, I think my new favorite summer treat has been decided. And, since we're still in full-fledged, triple-digit-temps summer mode here in Texas, I think I'll help myself to a few more. To beat the heat, of course.
Panna cotta is a heavenly light, creamy Italian custard made with cream, milk, sugar and powdered gelatin. It. is. amazing. And incredibly easy to make, too. You can mix in any extract you like, but I think it's best flavored simply with vanilla and lemon. Serve it chilled with heaps of fresh berries, chocolate sauce, fruit coulis or chopped nuts. On a platter. With a glass of Prosecco. Please, thank you and goodbye now.
Sorry, were we supposed to share?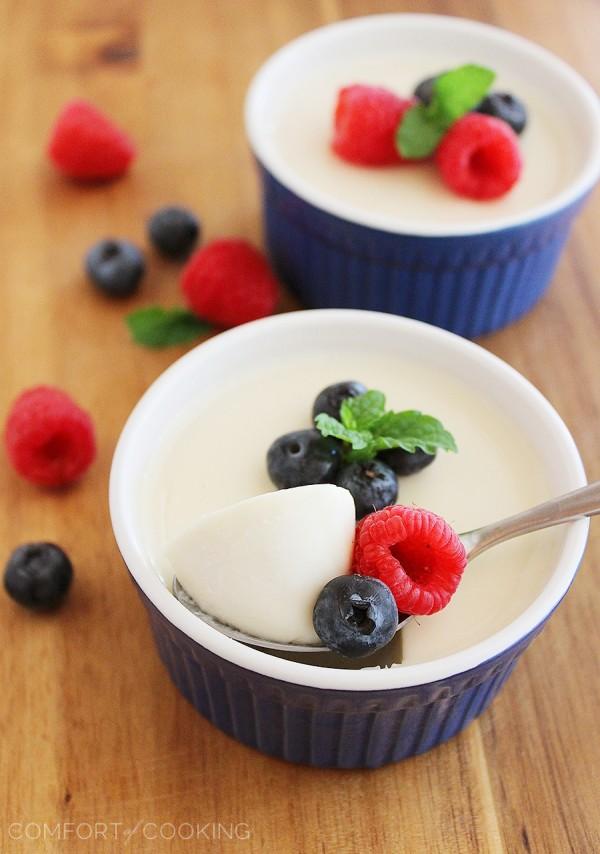 It's safe to say I'm obsessed. Panna cotta never previously grabbed my attention as a must-make recipe, but after one bite I was convinced. This stuff is gooood. Just 6 ingredients and 10 minutes is all it takes… and someone to share with. Or not share with.
Do you love whipped cream? You'll die for panna cotta. Do you like cheesecake? This one's for you. Do you need me to keep rattling on with analogies? I didn't think so.
Make it, eat it, love it, repeat. You're welcome!