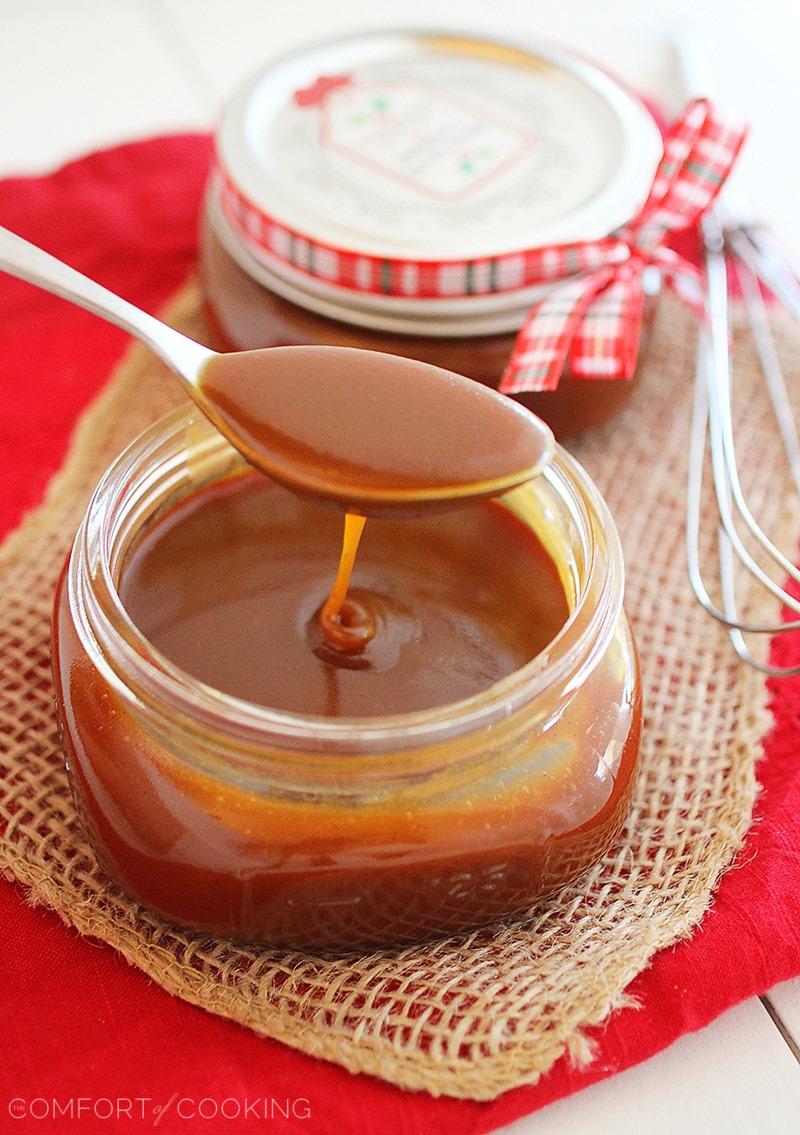 There's been a little devil on my shoulder lately. It's name? Salted caramel.
My cravings lately have ranged from super sweet to sickly salty, and back again. So, why not satisfy both urges at once with a couple drips of decadent caramel on my favorite ice cream? Because it's bad, you say? Well, I say it's the holidays and this little devil tells me okay, so bottoms up!
I'd drink this stuff if I could.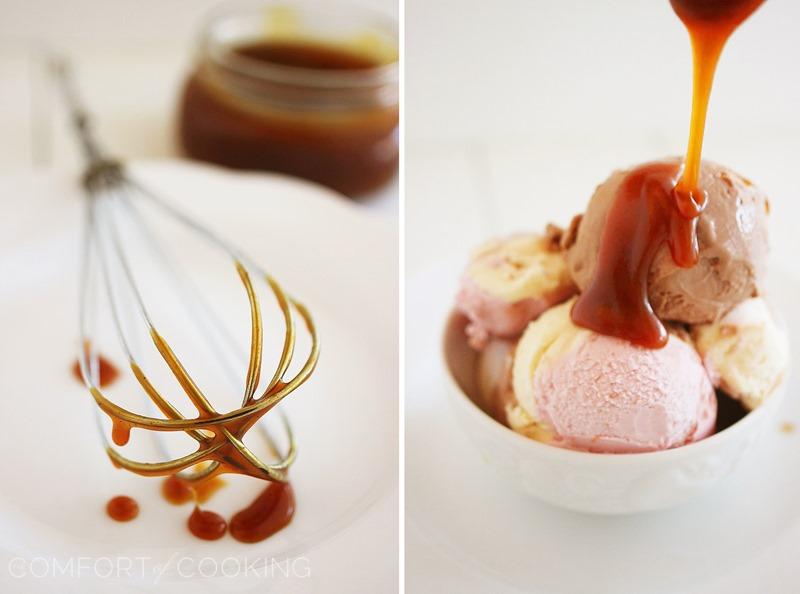 Leave out the salt if you wish, it's not integral to making the recipe work. But I'd say it enhances the sweetness of the salted caramel even more. This ooey gooey caramel is heavenly on top of any dessert you can dream of. It's also fine to use in any recipe that calls for it!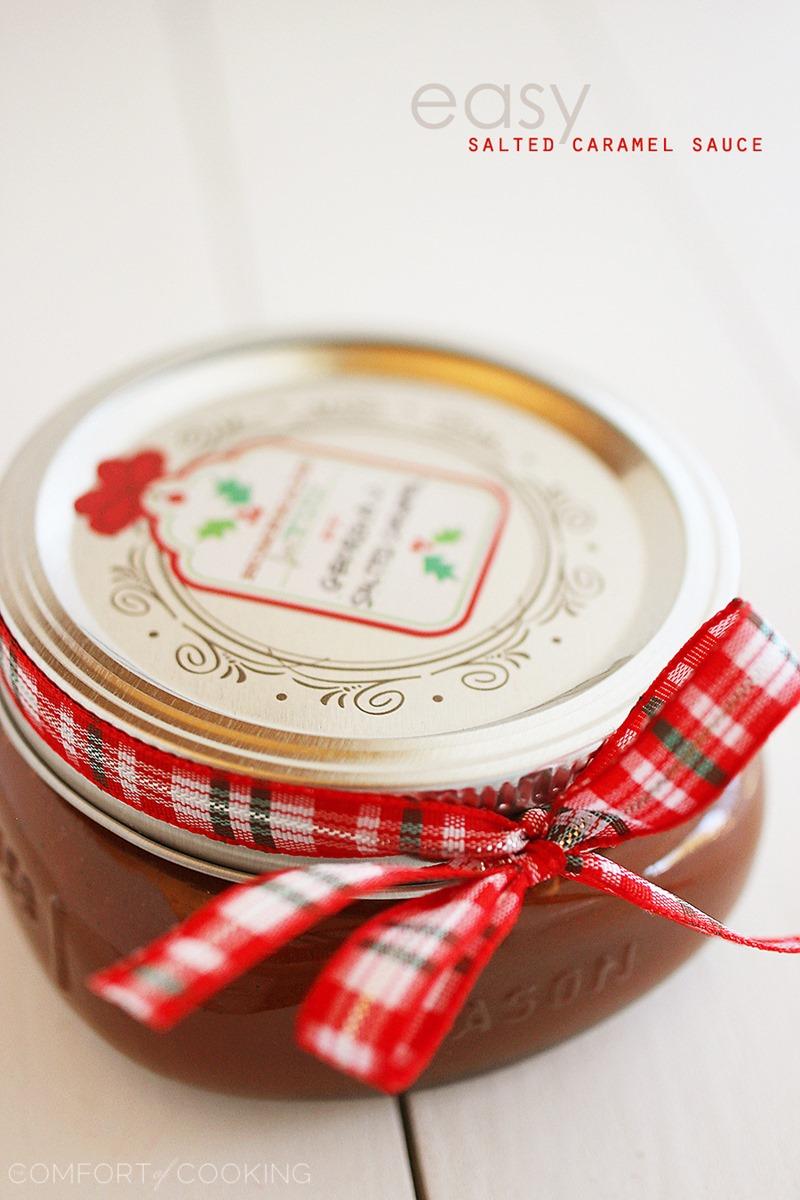 It's also kinda fun to fancy up a jar of it, give as a gift, and watch your friends and family swoon. Inexpensive, from the heart, and full of butter and sugar… just how I like it!
Packaged pretty with your lucky recipient's favorite snacks, this salted caramel would be a perfect gift for the sweet-lovin' ladies and dudes in your life! Under 10 minutes and just 5 pantry staples is all it takes. Regardless of whether you're gifting it, store it in jars and it will stay fresh for up to 2 weeks.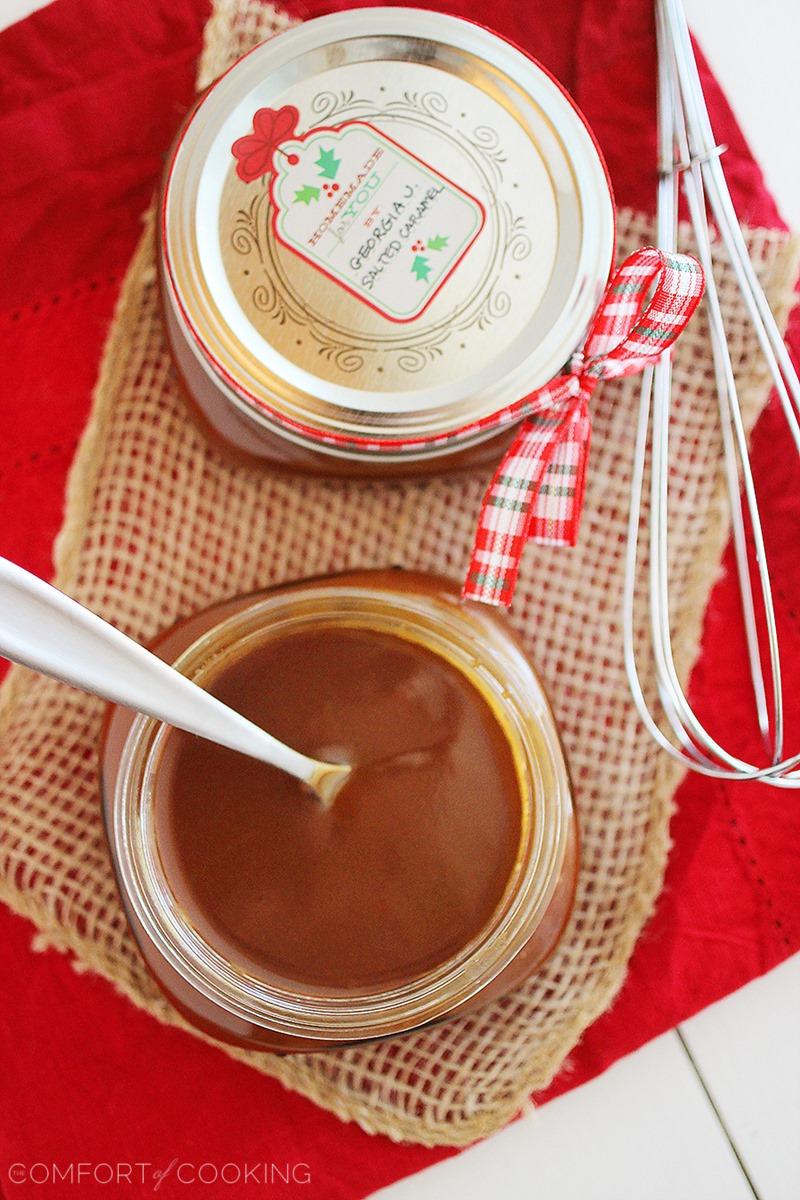 I also tossed in a little vanilla bean paste, but if you don't have any, vanilla extract will do. This really amps up the fragrance of this sticky sweet, melt-in-your-mouth sauce. Another fun tip – Add a splash of bourbon in place of, or in addition to, the water. I suggest 2 Tbsp. bourbon, 2 Tbsp. water. In a word: Incredible.
Serve this salted sauce over ice cream, with sliced apples, over cheesecake, or use in your favorite salted caramel desserts. However you enjoy it, I know you'll find it as spoon-lickin' delicious as we did!