Rich, chocolaty cookies topped with a decadent layer of caramel-coated pecans, coconut and chocolate chips? Yes, please. This soft and sweet cookie twist on the classic cake is so incredibly delicious and easy!
This post is sponsored for One2One Network on behalf of ACH Food. I am partnering with them as a Become a Better Baker Blog Ambassador.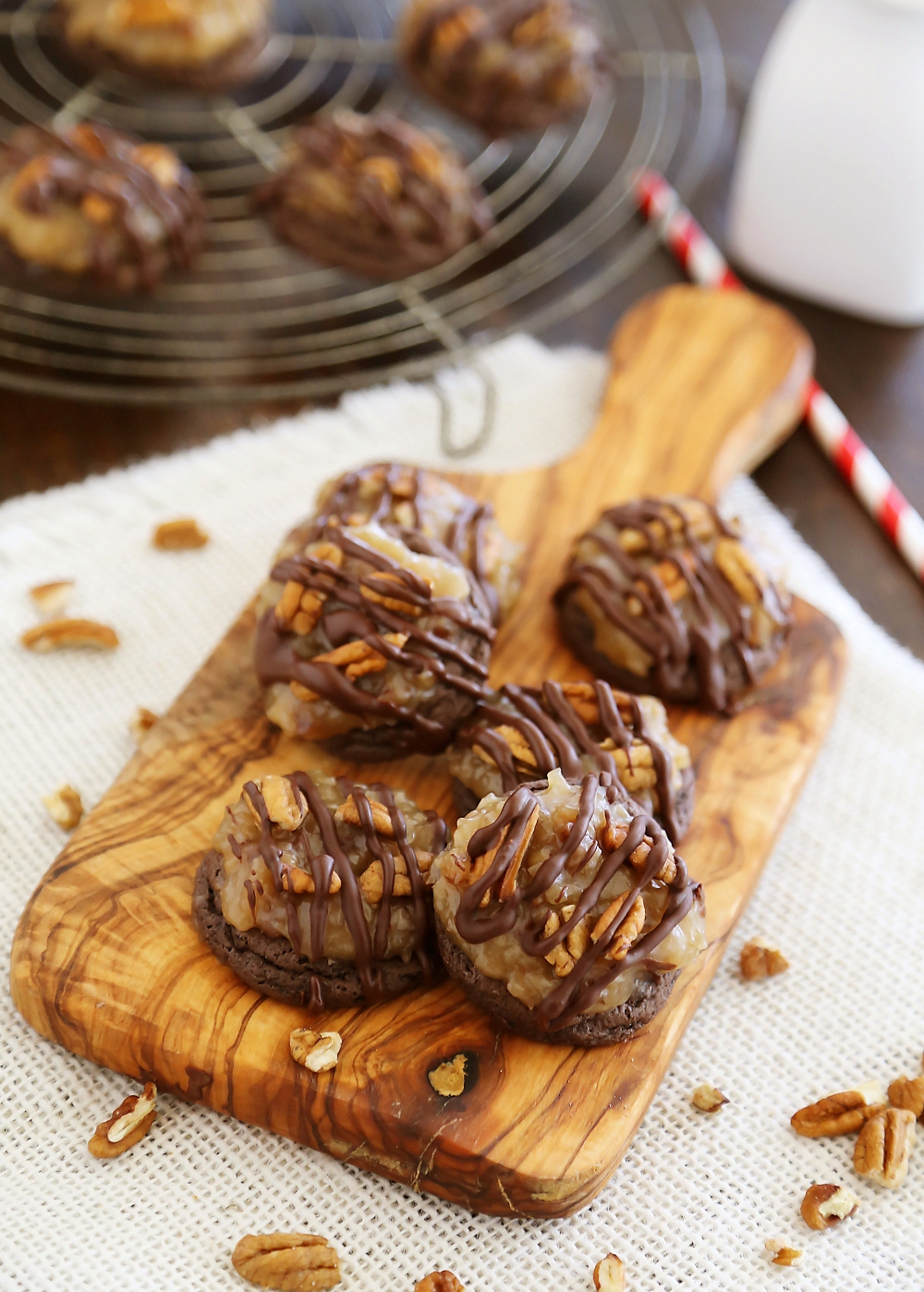 I don't remember the first time I had German chocolate cake, but I made sure it was definitely not the last. You could say it was love at first bite! The combination of sweet flaky coconut, crunchy pecans and creamy chocolate was irresistible, and it has remained one of my favorite cakes since my first forkful.
German chocolate cake has everything going for it, but constructing one layer-by-layer can be a hassle. That's why I love the idea of scaling down this decadent dessert into a more crowd-friendly size, with smaller portions and easier prep.
These cookies are the perfect party dessert! Savor these last weeks of summer entertaining, and end your parties and potlucks on a sweet note.