Classic broccoli and cheddar casserole with a topping of crushed croutons and crispy fried onions. Impressive for holidays and easy enough for weeknight meals!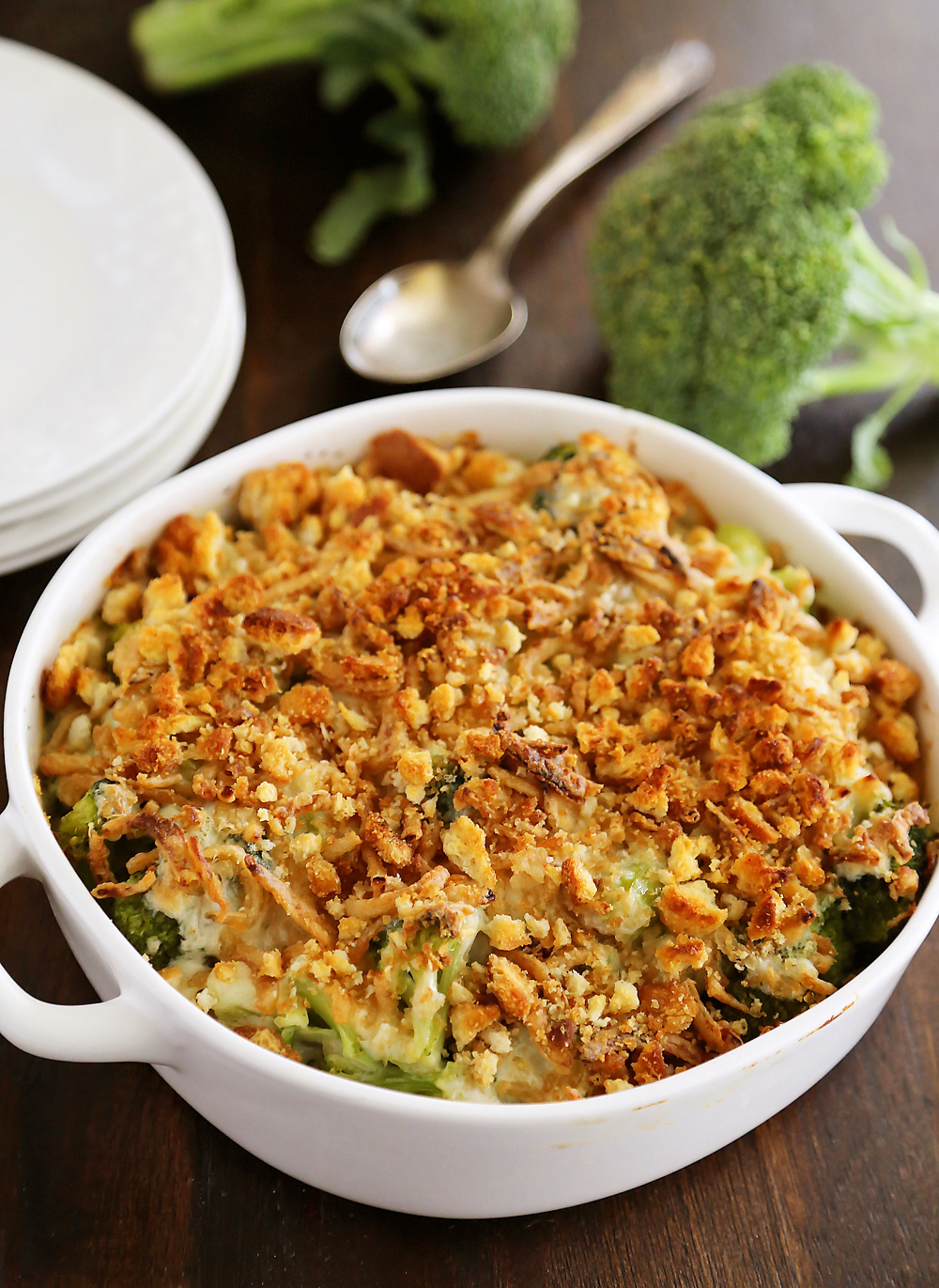 Though I wasn't devoutly religious growing up, we always celebrated Easter with great anticipation. Every year, I laid the silverware and layered the scalloped potatoes, helping my mom put on a great feast for anyone who would join us at the table. Since our extended family lived far away and we often visited them, this was the time of year they sometimes came to us. When they weren't able to, it was friends who were as close as family feasting with us. Either way, it was a great excuse to cook up an easy yet elegant Easter dinner!
The glazed ham may be the main event of most meals, but I really look forward to the scrumptious sides! My spring side dishes are simply seasoned but bursting with comforting, melt-in-your-mouth flavor. Just how we like them. And just like this oh-so-good broccoli gratin with gooey cheddar, nutmeg and crispy fried onions.
There's green in there, so it's healthy. Just go with it.