It's impossible to stop at one of these ooey-gooey zucchini pizza bites with molten mozzarella and mini pepperoni! They're a healthy, low-carb option for party snacking and weeknight meals!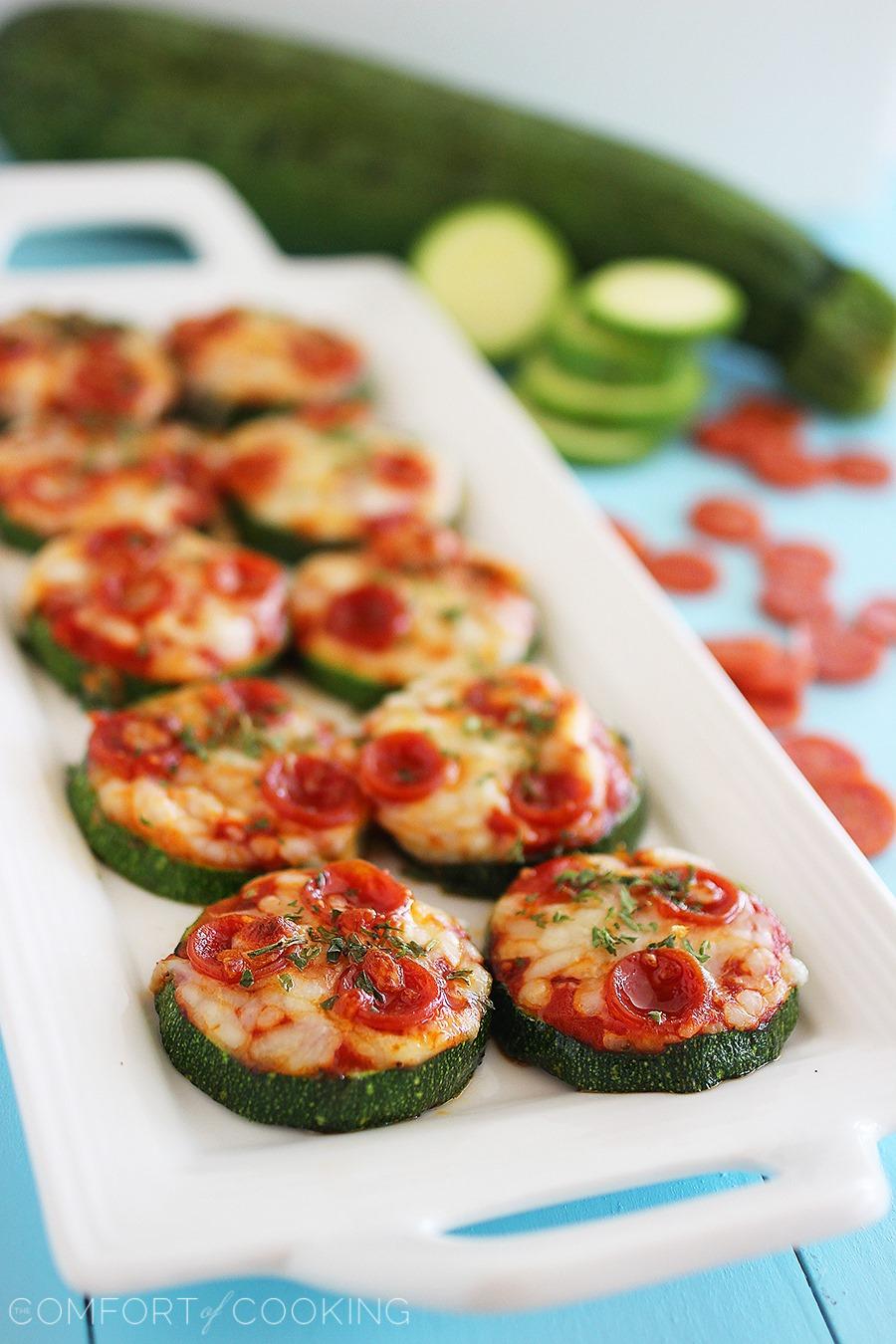 Whew, we made it through the week! Happy Friday, foodie friends – you did it! And to celebrate, today I have a delicious, ooey-gooey, impossible-to-stop-at-one treat for ya…
Yesterday morning, hubby and I hopped a plane from Texas to Washington D.C. for a little getaway. We're staying downtown to soak up all the rich history (mom, aren't you proud?), sights, sounds and good food the city has to offer.
Tomorrow, we're trucking up to my cousin's farm wedding in Pennsylvania for a big, happy family reunion and lots of celebrating. I'm just about to jump outta my skin I'm so excited to be here and spend time with family and friends I haven't seen in years!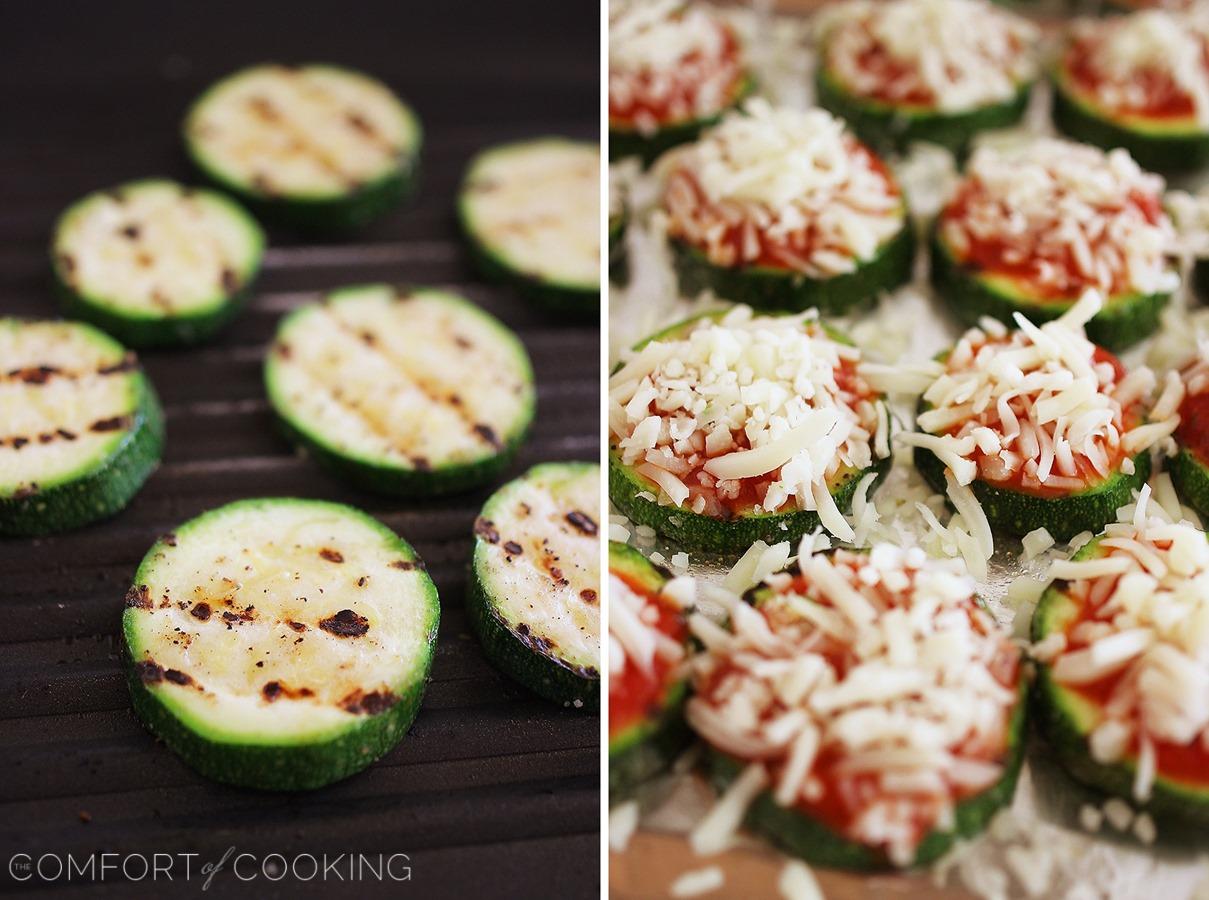 So, let's celebrate the little things with these sinfully good, but plenty healthy, zucchini pizza appetizers! Aren't they just the cutest mini appetizers you ever did see?
Totally worth throwing a party just so you can serve 'em up and wow your friends, in my opinion…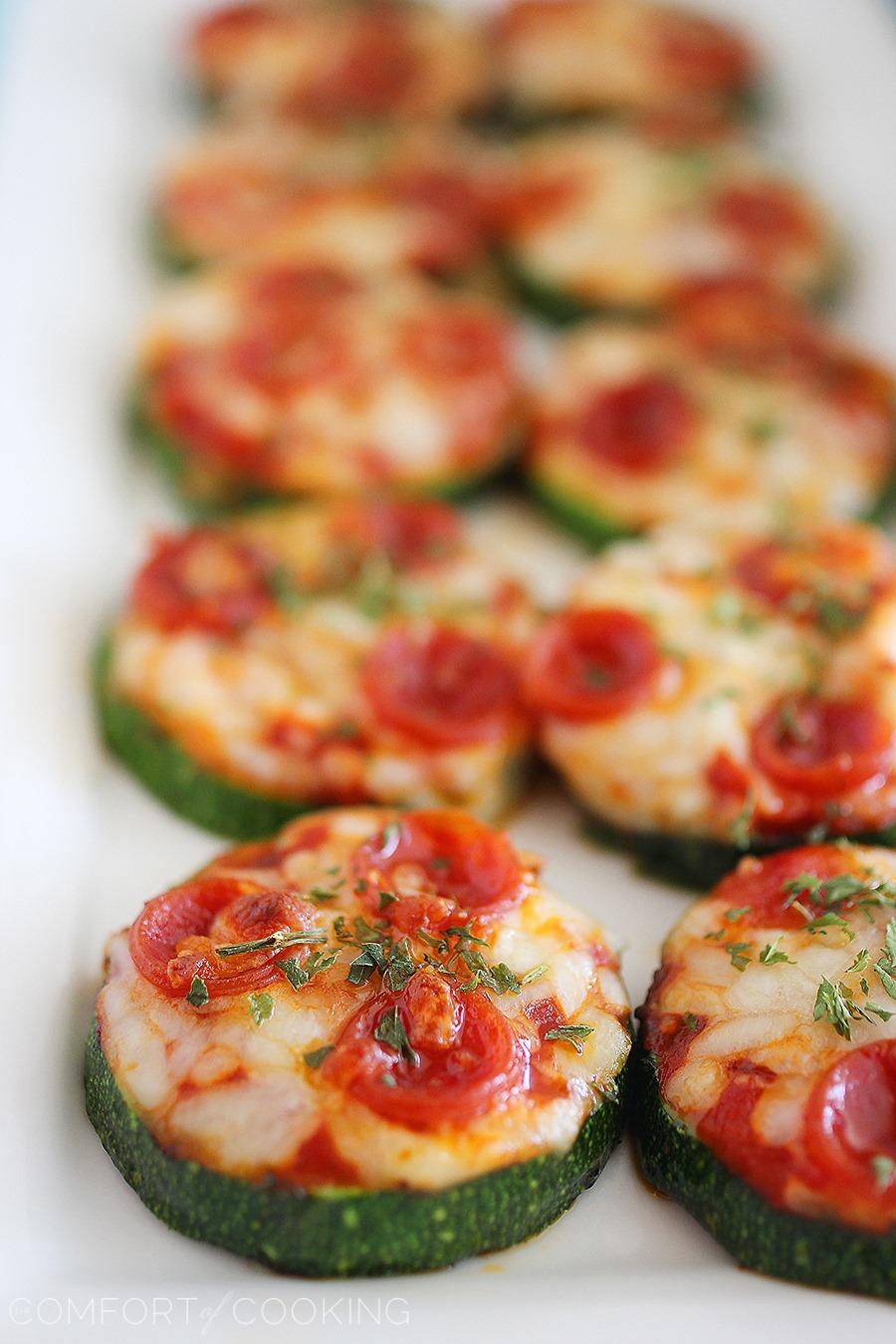 Just after I made these, Mark began watching me impatiently as I was perfecting these pizzas and snapping photos, wondering when I'd be done and he could get to devouring! I should have known he wouldn't share. He ate the whole plateful for lunch, leaving the lowly cook without a scrap!
… Minus a couple I had snagged while he wasn't looking. I had to make sure they were delicious enough to share with you, after all!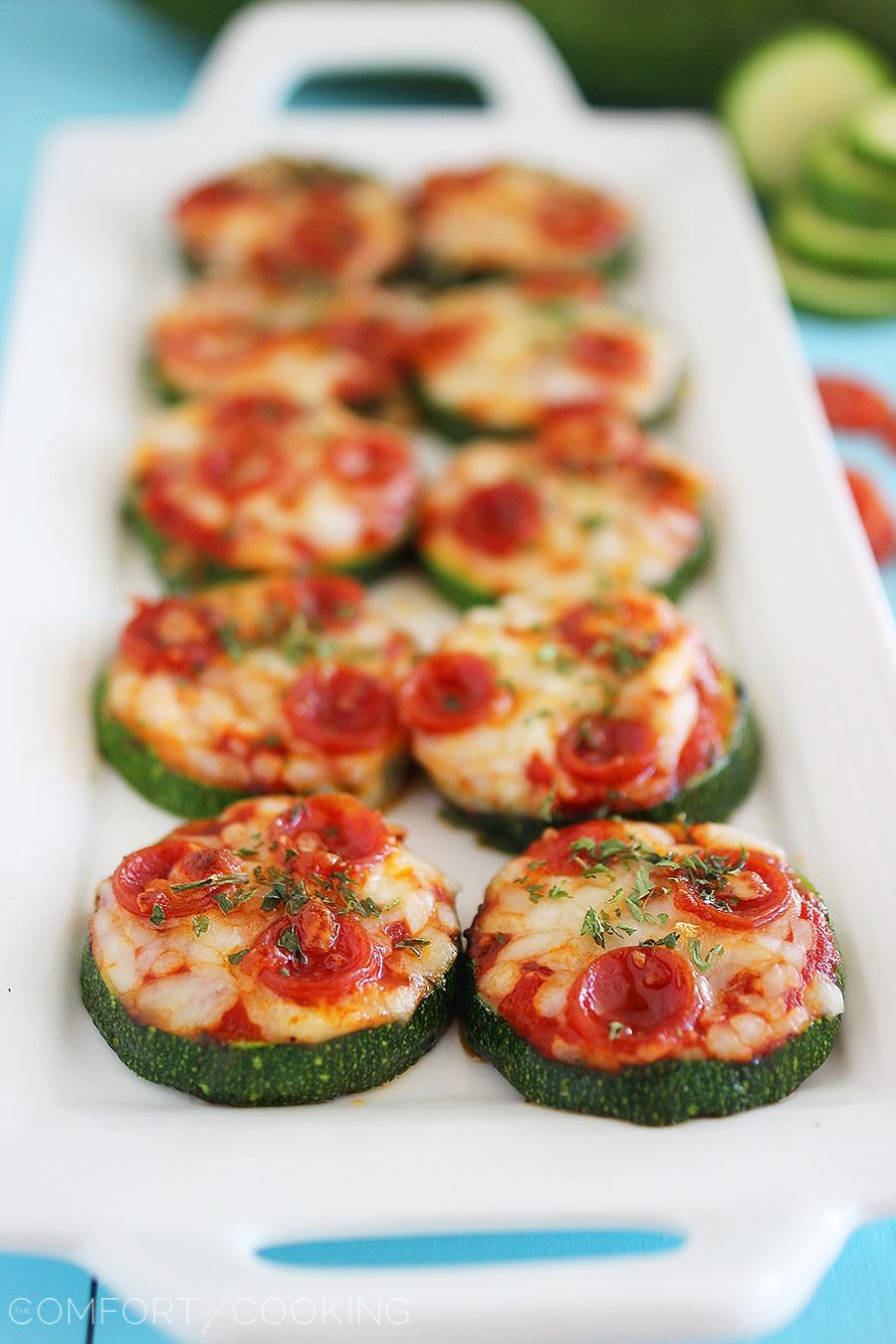 Well, let me tell you… I wanted MANY more bites than just a few! These zucchini pizzas are incredibly addictive, perfect for parties and taste so much like a real (little) pizza that you won't even miss the crisp crust. The bubbly sauce rests under molten, gooey mozzarella, and topped with mini pepperoni and a pinch of Italian seasoning, each bite is a little bit of bliss!
Now go surprise your friends and turn up to your next get-together with a plateful of these adorable, scrumptious pizza bites. They're gonna love 'em, I guarantee it!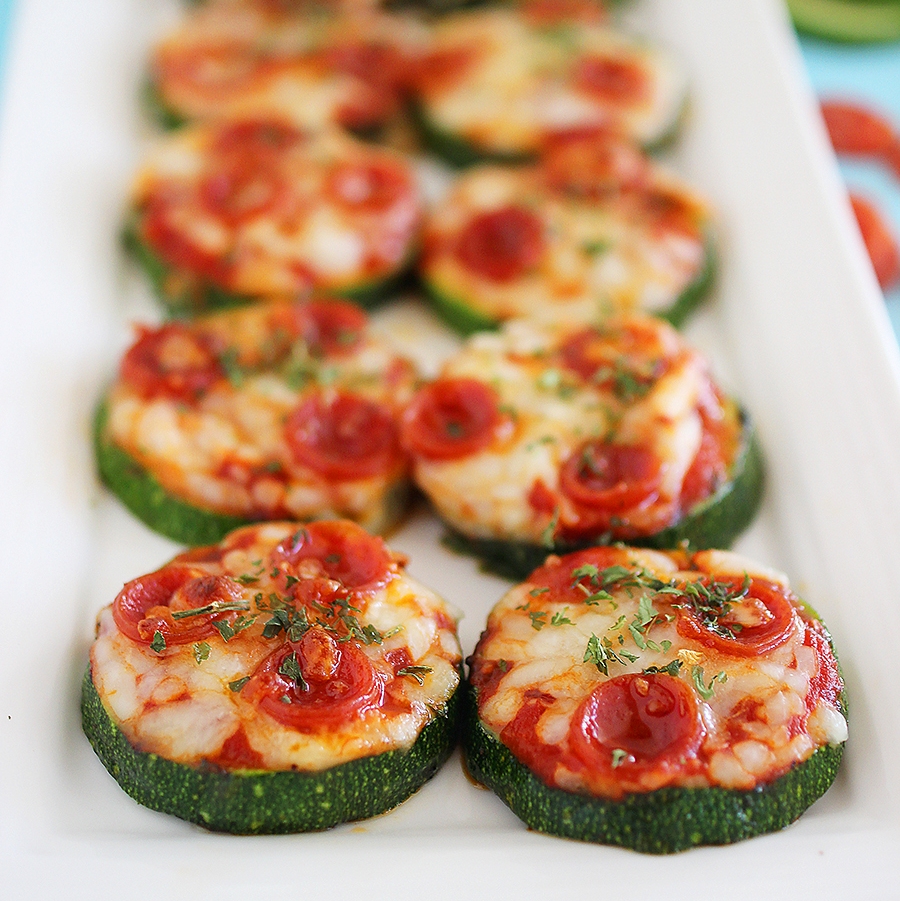 Zucchini Pizza Bites
Ingredients
2 large zucchini, cut into 1/4-inch thick rounds
Nonstick cooking spray
Kosher salt and freshly cracked pepper
1/4 cup marinara sauce
1/2 cup shredded part-skim mozzarella
1/4 cup mini pepperoni pieces, optional
Italian seasoning, for sprinkling
Instructions
Spray both sides of zucchini rounds lightly with nonstick cooking spray. Sprinkle with salt and pepper. Broil or grill the zucchini rounds (I used a grill pan set to medium-high) for 2 minutes on each side.
Place cooked zucchini rounds on a large lined baking sheet. Top with small amounts of sauce, cheese and pepperoni pieces, if desired. Broil for an additional 1-3 minutes, or until cheese is melted, careful not to burn. Sprinkle with Italian seasoning and serve warm.
Enjoy!