Smooth & creamy white bean avocado hummus and homemade pita chips make this the perfect party snack!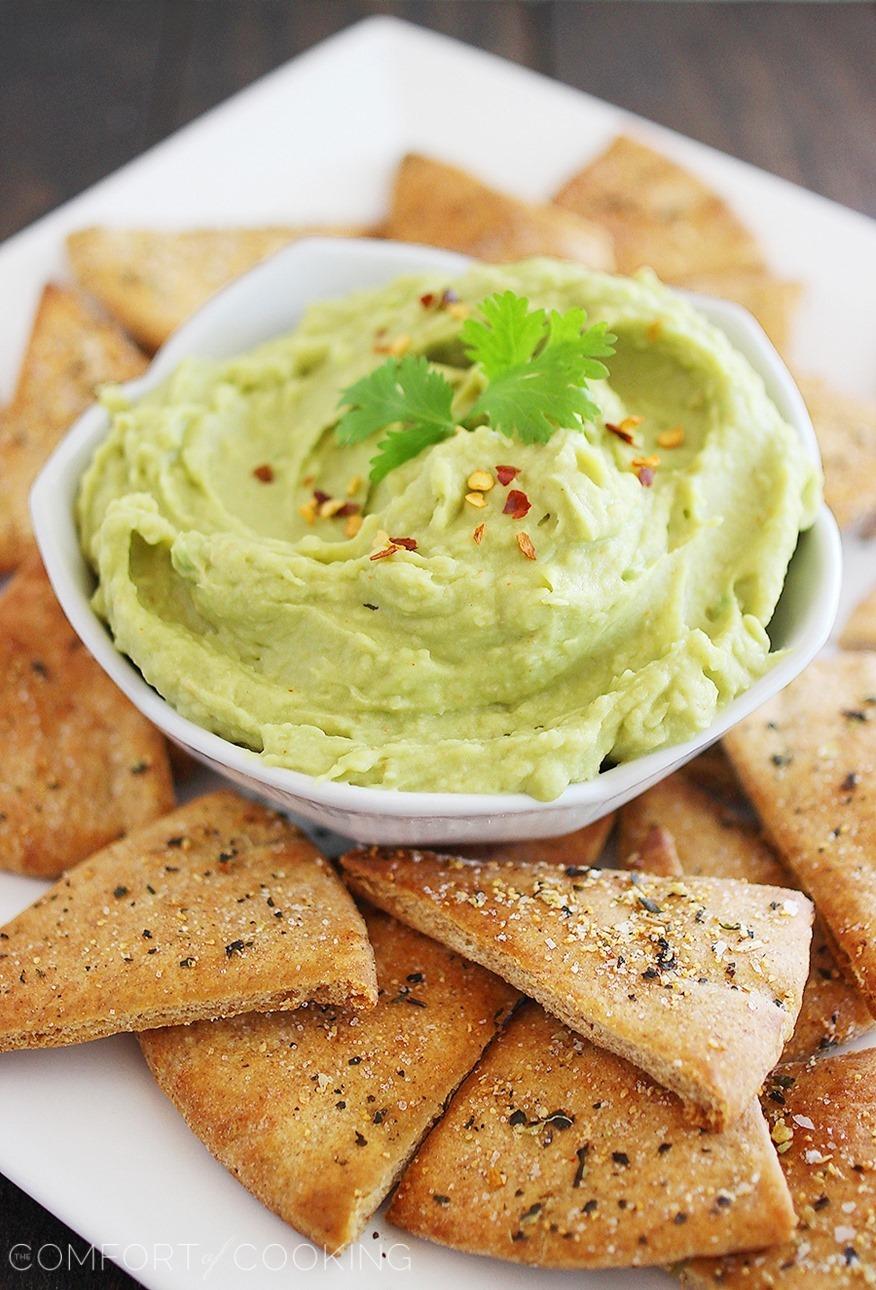 As often as I can sneak olives and artichokes and feta into our meals, I do! We love Greek in this house, but my hubby is somewhat reluctant when it comes to those fabulous, fresh Mediterranean cooking staples. Like I always say, though, if I wrap it in paper-thin proscuitto or a hunk of fresh mozzarella, the man will eat anything.
Giving your pet a pill covered in peanut butter come to mind, maybe?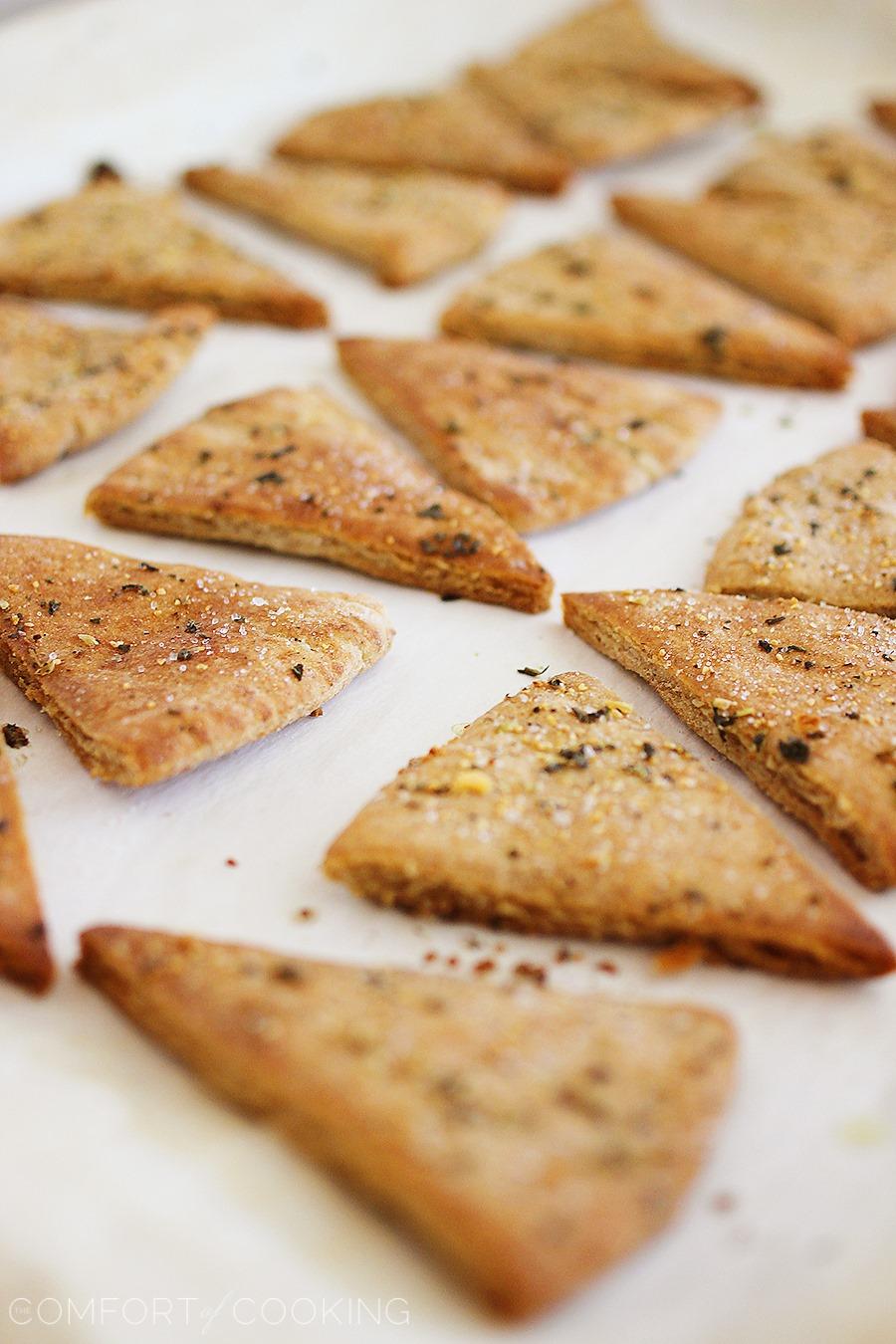 One thing that NEVER takes convincing, though, is avocado. We both eat it by the spoonful and enjoy it on nearly every salad, soup and spicy chili. Avocados are well loved in this house. We even risk life and limb for them!
So, instead of going the traditional hummus route, I decided that a simple mixture of white beans, lemon juice and his favorite fleshy fruit fit the bill perfectly for an early dinner "nosh" before our poker party.
A little spice from cayenne pepper and a sprinkle of crushed red pepper flakes kicks this mouthwatering Greek-Mexican dip up a notch! It's definitely become my new definition of creamy, dreamy deliciousness in a bowl. Those poker playing boys are lucky I didn't take the whole thing upstairs and hog it all to myself!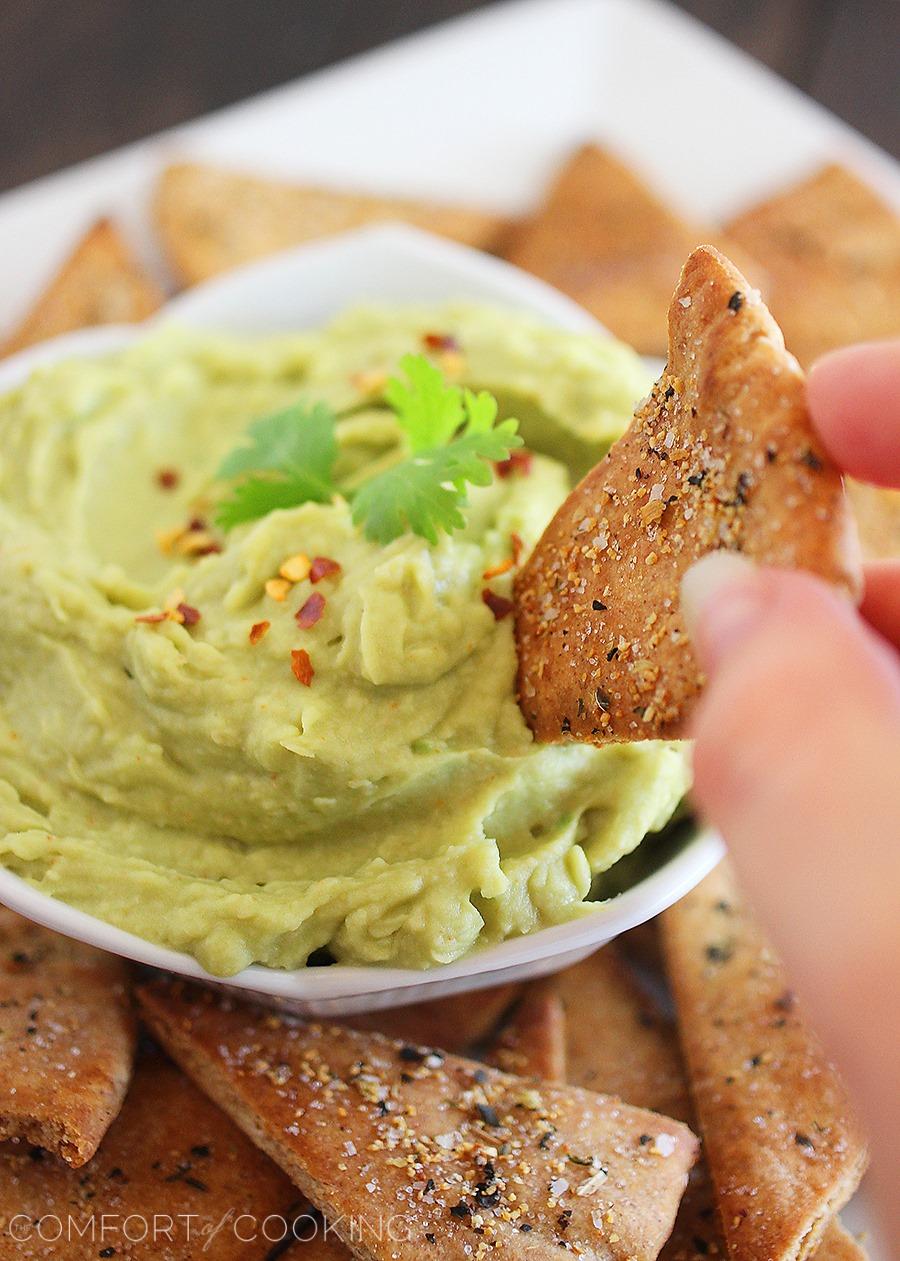 Served with homemade whole wheat pita chips for a garlicky, crispy crunch, this dip was deeee-vine. I mean, don't you just want to dive into that bowl? If I could take a few laps and eat my way through, life would be alright, I tell ya.
As a delicious addition to your next Greek or Mexican night, or for any party that calls for something quick and easy, this healthy avocado hummus will totally hit the spot. It's so fresh tasting and goes fabulously with a glass of chilled white wine!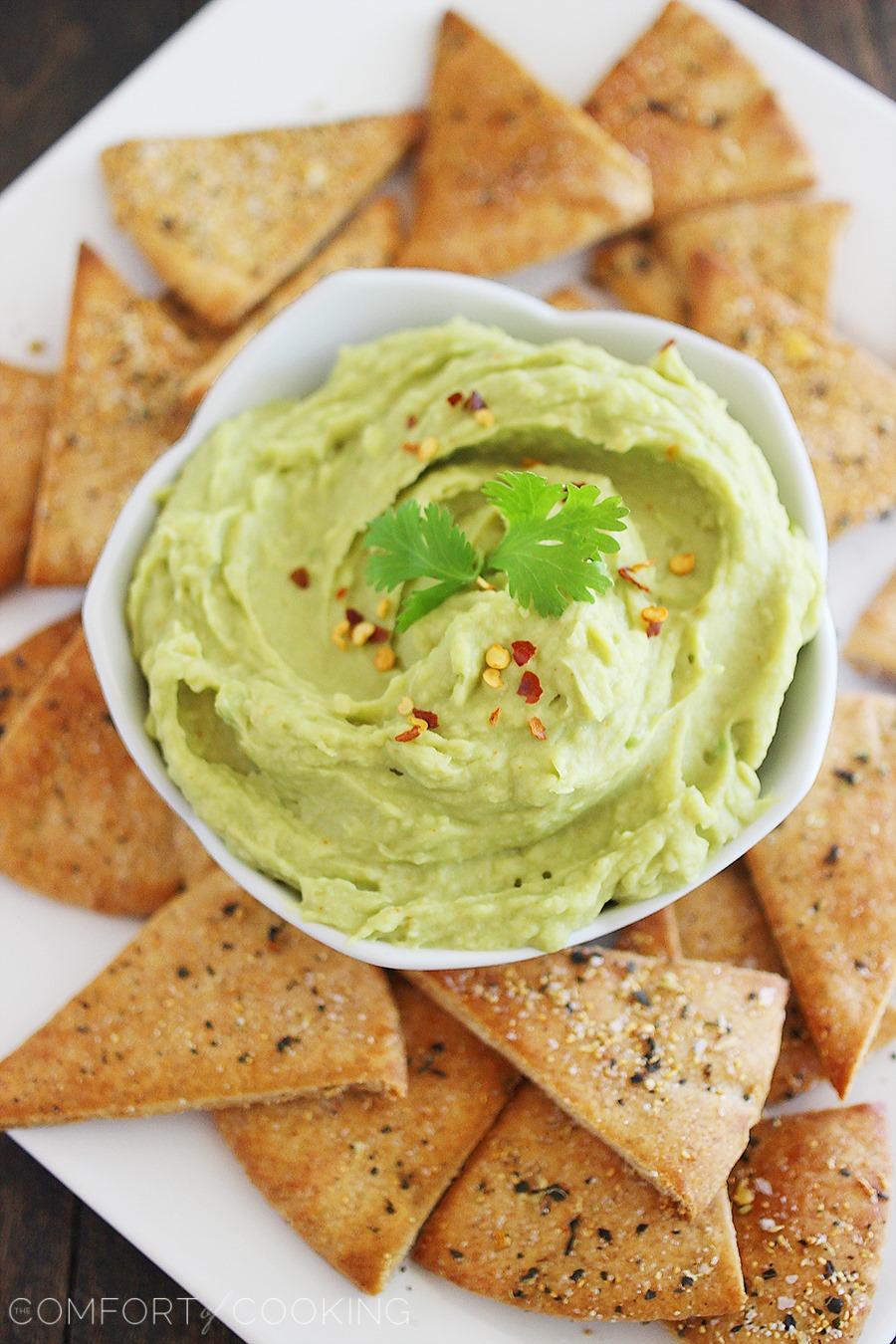 Avocado Hummus + Whole Wheat Pita Chips
Yield:
1 1/2 cups dip // 24 chips
Ingredients
For avocado hummus:
1 15 oz. can white beans, drained and rinsed, (I used cannellini)
1 avocado, cut into chunks
Juice from 1 lemon
1 Tablespoon + 1 teaspoon olive oil
1/2 teaspoon sea salt
1/4 teaspoon cayenne pepper
Pinch of crushed red pepper flakes and fresh cilantro, optional
For pita chips:
3 whole wheat pita bread pockets
2 Tablespoons olive oil or melted butter
1/4 teaspoon Greek or Italian seasoning
1/4 teaspoon garlic salt or garlic powder
1/8 teaspoon black pepper
Salt, for sprinkling
Instructions
For avocado hummus:
Combine all ingredients in a food processor or blender. Blend until smooth. Taste and adjust seasoning as desired. If dip is too thick for your taste, blend in a little more oil or lemon juice. Cover and refrigerate until ready to serve.
Before serving, top with a pinch of crushed red pepper flakes and cilantro, if desired. Serve with pretzels, crackers or pita chips (recipe below).
For pita chips:
Preheat oven to 400 degrees F. Prepare a large baking sheet lined with foil or parchment paper.
Cut each pita bread pocket into 8 triangles. Place triangles on baking sheet.
In a small bowl, whisk together oil, Greek seasoning, garlic salt/powder and pepper. Brush each triangle with oil mixture. Lightly sprinkle with salt (use a little extra if you're using garlic powder instead of garlic salt).
Bake for 6-8 minutes, or until lightly browned and crisp, careful not to burn.
Enjoy!