The best potato gratin I've ever made, and so easy! Deliciously rich and creamy, with fragrant garlic and paper thin potatoes that melt in your mouth. It makes the perfect elegant side to steaks, roasts and baked chicken or pork.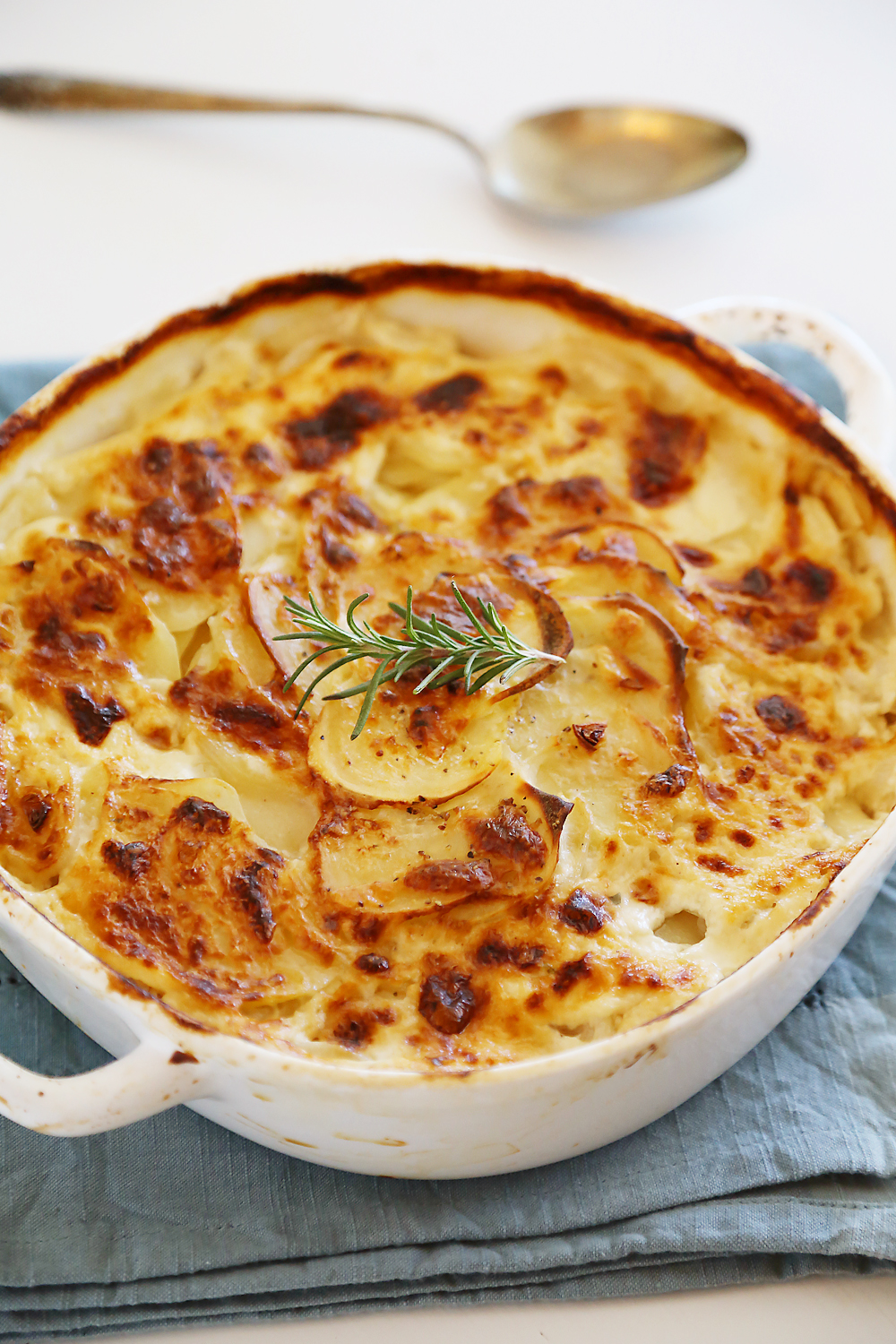 Otherwise known as, the most scrumptious side dish on planet Earth. It's a plain and simple fact. And even if your main dish is plain and simple (see: store-bought rotisserie chicken), it can make you look like you put in a helluva lot of effort. Which you did, sort of, because thinly slicing potatoes is somewhat laborious, y'all.
Potato gratin is a dish I usually reserve for special occasions and holidays, as it beautifully flanks a roasted turkey or beef tenderloin. It really is so simple to make, though, and fun to get others involved. And by involved I mean, make them slice the potatoes on that razor sharp kitchen gadget thingy.
Sorry, sous chef!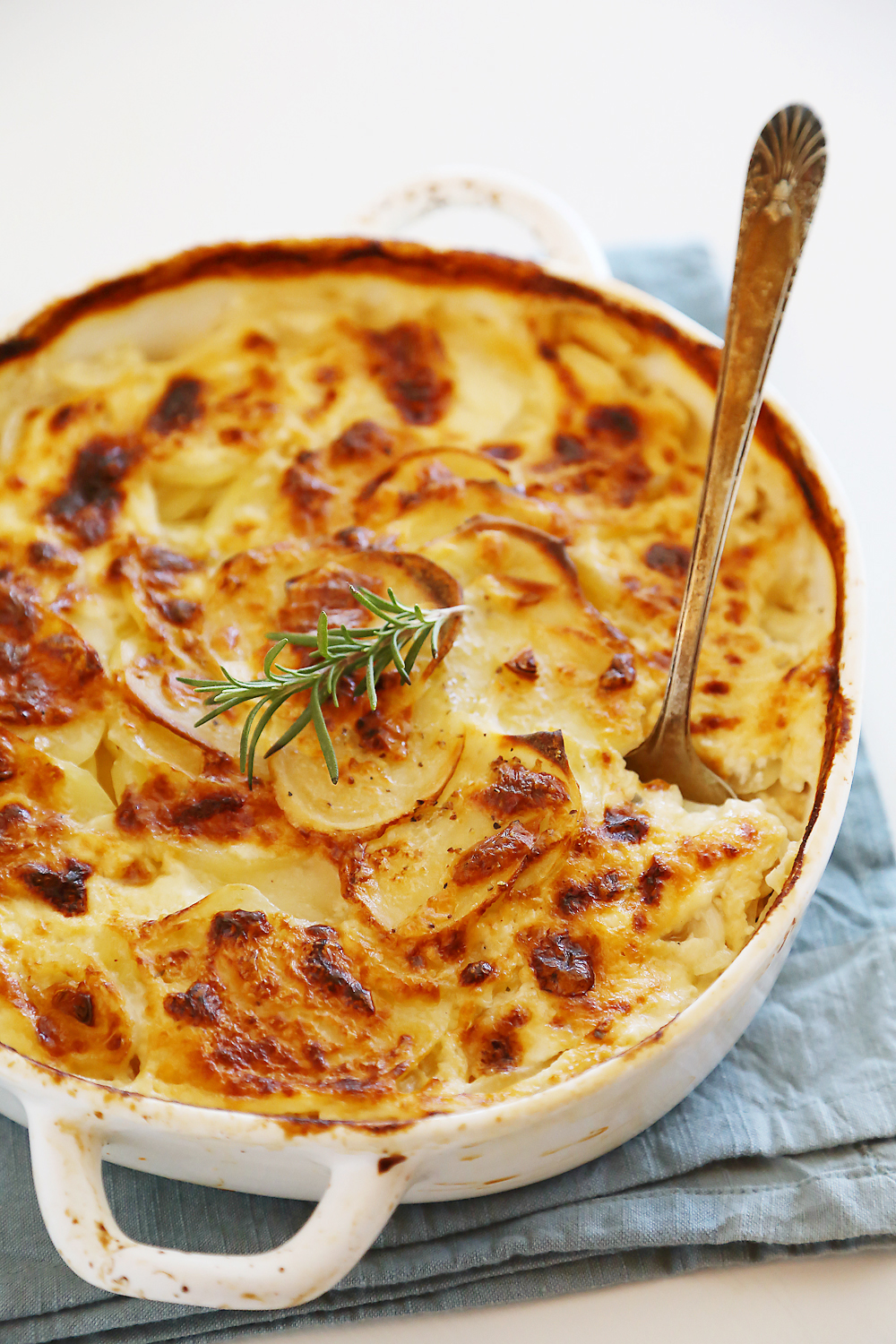 A potato gratin truly is the greatest side dish you can make to impress, without putting in much effort at all. Or, even if you don't need to impress, just make this anyway. Because you deserve something wonderful to eat. And potatoes and cream and cheese are always a good idea. You probably have them lying around anyway!
Even though the recipe is heartbreakingly simple, I'll give you the speedy version: Thinly slice two pounds of potatoes and chuck them in a big bowl. Whisk a mixture of milk, half-and-half, goat cheese, garlic, flour and a few seasonings. Layer your potatoes in the bottom of a greased baking dish, then pour over the milk mixture. Layer, pour, layer, pour. You get the idea! You're basically building a tower of tasty, creamy potato goodness, and it will become so tender in the middle and crispy on top. The amazing garlic aroma is just the cherry on top.
Say hello to potato perfection! Cook it, eat it, love it.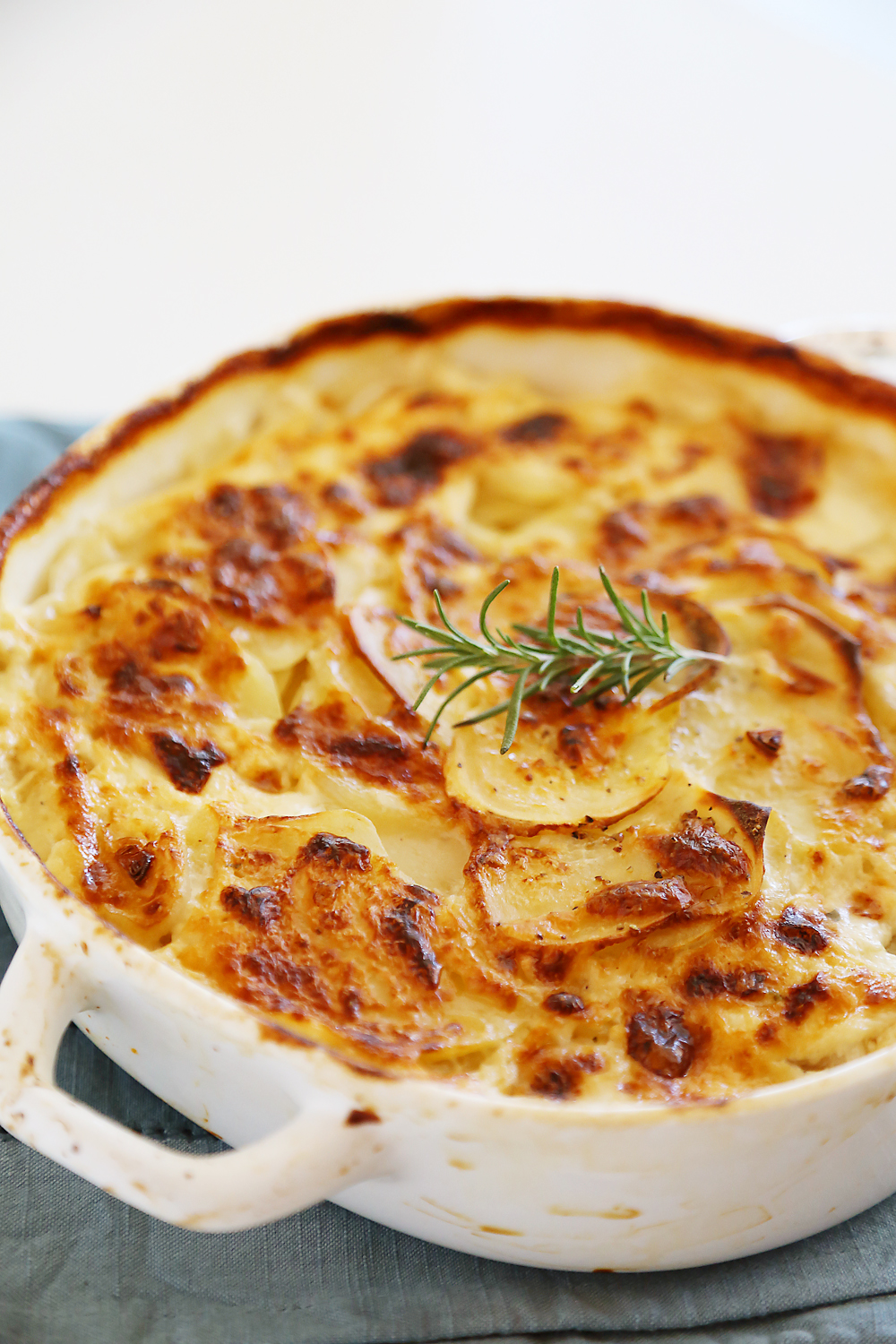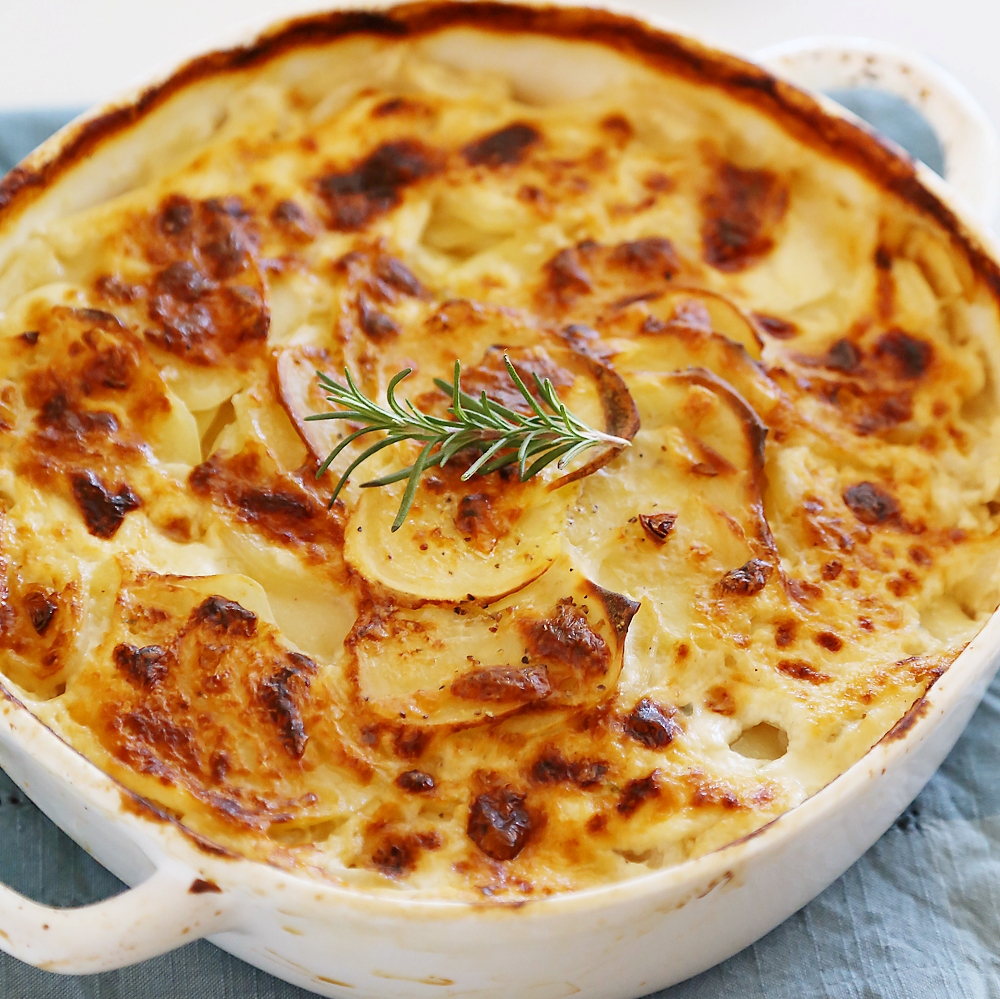 Garlic Potato Gratin with Goat Cheese
Ingredients
1 cup half-and-half
1 cup milk, any kind
1/2 cup (4 oz.) goat cheese
1 garlic clove, minced
1 Tablespoon all-purpose flour
1 teaspoon kosher salt
1/4 teaspoon black pepper
1/8 teaspoon ground nutmeg
5 cups thinly sliced peeled Yukon gold potato, (about 2 1/2 pounds)
Instructions
Preheat oven to 400 degrees F.
In a large bowl, whisk half-and-half, milk, goat cheese, garlic, flour, salt, pepper and nutmeg. Arrange potato slices in a single layer in a medium greased baking dish. Pour 1/4 of the milk mixture over top, then layer potato slices and add another 1/4 of the milk mixture. Repeat with remaining potato slices and milk mixture until you reach the top of the dish.
Bake for 1 hour and 10 minutes, or until potato gratin is tender and bubbly.
Enjoy!