This easy orzo is buttery and tangy, with bright lemon flavor and fresh parsley. It makes the perfect side to grilled, baked or roasted meats and fish!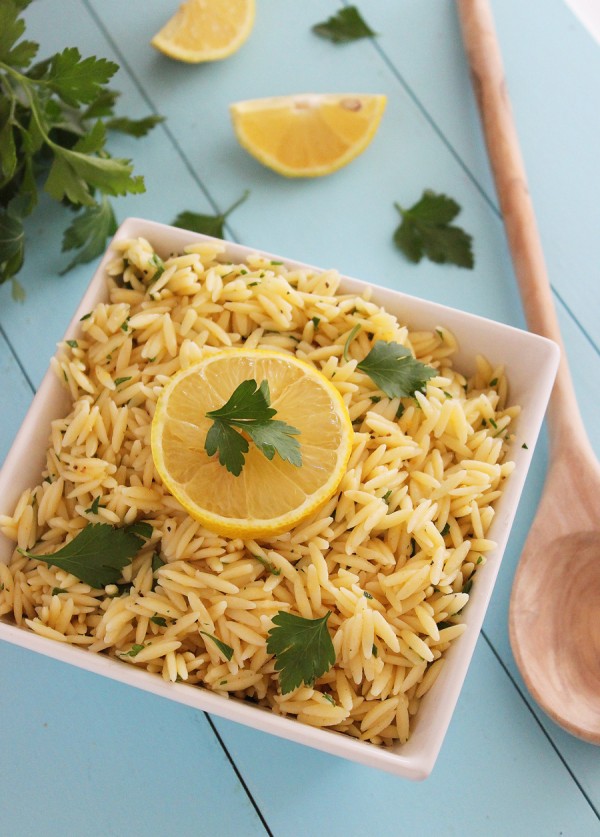 I got into a funk over Christmas, and I'm just creeping out of it lately. It was kind of like a I'm-eating-so-much-good-food (that other people are cooking) and-I-just-don't-wanna-cook feeling. And then it turned into I-cannot-cook kind of feeling. Which was just unreasonable and downright self pitying. So, I rolled up my sleeves and used what little we had on hand to make this incredibly delicious lemon orzo. And all was well.
A great story, right?
The truth is, ruts happen to me just as frequently as they happen to everyone. Cooking ruts. Writing ruts. Life ruts. Except my rut lasted two weeks. I just lost confidence a little. But then, I added butter, lemon and Parmesan to hot cooked orzo, and decided it was TOO good not to share.
So, here I am. Hoping you'll take me back.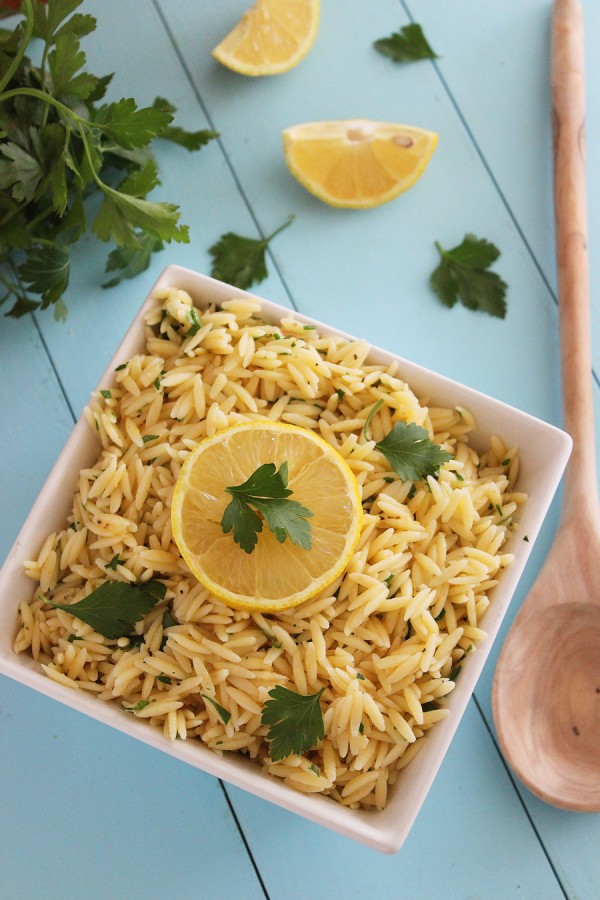 I love to serve this easy, brightly flavored orzo with roasted meats, fish and chicken, especially my Herb and Citrus Oven Roasted Chicken. You can also add fresh tomatoes, or any other veggies you like. We even added our leftover orzo to cooked smoked sausage, diced tomatoes and chopped bell peppers for a full meal. Sprinkled with fluffy freshly grated Parmesan? So darn good!
This orzo is scrumptious served warm, or at room temperature. It's very simple to make (as all sides should be), but manages to become the buttery-delicious star of any meal.
Try it tonight!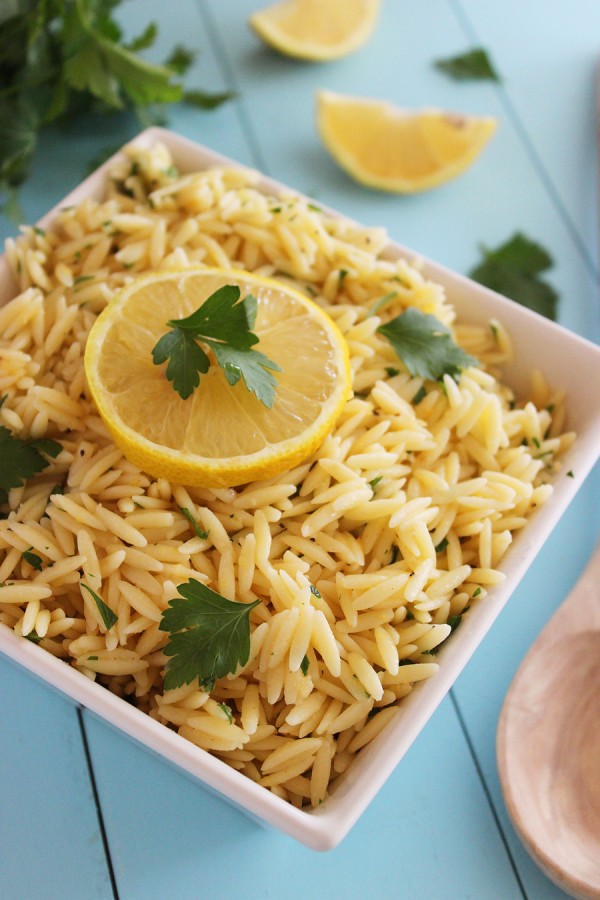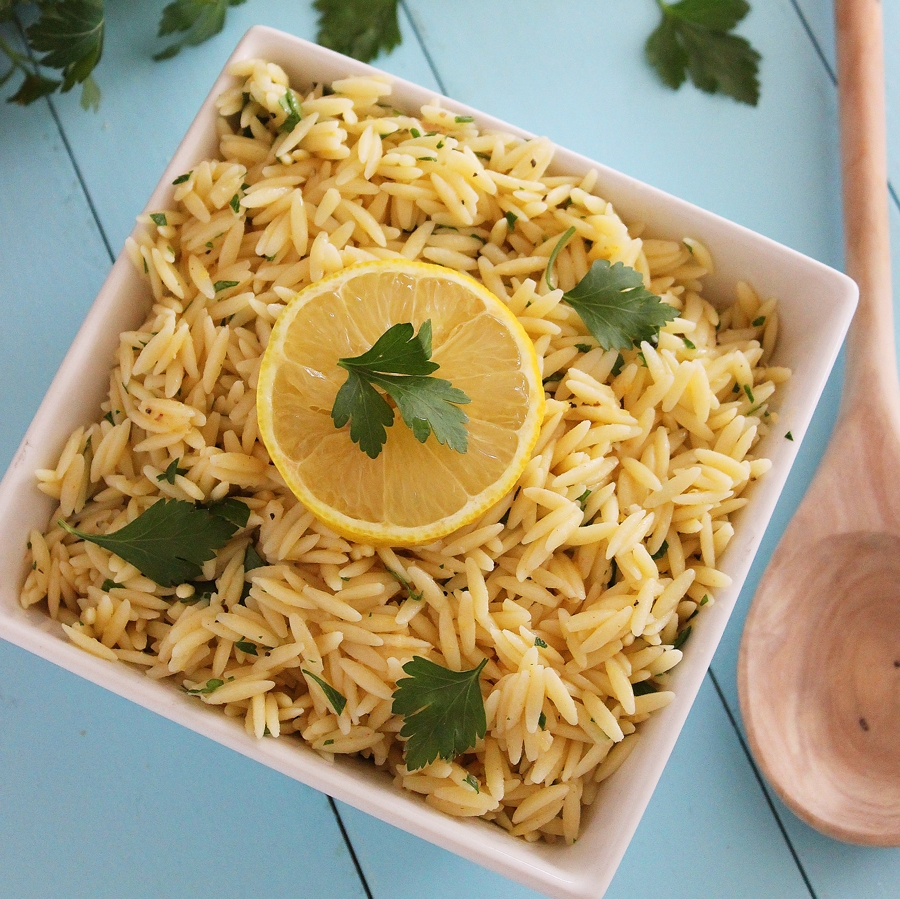 Lemon Butter Orzo with Parsley
Ingredients
3 cups water
1 1/2 cups uncooked orzo
1/2 teaspoon kosher salt
1/4 cup 4 Tbsp. unsalted butter
Zest and juice from 1 lemon
1 Tablespoon finely chopped fresh parsley
1/8 teaspoon paprika
Kosher salt and coarse black pepper, to taste
1/4 cup grated Parmesan cheese
Instructions
In a large saucepan over high heat, bring water to a boil. Add orzo. Cover and reduce heat to medium. Cook until pasta is tender, 10-12 minutes.
Drain orzo and return to pan. Stir in butter, lemon zest and juice, parsley, paprika, salt and pepper until well blended. Spoon into a large serving dish and sprinkle with grated Parmesan. Serve warm.
Enjoy!