Serve this fresh, zesty salsa with tortilla chips for snacking, or on the side of grilled meats, steak and fish. Bright flavors of lime and jalapeno make it a perfect summer salsa!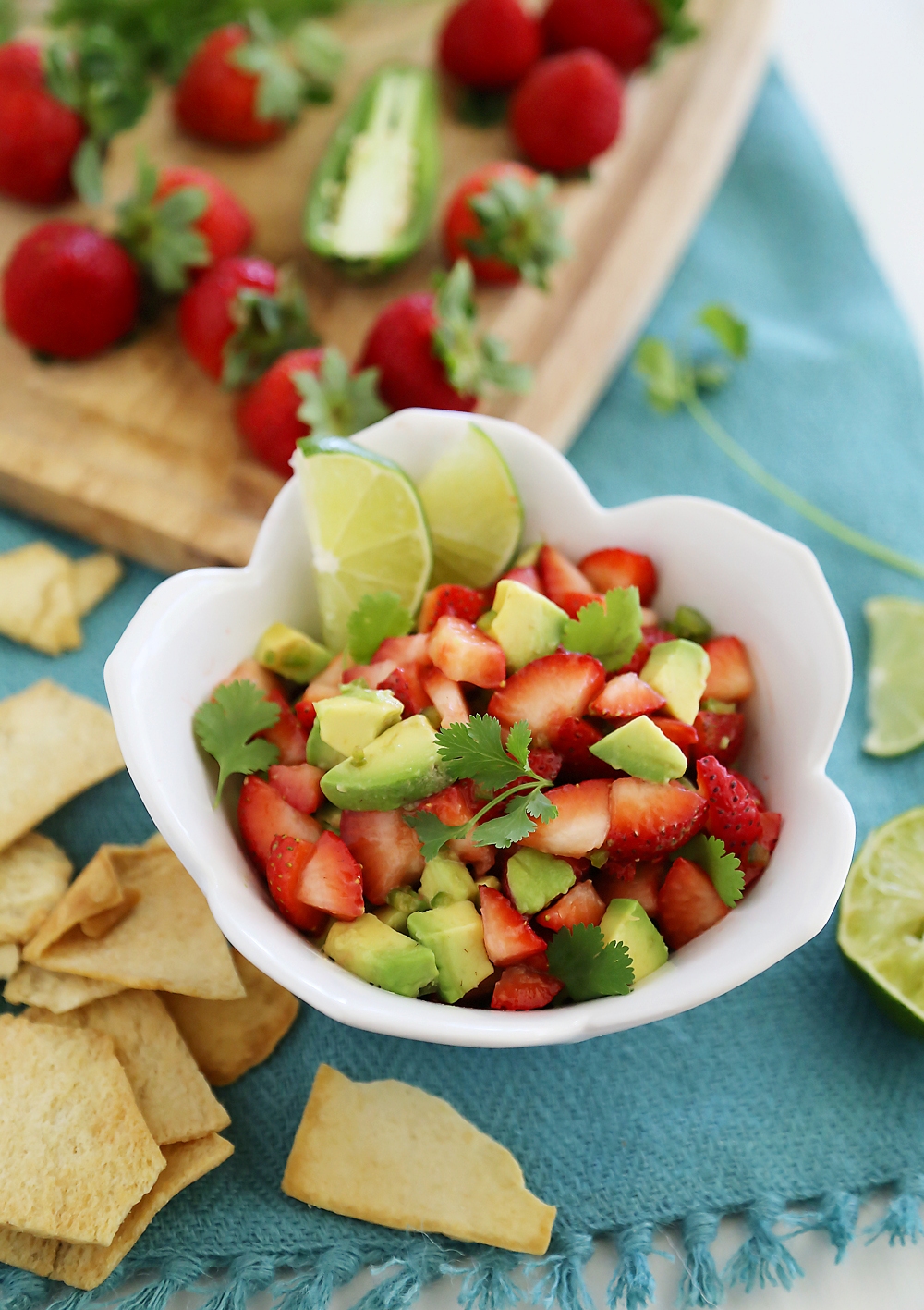 In the summertime, there's nothing better than a vibrant, versatile salsa that can take you from breakfast to dessert, and every meal in between. Yes, I said jalapeños for breakfast. We're made of tough stuff here in Texas, people!
But seriously, I have had some breakfasts (and many a boozy brunch) here that have sent me running away for a glass of milk. Some of the breakfast tacos around Austin are no joke.
The spice is this salsa is much more temperate, though, and you can adjust according to how much you like. I only used half a jalapeño for mine, but if you like a little zesty zip, load it up. The sweetness of the strawberries compliments it so well!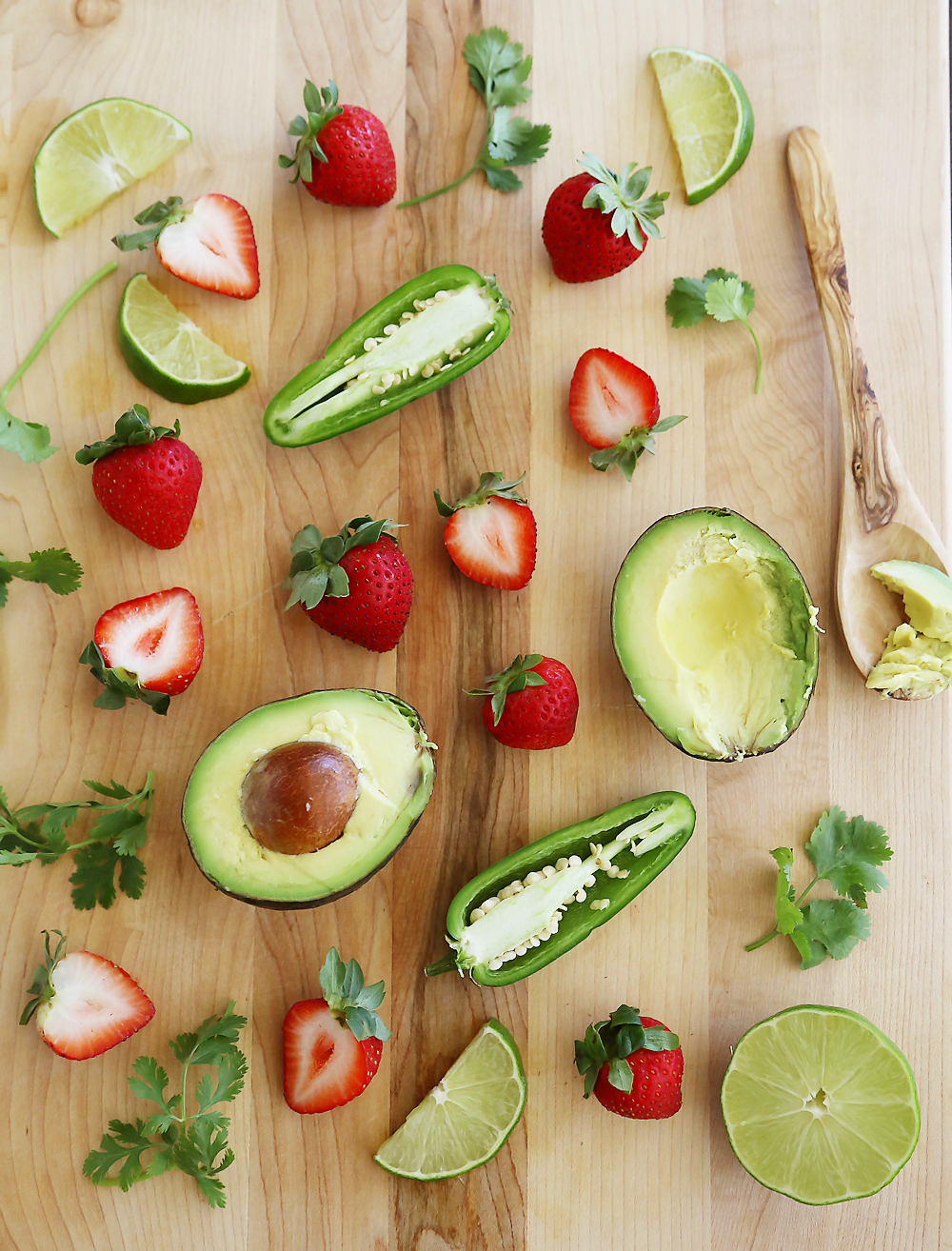 This salsa is colorful and delicious, and it couldn't be easier to whip up. Just grab the best, freshest produce you can find, chop it up, and toss it into a pretty bowl. Squeeze in some tangy lime juice and sprinkle with cilantro, and you're done!
If you're serving with crackers or tortilla chips, I would recommend letting this salsa sit and marinade for a few hours. This will allow the flavors to intensify even more. However, you can serve right away if you prefer.
I toyed with the idea of adding some juicy fresh peaches to this salsa, too, but wanted to try it without first. I think the addition would be delish, and have even more eye-appeal!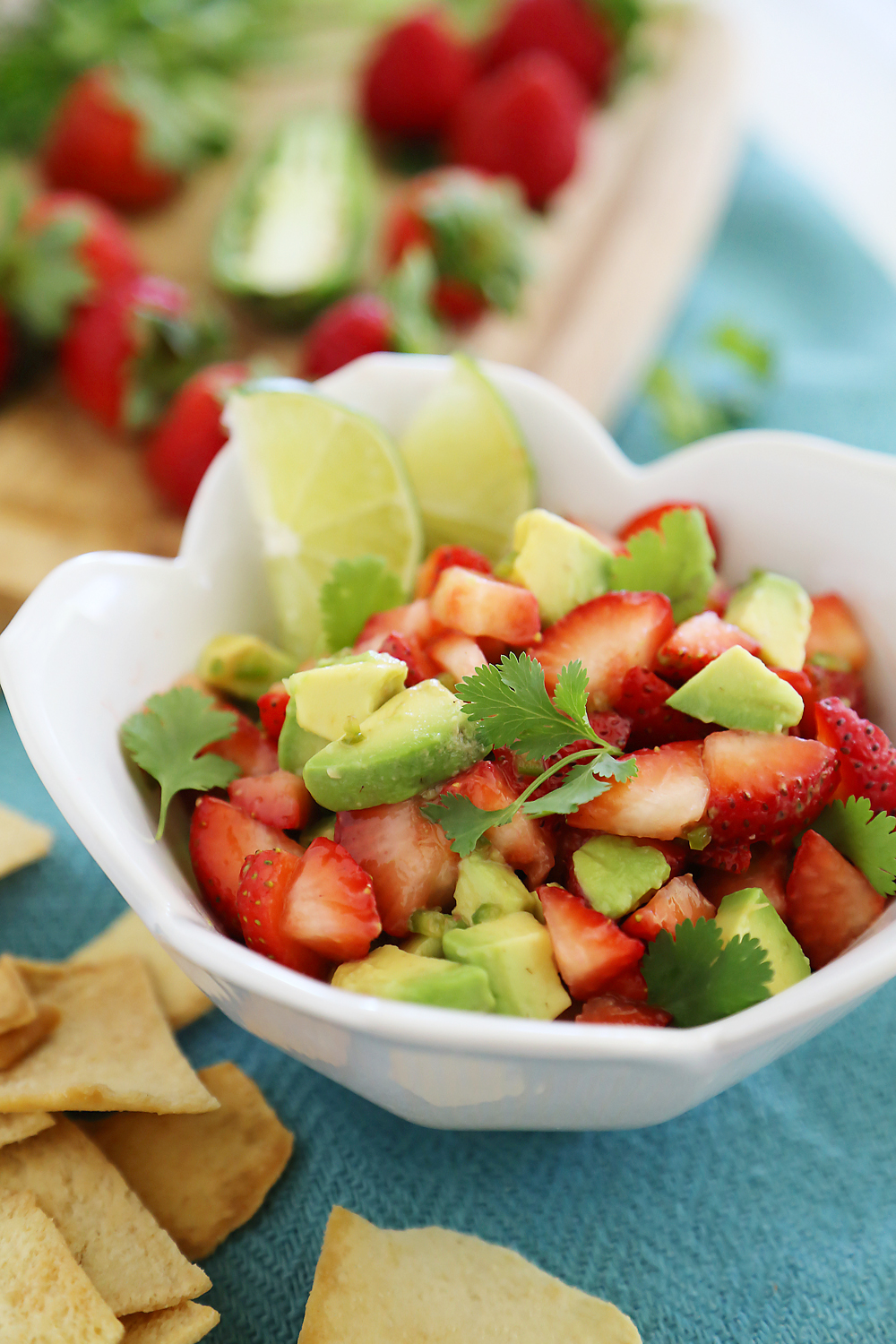 Instead of serving as a snack or appetizer, how about loading this salsa on top of your grilled favorites? I love this strawberry avocado salsa as a healthy summer meal on top of grilled chicken, steak or fish.
The salty-sweet tanginess of the whole dish keeps me craving it again and again. With the creamy avocado and spicy jalapeño, there is nothing better. You have to try it!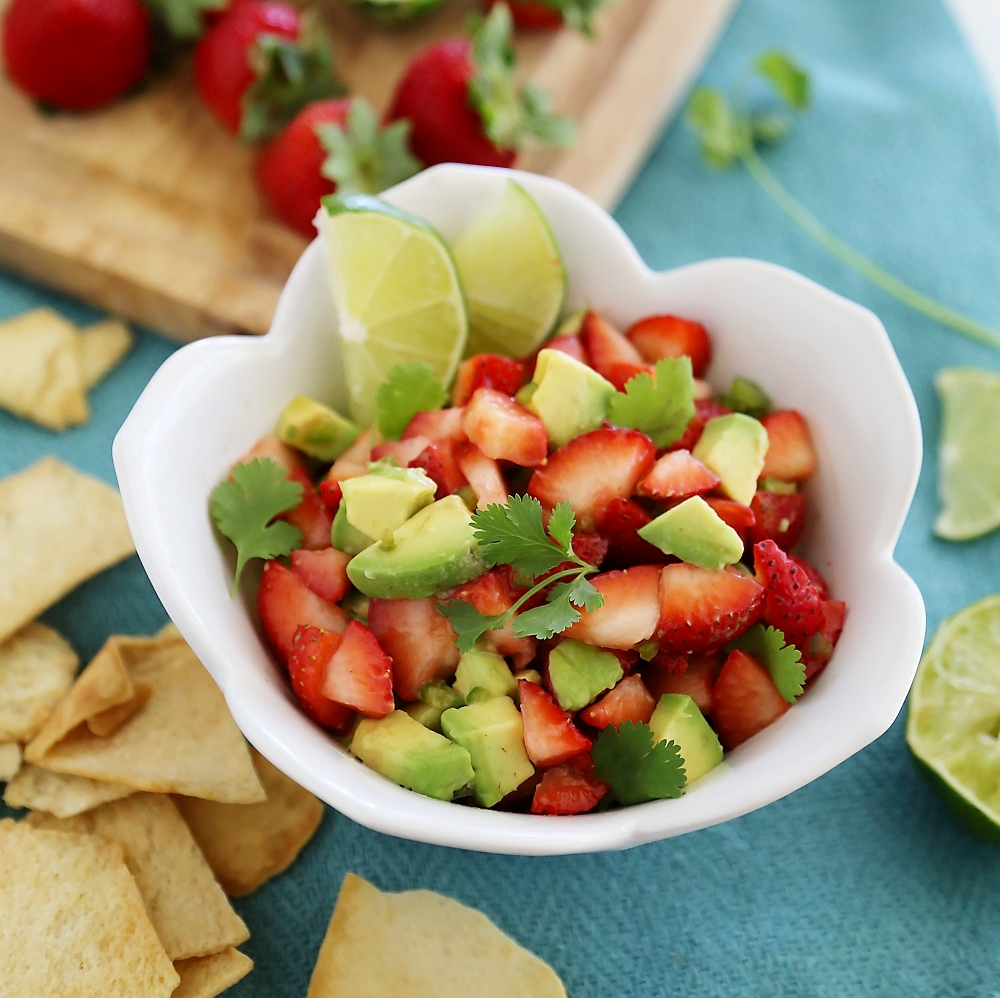 Strawberry Jalapeño Avocado Salsa
Ingredients
1 cup finely chopped strawberries
1/4 cup finely chopped avocado
2 Tablespoons chopped fresh cilantro
1/2 teaspoon grated lime zest
2 Tablespoons fresh lime juice
2 teaspoons finely chopped, seeded jalapeño pepper
1/4 teaspoon sugar
Instructions
Combine all ingredients in a medium bowl; toss gently.
Serve this sweet and savory salsa with grilled chicken, steak, pork or fish. You can also enjoy it as a snack with baked tortilla chips.
Enjoy!