Juicy fresh strawberries dipped in layers of creamy chocolate and sticky sweet marshmallow! Top with crumbled graham crackers for a unique, delicious s'mores treat. So fun and simple for any party table!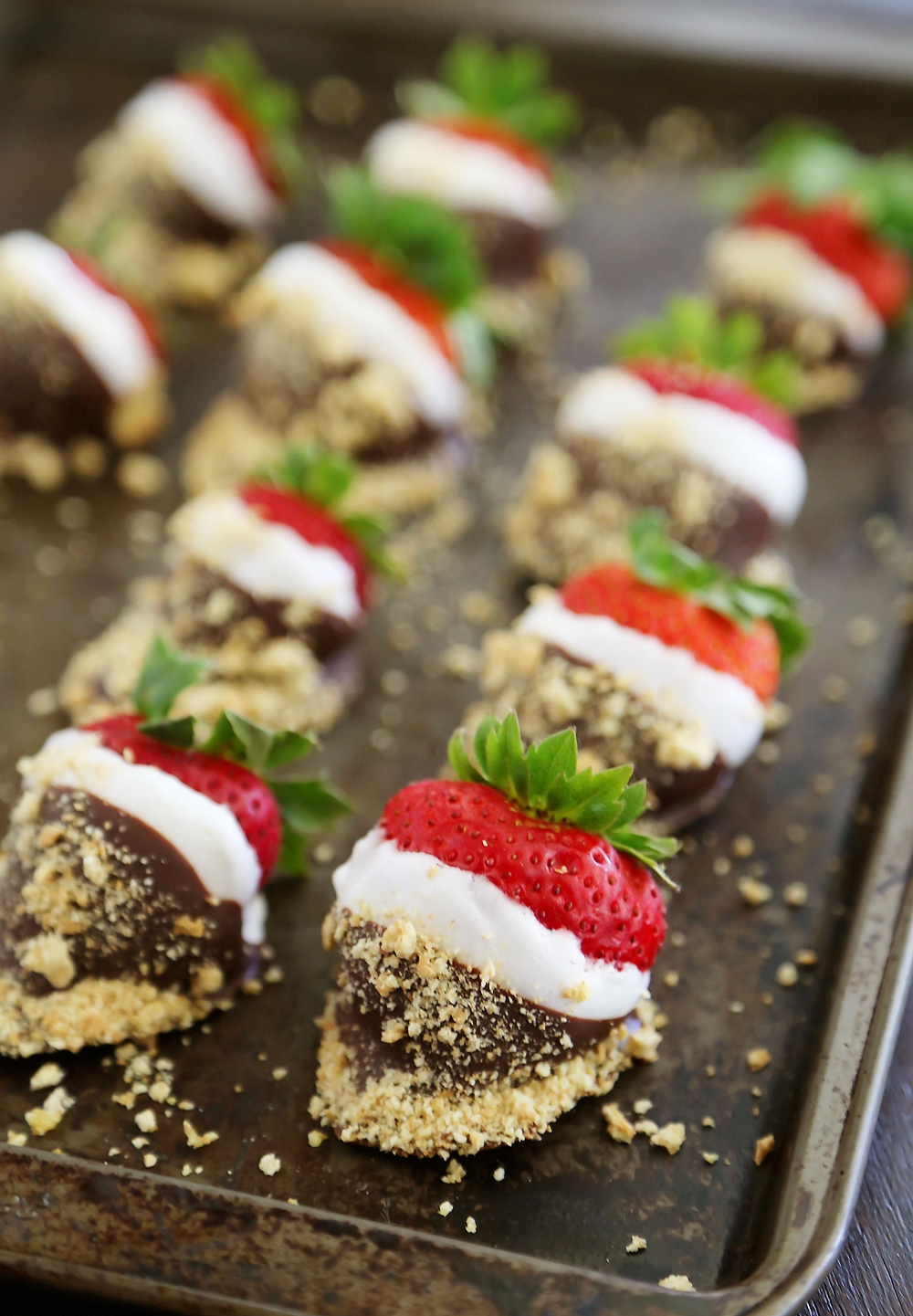 If there's one party trick I love to perform, that is the act of disappearing appetizers. Often, the dishes, desserts and snacks that are the simplest to make, vanish the quickest at my parties. Baked ham and cheese sliders? Gone without a trace. Mini tortilla pizzas? Missing in action. And these scrumptious s'mores strawberries?
Well, those didn't make it into the hands of any friends. But, don't ask me what happened to them.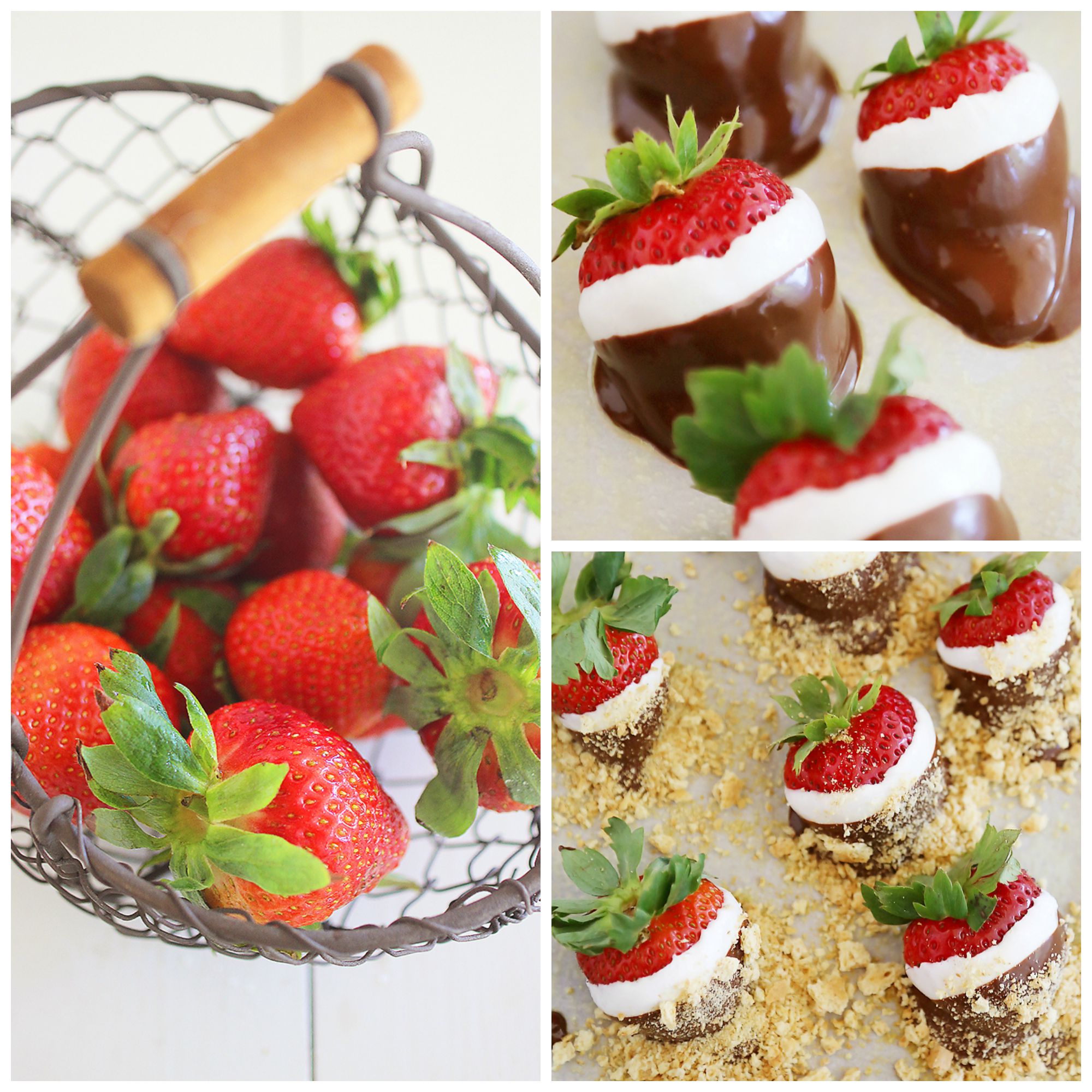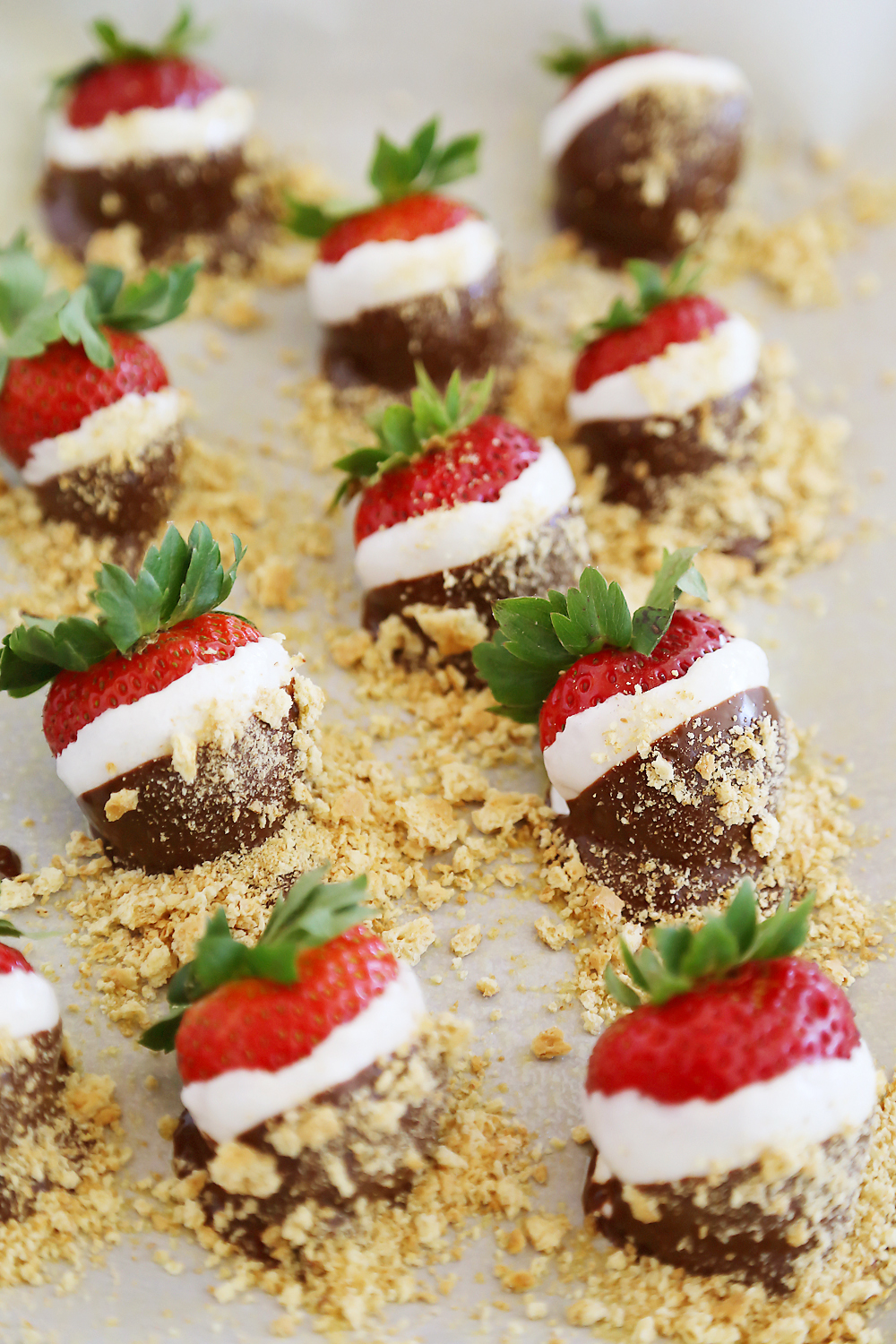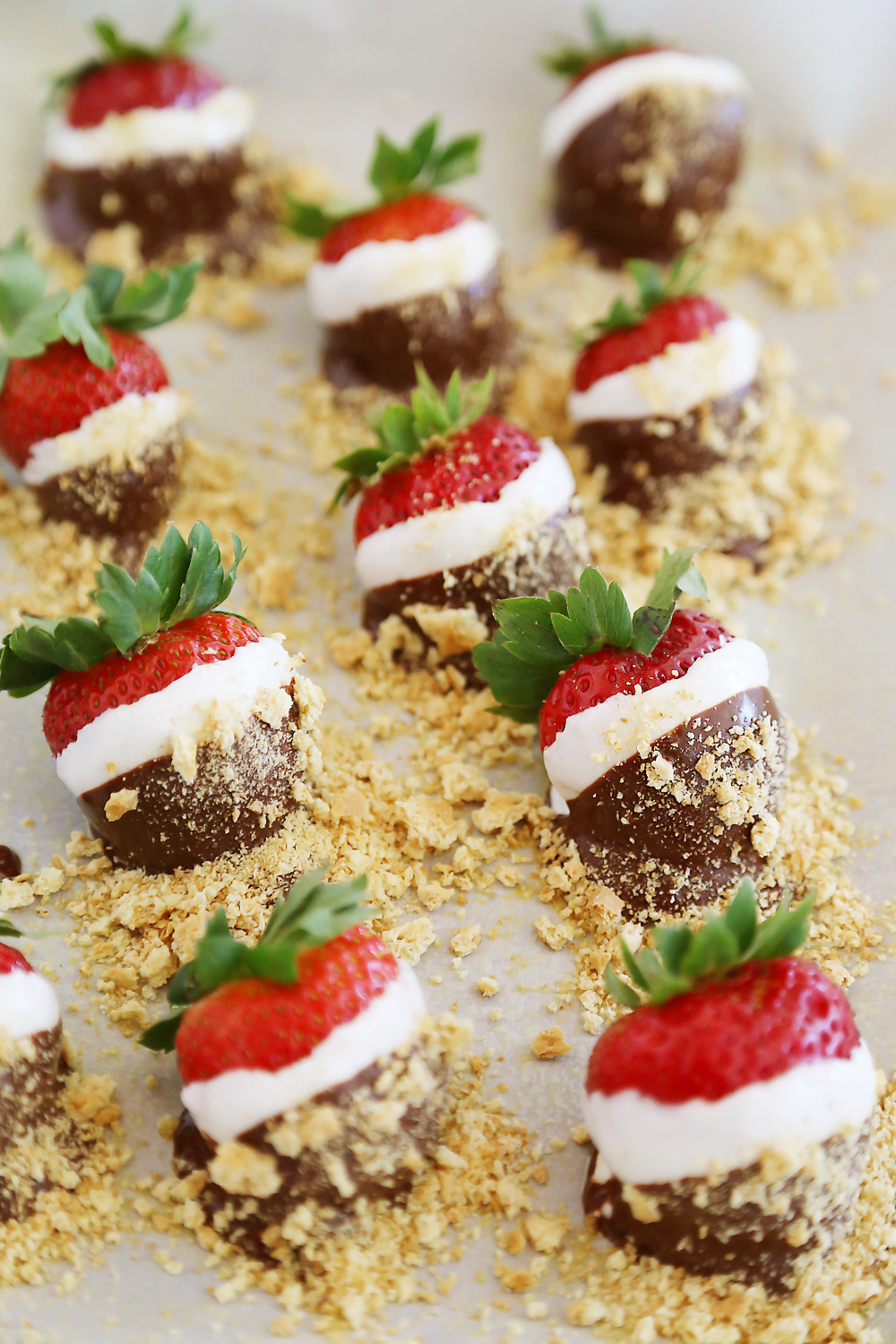 These rich and delicious little strawberry treats really need no explanation. Simply put, you HAVE to try them. They're the perfect year round party appetizer, totally unique and delicious, and so easily made. Plus, your friends and family will love them. Then, they will think you're a genius. Because you are.
I will let you have that. It's my gift to you.
These bites are fabulously foolproof, and look so elegant for such simple prep. Just remember to butter your baking sheet, because I didn't the first time making these, and ended up with a gloopy-gummy marshmallow mess trying to salvage them. Butter. Yo. Baking sheet.
But, first! Grab your 4 ingredients, take 10 minutes, and whip up a batch of these cute s'mores strawberries. You (and your friends) will be so happy you did.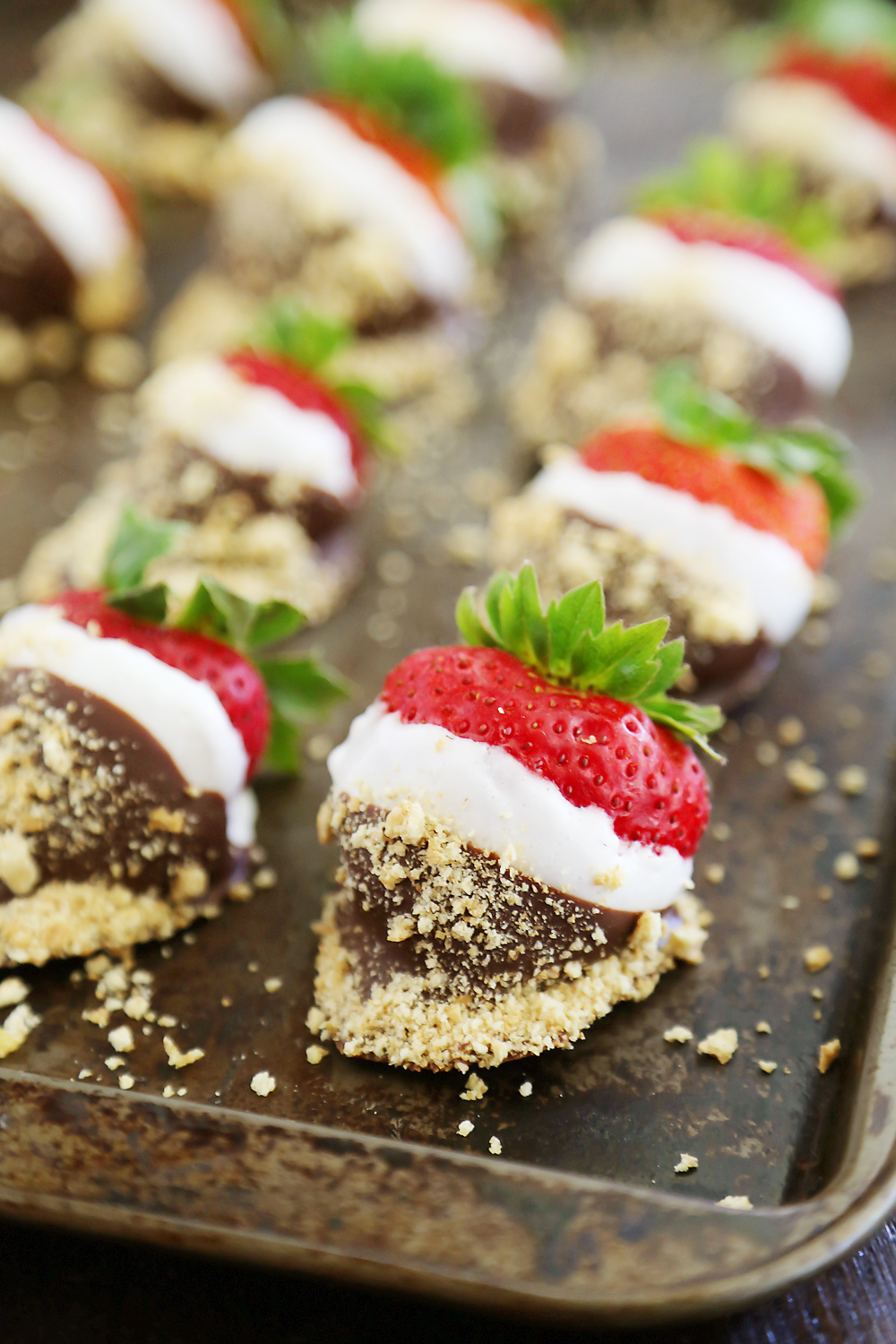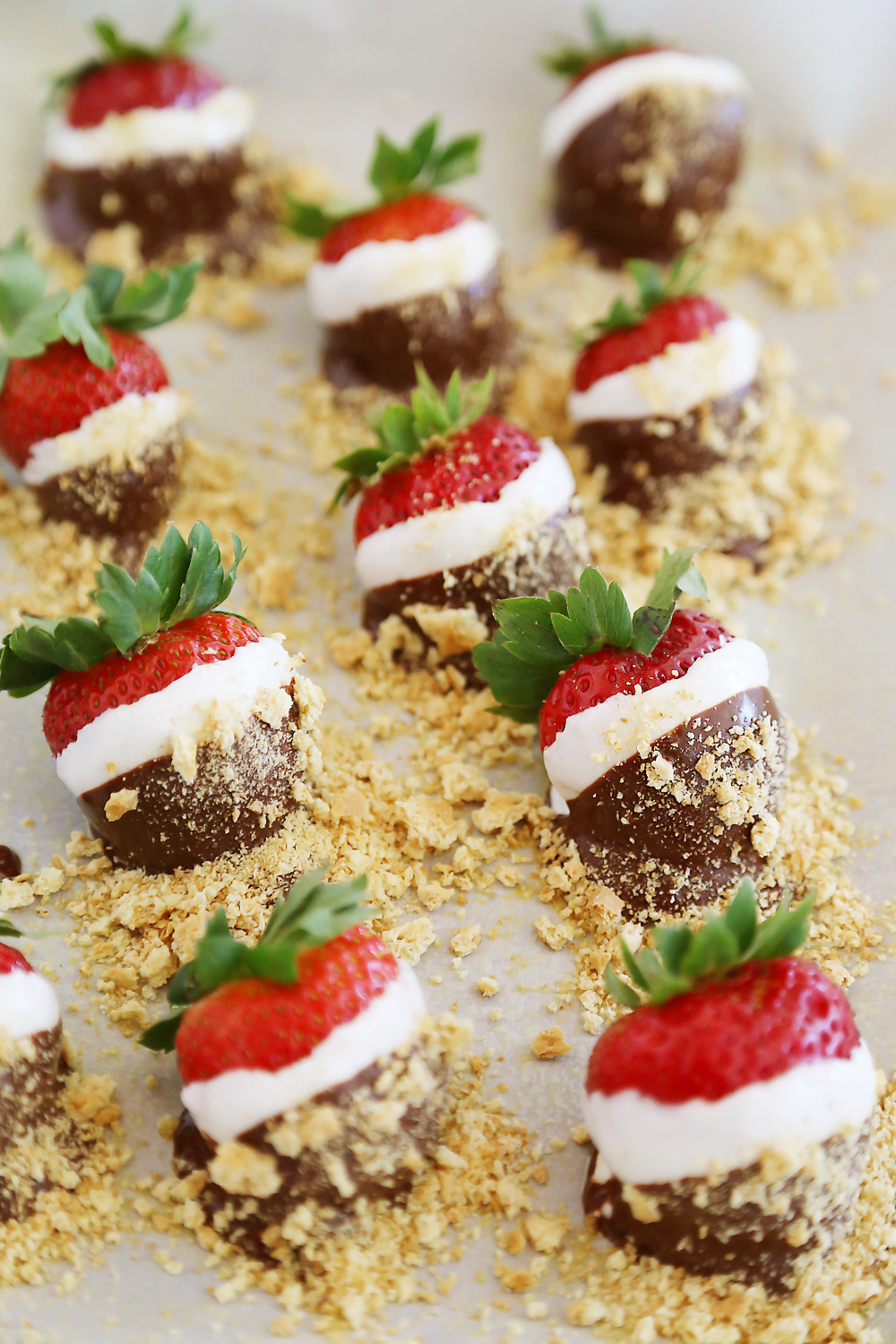 S'mores Dipped Strawberries
Ingredients
10 strawberries, rinsed and dried
1 cup approx. mini marshmallows
1 cup semisweet or milk chocolate chips
1/2 cup crushed graham crackers
Instructions
Line a medium baking sheet with a strip of parchment paper. Coat generously with nonstick cooking spray.
In a medium bowl, melt marshmallows in the microwave. Stir until smooth. Working quickly, dip strawberries into melted marshmallow and place onto prepared baking sheet. Place in your refrigerator to set marshmallow, about 10 minutes.
Meanwhile, melt chocolate in a separate bowl. Dip marshmallow-coated strawberries in chocolate, and set back onto the baking sheet. Sprinkle crushed graham crackers all over the chocolate layer.
Chill for at least 10 minutes to set, then serve. Store refrigerated.
Enjoy!