This super soft, sweet and crumbly grapefruit cake is irresistibly good for brunch or dessert! Top with a fluffy whipped frosting, fresh mint and tangy pink grapefruit slices for an easy, elegant loaf cake. You will love this loaf for spring parties!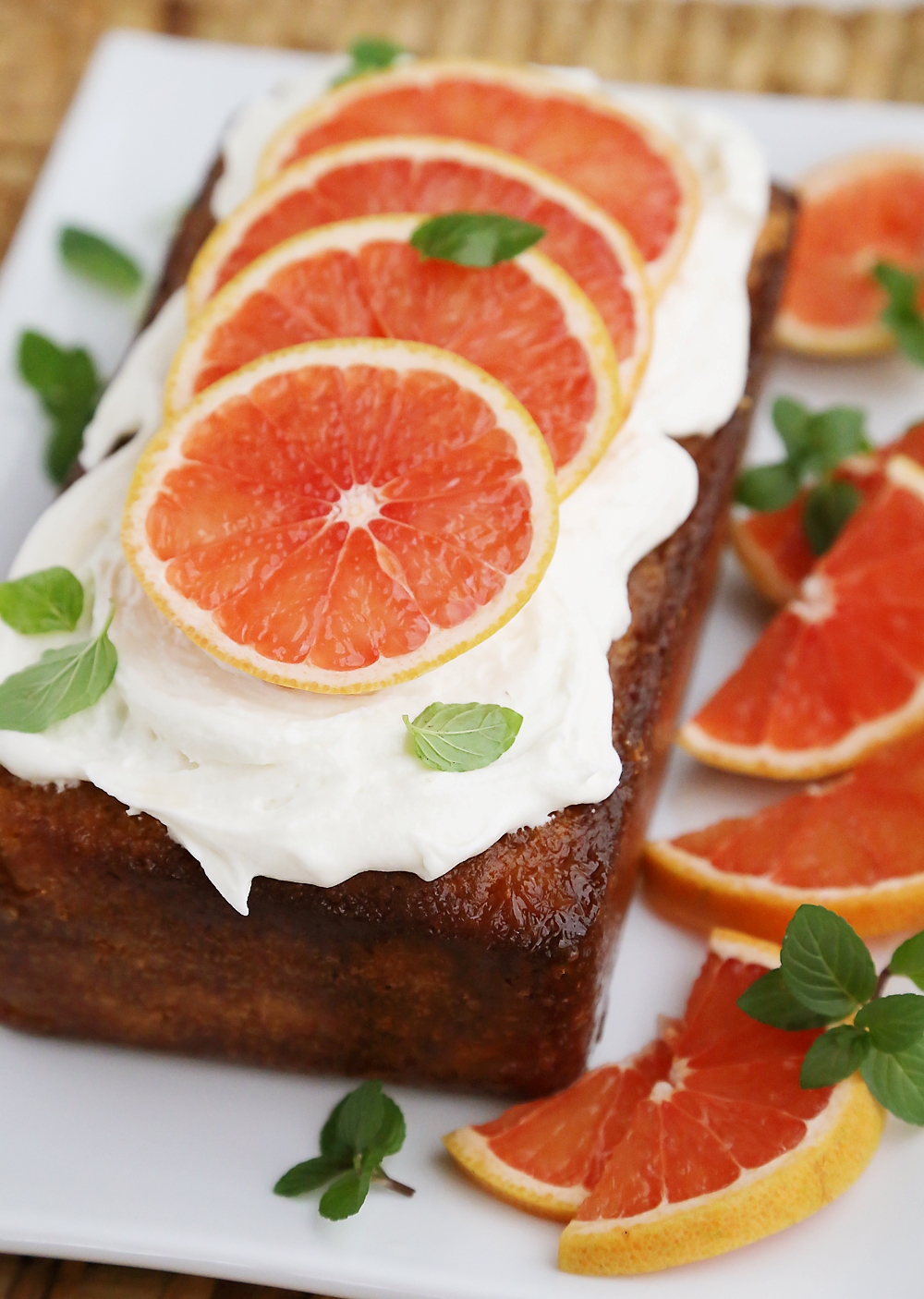 Lately, I have been loving using juicy Texas grapefruit in everything coming out of my kitchen. From marinades to cocktails, salads and now cakes, I cannot get enough of that perfectly pink, tangy citrus that is so abundant this time of year! Fresh grapefruit lends such a bright, vibrant flavor to both sweet and savory dishes, and a gorgeously golden hue to this super moist loaf cake.
I've never been good with layer cakes, but a loaf cake? Easy as pie (but much easier)! For this homemade cake, you only need a handful of pantry staples and the juiciest grapefruit you can find! It comes together quickly, bakes slowly and gets its mouthwatering, moist texture from a simple grapefruit syrup bubbled on your stovetop. Easy, elegant and totally gorgeous for any spring occasion.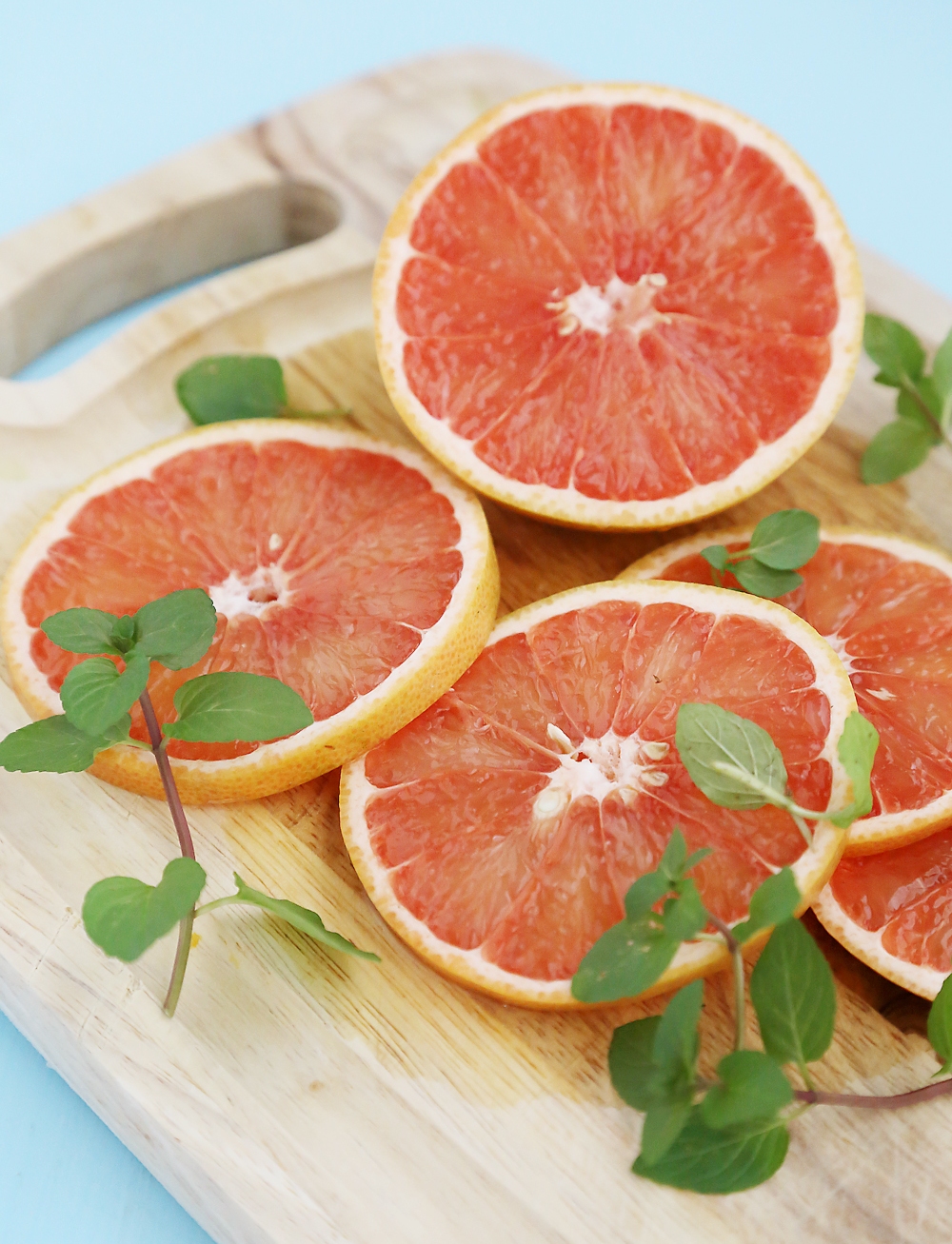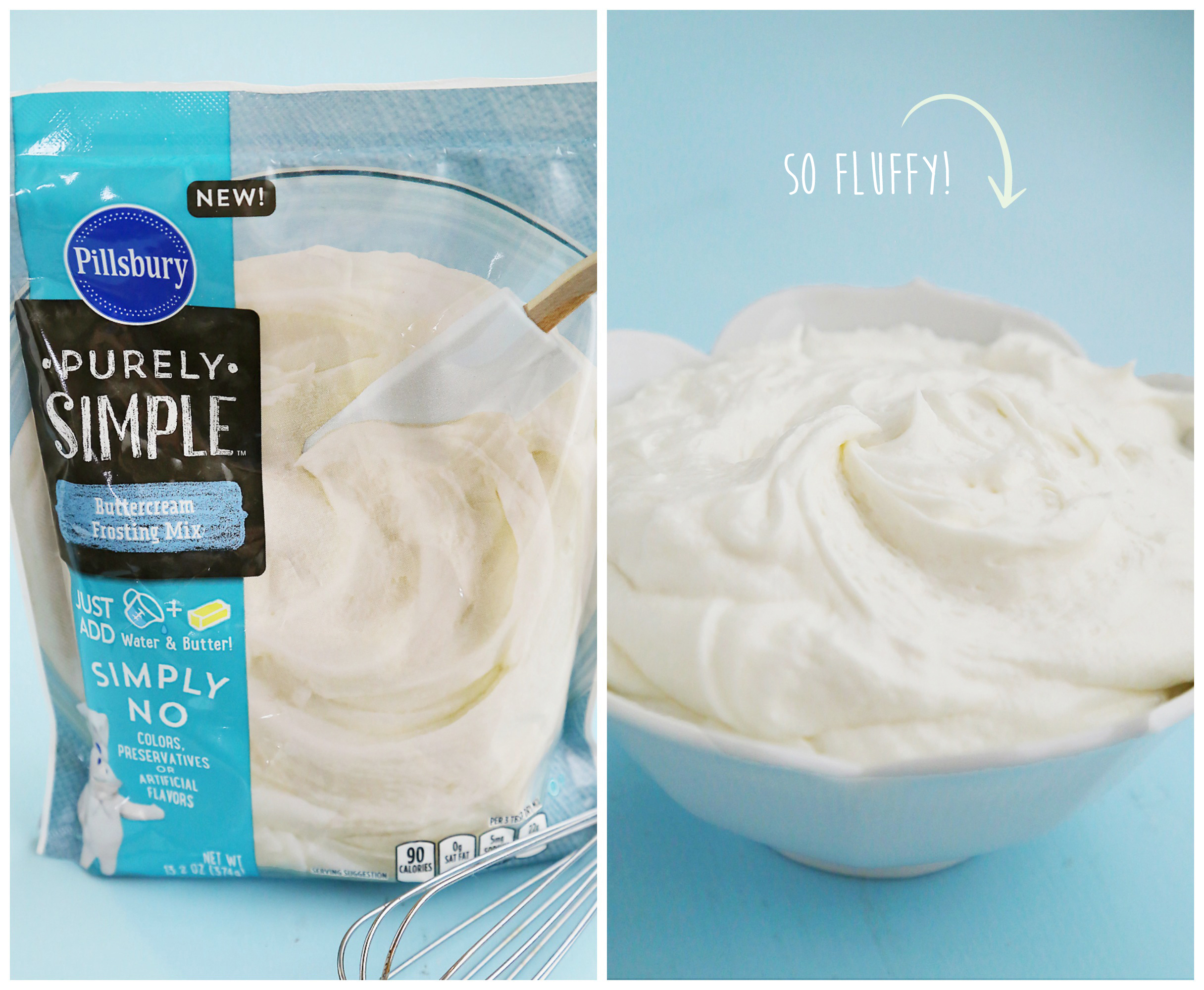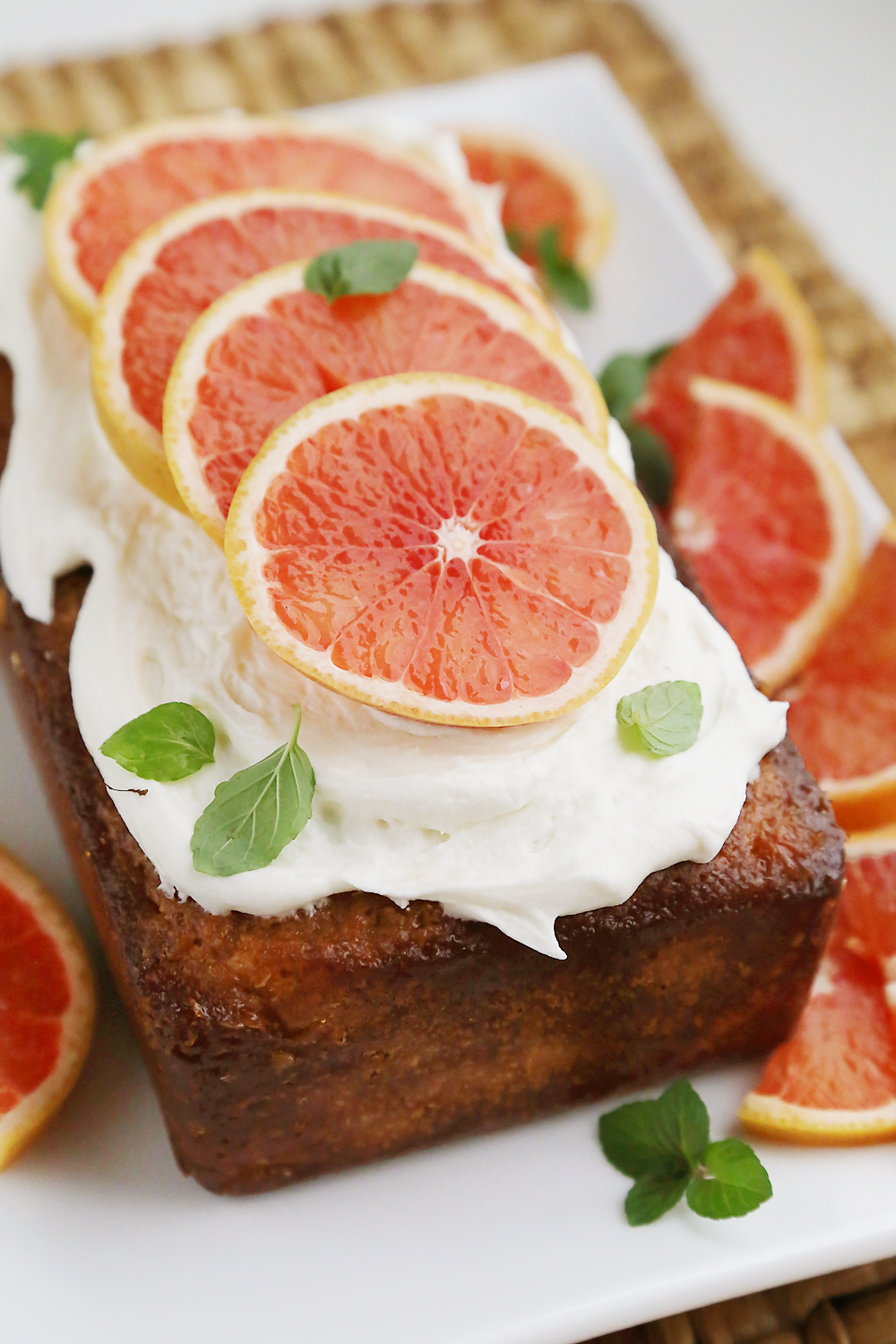 The cherry on top, or rather frosting, is my little secret to this lovely loaf! I like whipping up a fresh buttercream, but haven't always mastering getting the ratios just right. Enter the Pillsbury™ Purely Simple™ Buttercream Frosting Mix. Three ingredients (sugar, cornstarch and powdered buttermilk) and less than 5 minutes to whip up. All you have to do is add a stick of butter and 1/4 cup of water! It is so foolproof, so easy, and rises up super fluffy! If you want a slightly thicker frosting, you could even replace the water with cream or milk. I will definitely be reaching for this simple mix anytime I need an easy buttercream for cakes, cupcakes, cookies and loaf cakes!
Once your cake is completely cooled, smooth on your lovely white frosting (or make it pop it with food coloring!) and top with your desired garnishes. I think a few grapefruit slices and fresh mint look gorgeous and simple on this scrumptious cake. But you can use edible pearls, sprinkles, sanding sugar, or anything else you like. What really matters is the taste… and I know you won't be disappointed!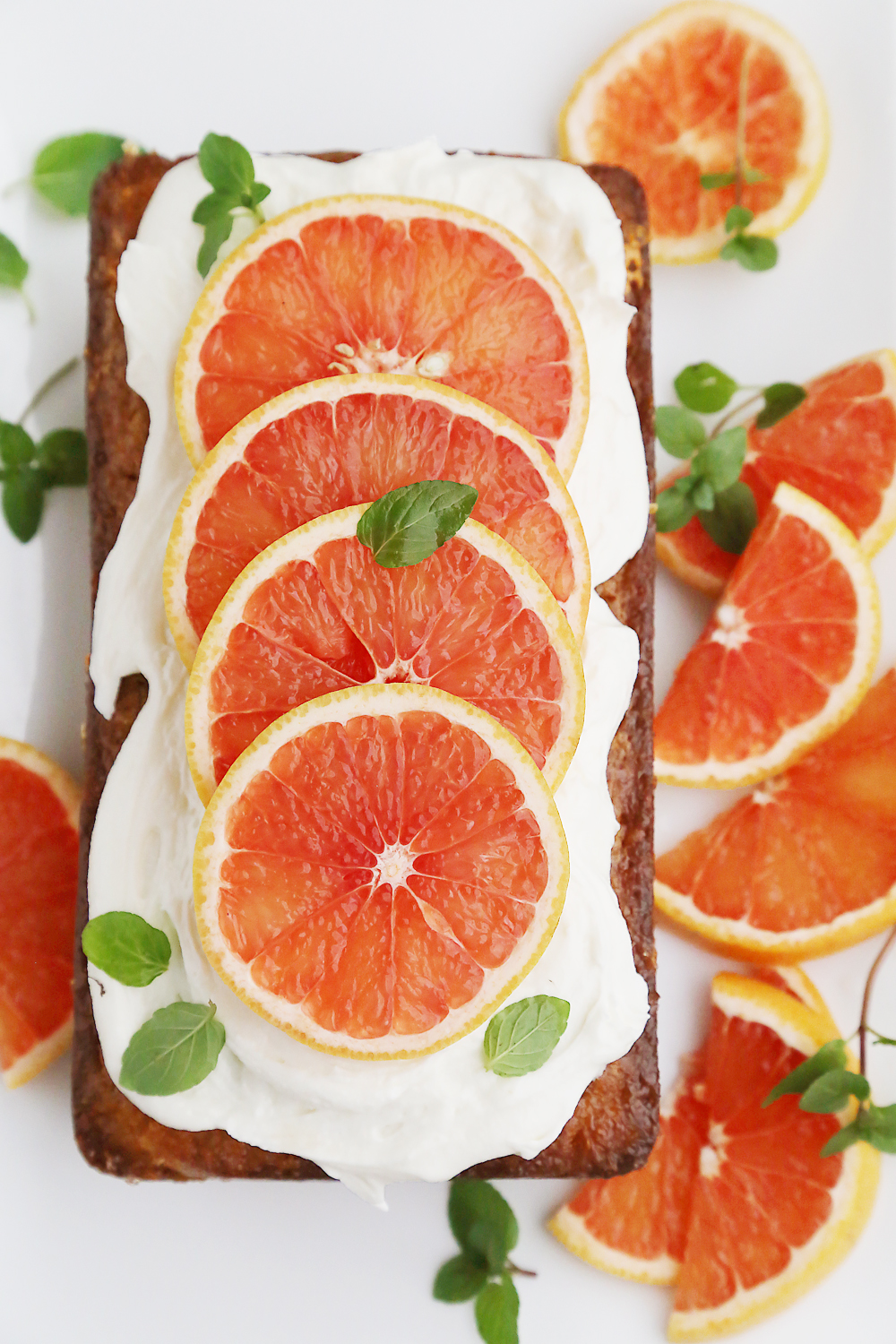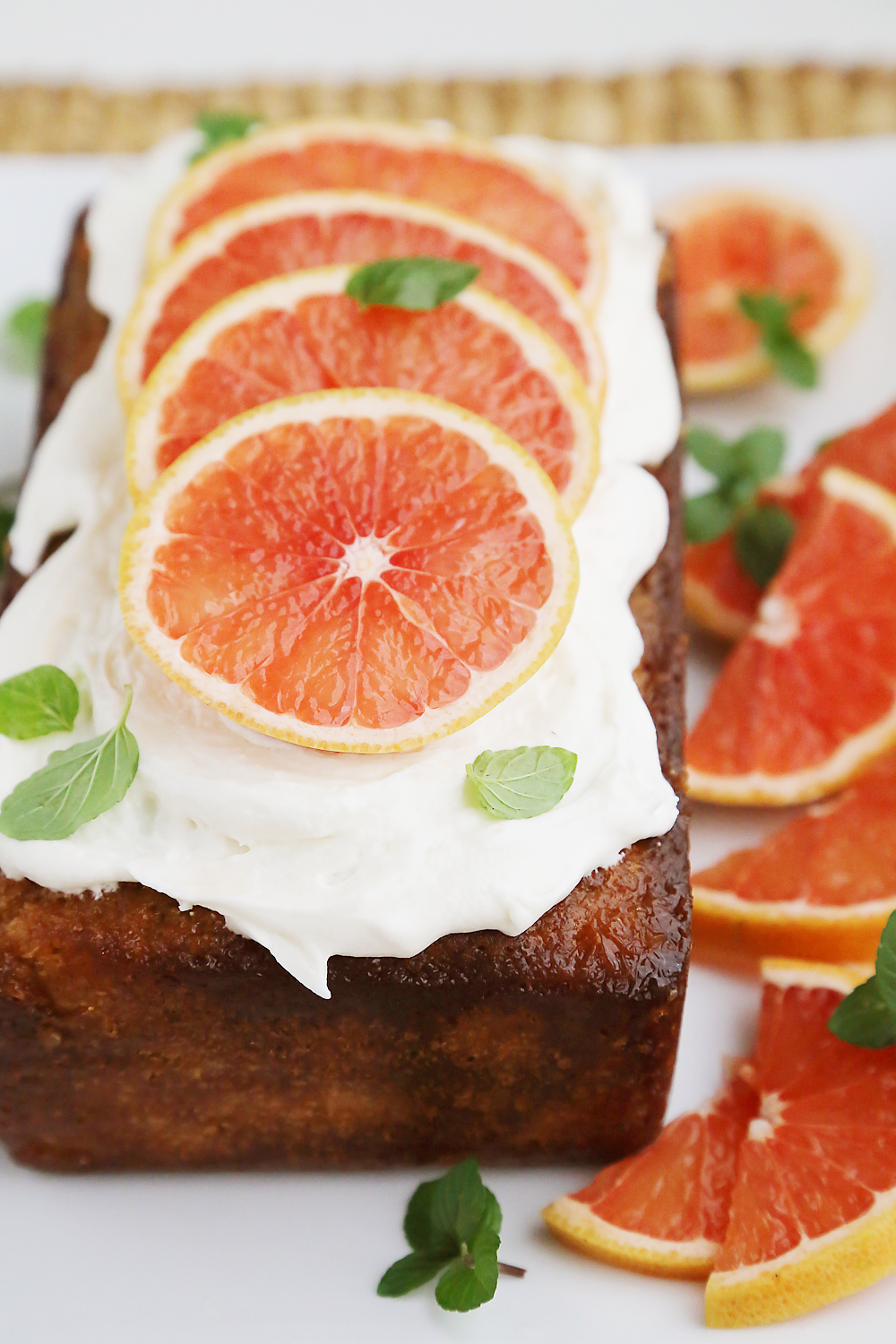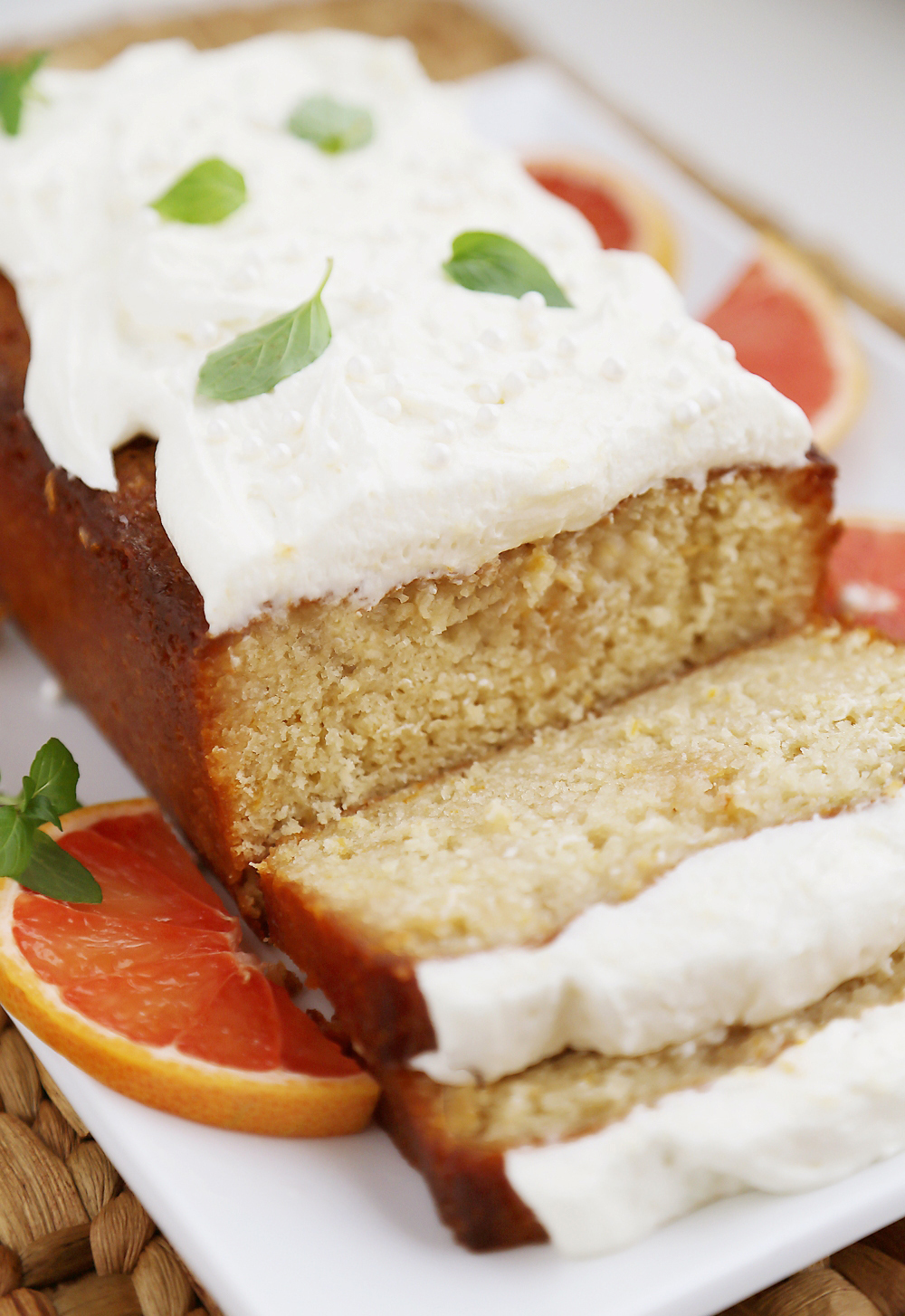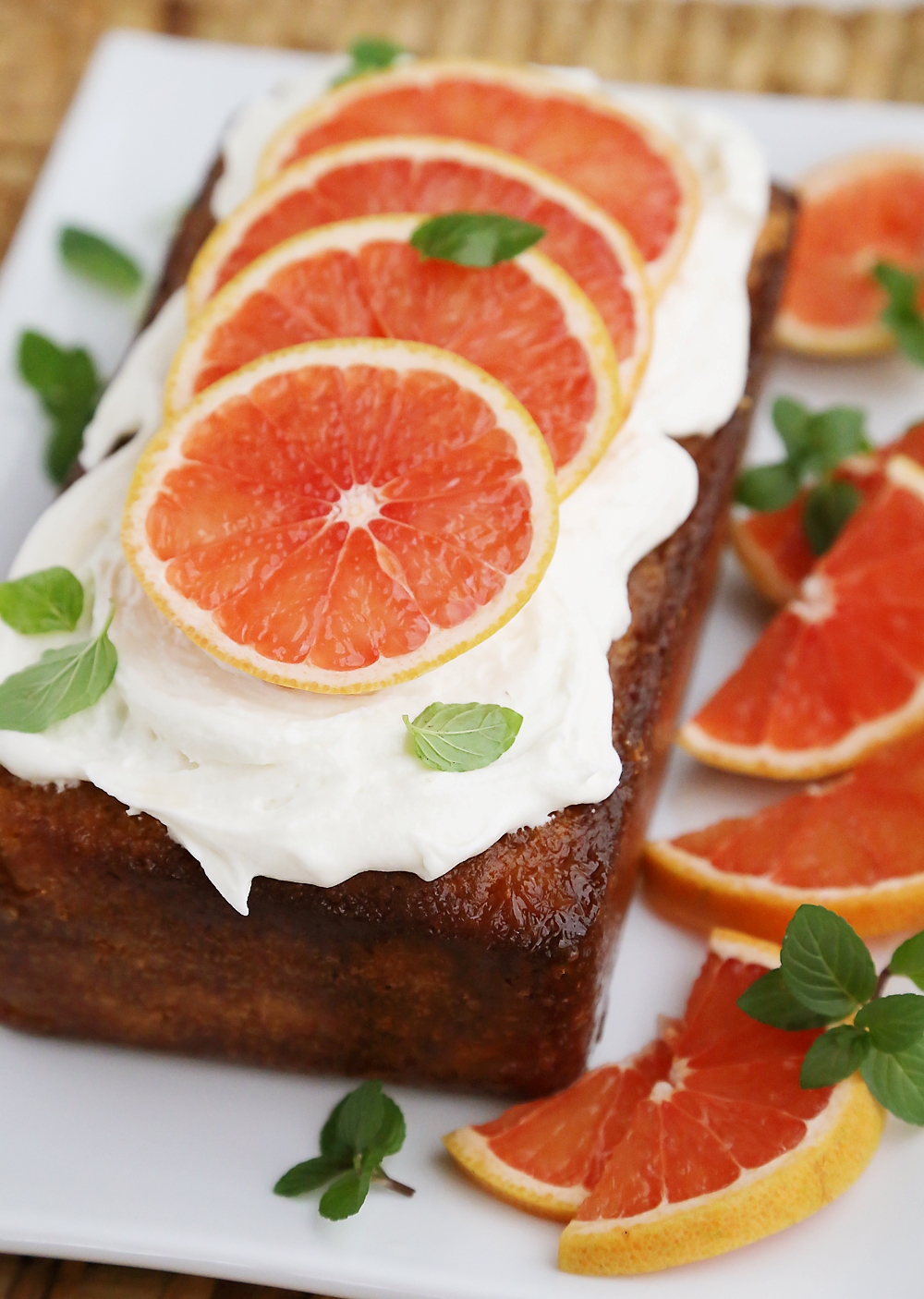 Super Moist Grapefruit Cake
Ingredients
For the grapefruit cake:
2 cups all-purpose flour
1 3/4 teaspoons baking powder
1/2 teaspoon kosher salt
1 1/3 cup granulated sugar
1 Tablespoon grapefruit zest
2 large eggs
1 cup whole milk
3/4 cup canola oil
1 teaspoon vanilla extract
For the syrup:
1 cup grapefruit juice, from 2 grapefruits
2/3 cup granulated sugar
For the frosting:
1 container Pillsbury Buttercream Frosting
1 (1/2 cup) stick unsalted butter, softened
1/4 cup water
Instructions
For the grapefruit cake: Preheat oven to 350 degrees F. Coat a 9×5-inch loaf pan with nonstick cooking spray. Place a strip of parchment paper in the bottom of the pan. (This makes for easy removal!)
In a medium bowl, whisk flour, baking powder, and salt together. In the bowl of a stand mixer fitted with the paddle attachment, beat zest, eggs and sugar together on medium speed for about 3 minutes, until thickened. Blend in milk, oil, and vanilla. With mixer on low speed, beat in dry ingredients until just combined; do not overmix.
Pour the batter into the prepared pan. Bake for 1 hour, or until a toothpick inserted in the center comes out with just a few moist crumbs attached.
For the syrup: While cake bakes, prepare the syrup. In a small saucepan set to medium-high, combine grapefruit juice and sugar. Bring to a boil, then reduce to a simmer, stirring to dissolve the sugar completely. Continue to simmer for 1 minute.
Once fully baked, remove cake from the oven. Keep cake in pan and with a skewer, poke deep holes all over the cake. Pour syrup over top of cake. (It may seem like the cake is drowning in syrup at first, but it will all soak in and make the cake very moist.)
Refrigerate cake, still in pan, and let cool. Once completely cool, remove from pan and garnish with grapefruit slices and mint leaves, slice and serve. Or, top with frosting (recipe below), garnish and slice.
For the frosting: Add frosting mix and butter to a large bowl. Blend with an electric mixer on low speed for 1 minute, until well blended. Scrape sides of bowl with a rubber spatula. Add water and mix on low speed, until combined. Scrape bowl. Beat on high speed for 30 seconds.
Frost cake (a small rubber spatula works best for this) and top with grapefruit slices and mint leaves, if desired. Serve immediately, or wrap with plastic wrap and refrigerate until ready to serve.
Enjoy!