This crisp, buttery (and very addictive) graham cracker toffee totally hits the spot for everyone's sweet tooth! Just 5 ingredients and 15 minutes, and easier than any cookie. The recipe makes a big batch, so you can take some to a party and give the rest as gifts!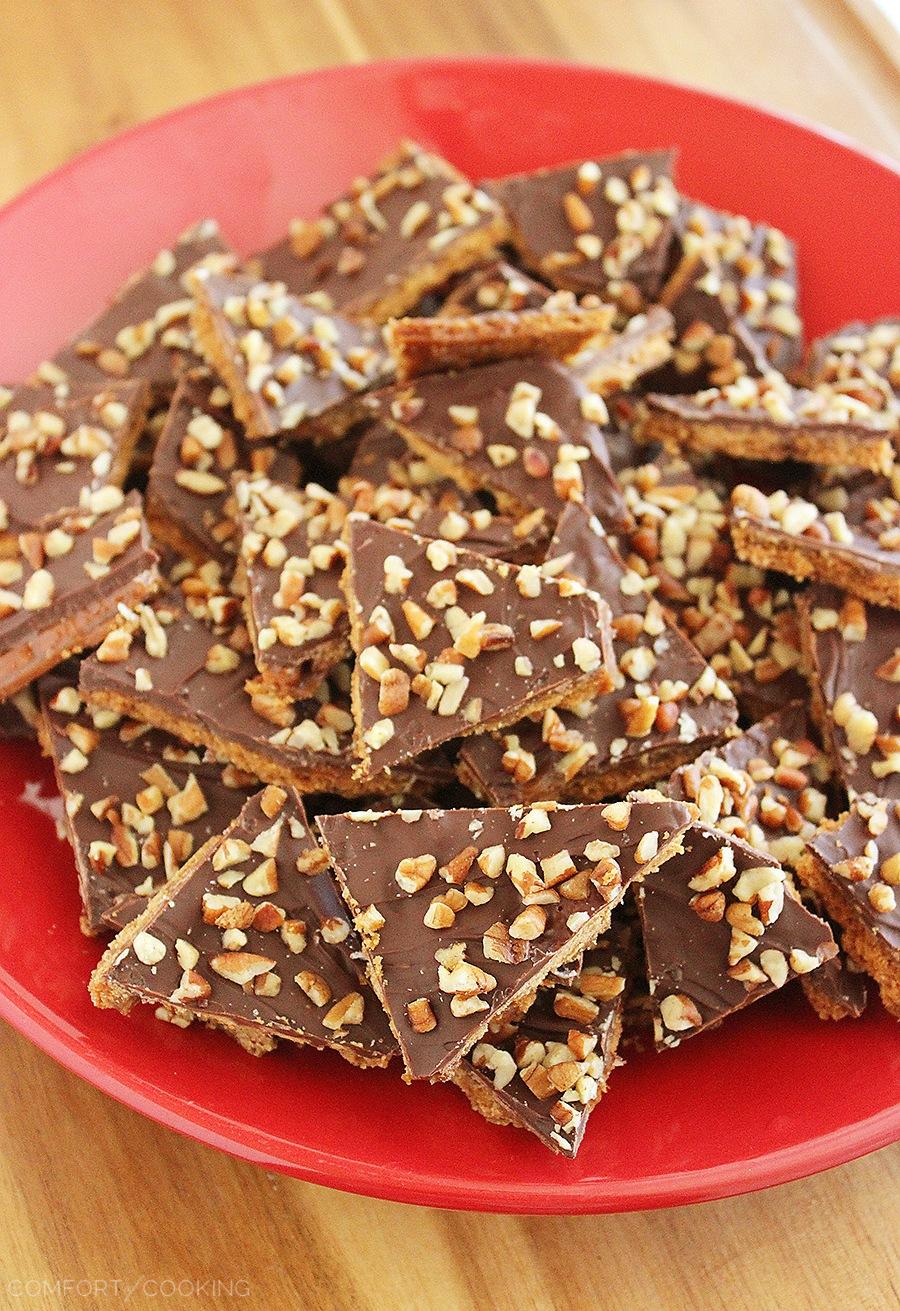 Like most people, I love gift giving more than receiving. This is especially true when the gift I'm giving is homemade and from the heart! The wonderful thing about food is that it unites everyone. Enjoying and savoring good food is something we ALL love to do. So, naturally, a prettily packaged box of something delicious, like this Graham Cracker Toffee, is always a winner. Particularly for the special someone in your life with a sweet tooth!
This toffee is not only a gracious gift, but it's the most simple treat (ever) to make for a party. Every piece is creamy, crisp, sweet and buttery, and will inspire everyone to ask for the recipe.
Well, it's your lucky day!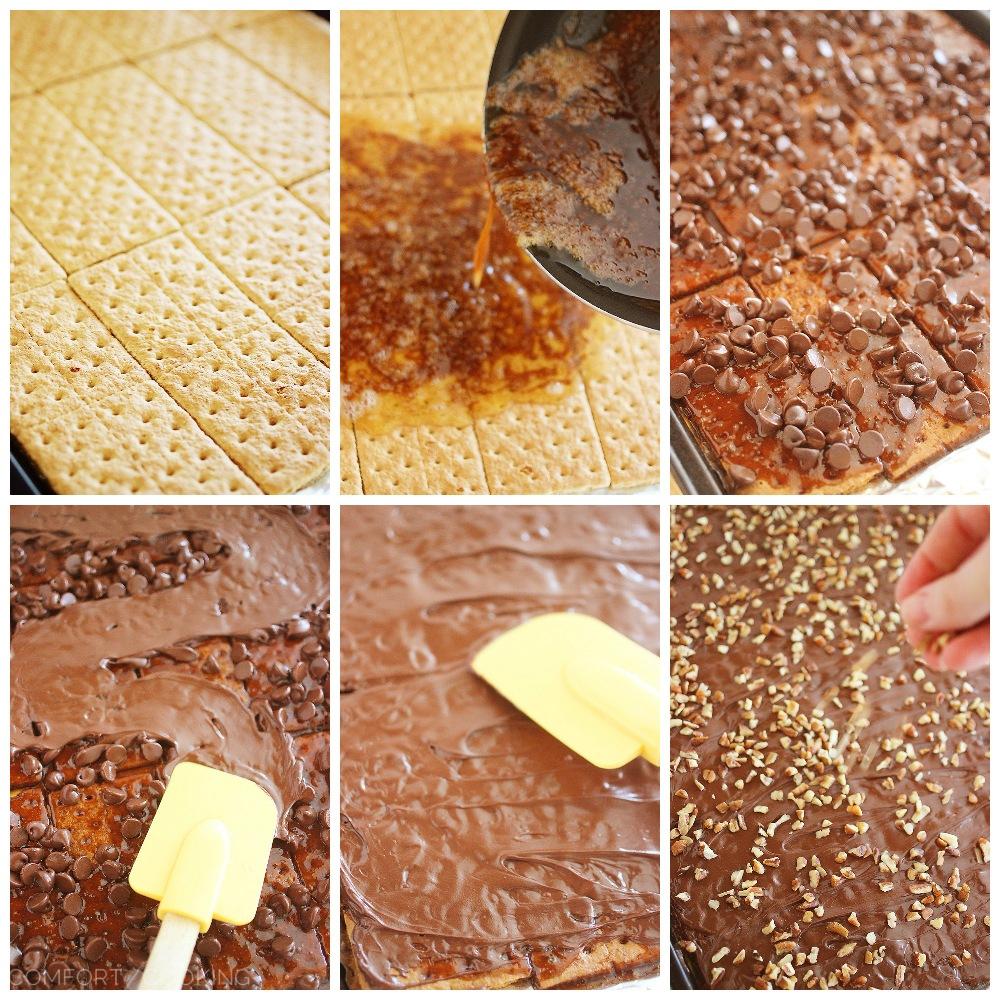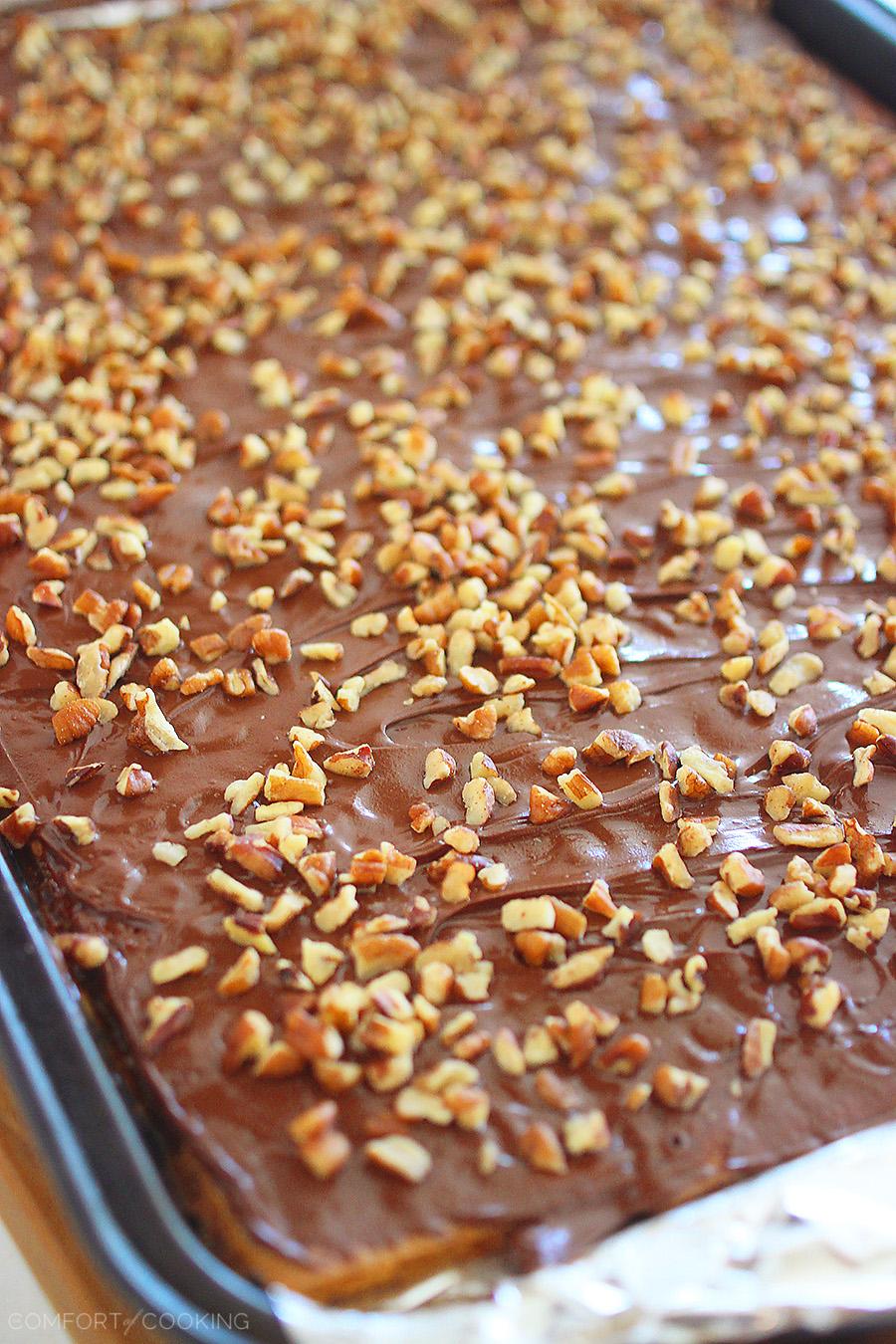 Not only is this two-bite treat sinfully delicious, but it's cheap as chips to make. Just layer about 15 graham crackers on a large baking sheet, and bubble a brown sugar and butter mixture on your stovetop. Pour it all over your crackers and bake for 8 minutes. Tap on your phone, fold the laundry, and then pop your tray outta the oven.
Sprinkle on your chocolate chips, and maybe eat a few while they melt and get gooey. Spread the chocolate with a rubber spatula, and toss handfuls of chopped nuts on top.
DONE.
Try to (patiently) wait for the chocolate topping to harden, about an hour, in your refrigerator before cutting into shards of beautiful, golden brown nutty-buttery-chocolaty bark. Then try even harder to put it into tins for gifting, or on a serving platter for a party, without snagging a few pieces.
This toffee makes a big batch, so gift them in pretty packages for your neighbors, friends, mailman, teachers, or whomever you want to make smile. You'll love it, and they will, too!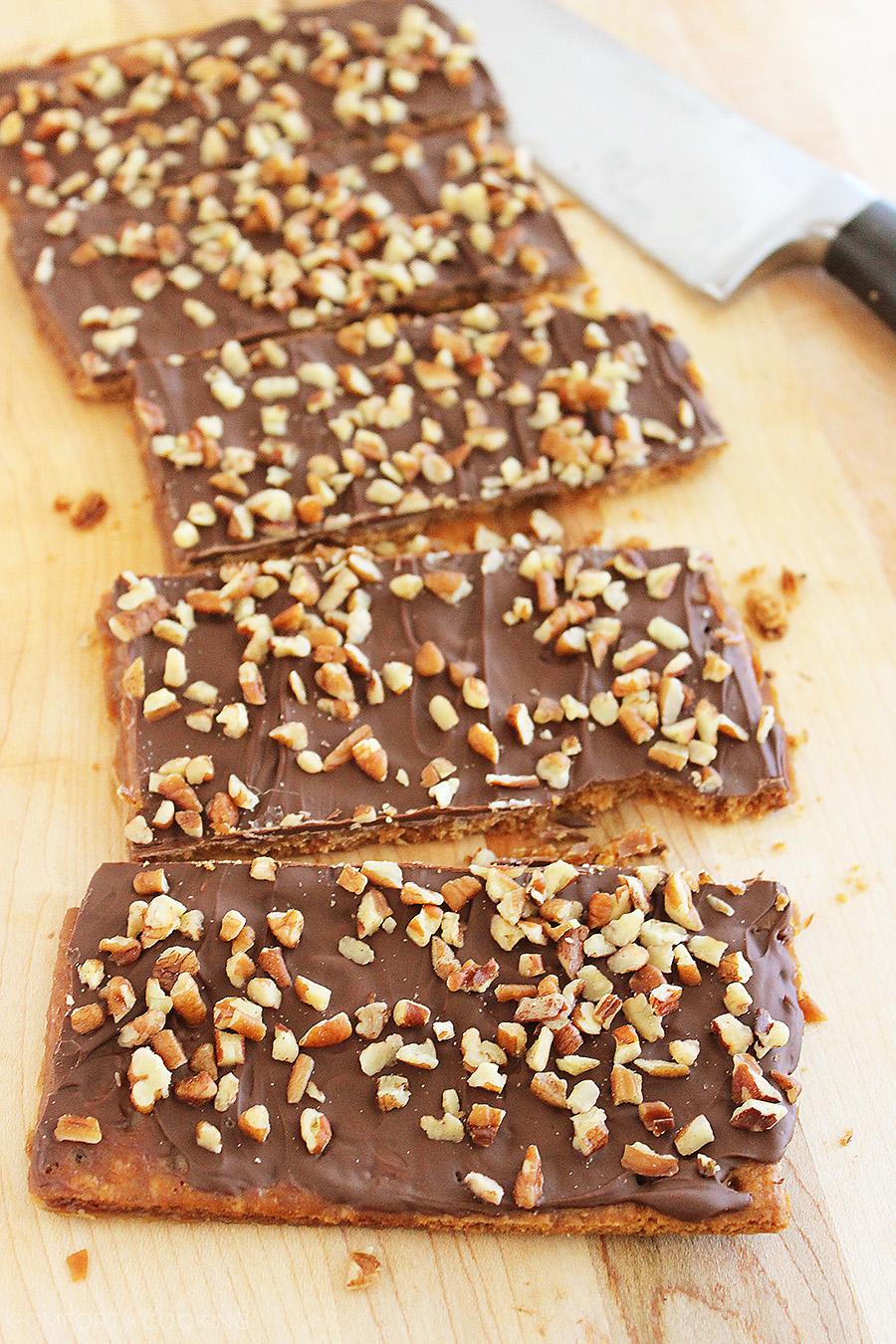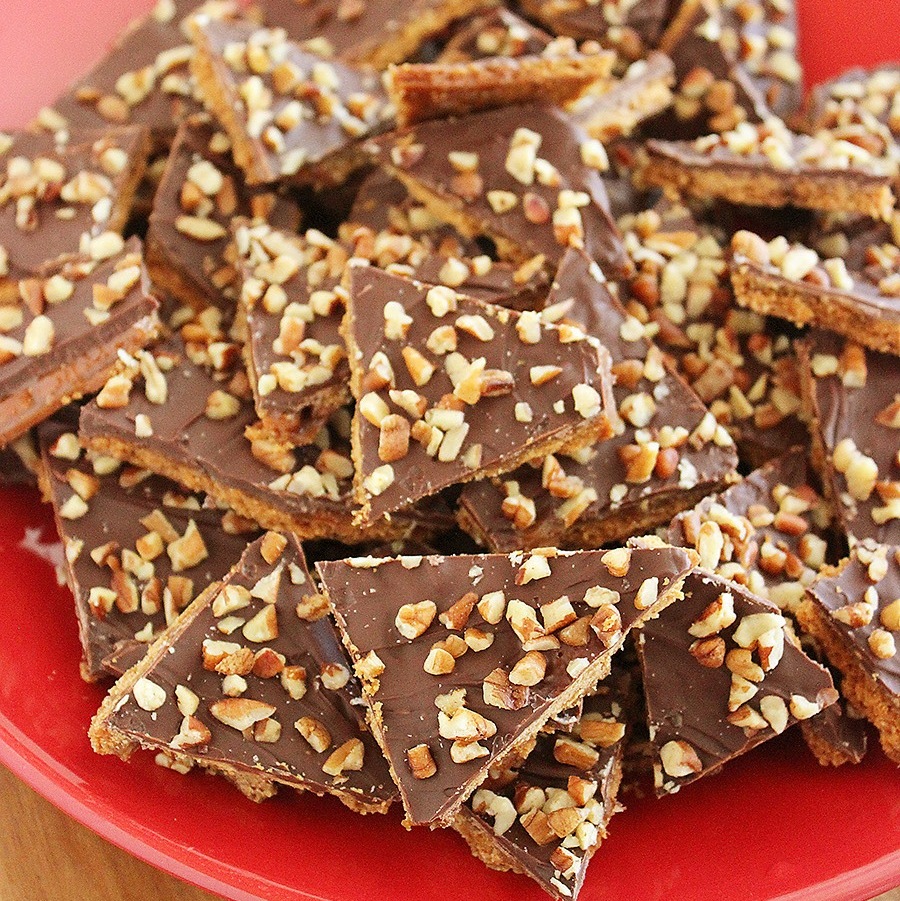 5-Ingredient Graham Cracker Toffee
Ingredients
15-16 graham cracker sheets
1/4 cup packed light brown sugar
1/2 cup (1 stick) unsalted butter
1 cup chopped pecans or pecan chips
1 1/2 cups milk or semi sweet chocolate chips
Instructions
Preheat oven to 350 degrees F.
Line a large baking sheet with aluminum foil. Lightly grease with nonstick cooking spray. Cover baking sheet with whole graham cracker sheets.
In a medium saucepan set to medium heat, bring brown sugar and butter to a boil. Simmer for 4 minutes, stirring constantly. Pour over graham crackers and bake for 8 minutes.
Remove from oven and immediately sprinkle chocolate chips over top. Let sit for 2 minutes. Spread melted chocolate with a knife or rubber spatula. Sprinkle pecans over top.
Refrigerate for at least 1 hour, or freeze for 30 minutes, then cut and serve toffee.
Enjoy!