Try this melt-in-your-mouth tangy, tender steak dinner, easily made in one skillet! A side of garlic mixed veggies keeps this low-carb meal healthy yet hearty.
I am so excited to share this recipe with you guys today! Why? Well, for one, it contains all things that I think are good in this world: Juicy steak. Tangy, sweet balsamic vinegar. Fresh summer zucchini and tomatoes. And naturally, a glass of red wine on the side (not pictured, but enjoyed with this plate after the glamour shots)!
I'm gushing over this gorgeous dish just a little bit. Not only for its looks, though. At its core, it's incredibly simple. Serves four. And is cooked to perfection in under 20 minutes in one skillet.
Can you say elegant, easy weeknight dinner for two? With leftovers?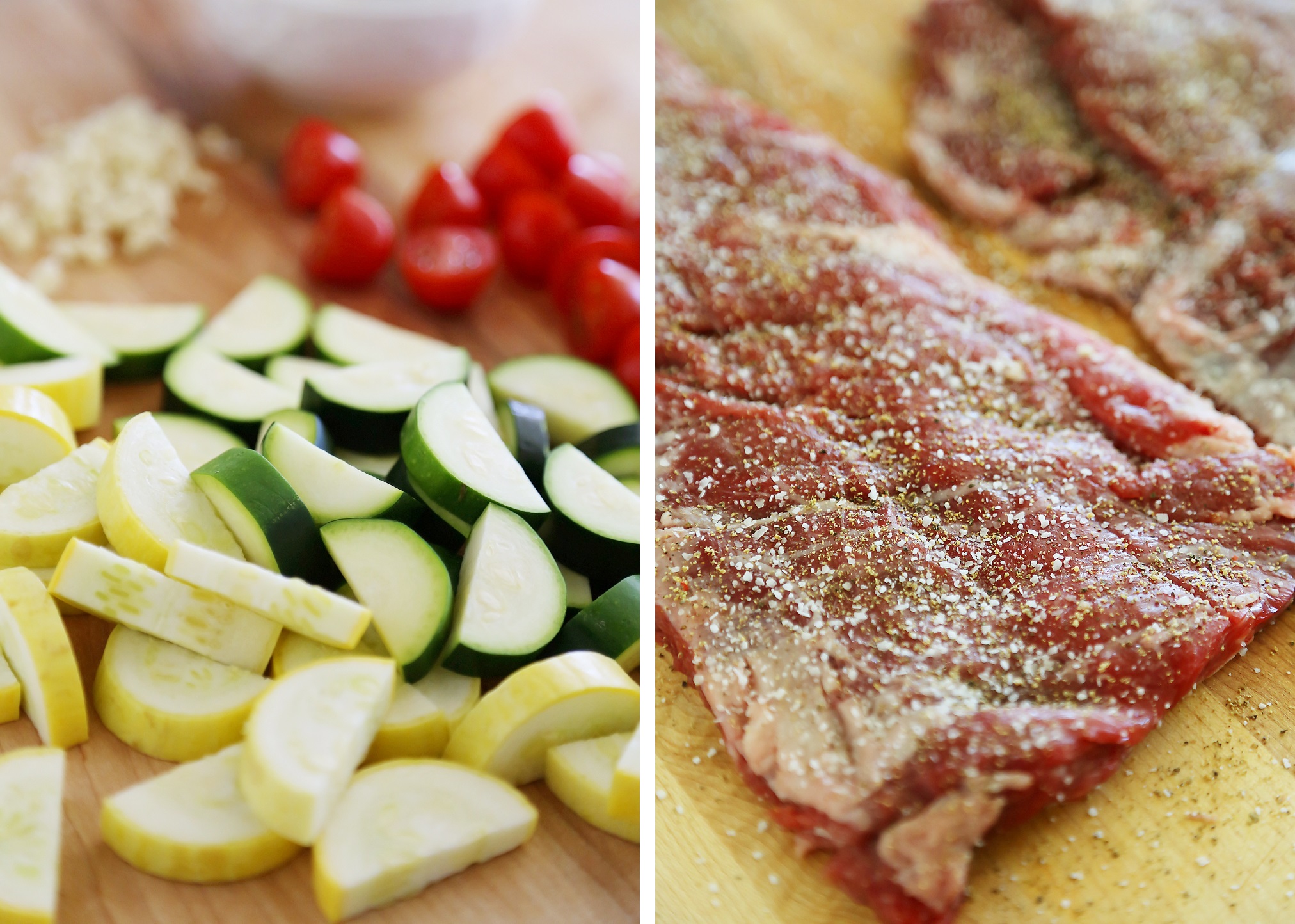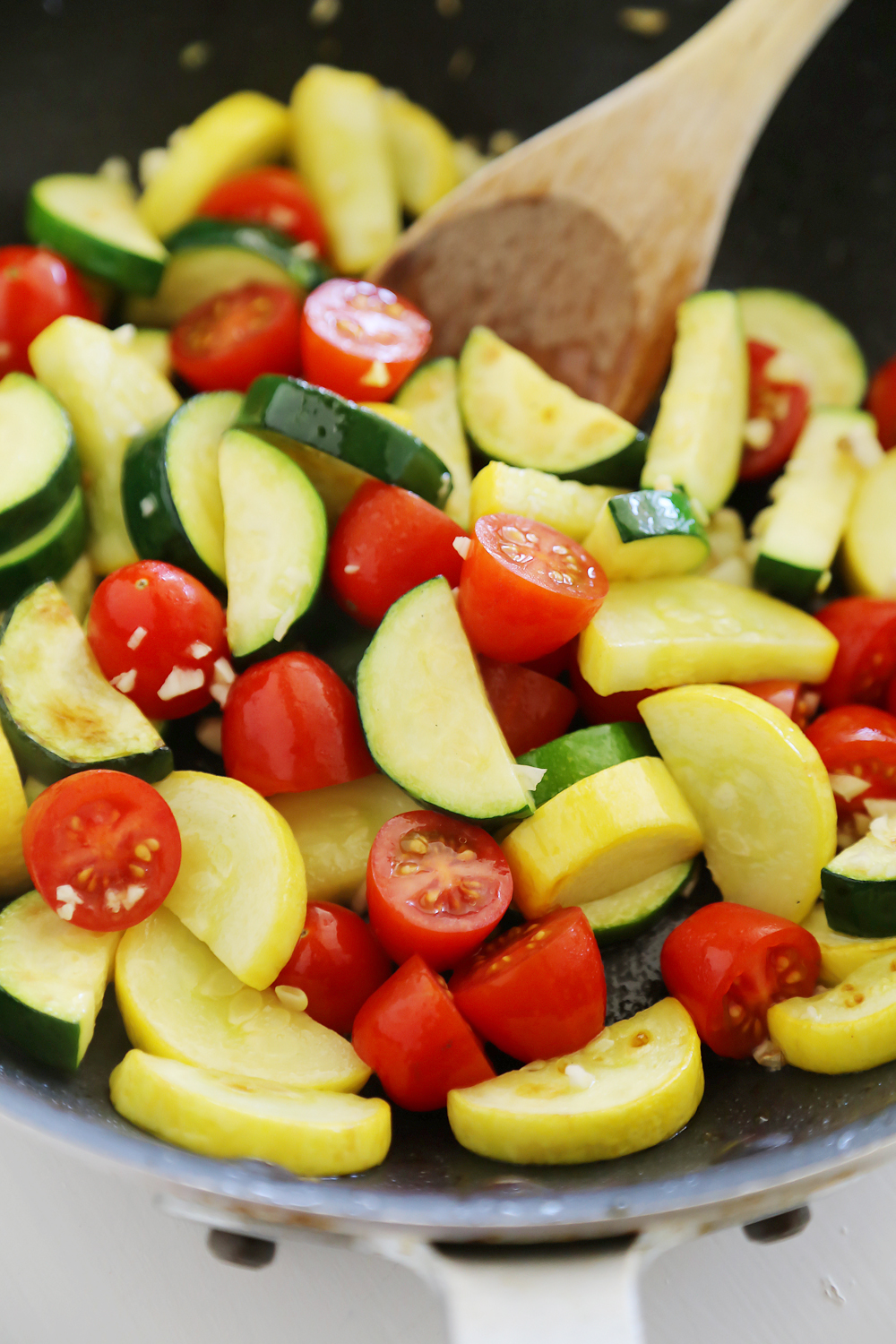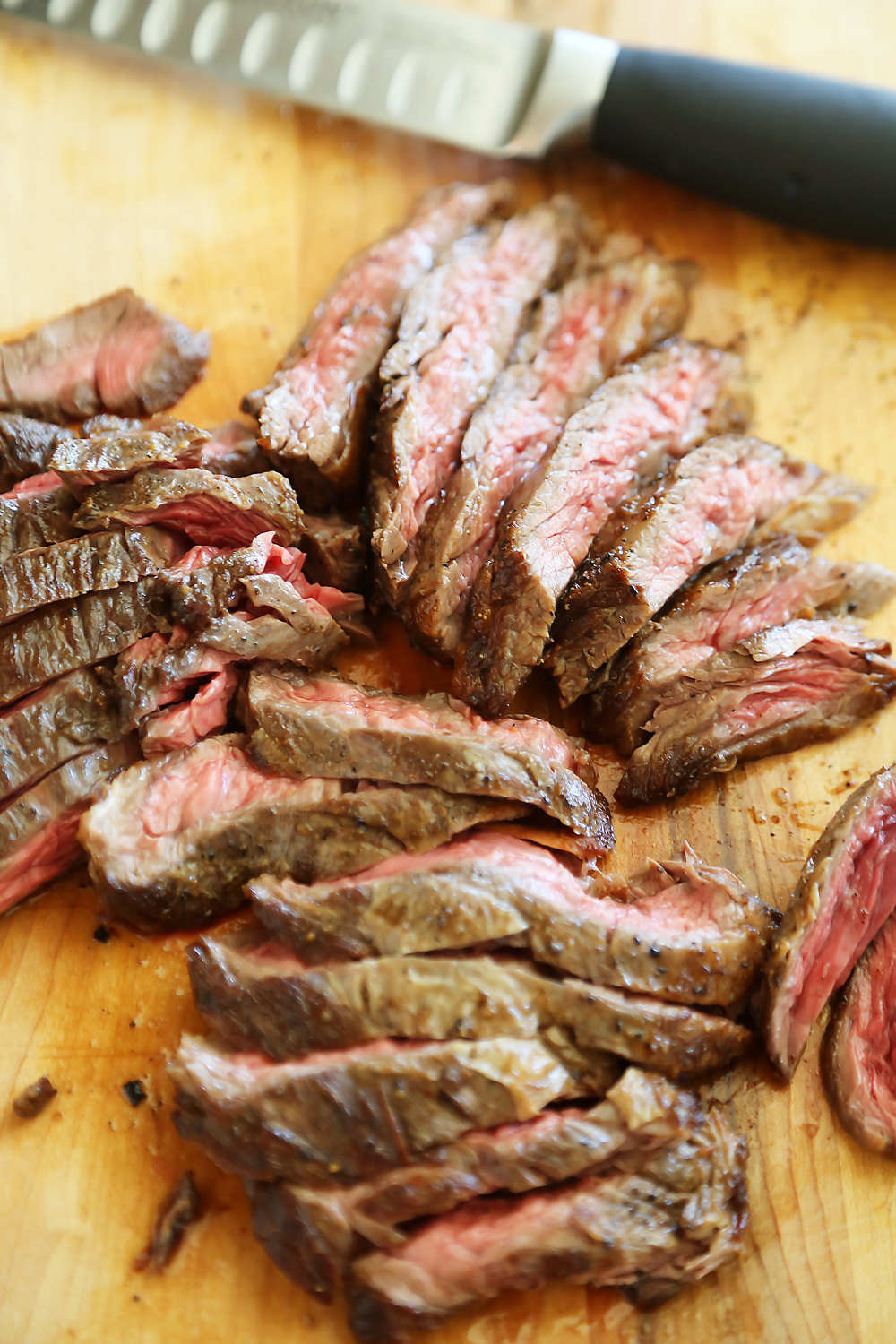 The best part of this colorful, healthy steak dinner? Minimal cleanup.
Simply sizzle your zucchini and squash in a large skillet, and toss in your tomatoes and garlic during the last few minutes of cooking. Out come the veggies, and in goes the steak, which only needs 2-3 minutes per side in a piping hot pan for perfect medium rare. Out comes the steak, and in goes your balsamic vinegar and a lil' sugar, which will bubble up into a syrupy sweet, tangy glaze in minutes. Dee-vine on the steak and veggies both!
You will love this delicious meal, so give it a shot one weeknight. Or, keep it easy for a special occasion and serve this with a side of my easy artisan crusty bread.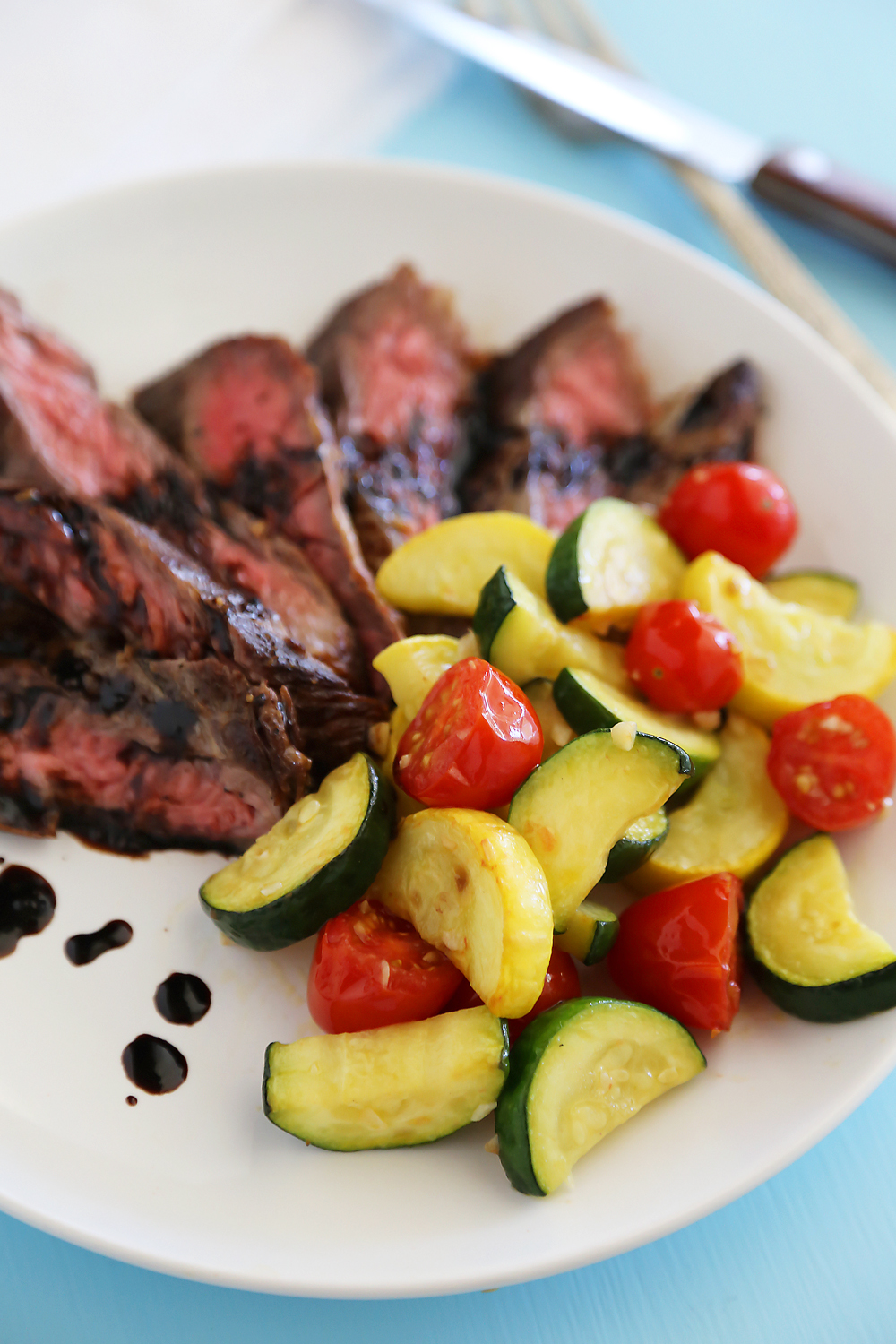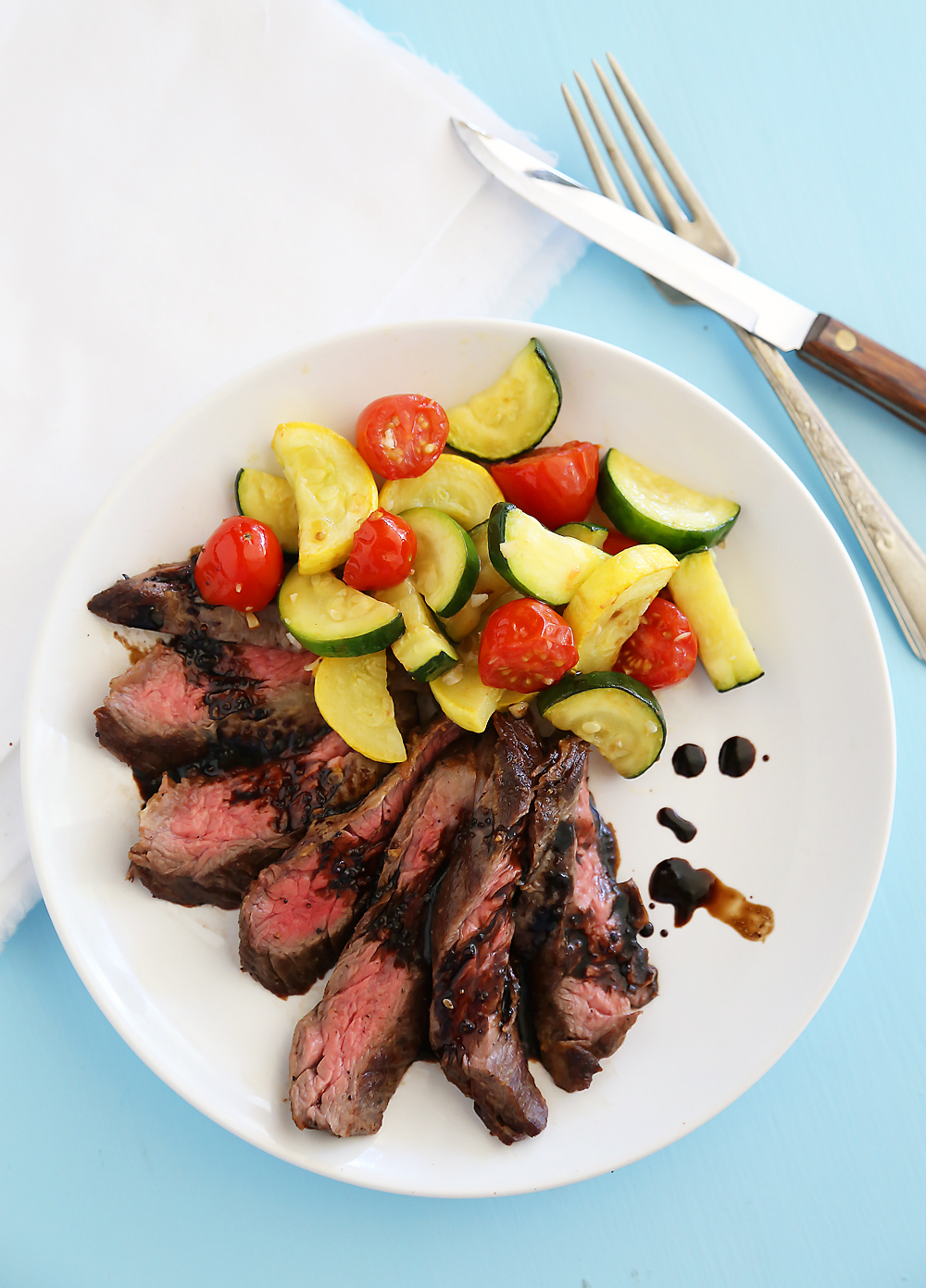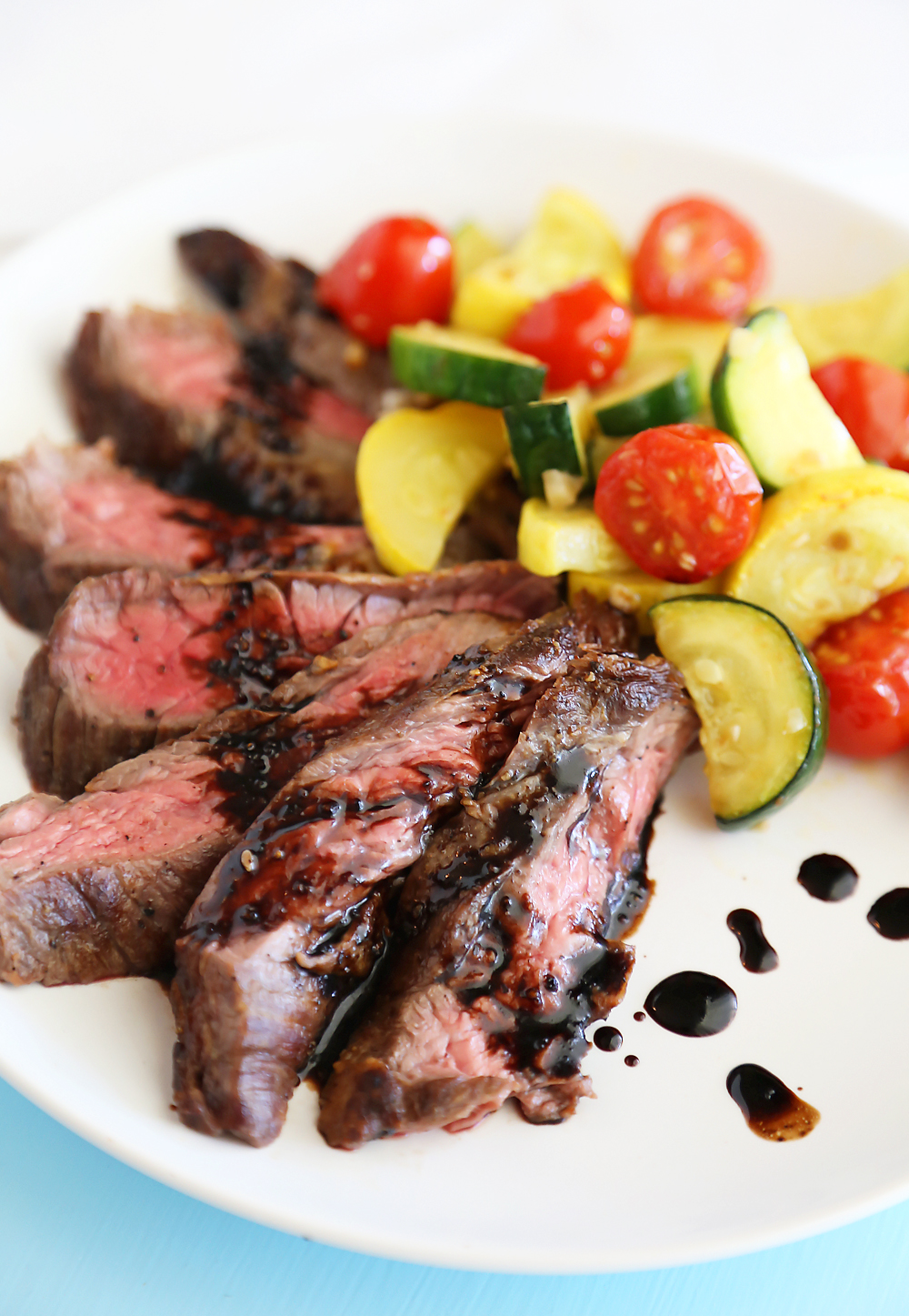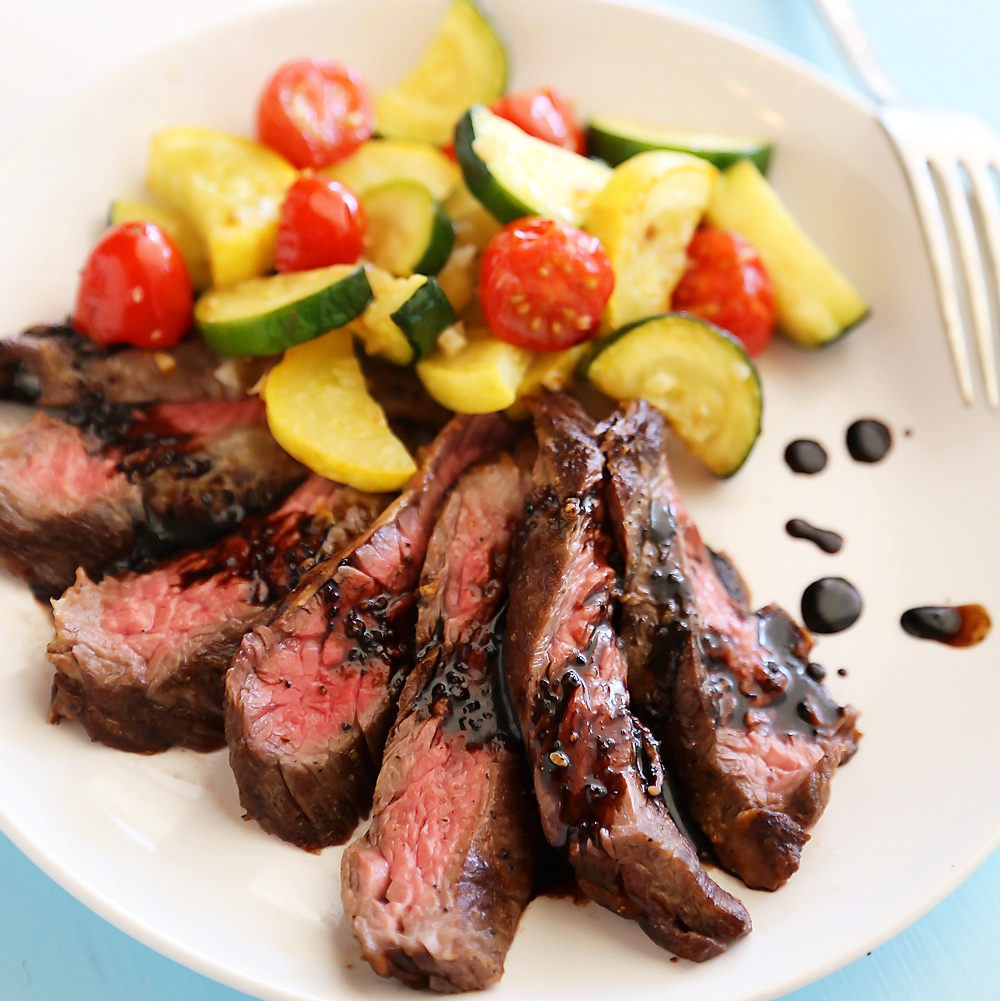 Skillet Balsamic Skirt Steak with Garlic Zucchini, Squash and Tomatoes
Ingredients
2 Tablespoons olive oil, divided
1 medium zucchini, cut into half-moons
1 medium yellow squash, cut into half-moons
1 cup cherry or grape tomatoes, halved
3 cloves garlic, minced
1-1/2 pounds skirt steak, trimmed and cut into 4 pieces
Kosher salt and freshly cracked pepper
1/2 cup balsamic vinegar
2 teaspoons granulated sugar
Instructions
In a large skillet set to medium-high, heat 1 Tbsp. oil. Add zucchini and yellow squash. Saute until vegetables are tender and browned in spots, 5 minutes. During the last 2 minutes of cooking, add tomatoes and garlic. Transfer to a bowl.
To the same skillet, add 1 Tbsp. oil. Pat steaks dry and season with salt and pepper. Add to skillet and cook until browned, 2 to 3 minutes per side for medium rare. Transfer to a plate and loosely tent with foil.
Discard fat from skillet. Add balsamic vinegar, sugar, 1/2 teaspoon kosher salt, 1/2 teaspoon pepper. Cook, stirring, until reduced by half, about 5 minutes.
Slice steak and serve on individual plates with vegetables and balsamic glaze.
Enjoy!