Fresh and colorful fruit skewers with a creamy honey-vanilla yogurt dip are perfect for healthy snacking and spring parties!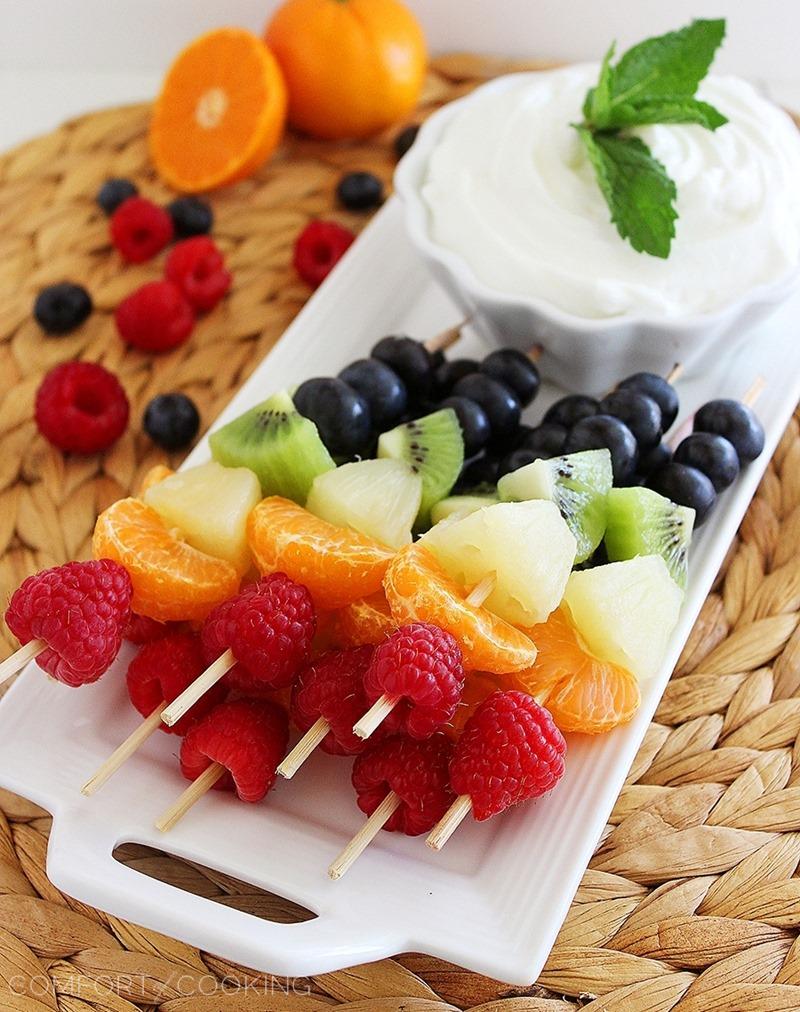 If there's one thing this baby's got me craving constantly, it's fruit, fruit and more fruit. Fresh berries, juicy citrus and gorgeous green kiwi are my addiction… and I don't wanna quit. They tried to make me go to raspberry rehab, and I said noooooo no no.
So, what better way to get my fruity fill and celebrate St. Patrick's Day than with a little edible rainbow?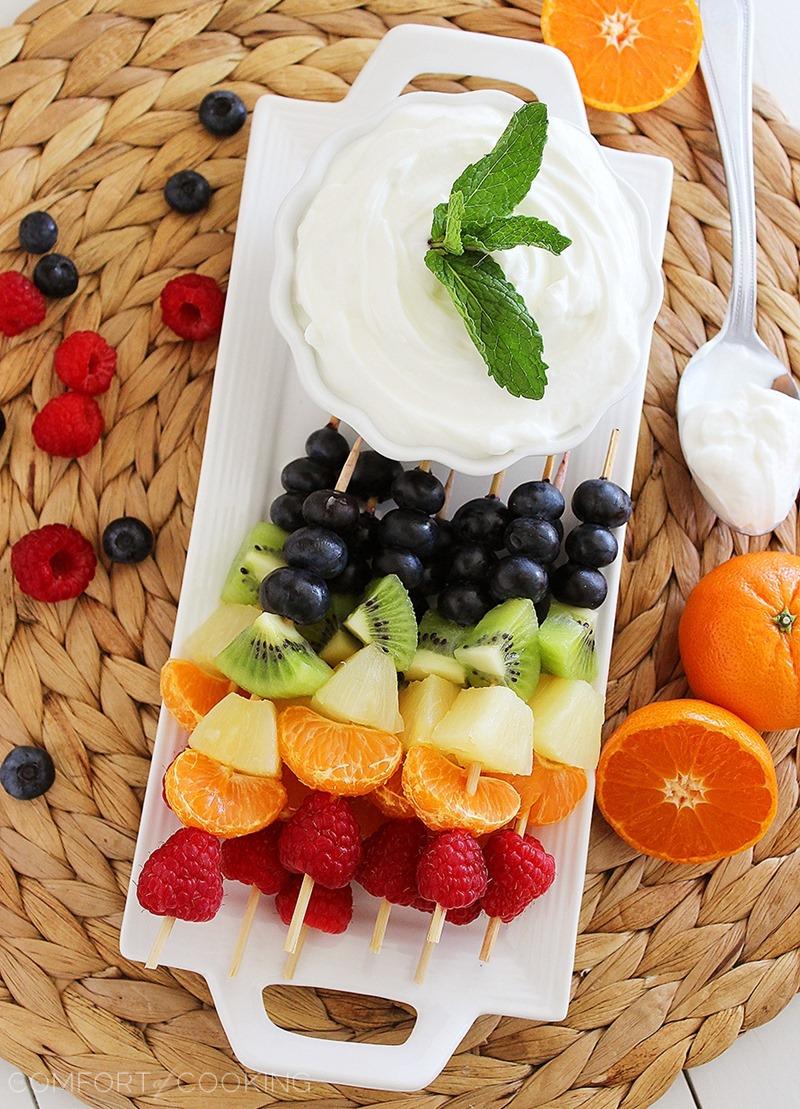 Paired with a creamy honey-vanilla yogurt dip, these fruit skewers are a scrumptious, healthy snack… and super easy, too! For a little spice, swirl a half teaspoon of cinnamon into the dip. Need a little color on top? Garnish with mint leaves or a few extra berries.
For the skewers, just pile on your favorite fruits! Anything that you like, or that's in season, is a good bet. Instead of raspberries, try strawberries. Swap the orange with cut-up cantaloupe, or the kiwi for green grapes. Feel free to get creative!
For birthdays, showers, and any spring or summer event, these rainbow fruit skewers are the perfect party snack! They're fresh and light, easy to make last-minute, and adorably colorful.
You can also use the dip on cut-up apples, bananas and strawberries! If you'd like it a little sweeter, add a bit of brown sugar. Want a more savory dip for a veggie platter? Toss the yogurt with a packet of Ranch seasoning or your favorite hot sauce.
Rainbow Fruit Skewers with Vanilla-Honey Yogurt Dip
Ingredients
10 long wooden skewers, cut in half
Assorted fruit, Use whatever you like! I used raspberries, oranges, pineapple, kiwi and blueberries
2 cups plain or vanilla yogurt, if using plain, add 1 tsp. vanilla
1/4 cup honey
1/2 teaspoon ground cinnamon
Instructions
In a medium bowl, stir together yogurt, honey and cinnamon. Thread fruit onto skewers and serve with yogurt dip.
Enjoy!