The ultimate comfort cookie! This perfect cookie-pie crust hybrid is so easy for fall desserts and snacks. Every bite is soft, buttery and full of cinnamon-sugar goodness. Baked with just 3 ingredients in under 10 minutes!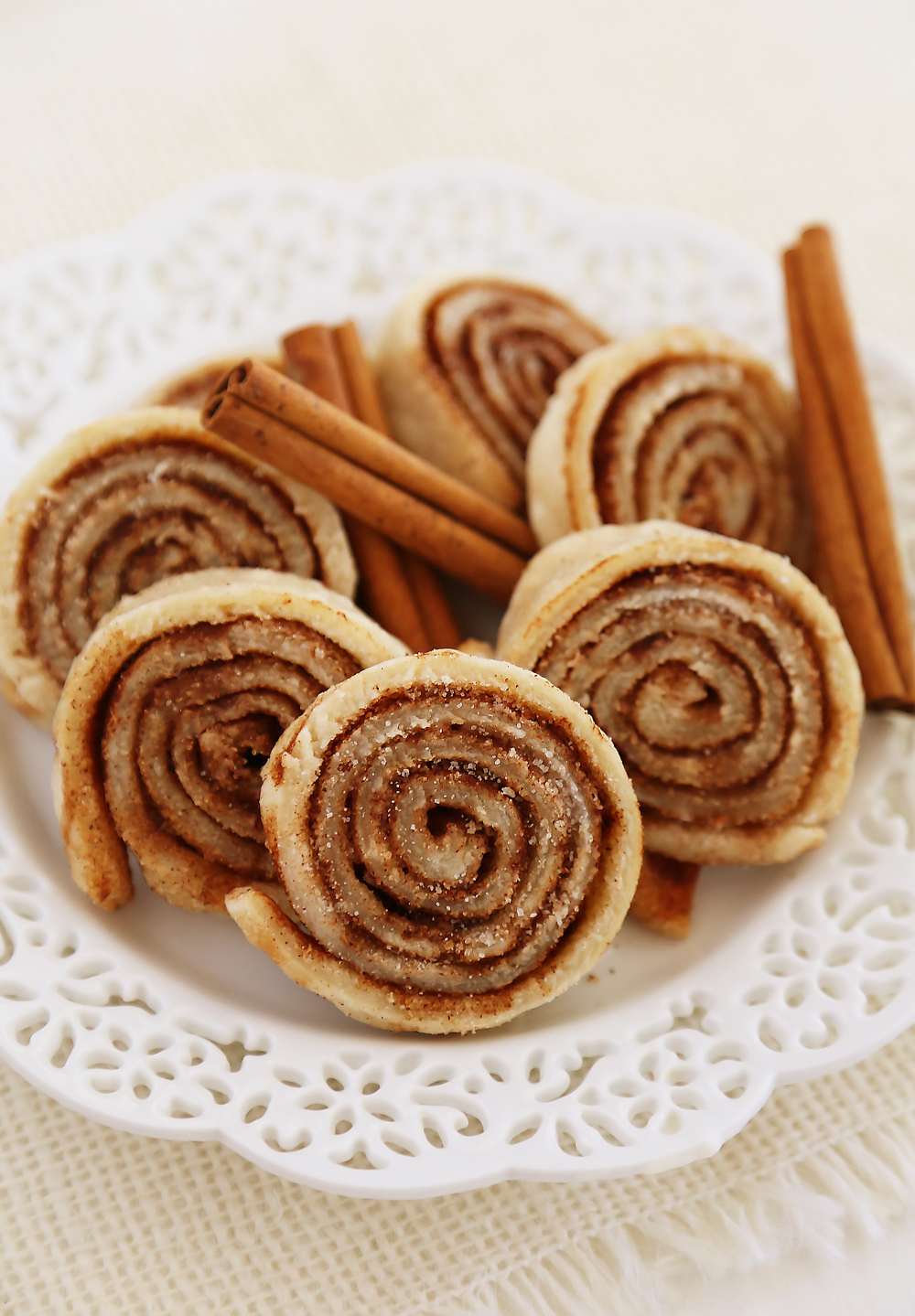 The word "comfort" and these cookies are absolutely synonymous to me. When I was a kid, these were my first-ever baking attempt, and first success. How could you mess up with such simple ingredients, after all? The aroma from the oven as they bake still envelops me in anticipation!
These wonderful cookies are nothing terribly unique, but rather a special family tradition that I have been meaning to share with you for years. However, I've never had the patience to purposely bake these cookies with the intent of photographing them. And not just devouring hot from the baking sheet.
This is a first!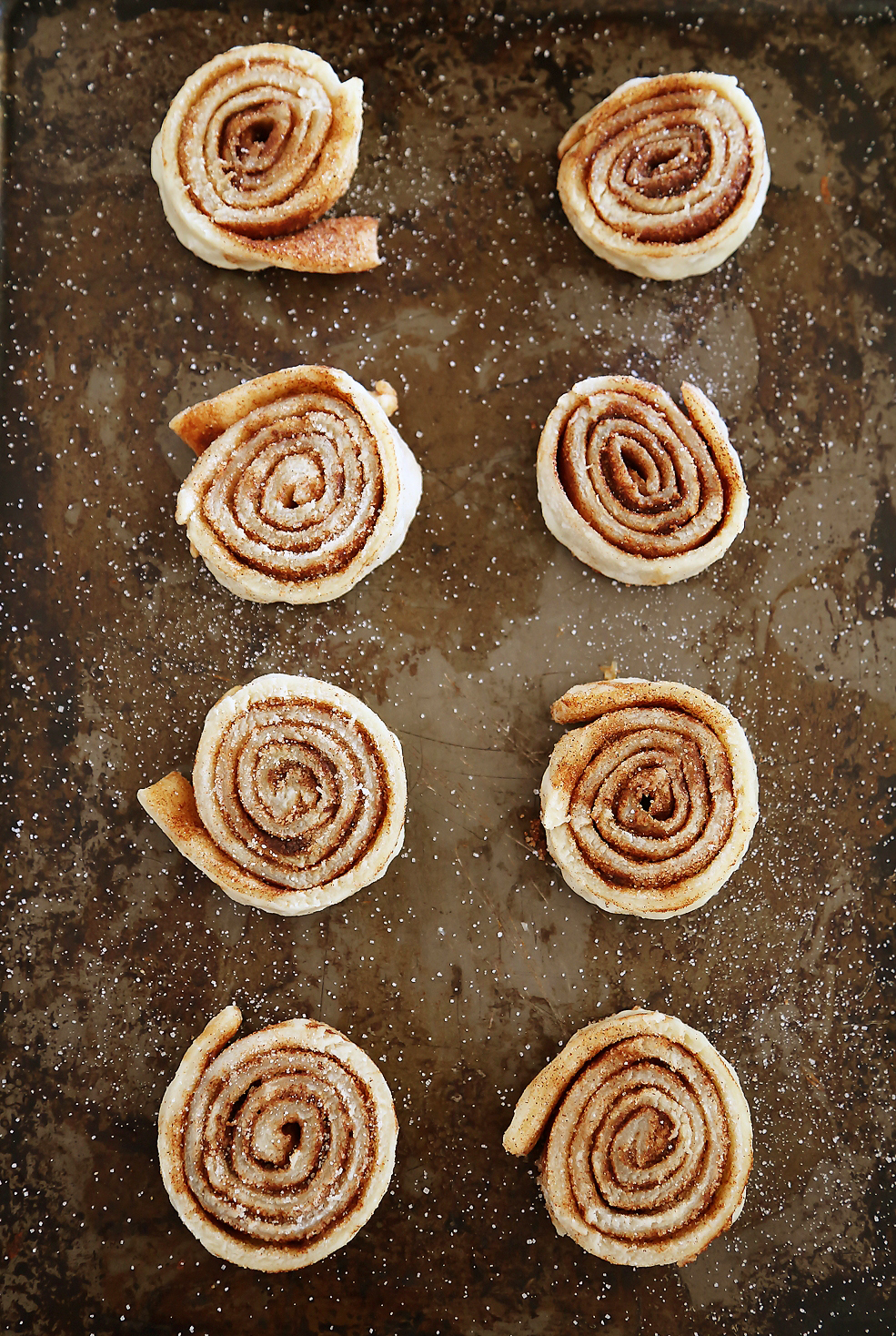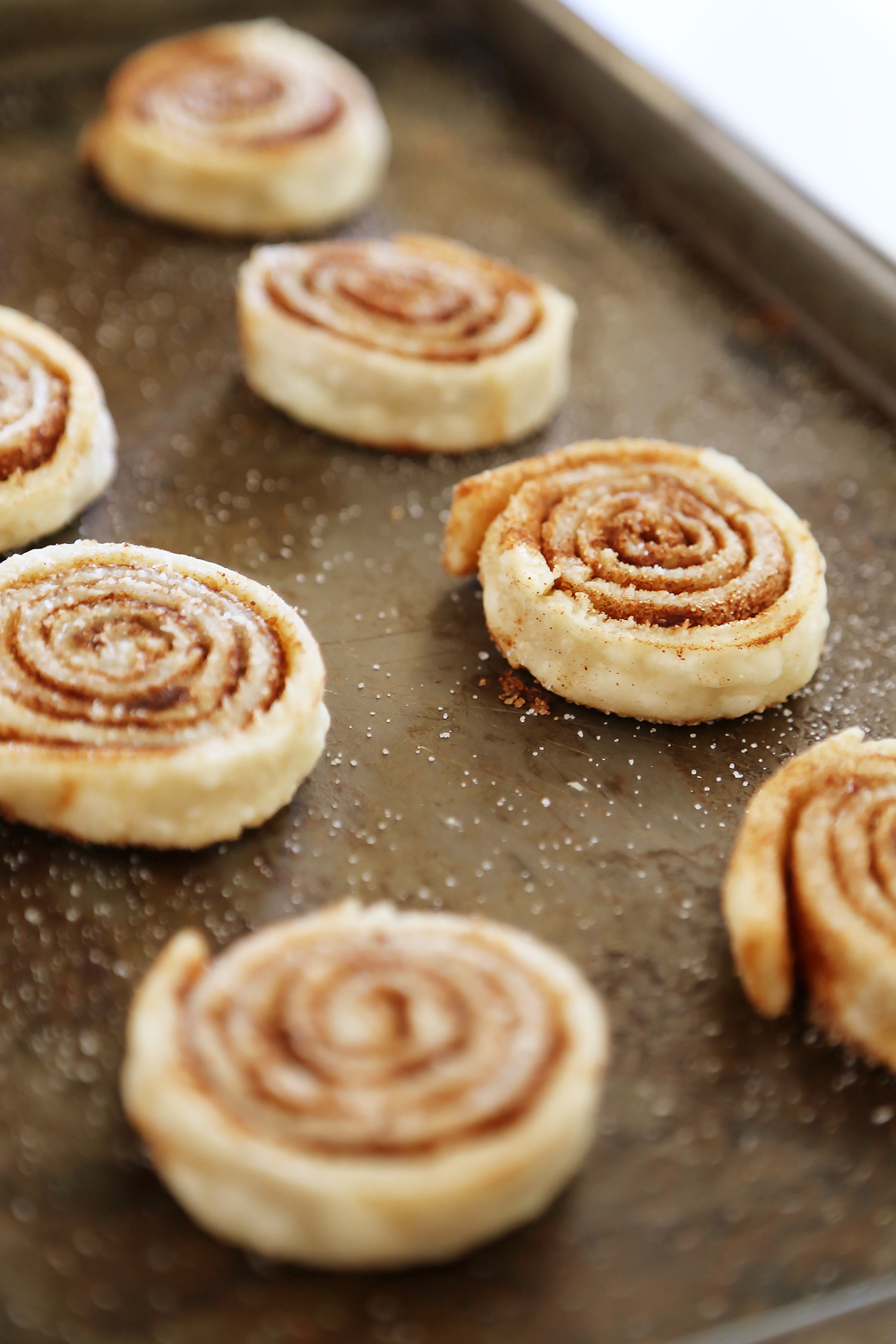 I started making these cookies from pie crust trimmings leftover from holiday pies. I still do with my scraps! Double the excitement, since you get two delicious baked treats from one batch of pie dough.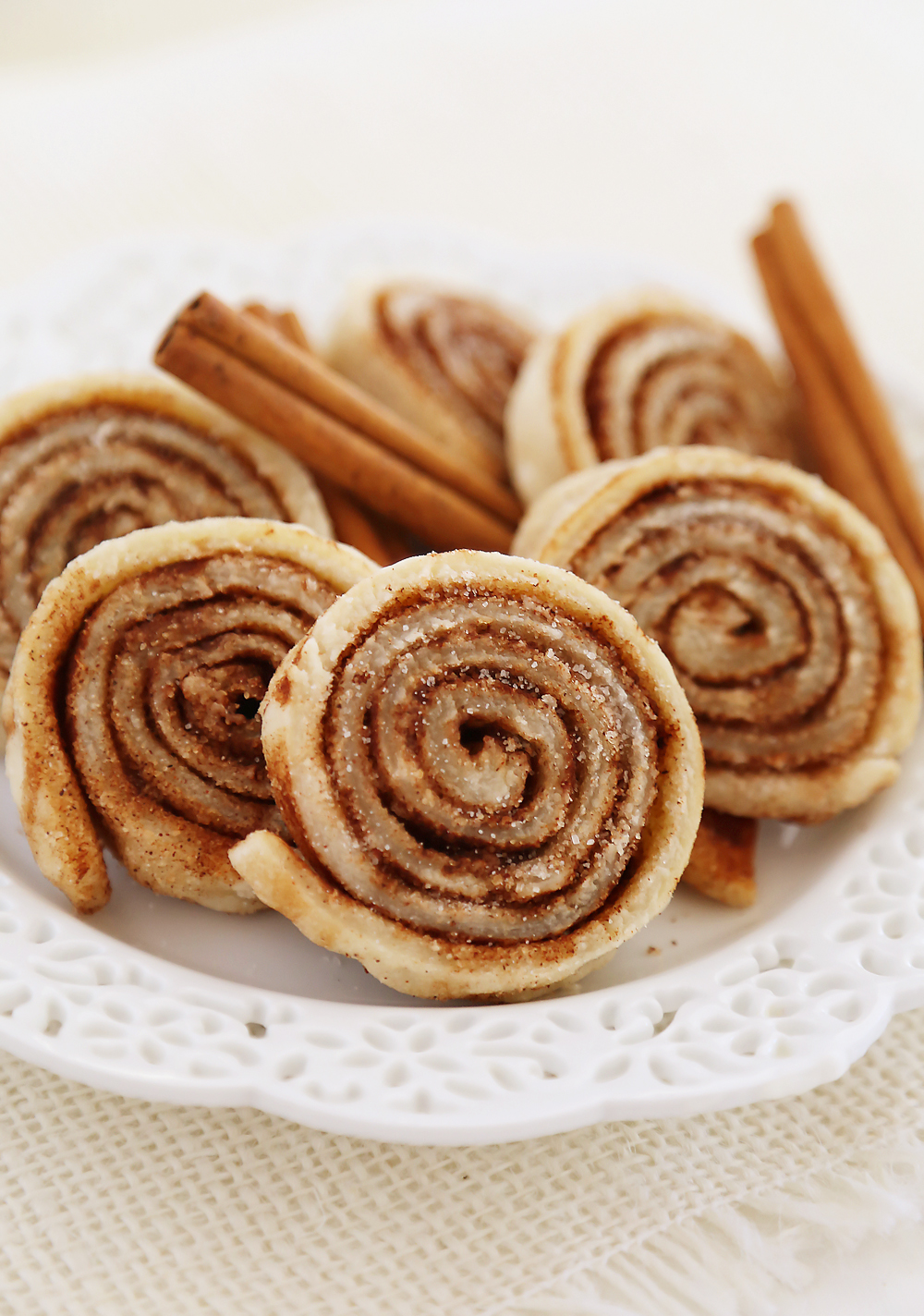 My family used mostly refrigerated pie dough, which works just as well, but the real goodness comes from a buttery, flaky homemade crust. This crust is my favorite. It is so simple to make, foolproof even, and I have had nothing but perfect pies ever since. And perfect pie crust cookies!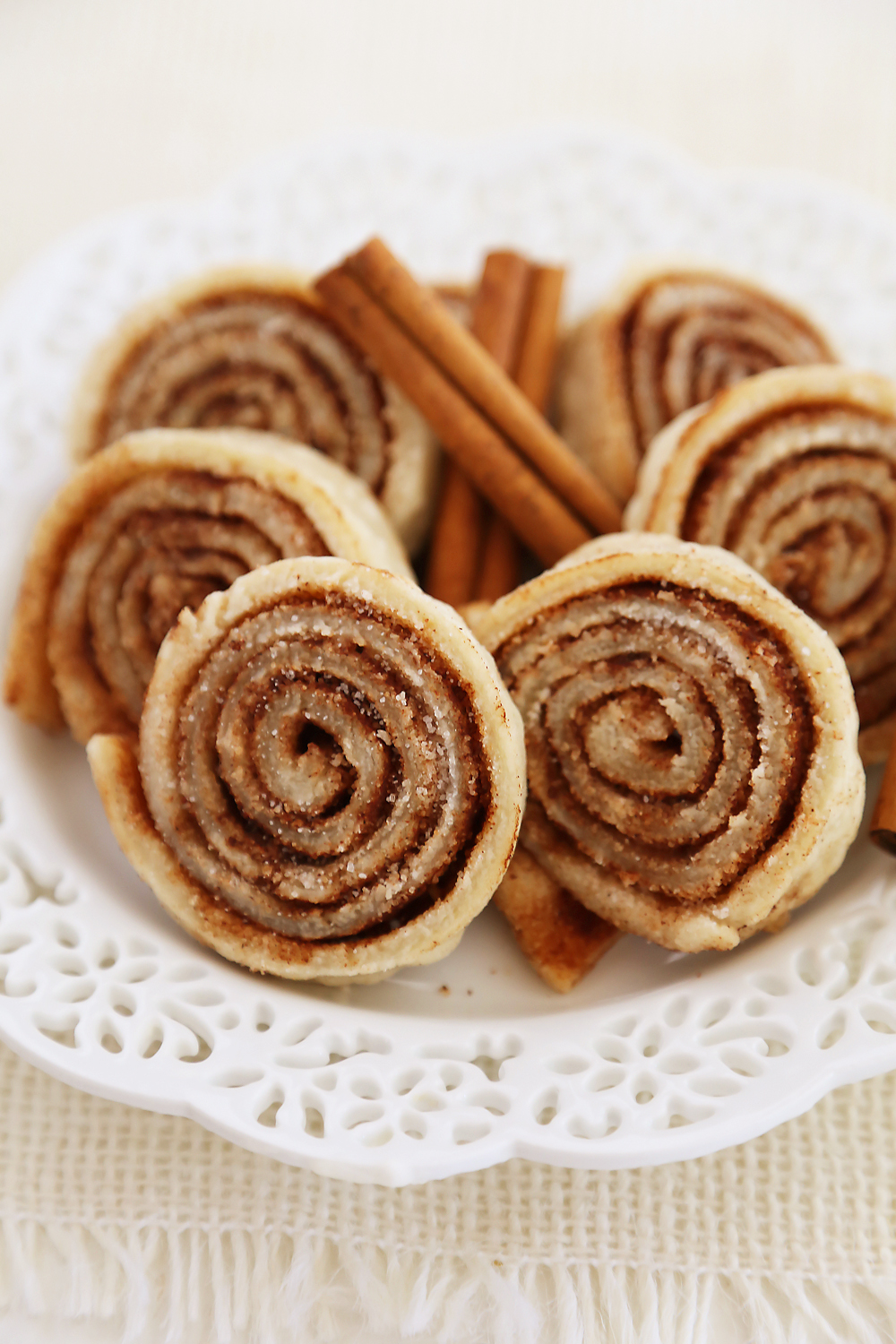 Kids love these little treats, too. There is something about the taste with a glass of milk that totally transports me to my childhood home. These cookies are such a simple comfort, and so easy.
I know you will love them, whether you use a whole pie crust to bake a batch, or make 'em mini with your next pie dough trimmings!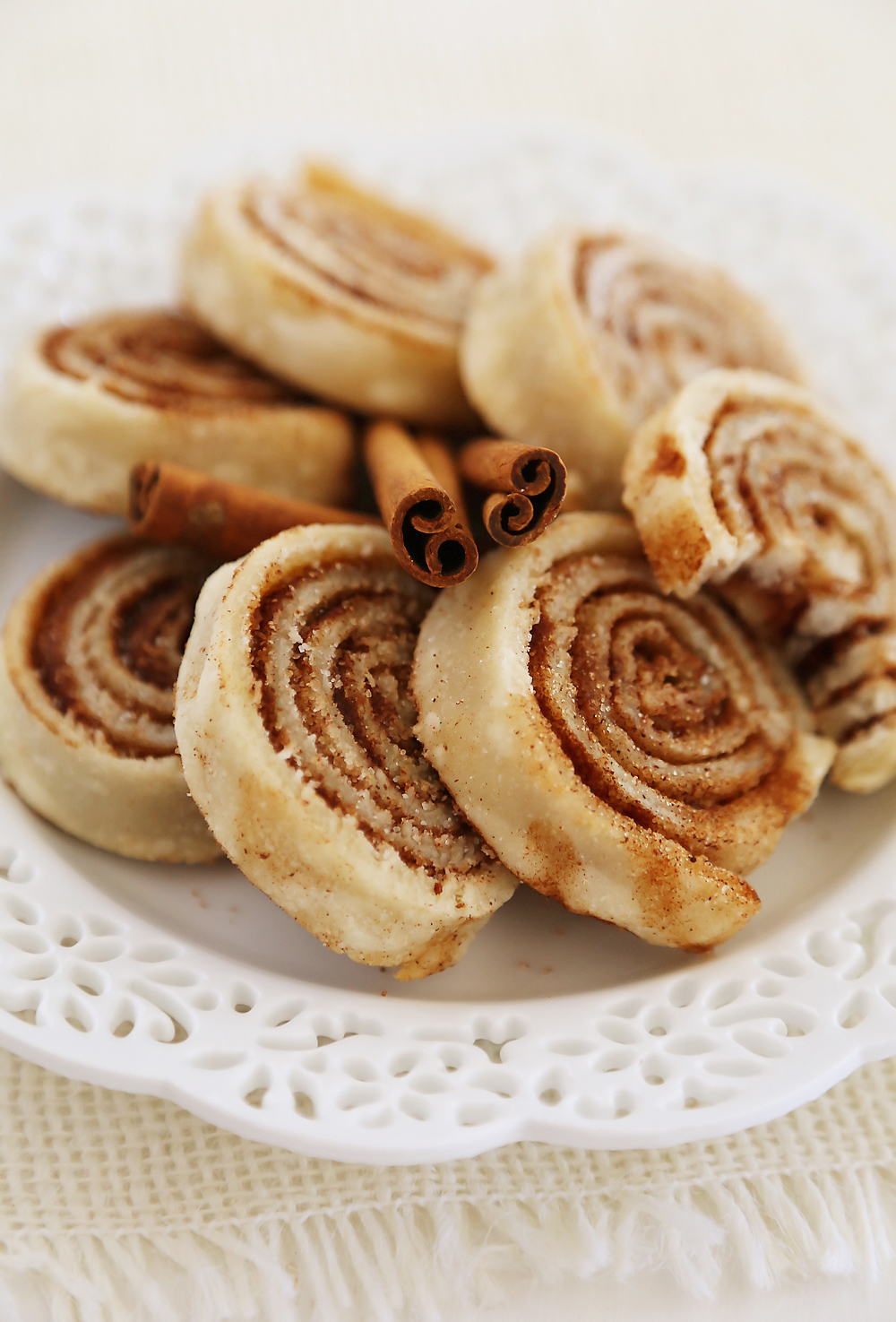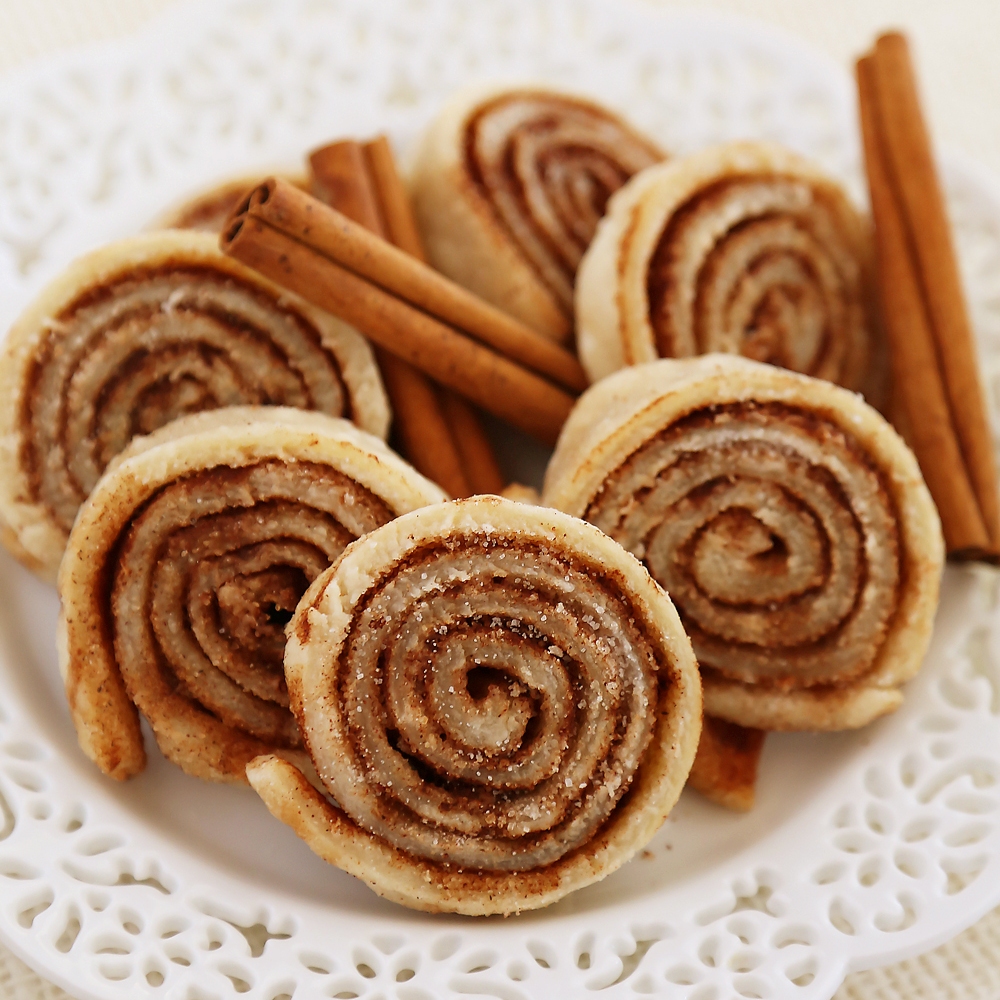 3-Ingredient Cinnamon Sugar Pie Crust Cookies
Ingredients
1 pie crust, homemade (here's my fave) or store-bought
3 Tablespoons granulated sugar
3 teaspoons ground cinnamon
Instructions
Preheat oven to 350 degrees F. Line a large baking sheet with parchment paper.
On a floured surface, roll out pie crust into an approx. 12-inch x 8-inch rectangle. Sprinkle all over with sugar and cinnamon.
Starting at short end, roll crust until you have a tightly rolled log. Slice into 1-inch wide cookies. Place on prepared baking sheet.
Bake for 8-10 minutes, until pie crust is cooked but slightly underdone. Let rest on baking sheet for a few minutes, before transferring to a wire rack to cool completely.
Enjoy!