These delicious, protein packed muffins are perfect for weekend mornings! Top buttery broiled English muffins with peanut butter, brûléed bananas, and blueberries or almonds for a satisfying all-in-one breakfast!
There's nothing I love more than a delicious, easy breakfast that keeps me sustained 'til lunch. I have a big appetite, so resisting the urge to get snack happy until my next meal is a challenge. However, these peanut butter and fruit-topped English muffins fit the bill for a filling yet healthy breakfast.
Bananas and peanut butter are a beautiful enough combination. But, add a sprinkle of brown sugar and a quick oven broil to caramelize the bananas on top of these mouthwatering muffins. It's such a fun trick for an extra special touch, and adds a bit more texture (and sweetness) to this creamy, delicious breakfast or snack.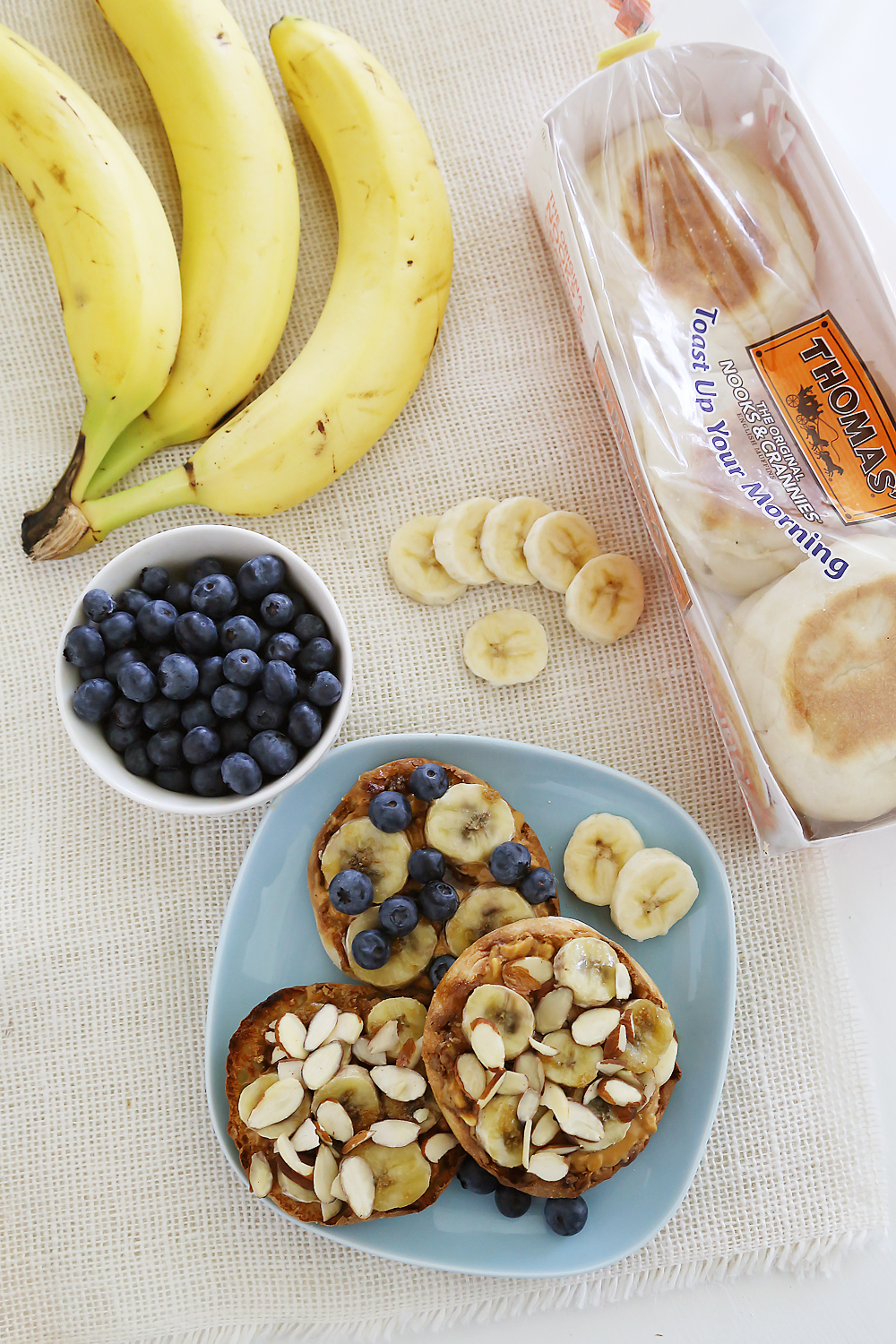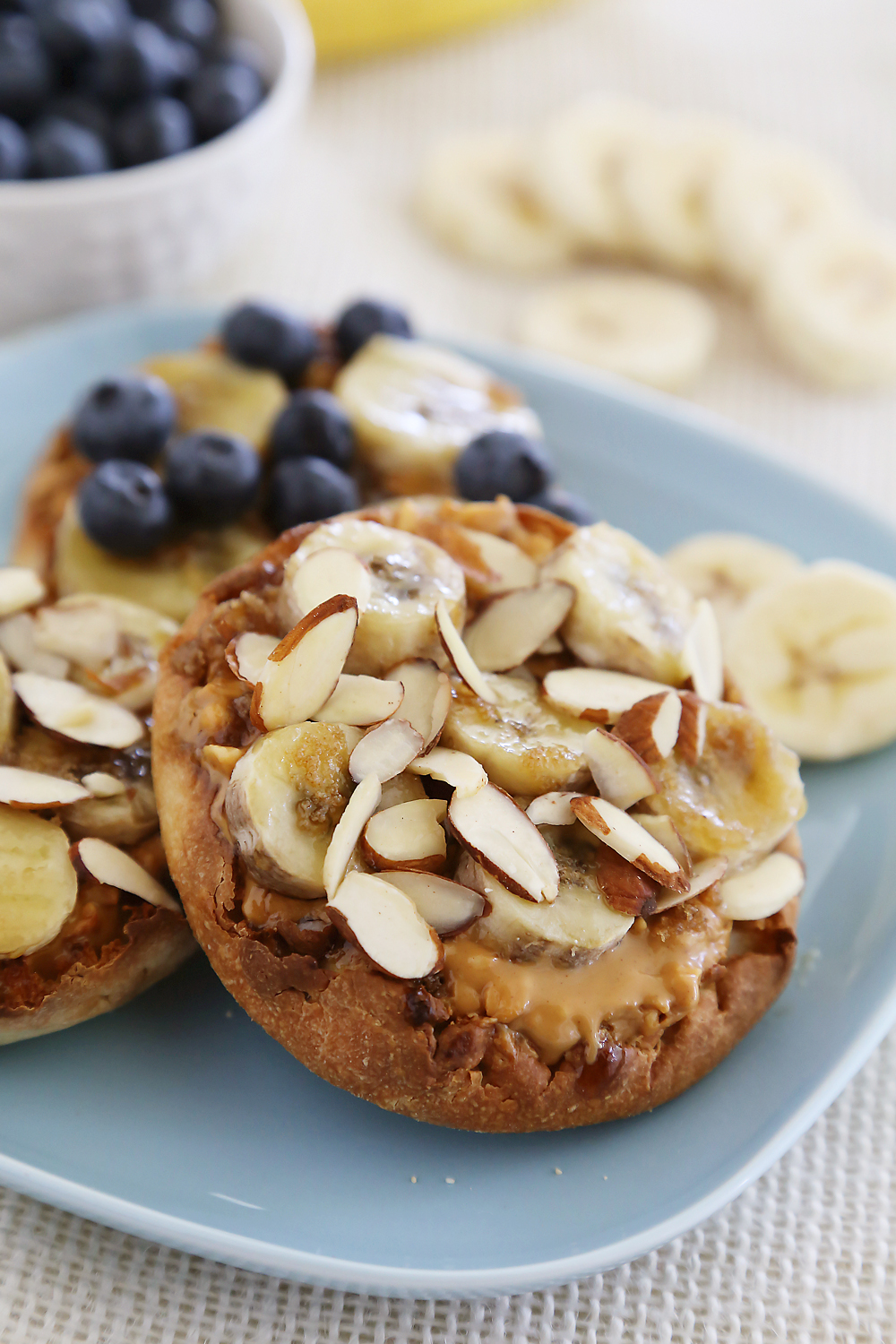 Everyone loves buttery soft, fluffy Thomas English Muffins, but not everyone imagines them as the perfect canvas for tasty toppings. As irresistible as those nooks and crannies are with a dab of salted butter, they're even better with this combination of creamy peanut butter and fresh fruit.
Simply broil your English muffin halves until lightly browned, then slather on some peanut butter (or any favorite nut butter). Top with bananas and brown sugar, give the muffins a little brûlée under your broiler, and you're done! Serve as is, or top with blueberries, almonds, or any of your other favorite toppings.
Try this 4-ingredient, 10-minute recipe that will have you believing in the power of a good breakfast!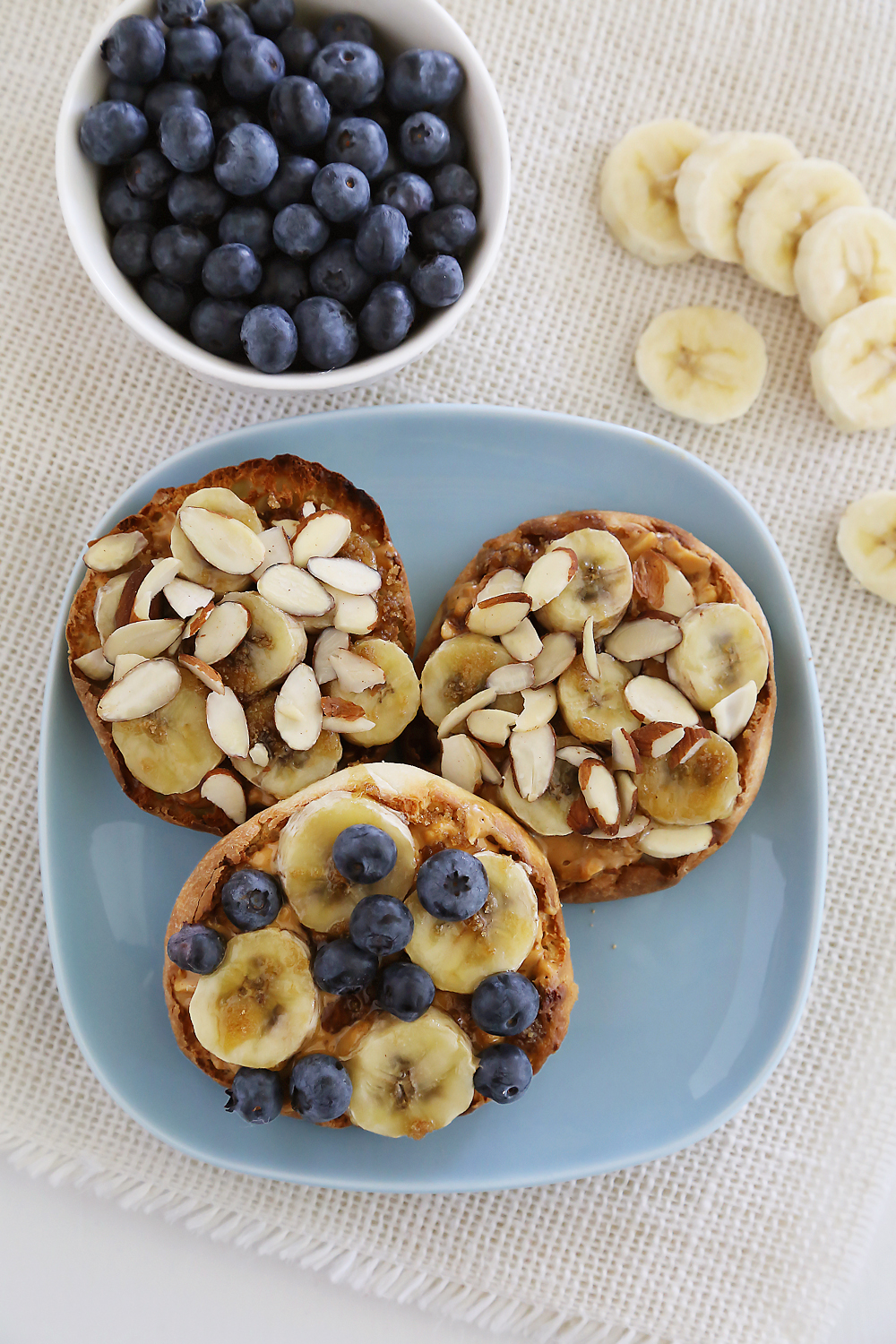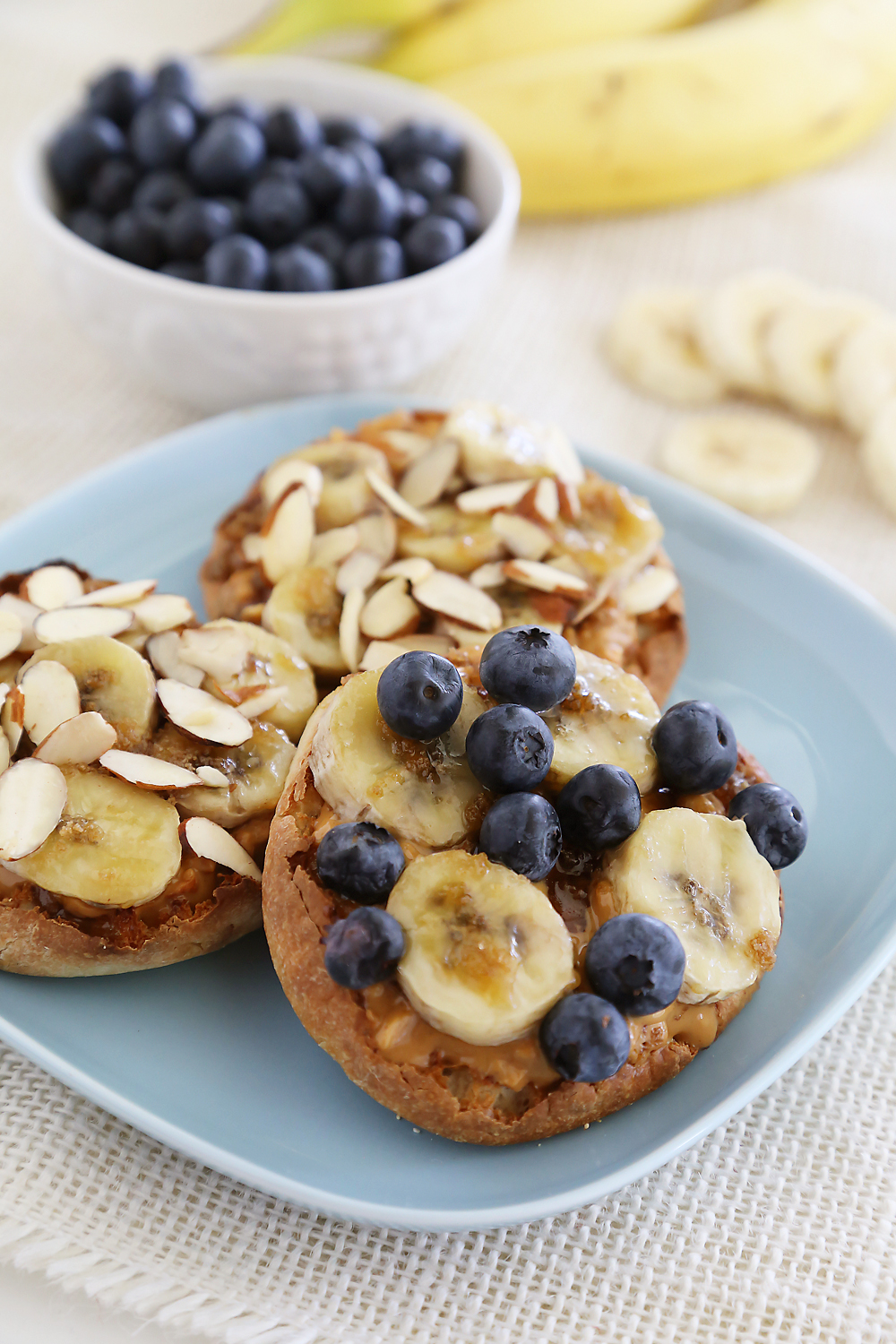 Brûléed Banana and Peanut Butter English Muffins
Ingredients
2 Thomas' Original English Muffins, 4 halves
2 medium bananas
1/4 cup natural peanut butter, or any nut butter
2 teaspoons light brown sugar
Fresh blueberries and/or slivered almonds, for topping
Instructions
Preheat broiler (500 degrees F). Arrange rack in lower third of oven.
Place muffin halves on a baking sheet and broil until toasted, 4-5 minutes.
Spread peanut butter on top of muffin halves and top with banana slices. Sprinkle evenly with brown sugar, a few pinches on each muffin.
Return muffins to oven and broil until sugar is browned and caramelized, 3 to 4 minutes. Remove from oven and top with blueberries and/or almonds.
Enjoy!