Decadently delicious chicken dinner with a buttery mushroom cream sauce, made easily in one skillet! Simple enough for weeknights, elegant for dinner parties. Serve with pasta and salad for a scrumptious meal.
At the end of a long day, everyone needs a comforting and delicious dinner. Even better when someone cooks it for you! But, for those not so lucky, well… you are still in luck, because this is a recipe simple enough for weeknights, and outrageously delicious as next-day leftovers.
Crisp, buttery hot chicken cutlets nestled in a creamy Dijon-Parmesan sauce with a splash of white wine and heavy cream. Have mercy! Oh, and mushrooms, of course. Love 'em or hate 'em, you can't deny that they pair perfectly with a light cream sauce.
I love to serve this mouthwatering meal with simple sides – buttery pasta with freshly grated Parmesan, and a peppery arugula salad with a squeeze of lemon. The chicken cutlets are so tender and juicy, and just melt in your mouth with the mushroom cream sauce.
This is a winner-winner of a chicken dinner!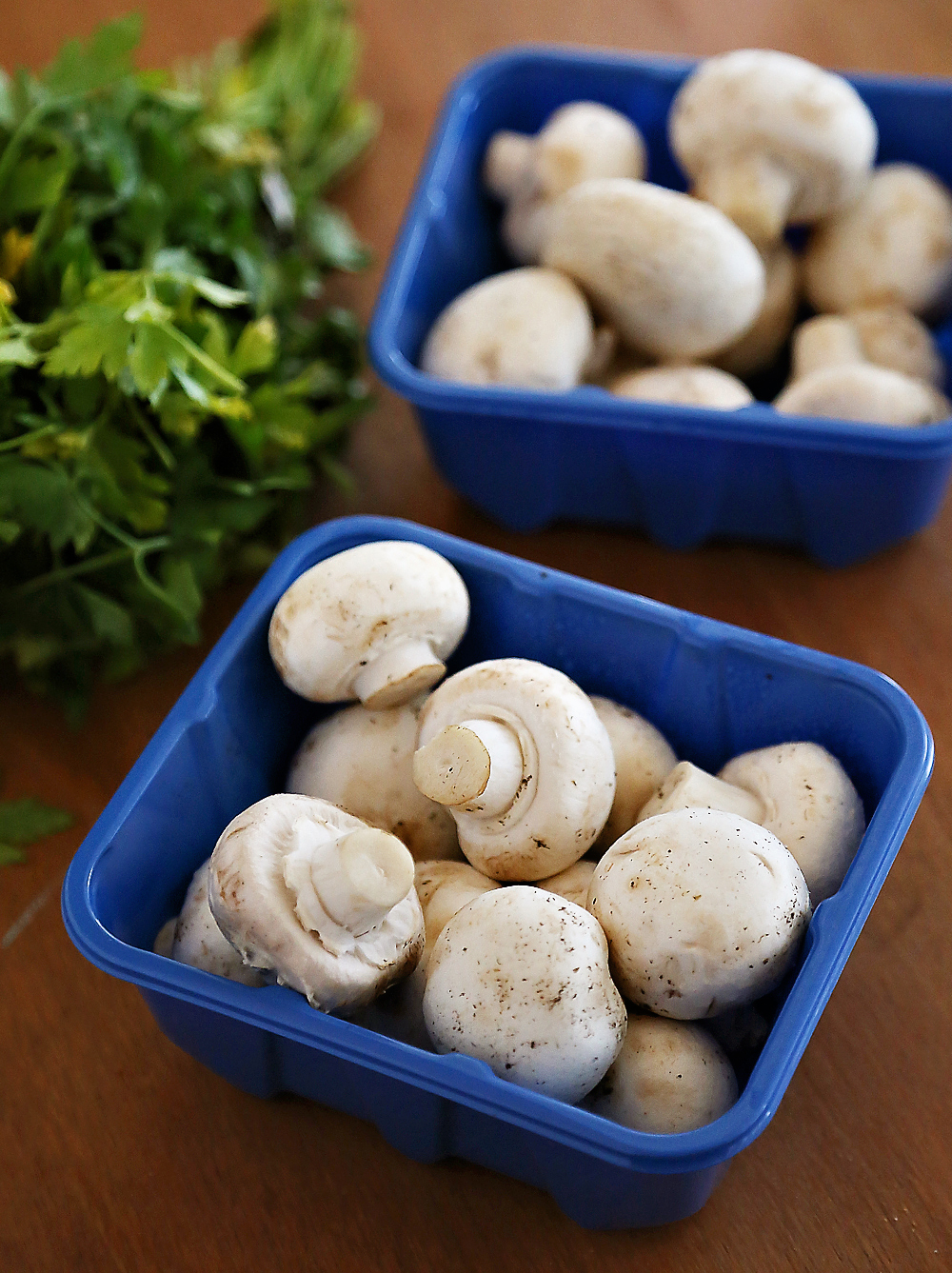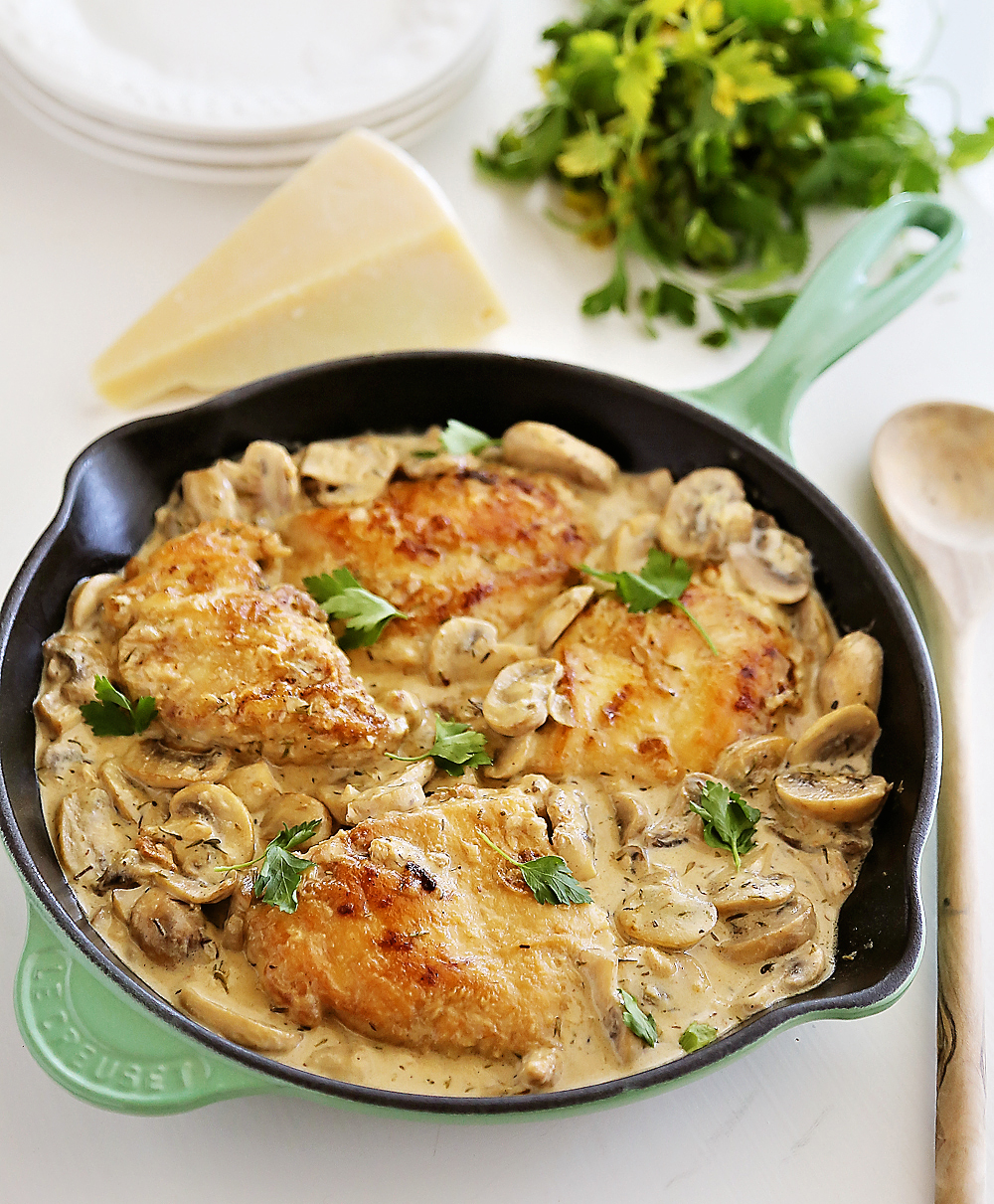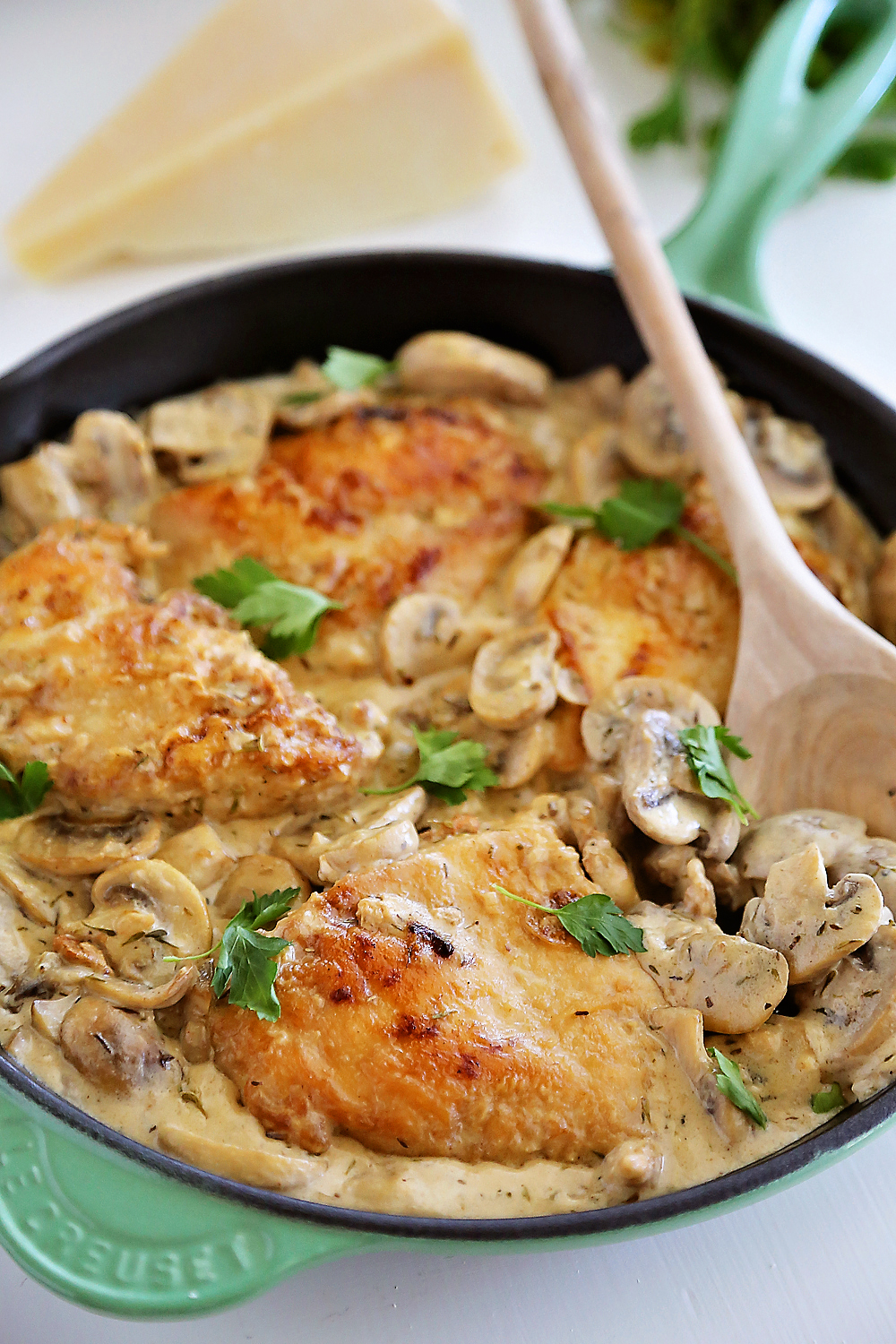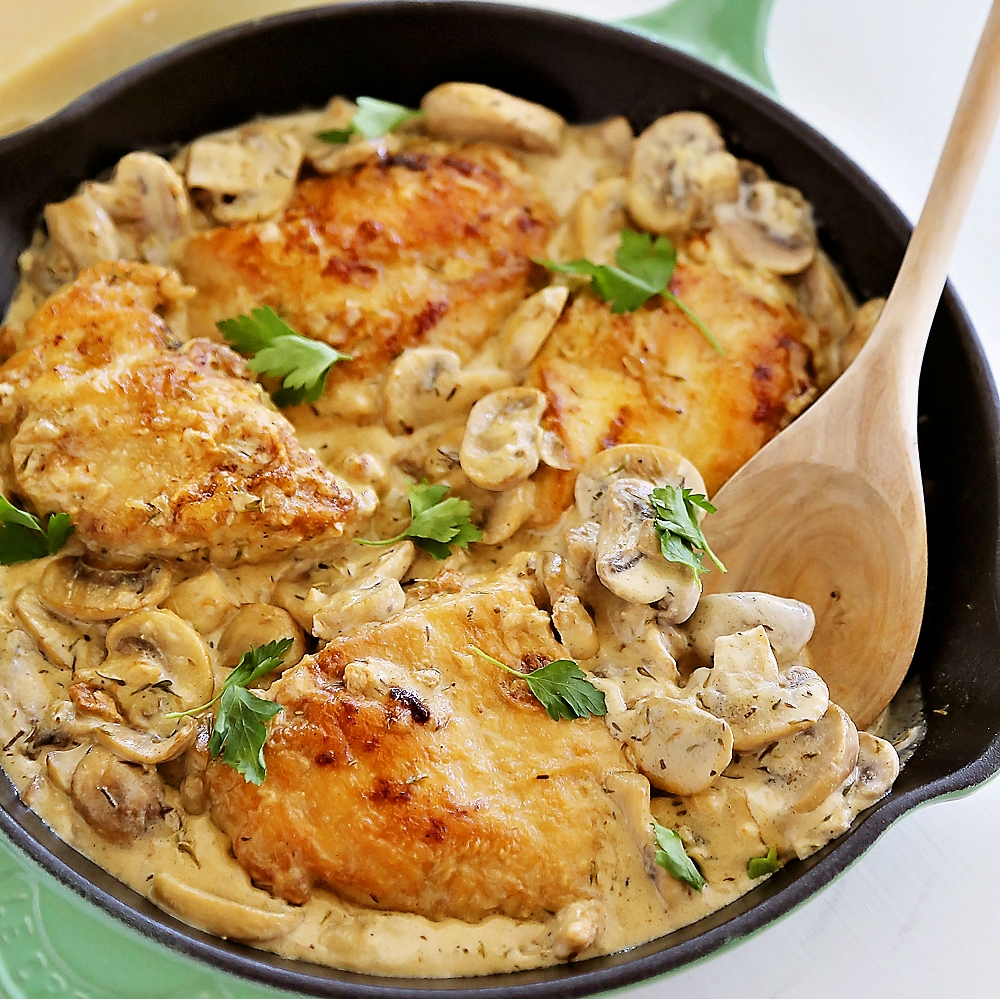 Creamy Chicken and Mushroom Skillet
Ingredients
2 boneless skinless chicken breasts
1/2 cup all-purpose flour
2 Tablespoons butter
2 Tablespoons olive oil
1 lb. white button mushrooms, sliced
1 large clove garlic, chopped
1 1/2 cups white wine or chicken broth
2 teaspoons dry thyme
1/2 cup grated Parmesan
2 Tablespoons Dijon mustard
1/2 cup heavy cream
Instructions
Halve chicken breasts and pound into 1/4-inch thick cutlets. Add flour to a large shallow dish. Dredge chicken cutlets in flour, shaking off excess.
In a large skillet set to medium-high heat, melt butter and olive oil. Once hot, add chicken cutlets and cook until golden brown, about 5 minutes per side. (Chicken does not need to be completely cooked, as you will continue cooking later in the recipe.) Remove cutlets from pan; set aside.
Reduce heat to medium. Add mushrooms and garlic. Sauté for about 3 minutes, until mushrooms are slightly limp. Add white wine and thyme, scraping up browned bits in bottom of pan. Return chicken to pan and simmer for 15-20 minutes.
Remove chicken from pan (Yes, one more time!). Stir in Parmesan, Dijon and cream until well blended. Return chicken to pan. Serve cutlets with creamy mushroom sauce spooned over top.
Enjoy!