Got leftover bananas? Bake a batch of super soft, chewy cinnamon spiced snickerdoodles with sweet banana flavor. So irresistible hot out of the oven!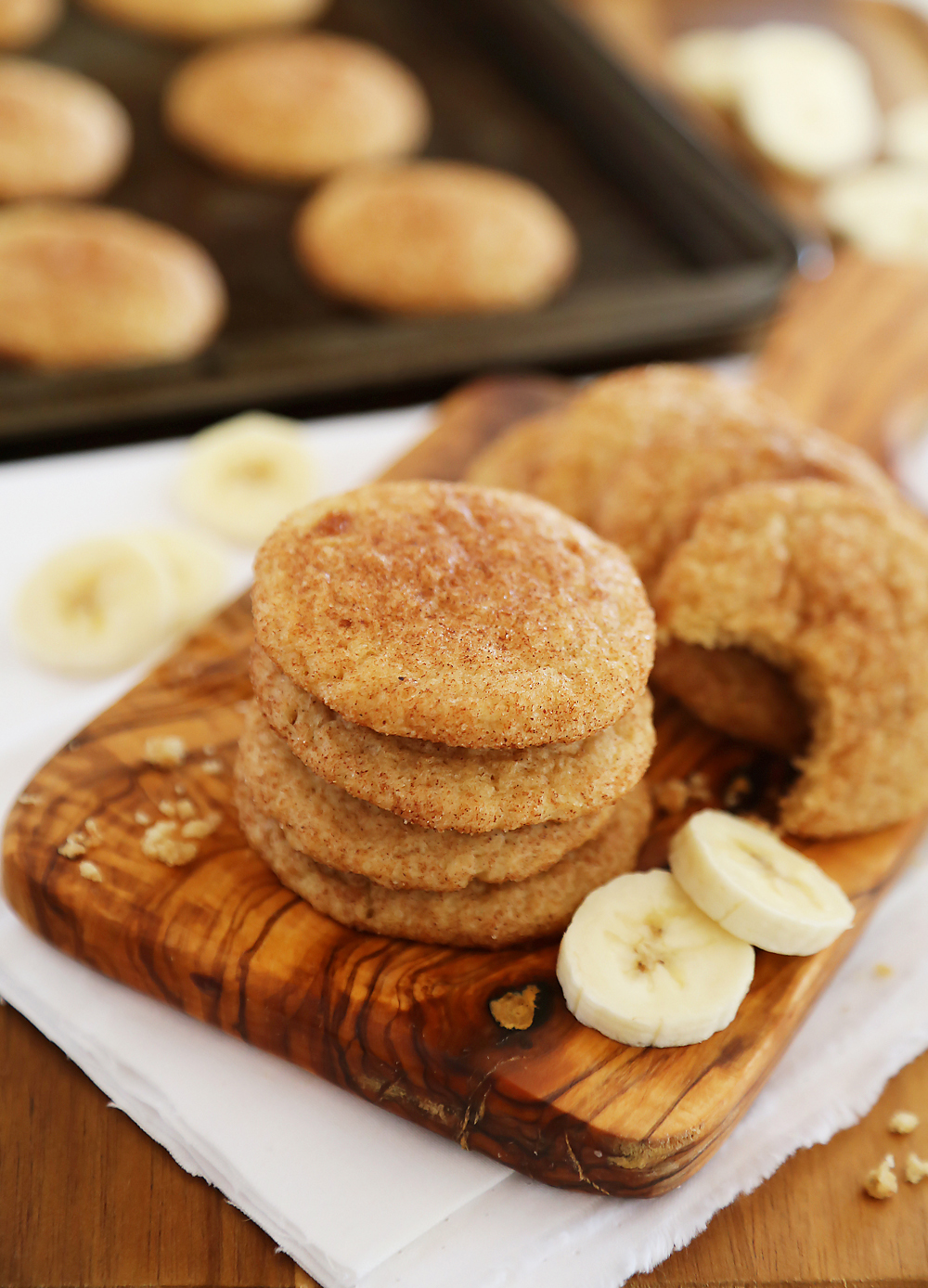 When I have a bunch of overripe bananas, my go-to baked treat is usually a moist, delicious banana bread. (Here is one so good, you'll never go back to your old standard!) But, I was in the mood for something a little different. A little less bread. A little more cookie. And a whole lot of cinnamon-sugar goodness!
These pillowy soft, chewy snickerdoodles with fresh banana take the classic cookie to a whole new level. The aroma as they bake is indescribably delicious, so get your oven mitts ready. And try not to burn your fingers grabbing one of these babies hot off the baking sheet…
Every bite is full of sweet banana flavor, with spicy cinnamon, molasses and vanilla. Heaven dunked in a cup of hot coffee or tea! Which makes them perfect for a breakfast treat, too.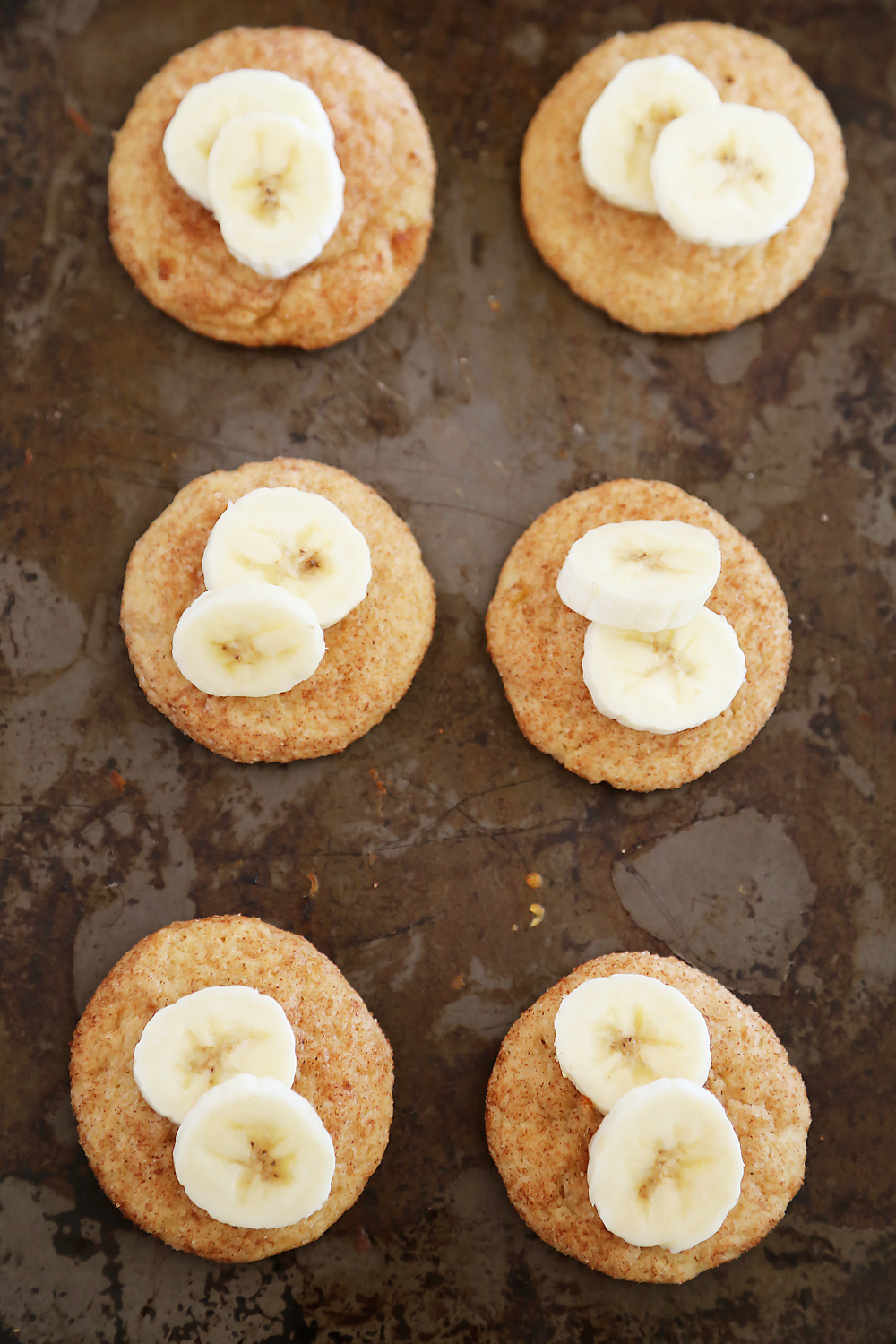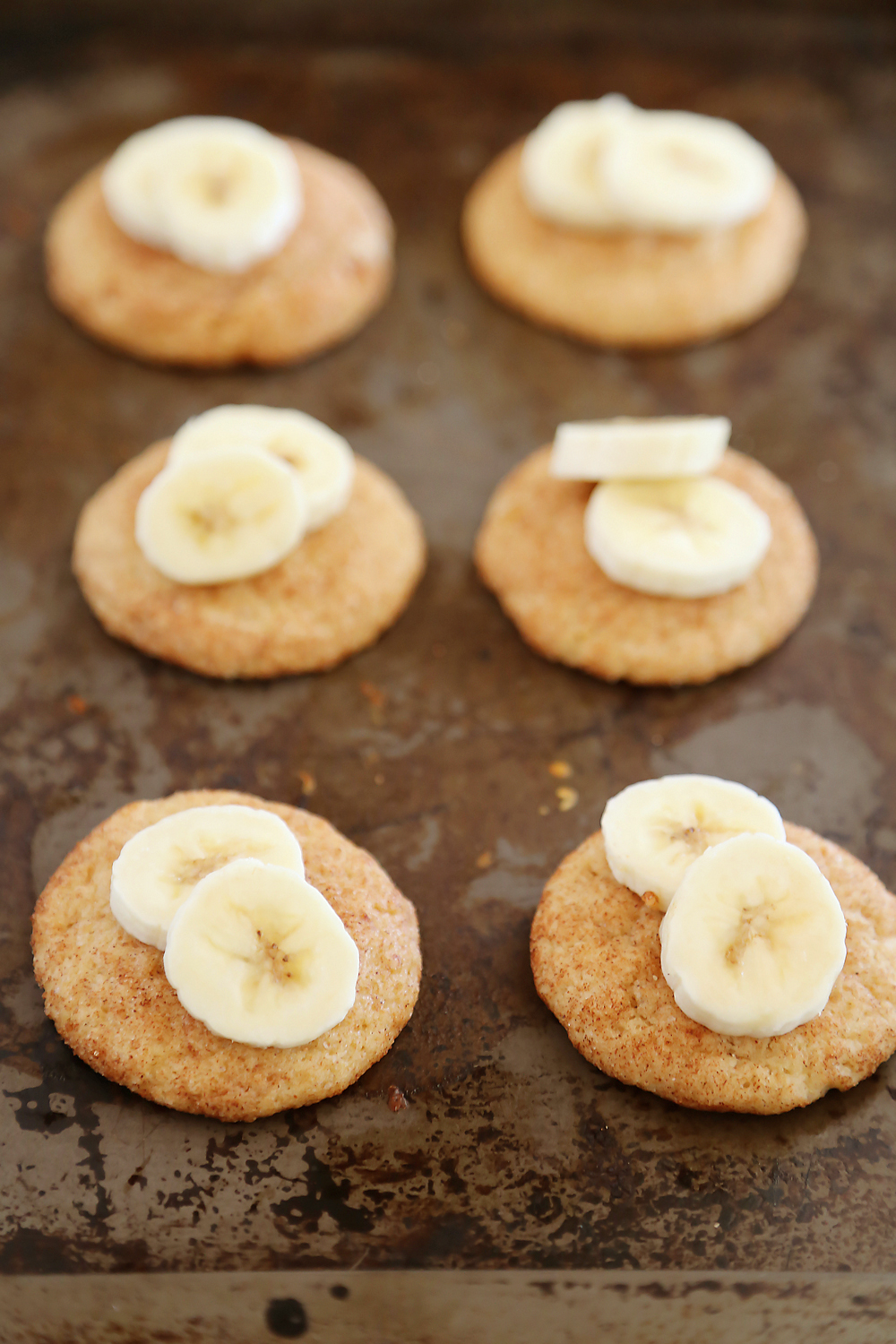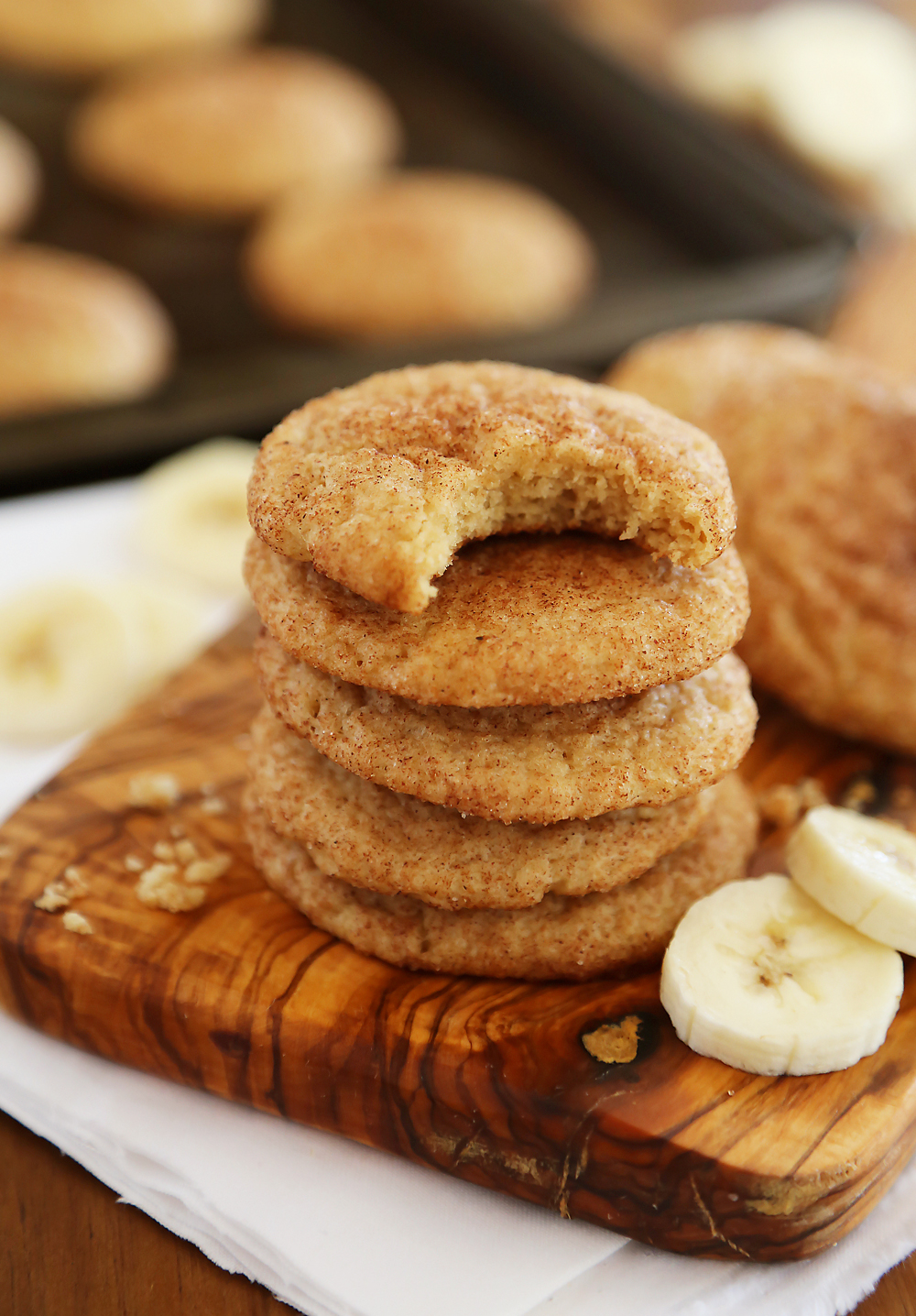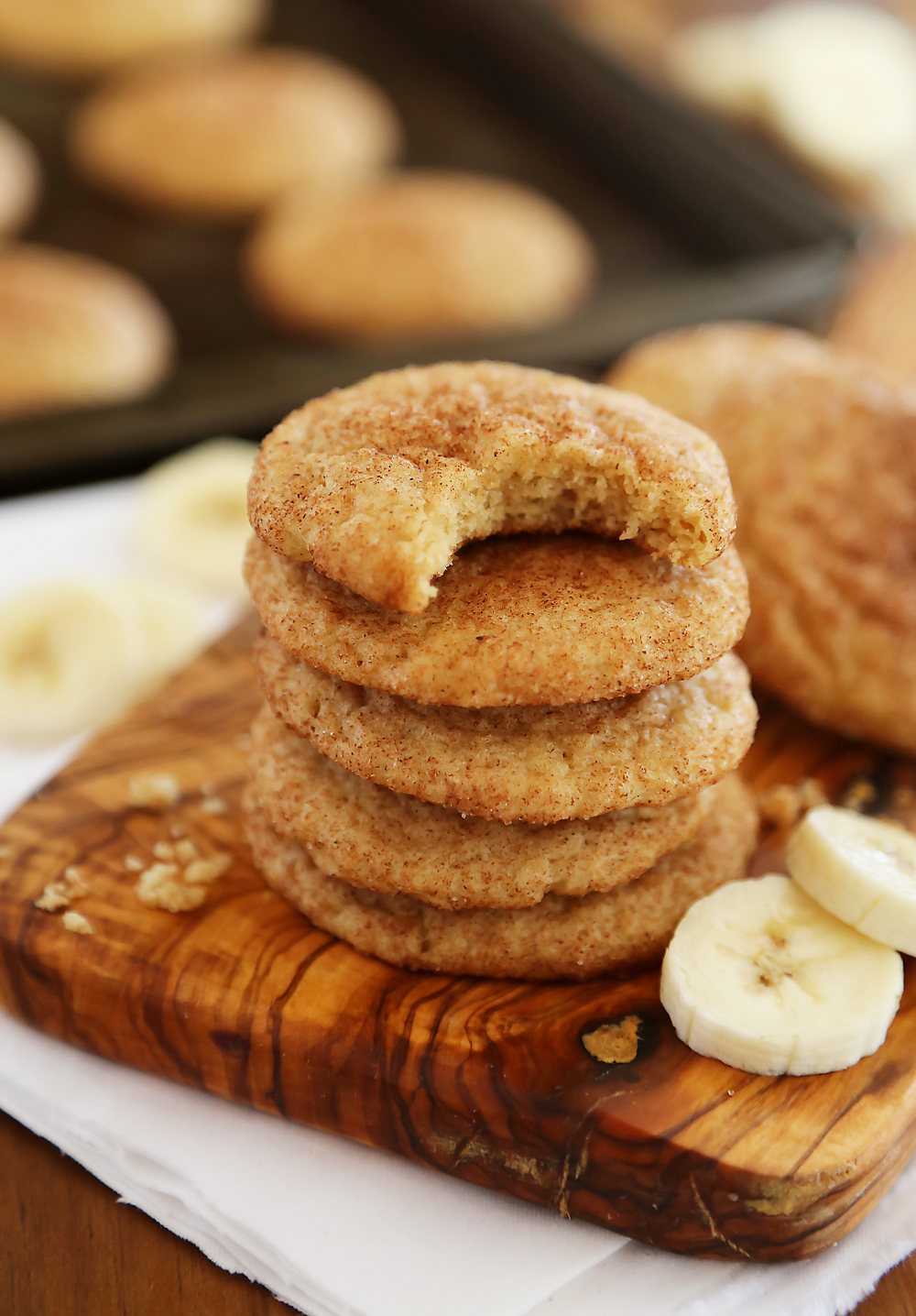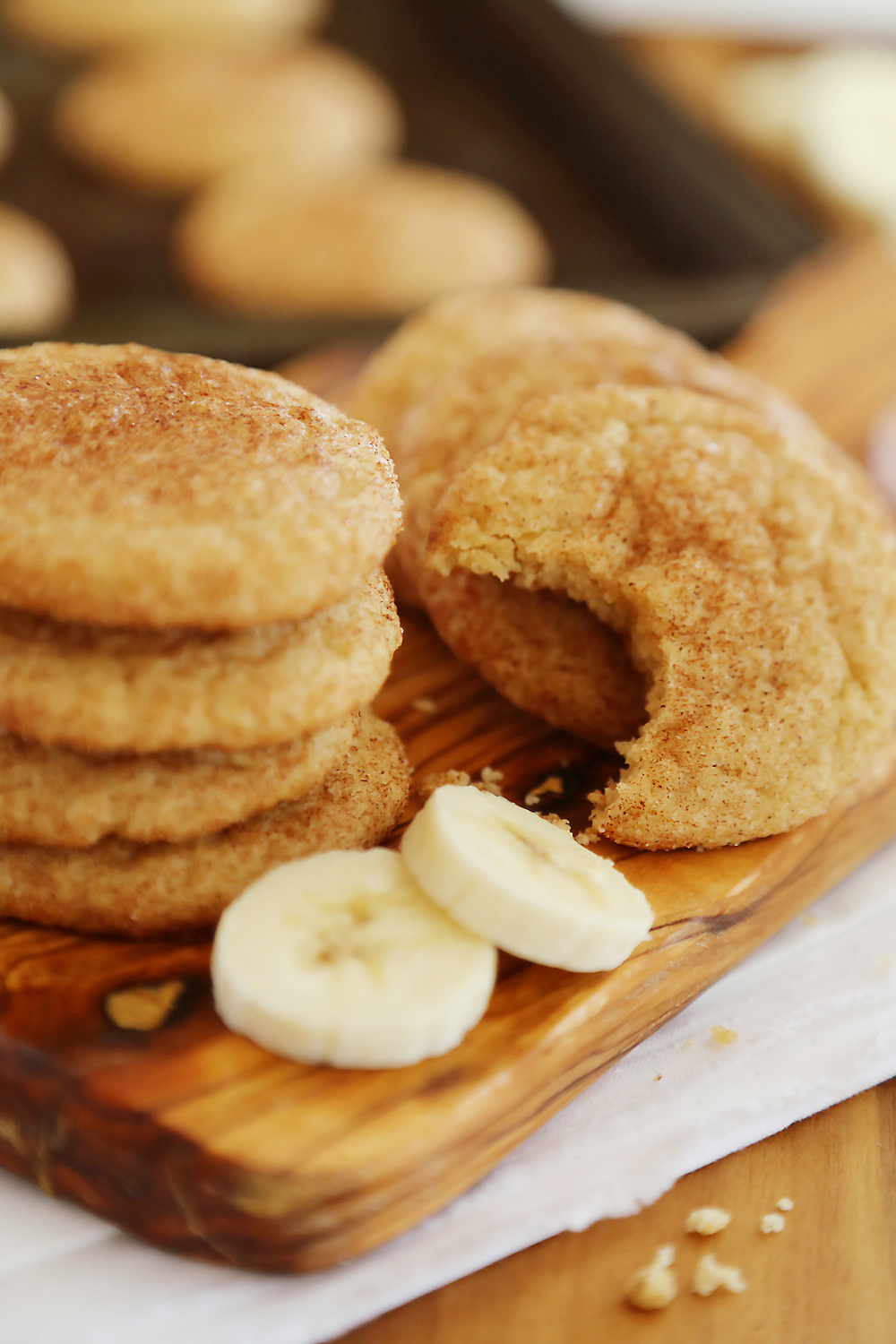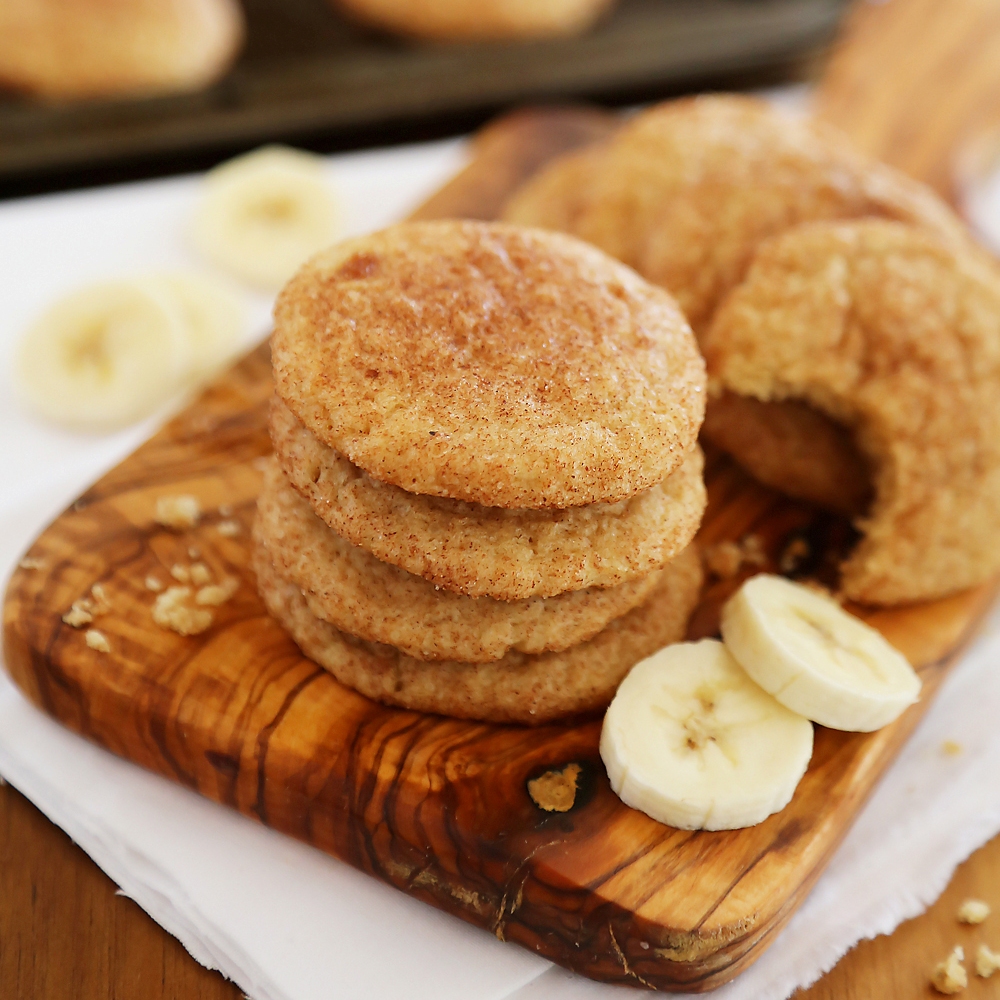 Soft Banana Snickerdoodles
Yield:
About 2 dozen cookies
Ingredients
2 large overripe bananas
2 1/2 cups all-purpose flour
1 Tablespoon baking powder
1/4 teaspoon salt
1 1/3 cups granulated sugar
3/4 cup vegetable oil
1 Tablespoon molasses
1 Tablespoon vanilla extract
For rolling:
1/4 cup granulated sugar
1 Tablespoon ground cinnamon
Instructions
In a large bowl, mash bananas into a fine (slightly chunky) pulp. In a separate bowl, whisk together flour, baking powder and salt. Set aside.
Add 1 1/3 cups sugar, oil, molasses and vanilla to the bowl with bananas. Beat with an electric mixer on medium speed until smooth, about 2 minutes. Gradually add flour mixture and beat until just blended.
Cover bowl with plastic wrap and refrigerate dough for at least 45 minutes, or up to 1 day.
When ready to bake, preheat oven to 350 degrees F. Line two baking sheets with parchment paper.
In a small bowl, mix 1/4 cup sugar and cinnamon. Shape cookie dough into 1-inch balls (about 1 tablespoon of dough). Roll each ball into the cinnamon-sugar mixture, then place onto baking sheets about 2 inches apart. Gently flatten each cookie into a thick disk.
Bake for 8-10 minutes, until tops are crinkly and slightly puffed. Transfer to a wire rack to cool completely.
Enjoy!