The most tender, flavorful salmon I've ever tasted! Just mix up a handful of pantry staples, pour over top, and bake. Every bite is buttery good, with perfect sweet and salty flavor!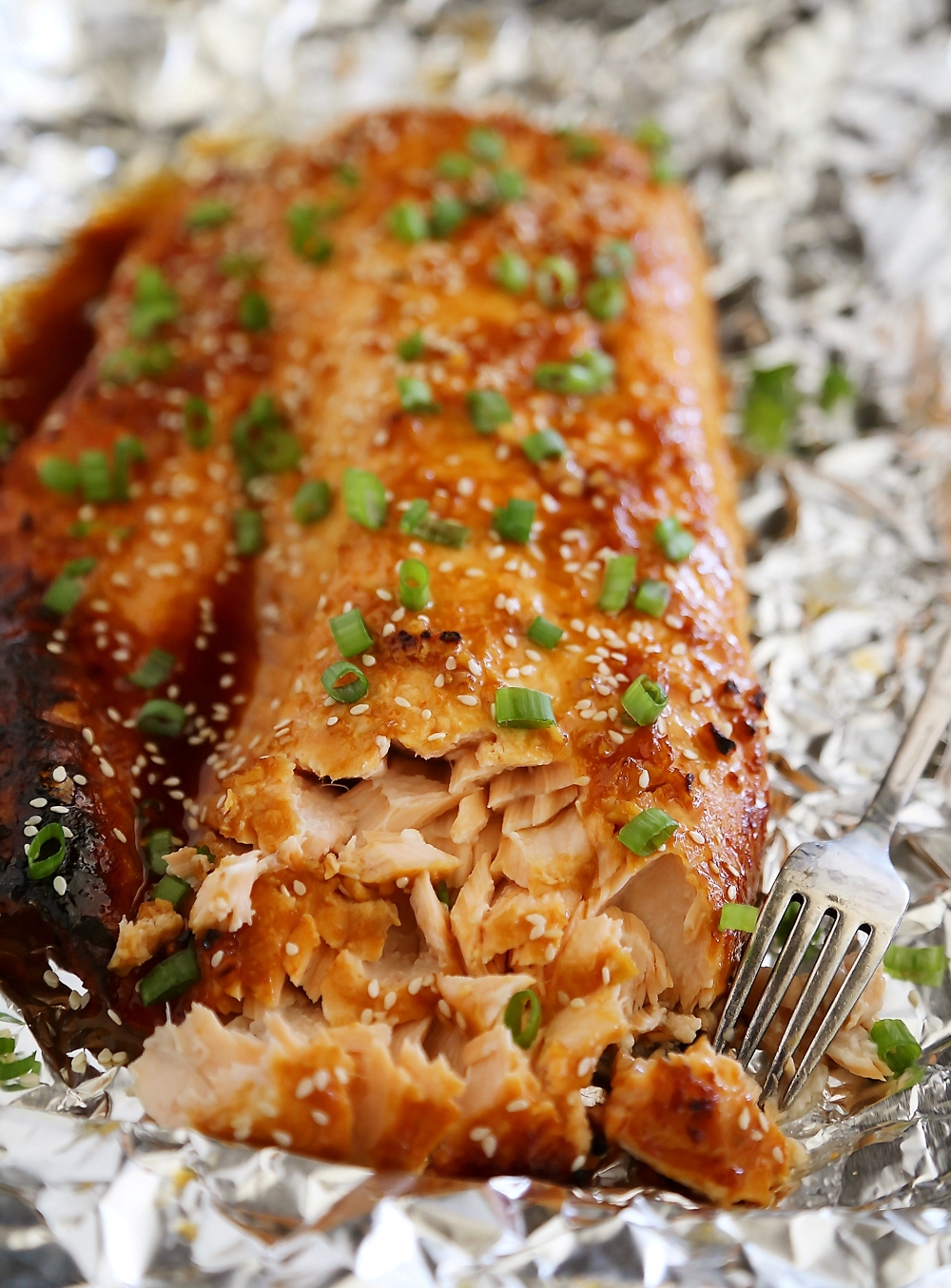 As I approach my thirties, I'm feeling fortunate to still be having so many "first" experiences. Learning to raise a toddler. Traveling to places I've never been before. Meeting new friends. Closing the door on other relationships (my toughest lesson yet). And there is still so much I have yet to do.
However, let's not get too serious here. I'm talking about first food experiences today. Specifically, myself hunched over my countertop. Yesterday. Hungrily devouring with my fingers a gigantic filet of salmon. This salmon.
I got a quarter of the way through it until I snapped back to consciousness. Boxed it up. And decided it probably wouldn't be a good idea to overdose on omega-3's.
It is possible, right?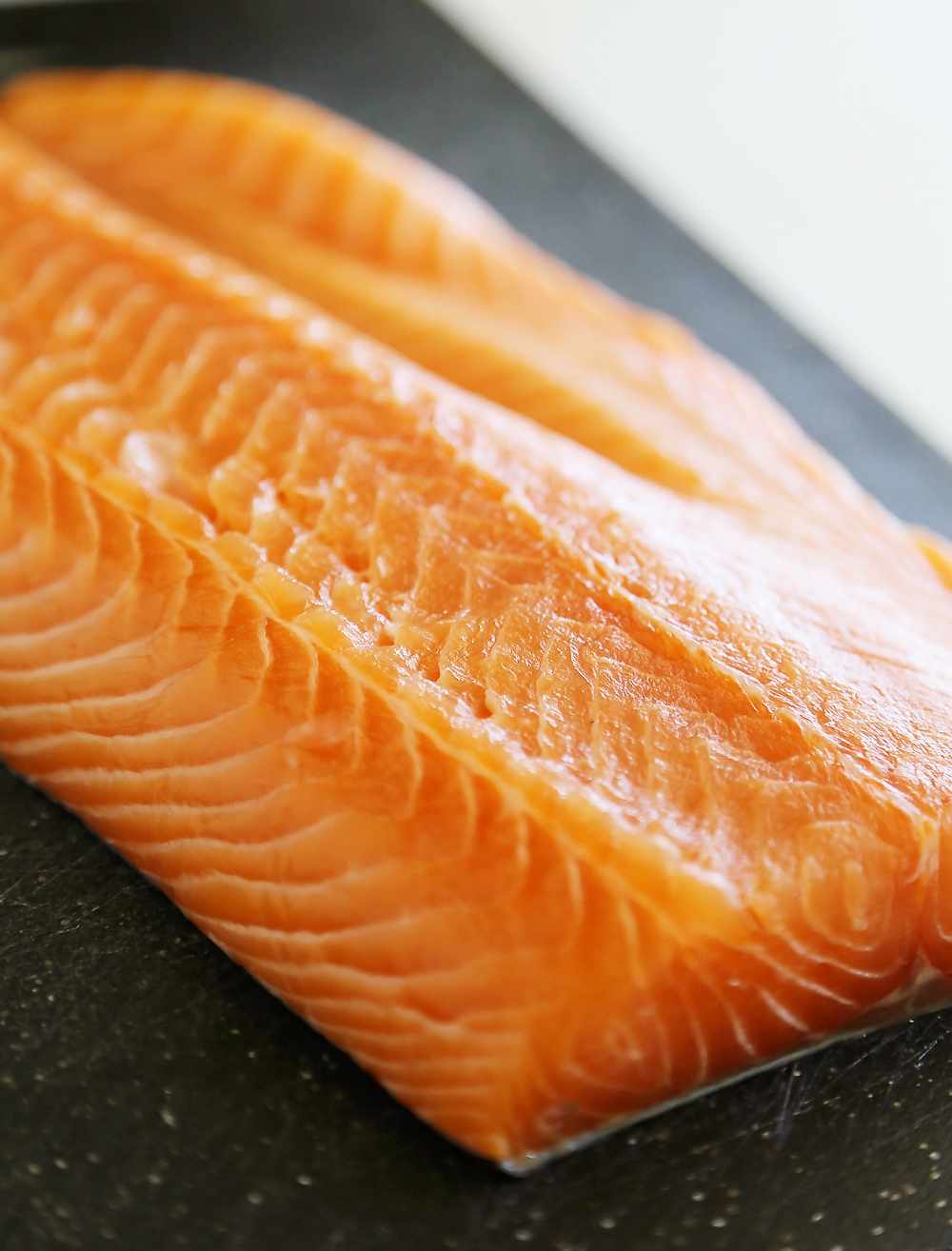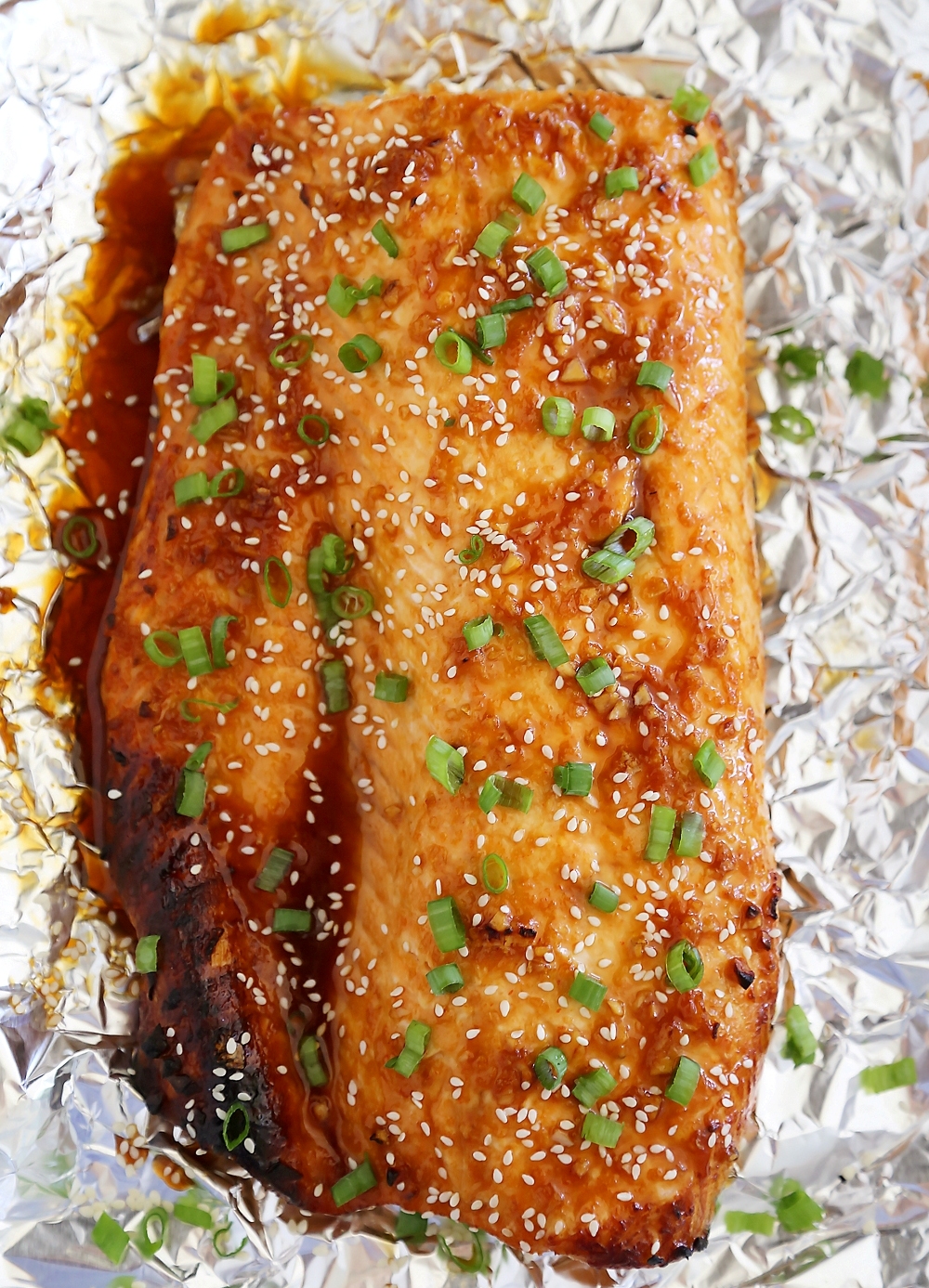 Salmon is my favorite fish, though I've always been stumped with how to prepare it to perfection. Well, this is IT. I found my new go-to method!
One try, and you'll be right there with me.
You simply whisk together a sweet-salty glaze using honey, soy, rice vinegar, sesame oil and minced garlic. Plus a little fresh ginger for fragrance and Sriracha for spice (though you can omit either, if you prefer). Pour it over the salmon filet atop an aluminum foil bed, wrap it up, and pop it in the oven!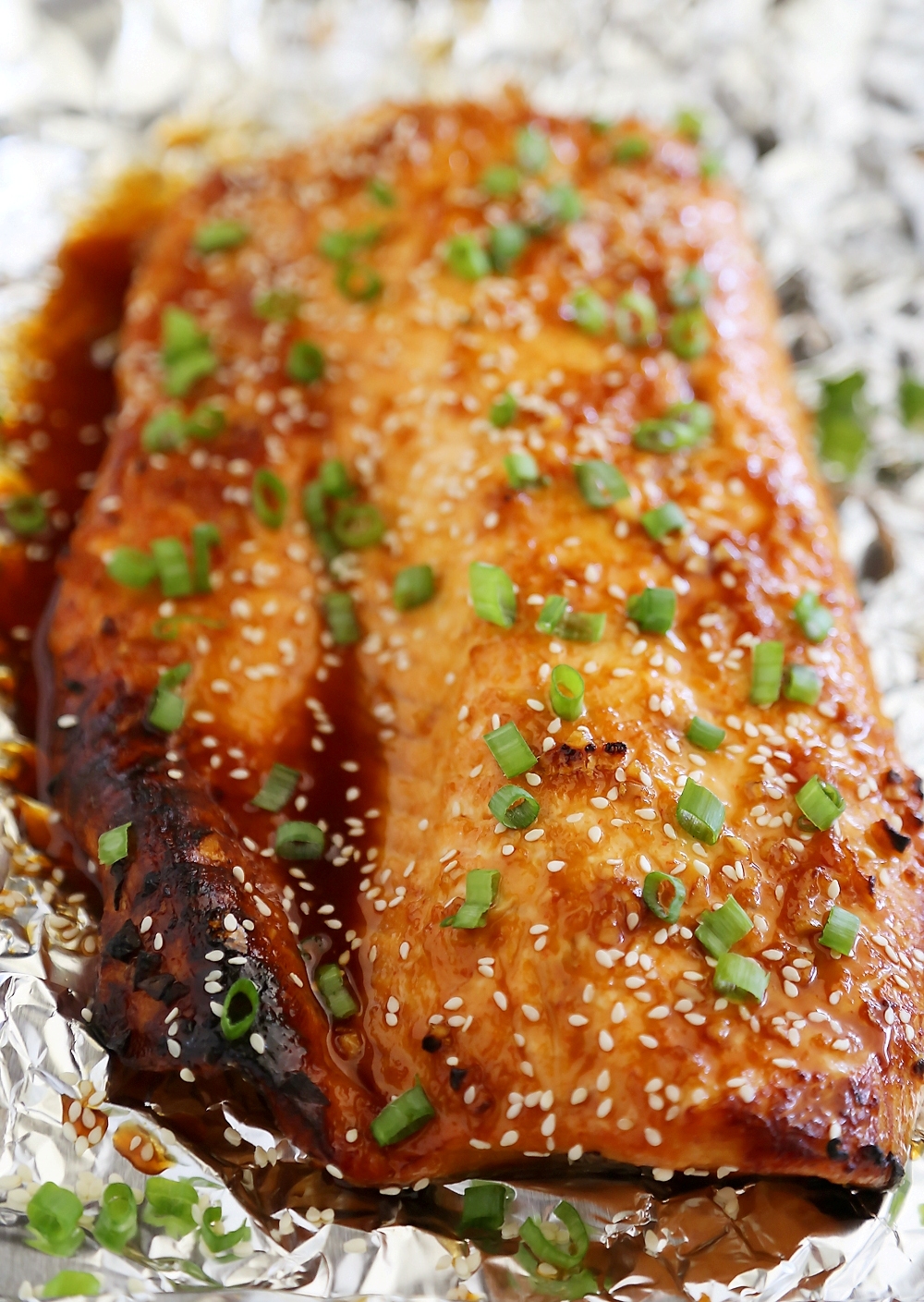 In just 15-20 minutes, depending on the size of your filet, your salmon will be perfectly pink and flaky. But, not so fast! Open up your foil packet and let that beauty broil for a few minutes. This last step gives your fish that irresistibly sticky, golden char that makes the salmon sing.
Try this tonight, and serve it with a side of my Simple Asian Soy-Peanut Noodles. So, so good!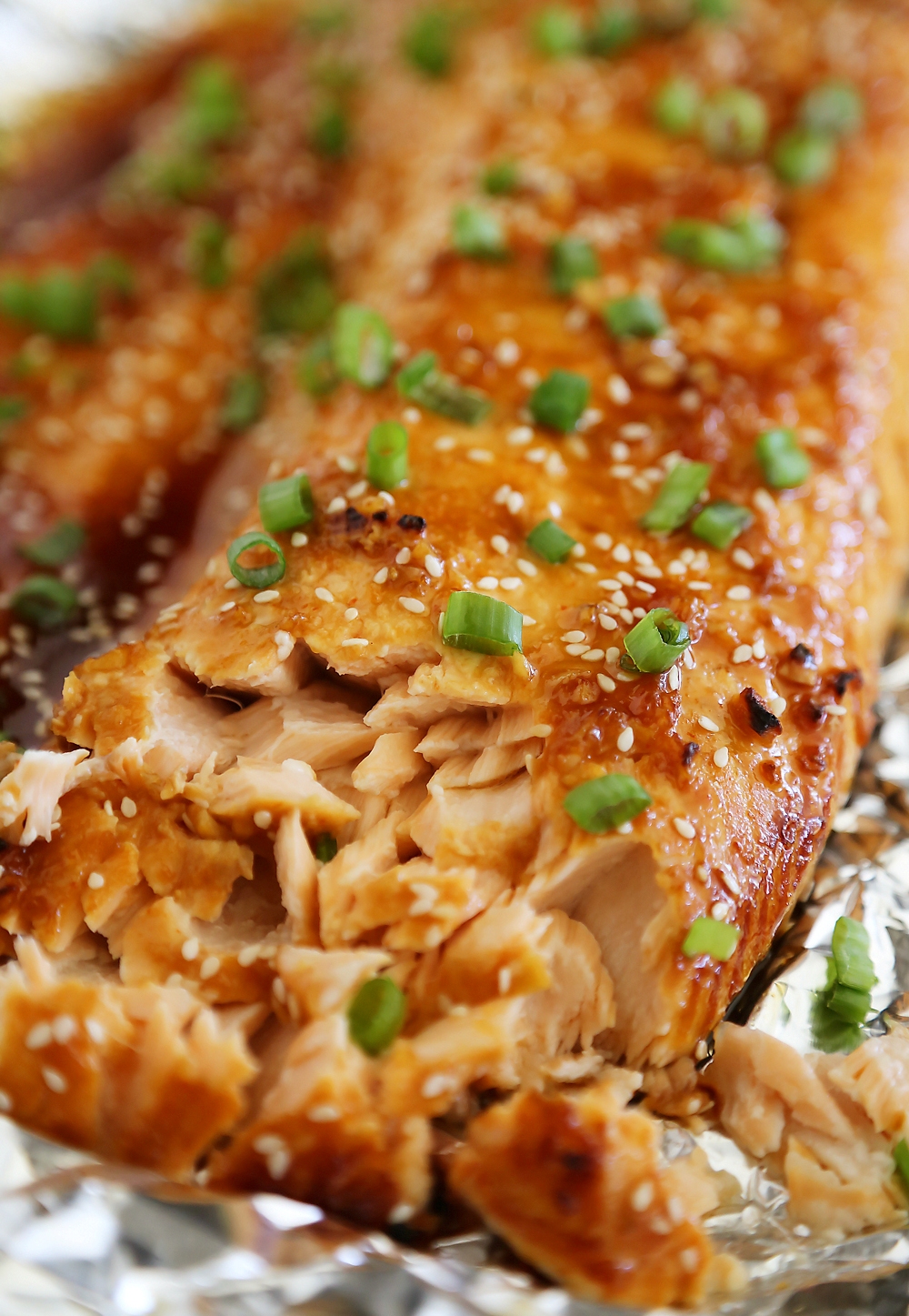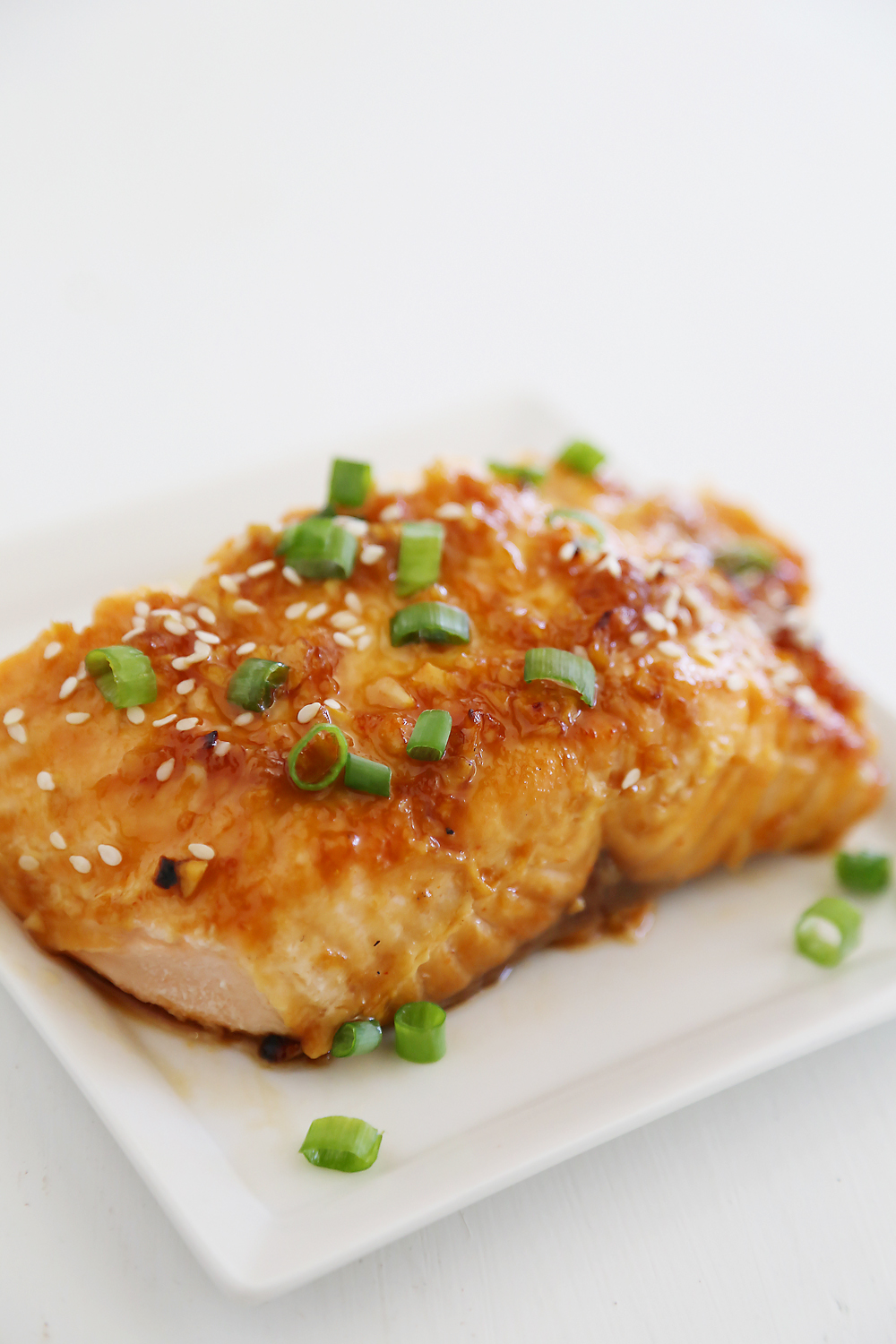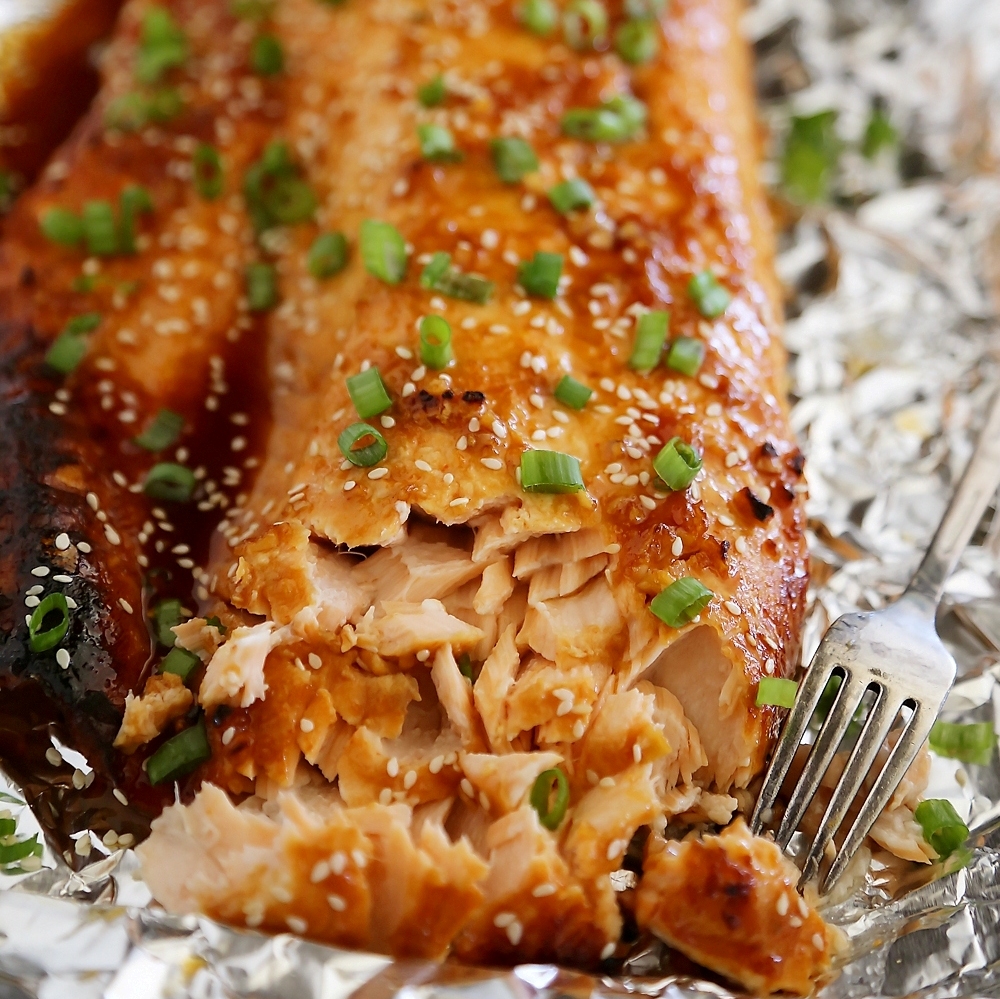 Honey-Soy Asian Salmon in Foil
Ingredients
2 pounds salmon
1/4 cup honey
3 cloves garlic, minced
2 Tablespoons reduced sodium soy sauce
1 Tablespoon seasoned rice vinegar
1 Tablespoon sesame oil
1 teaspoon freshly grated ginger
1 1/2 teaspoons Sriracha, or to taste, optional
2 green onions, thinly sliced
1/2 teaspoon sesame seeds
Instructions
Preheat oven to 375 degrees F. Line a large baking sheet with aluminum foil.
In a small bowl, whisk honey, garlic, soy sauce, rice vinegar, sesame oil, ginger and Sriracha.
Place salmon onto prepared baking sheet and fold foil edges inward slightly. Pour honey mixture over the salmon. Fold foil over salmon, covering completely and sealing completely closed.
Bake until cooked through, 15-20 minutes.* Open packet and broil for 4-5 minutes, or until salmon is caramelized and slightly charred.
Garnish with green onions and sesame seeds.
Enjoy!