Serve this tangy, tender slow cooked buffalo chicken on buttery toasted buns, or as lettuce wraps! I also mix it into mac and cheese for a zesty kick. You'll love this versatile weeknight-friendly buffalo chicken.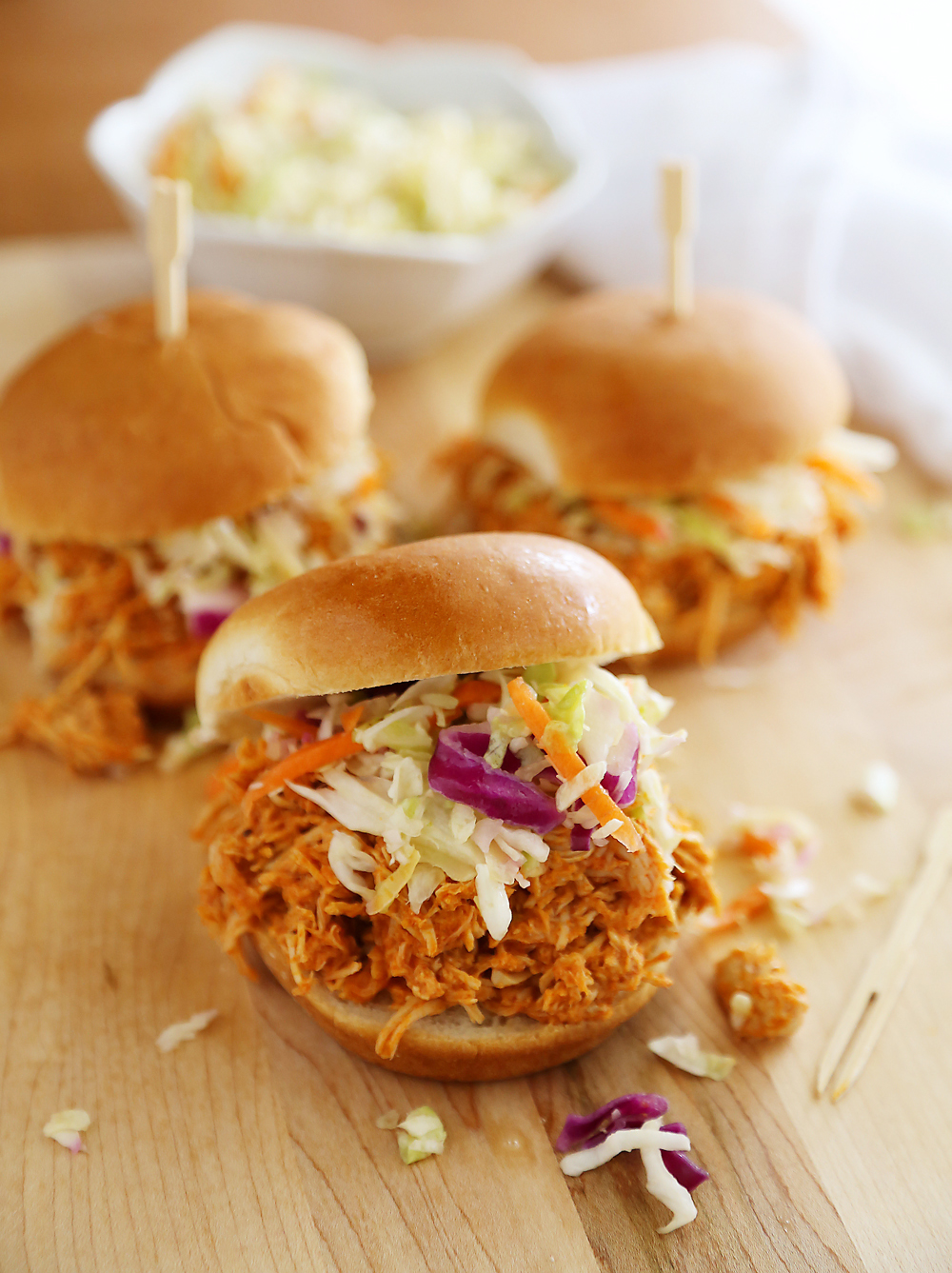 I have had some pretty outstanding Buffalo wings at restaurants and in friends' kitchens. Tender and spicy, with a tangy kick that lingers on your tongue. The kind that require at least a dozen napkins each. But, I'm not great at making them myself. For that reason, wings are one recipe I think best left to the pros!
However, when it comes to slow cooking, that is something that can be easily done at home. And it packs just as much mouthwatering flavor as your bone-in Buffalo favorites. I love to pile this chicken on buttery toasted buns, or in crisp lettuce leaves (or tortillas) for a wrap. I even mix it into cheesy pasta dishes for extra flavor and protein.
This chicken is delicious however you dish it up!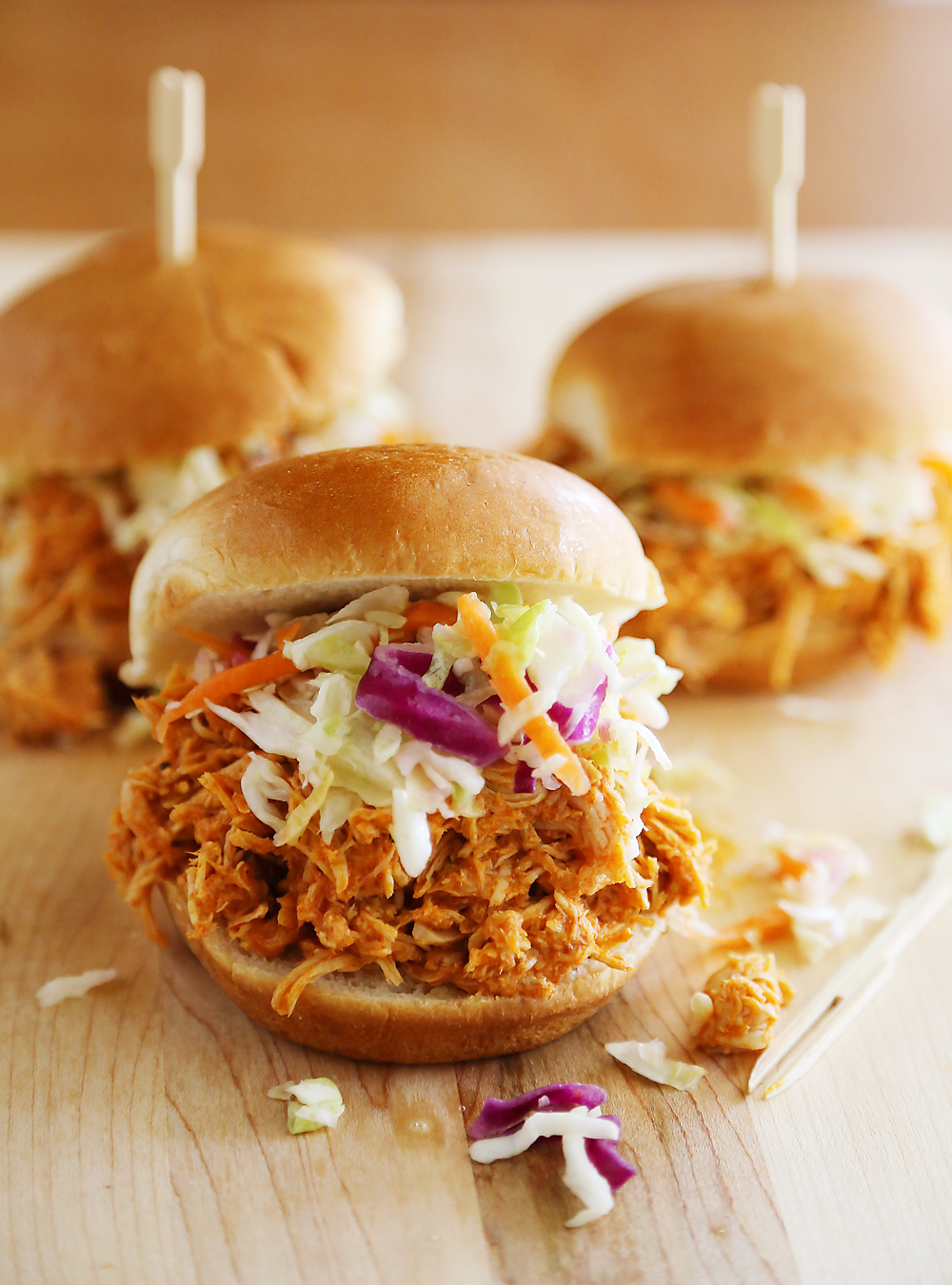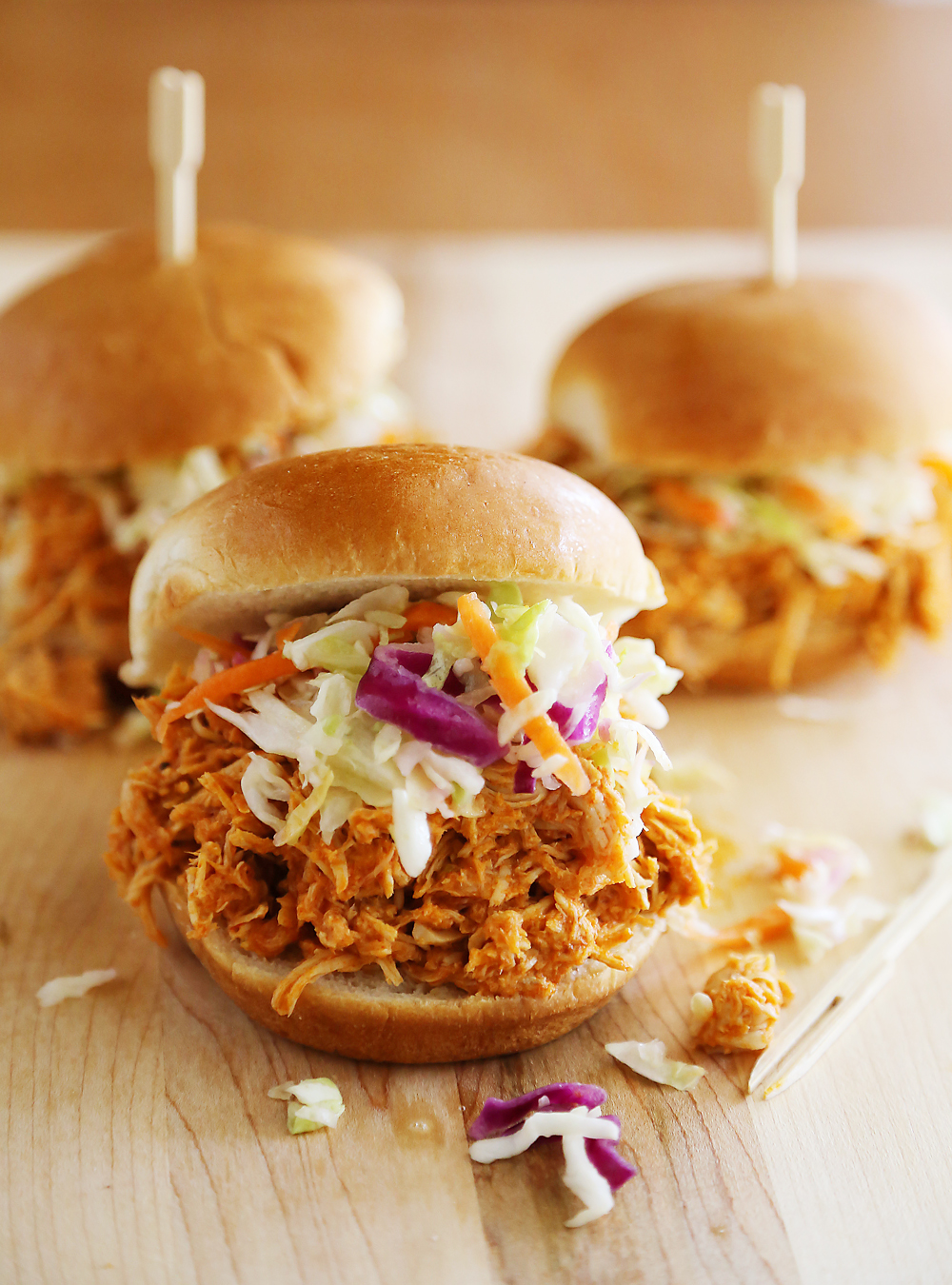 For this recipe, all you need are 6 basic pantry staple ingredients and your favorite toppings. Simply add your whole chicken breasts (or boneless skinless thighs) to your slow cooker, top with hot sauce, brown sugar and spices, and let it slowly simmer the day away!
When the chicken is tender and cooked through, remove it and shred with two forks. Add it back to your slow cooker, stir it around the sauce, and spoon it out on top of slider buns, lettuce leaves, or however you choose to serve. It is SO deliciously tangy and perfect for parties.
I know you're going to love this!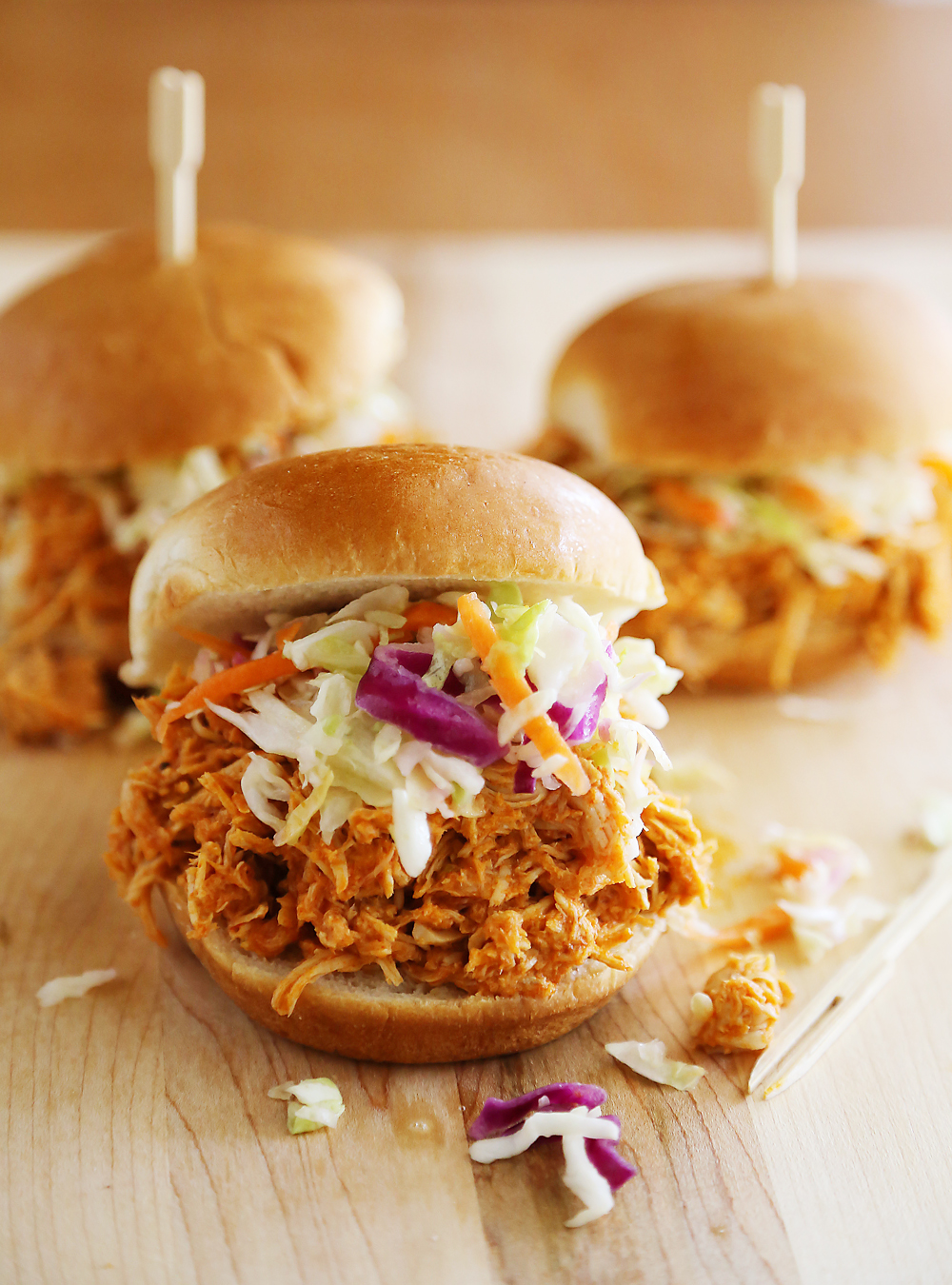 Slow Cooker Buffalo Chicken Sliders
Ingredients
1 lb. boneless skinless chicken breasts or boneless skinless chicken thighs
Kosher salt and freshly ground black pepper
1 cup hot sauce, such as Frank's Red Hot
1 Tablespoon brown sugar
1/2 teaspoon onion powder
1/4 teaspoon garlic powder
Serving suggestions
12 small rolls or slider buns
Coleslaw
Ranch or blue cheese dressing
Blue cheese crumbles
Tomato slices
Green leaf lettuce, for lettuce wraps
Instructions
Place whole chicken breasts into your slow cooker. Stir in hot sauce, brown sugar, onion powder and garlic powder. Toss chicken in mixture until well coated.
Cover and cook on high for 4 hours, or low for 6-8 hours. Chicken should easily shred with a fork.
Shred chicken and add back to the slow cooker. Toss with sauce and serve on slider buns, or as lettuce wraps, with desired toppings. Refrigerate leftover chicken in an airtight container for up to 5 days.
Enjoy!