Fluffy, syrupy and scrumptious French toast made from English muffins! Sizzle in butter, top with berries and dust with powdered sugar for a decadent weekend breakfast.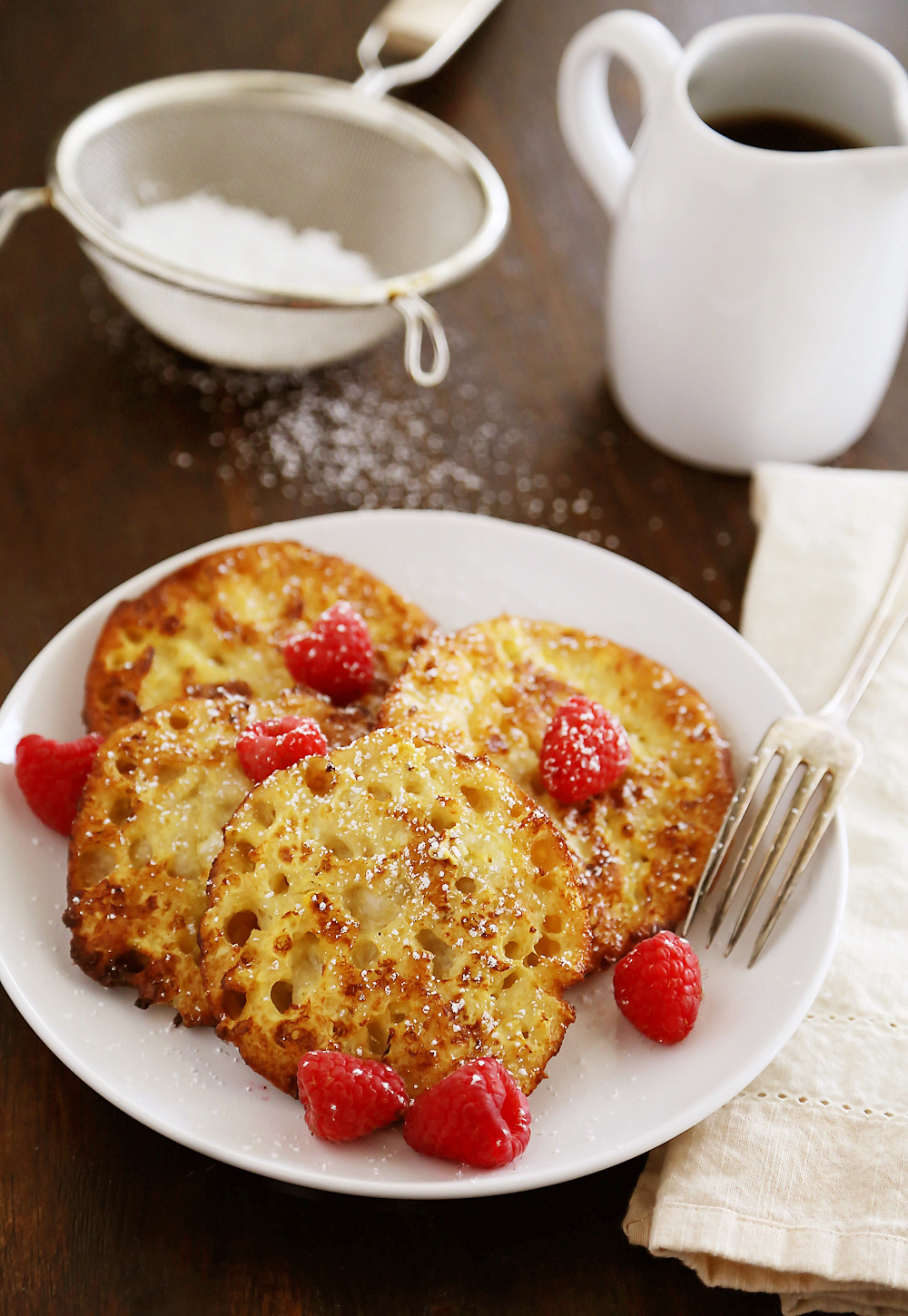 Some people need coffee to start their day – I need breakfast. Though I'm very noncommittal when it comes to my morning meal, I attribute that to loving nearly every classic breakfast food. Give me heaps of pancakes, poached eggs and crackling hot sausage. Give me spicy breakfast tacos, flaky croissants and eggs Benedict.
I wake up for breakfast.
Sticky French toast and buttery English muffins are two treats I usually reserve for… well, nothing in particular. But, if I had a salad the day before, the next day naturally calls for carb loading.
So, let's do it!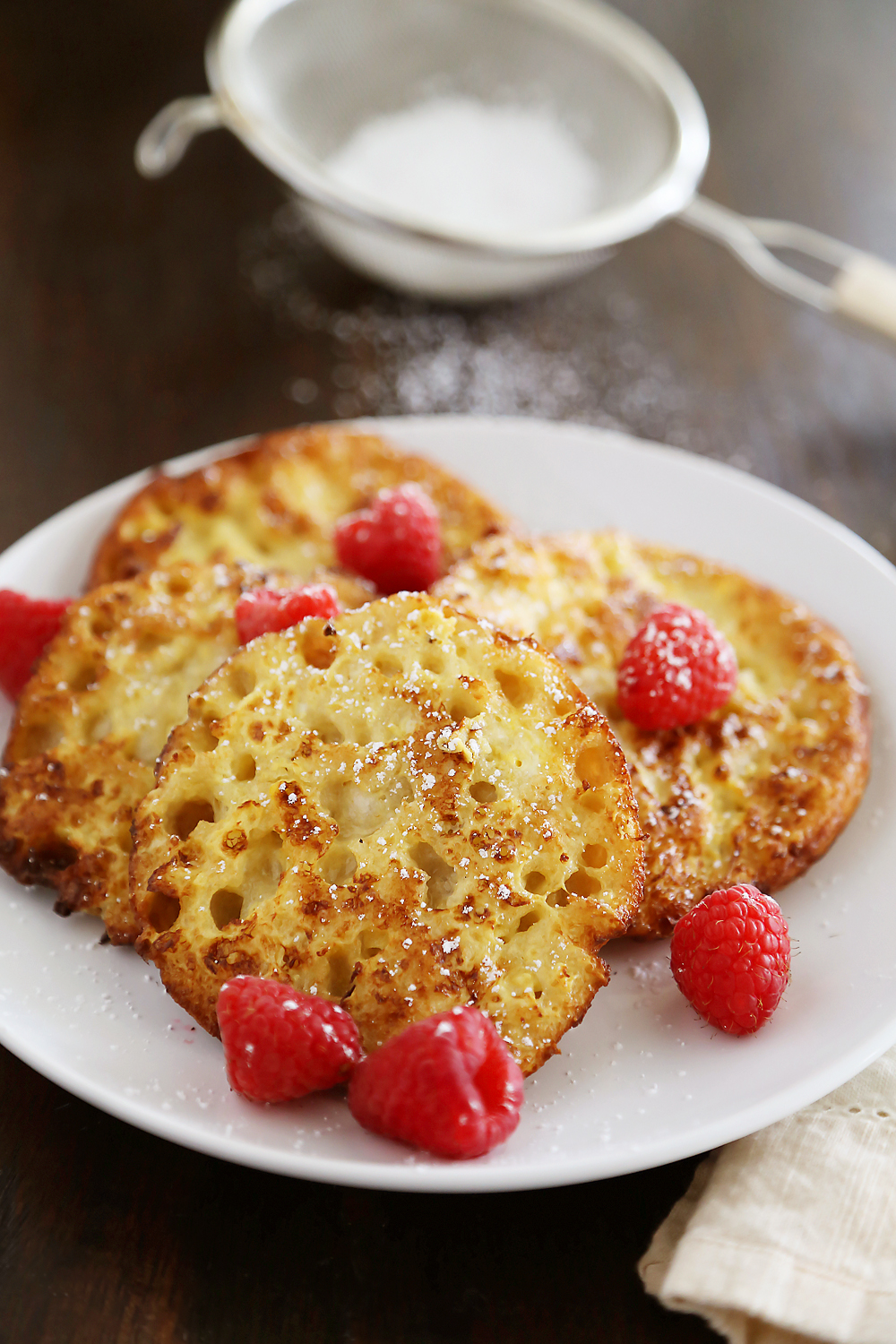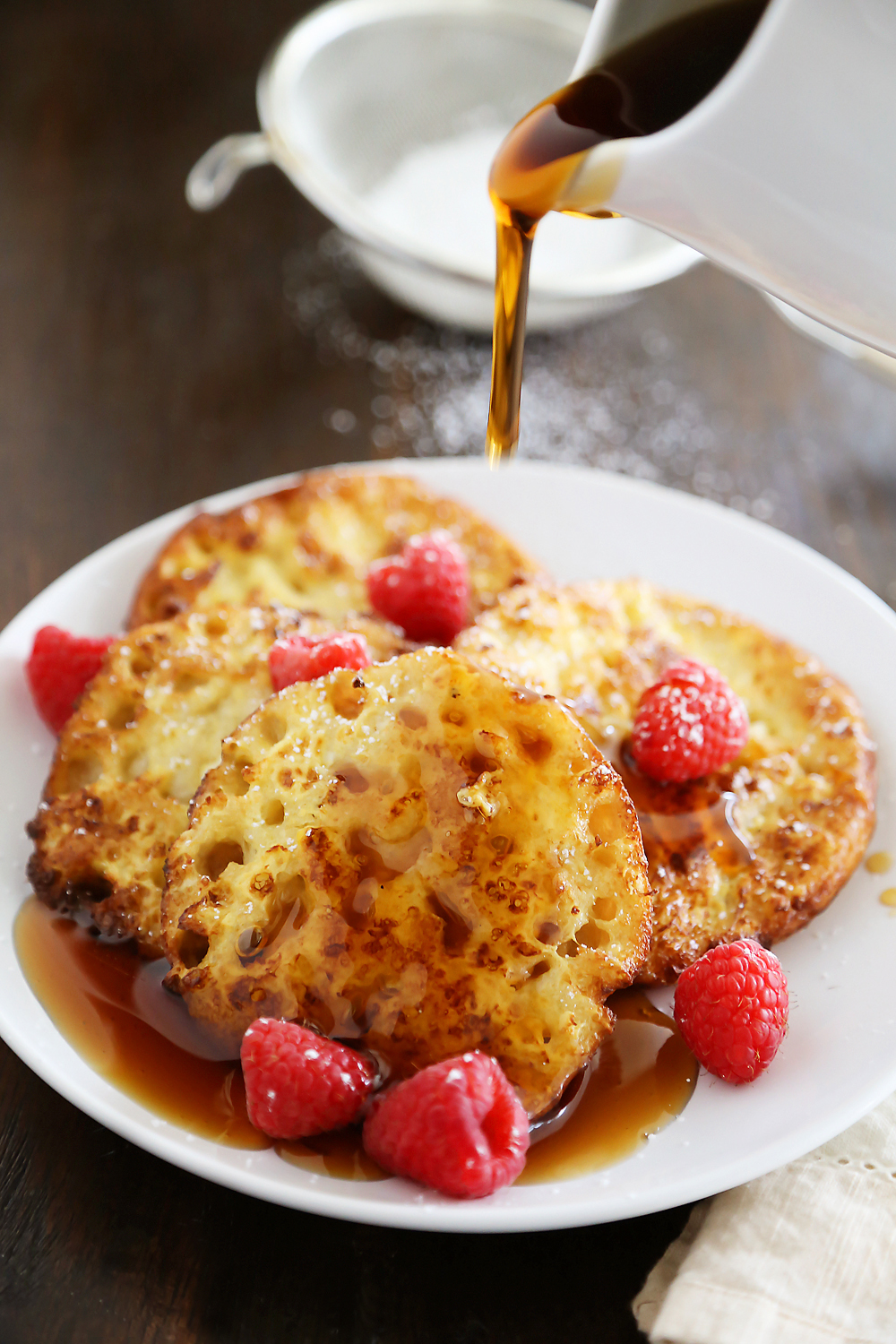 Have you ever made any nontraditional type of French toast? My all-time favorite remains my Cinnamon Swirl Bread French Toast, and I've tried an angel food cake variation before, heaped with berries and cream. I think heaven came to Earth that day.
But, holy nooks and crannies, you have got to try using English muffins for your next French toast! Those little crispy, soft pockets are just begging to be smothered in butter and real maple syrup. Toss your favorite berries on top, and you have a beautiful and easy breakfast worthy of any weekend morning.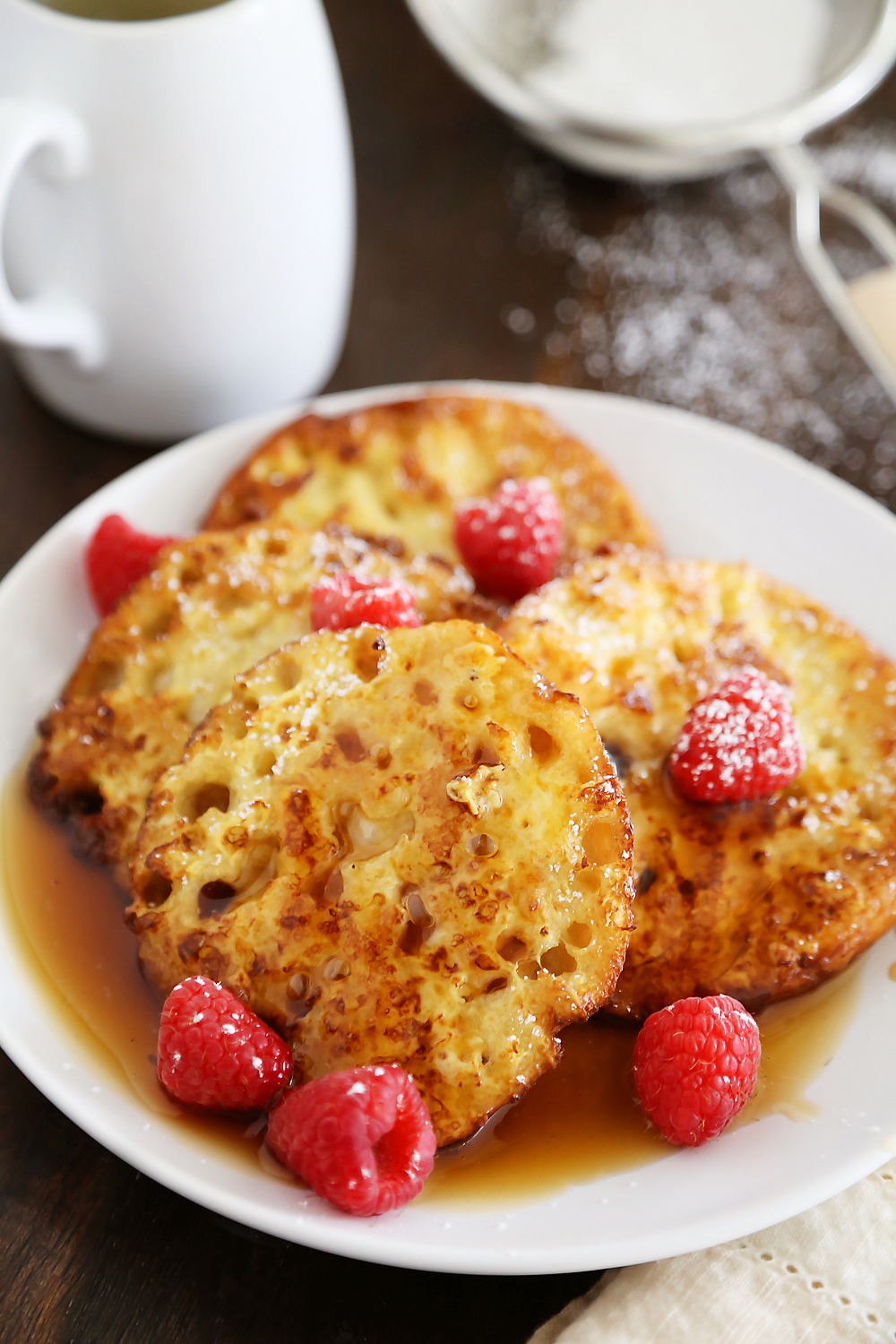 English Muffin French Toast
Ingredients
Oil, for frying (vegetable, canola or peanut oil)
1/4 cup milk
1/4 cup half-and-half or cream
2 large eggs
1 1/2 Tablespoons granulated sugar
1 teaspoon vanilla extract
3 English muffins, halved
For serving, optional:
Powdered sugar
Fresh berries
Maple syrup
Instructions
Turn oven onto warm setting (or 170 to 250 degrees F).
In a shallow bowl (or cake pan), whisk milk, half-and-half, eggs, sugar and vanilla. Add English muffin halves to the mixture and soak, flipping a few times, until thoroughly saturated.
Pour about 1/4 inch of oil into a large nonstick skillet set to medium-high heat. Line a large plate with paper towels.
Once hot, add muffin halves to oil. Cook on first side for about 30 seconds, flip and continue cooking until muffins are golden brown. (Reduce or increase heat, as necessary, to keep oil temperature hot but not smoking.) Gently shake excess oil from muffins and place on prepared plate. Pat with additional paper towels to remove excess oil, if necessary. Place cooked muffins in warm oven while cooking remaining muffins.
Serve warm with powdered sugar, fresh berries and maple syrup, if desired. Leftover muffins can be stored in a resealable bag and reheated in the oven.
Enjoy!