Extra crispy, tangy sweet potato chips with a salt and vinegar kick! These 3-ingredient homemade chips are baked not fried, and so easy to make for healthy snacking.
I'm not the kind of chick who regularly makes her own potato chips. I have a few store bought favorites, and I generally stick with what I like. However, in my neverending quest to perfect crispy sweet potatoes, these chips were a challenge I couldn't pass up. Only, they weren't challenging at all!
Since my salt-and-vinegar love affair all started with these amazing smashed potatoes, I've never looked back on that combination of tangy, puckering vinegar with coarse sea salt and crispy potatoes. So delicious!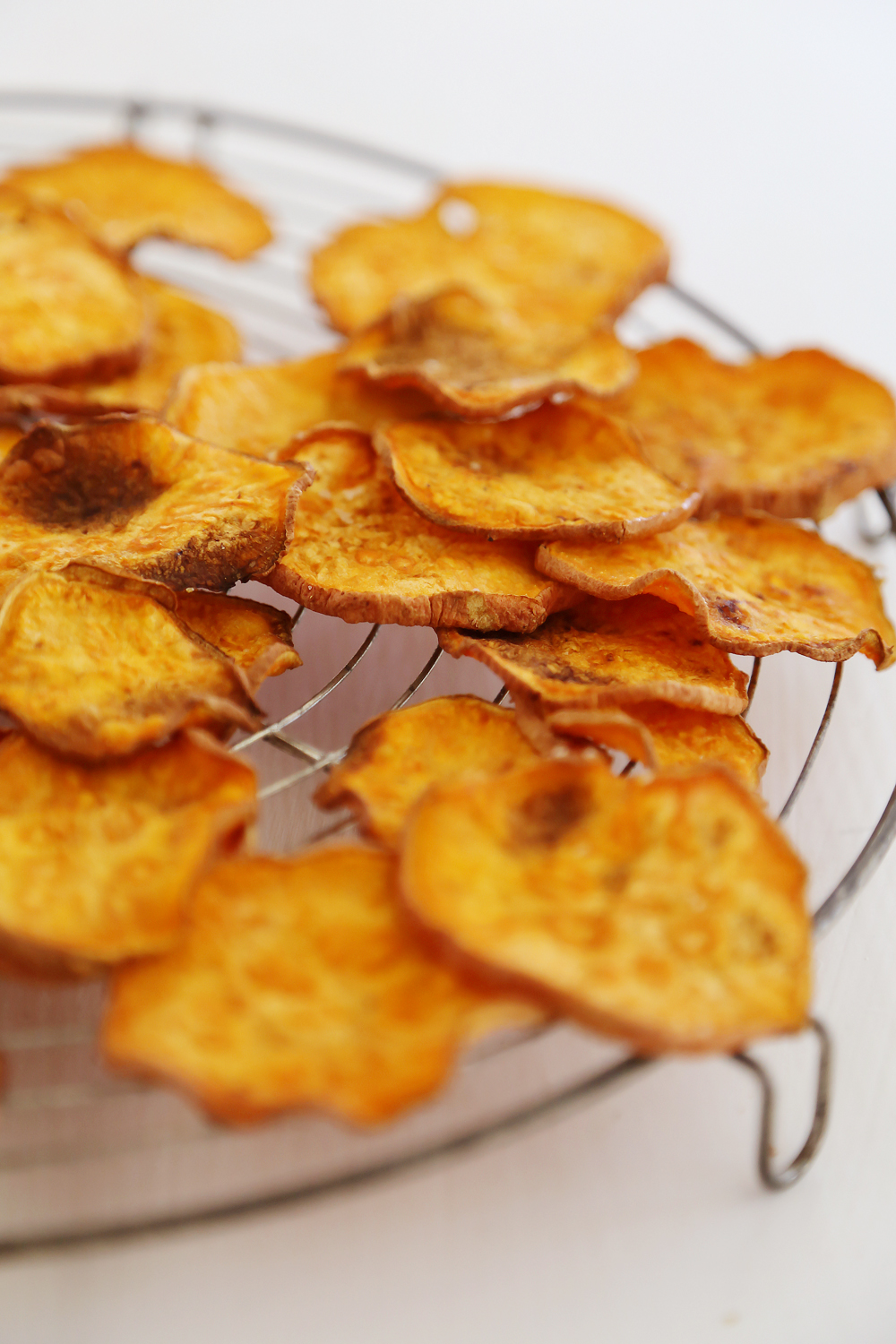 All you need for these perfect homemade sweet potato chips are three ingredients: A medium sweet potato that's pretty uniformly shaped throughout, which will yield more same-size chips. Some malt vinegar. And some sea salt, or kosher salt.
Simply slice your potatoes, marinade them in the vinegar for just 15 minutes, and bake them in a piping hot oven, flipping once. Salt 'em up, and get to snacking! These chips are totally addictive, and unbelievably easy. You can even try serving them with a cool, light dipping sauce.
Have a great weekend, and enjoy this recipe if you try it!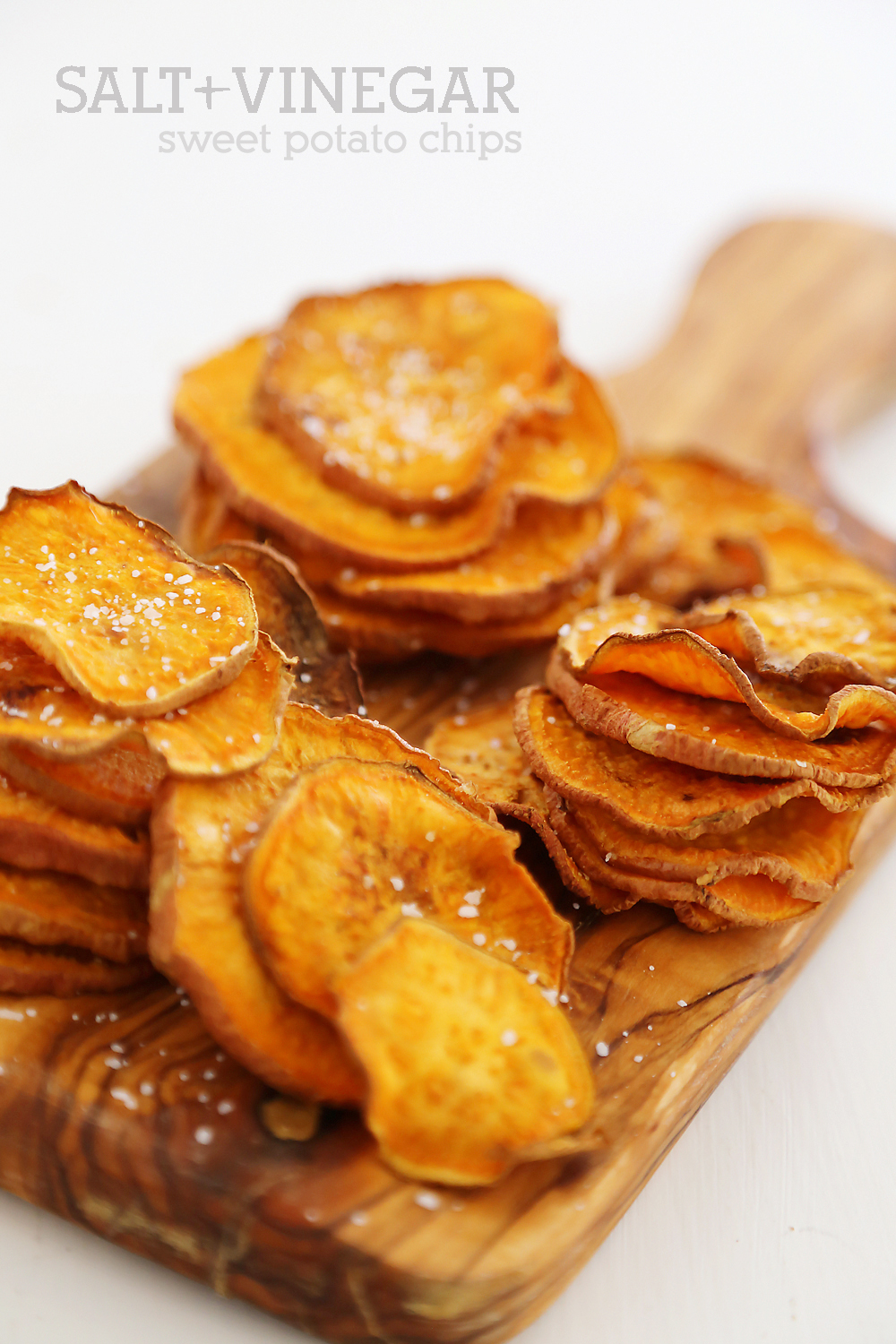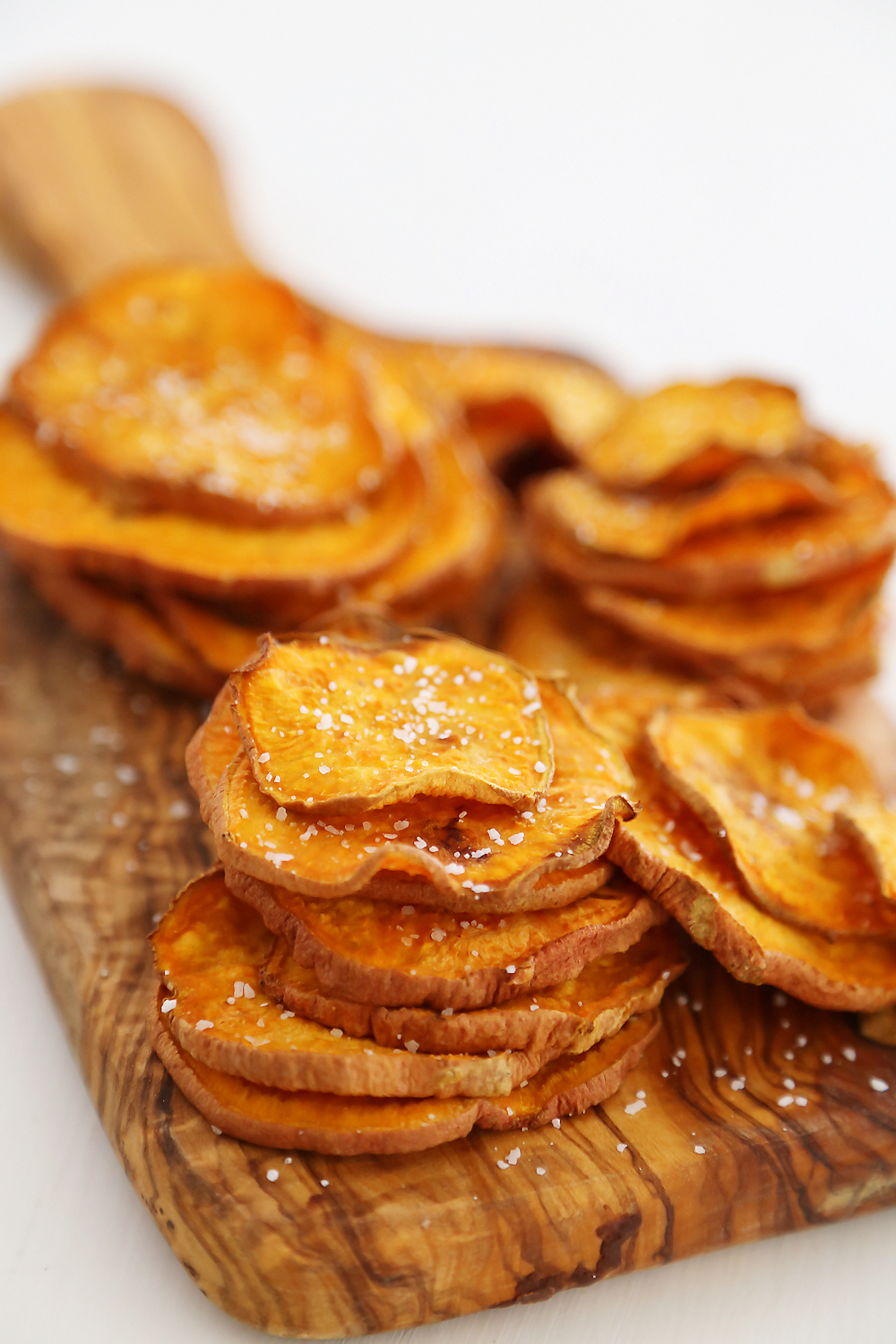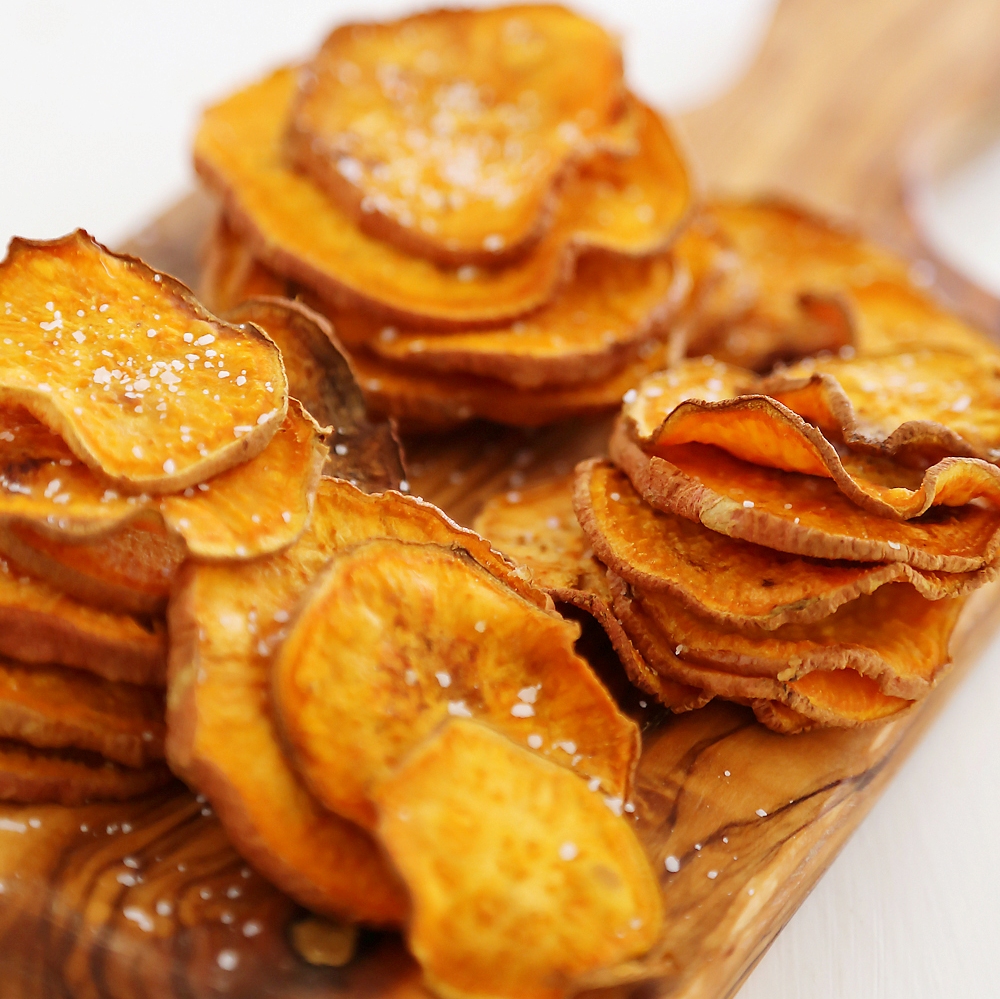 Baked Salt + Vinegar Sweet Potato Chips
Ingredients
Nonstick cooking spray
2 medium sweet potatoes, scrubbed and pat dry
1/3 cup malt vinegar
2 teaspoons kosher salt, or other coarse sea salt
Instructions
Preheat oven to 375 F degrees. Line 2 large baking sheets with aluminum foil. Coat generously with nonstick cooking spray.
Thinly slice sweet potatoes into round discs, either using a mandolin slicer or large, sharp knife. Place all of the potato discs in a large resealable plastic bag. Add malt vinegar, seal and shake to coat. Allow to rest at room temperature for 15 minutes.
Discard liquid from bag. Arrange potato discs in a single layer on prepared baking sheets. Sprinkle with salt and coat with cooking spray. Bake for 15-20 minutes.
Remove from oven and flip potato discs. Sprinkle with additional salt. Bake another 10-15 minutes, until chips are crispy. Remove from oven and place chips on a wire rack to cool.
Store in an airtight container at room temperature.
Enjoy!