Just like your favorite Girl Scout cookie! These no-bake minty chocolate treats are made easily with 3 ingredients – Oreos, peppermint extract and melted dark chocolate.
When it comes to Girl Scout cookies, I have my favorites (ahem, Samoas) but definitely do not discriminate. The perfectly peppermint-flavored, chocolaty Thin Mint is one I will go for again and again, until they're gone for good. And then, what am I left to do but get creative and whip up a super easy, no-bake batch in my own kitchen?
If there's one thing I love even more than Girl Scout cookies, it's an Oreo. If there's one thing better than an Oreo, it's an Oreo plus more chocolate. Can I get an amen?
Keep reading for the simple steps on how to make these amazing cookies at home!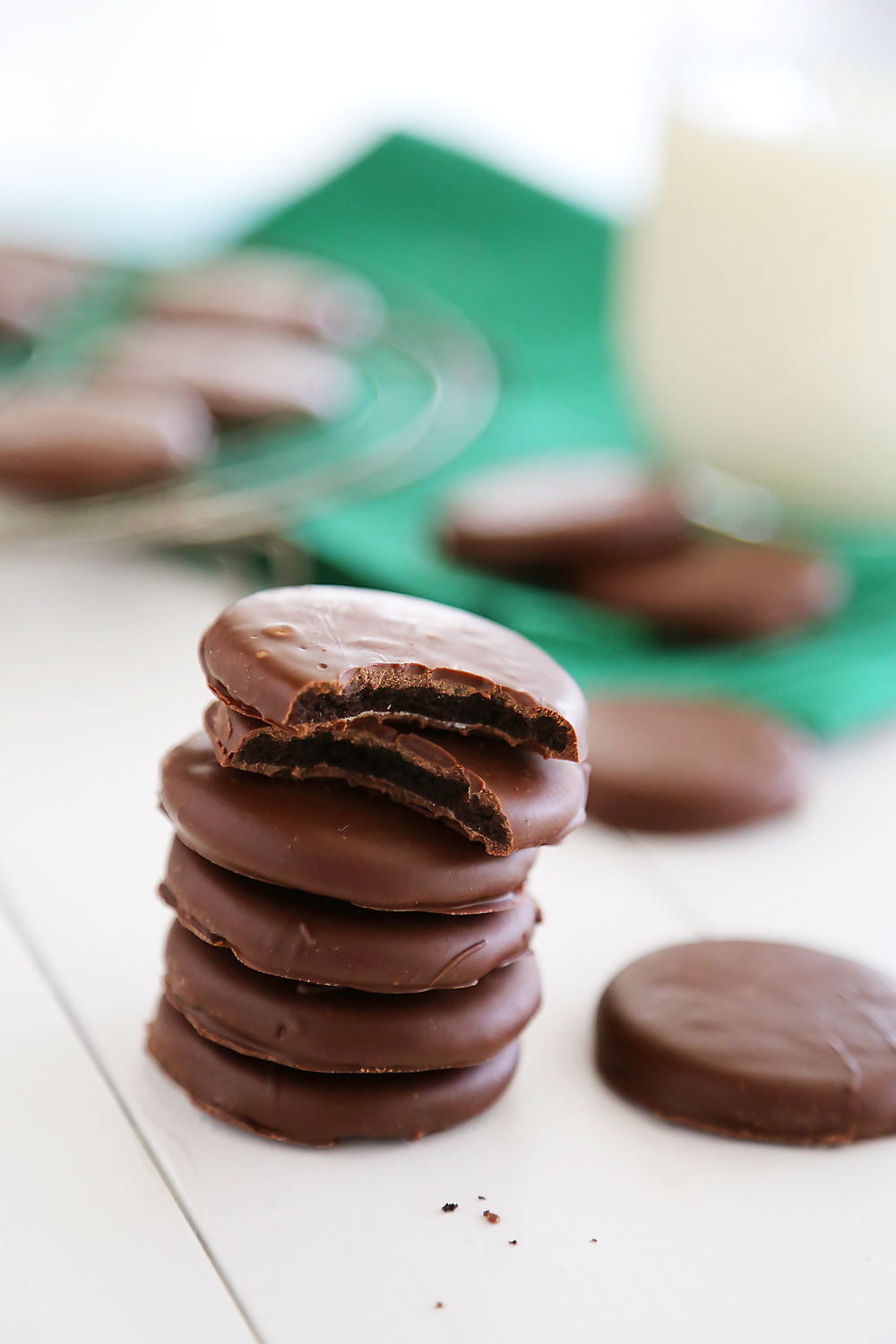 You can use any small chocolate wafer cookie, which will save you the step of removing the cream filling of an Oreo. But, if you are using an Oreo, simply scraping off the filling with a blunt knife does the trick.
Once your cookies are all prepped, melt your chocolate chips and stir until smooth. Add a few drops of peppermint extract to the chocolate, then dip the cookies in by lowering them with a fork. Place them on a large lined baking sheet, and chill until the chocolate is set.
Make this recipe for a fun weekend project, and enjoy your delicious Thin Mint dupes!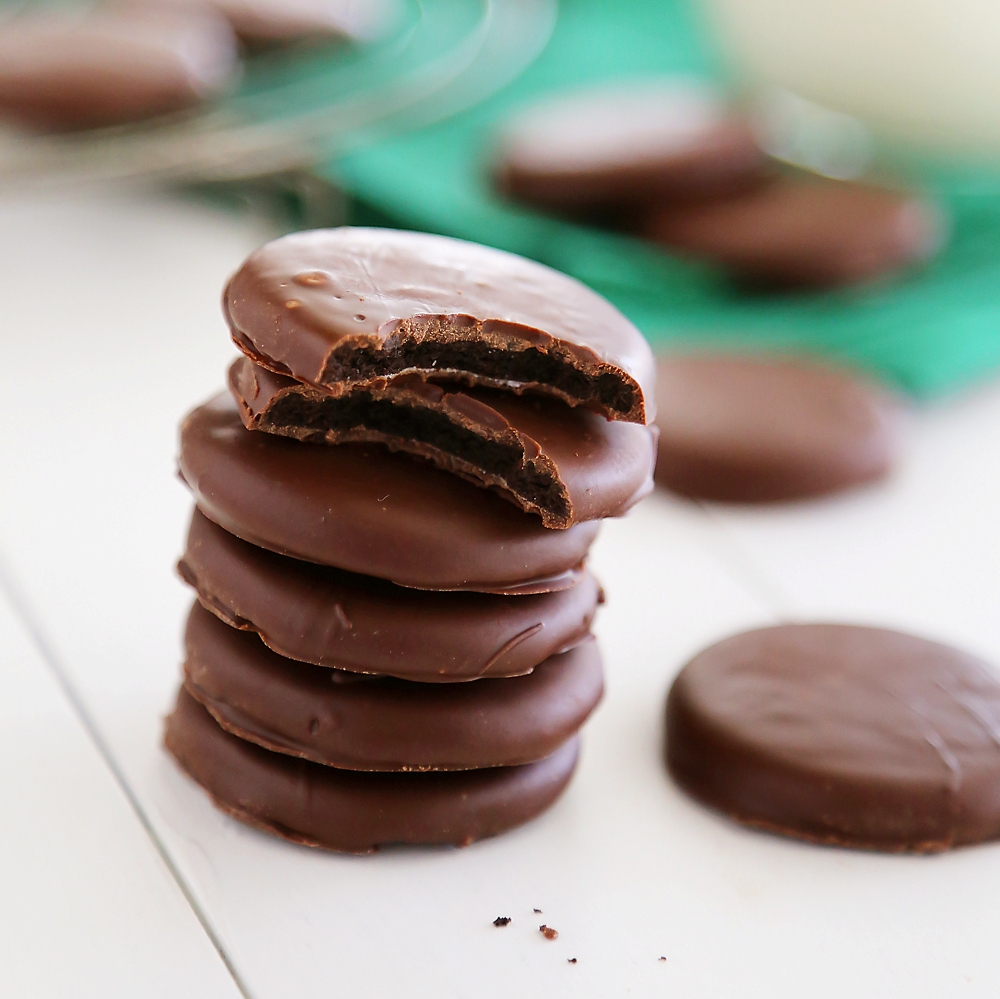 3-Ingredient Oreo Thin Mints
Ingredients
20 Oreos, or other thin, crisp chocolate cookies
1 teaspoon peppermint extract
8 ounces semisweet chocolate chips
Instructions
If using Oreos, separate and scrape off white cream. Line a baking sheet with wax paper, or other nonstick paper.
Add chocolate chips to a microwave safe bowl. Heat chocolate in 30-second intervals, until completely melted. Stir until smooth. You can also melt with a double boiler. Once melted, stir in peppermint extract. (If chocolate is too thick for dipping, you can stir in a little melted butter or canola oil.)
Place one cookie at a time on top of a fork and dip into the melted chocolate. Flip cookie a few times to coat, then scoop up with fork and tap off excess chocolate.
Place on prepared baking sheet and repeat with each cookie. Refrigerate cookies for 15 minutes to let chocolate set.
Enjoy!